Wow! Right now, all I can say is I am worn out! We just got home from vacationing in Myrtle Beach, SC on Sunday~and it was a BLAST! Since we have been home, it has been nonstop! Work, T-Ball, wild children and normal housework/laundry has taken over every inch of extra time…BUT never fear- there are plenty of projects in the works, and this Re-Fabber will be back on her game in no time flat! 😉
My husband and I went to an auction the other day at a photography studio downtown. They were clearing out and moving, and we scored some super cool items. With that, yard sale finds (thanks to an awesome mother in law) and online classifieds, I have a garage FULL of untapped potential that I am ready to dive into!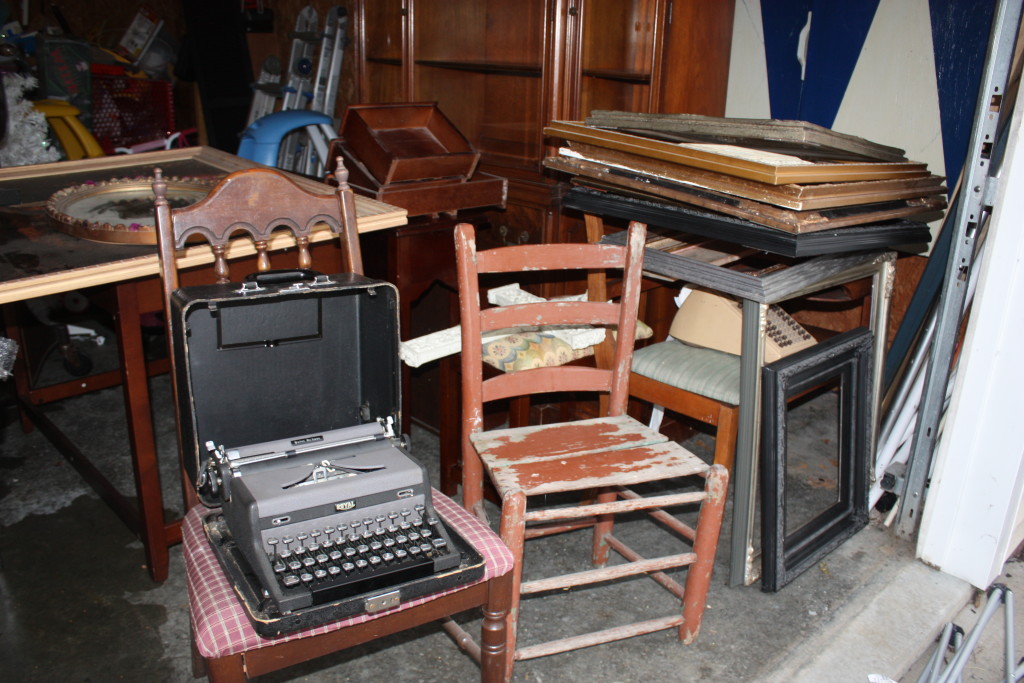 I am so embarrassed with how terrible my garage looks, but here on this blog- you will always find REAL LIFE. Staging is great and wonderful, and while yes- there is always some of that, real life is where it gets…well, real!
SO, aside from the massive amount of chaos going on, can you spot some awesome pieces? The ornate chair that I landed for FREE is home to the Royal typewriter that happens to be one of my favorite finds! For just $20, I had to snag it up for future decoration on my future desk (found hidden in the background). It is in MINT condition! There are also pther chairs, a sofa table, an awesome gossip bench (coming soon!), little footstool, frames and the list goes on!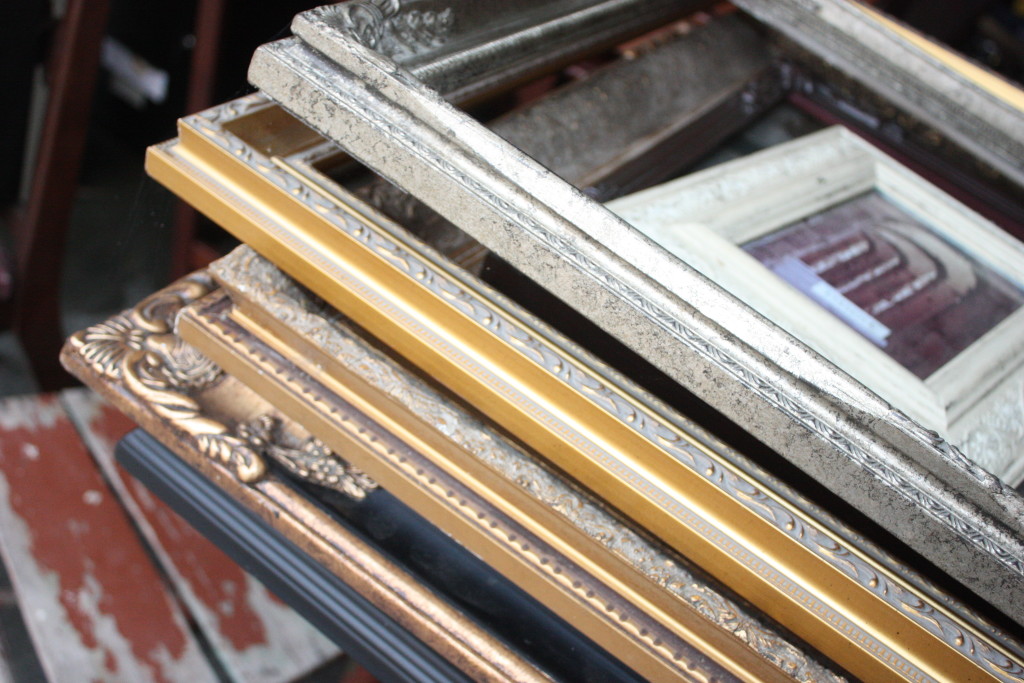 These are some of my favorite finds! We got over 70 frames from the auction! Some are in great condition with awesome detail and others are just kinda bland. I plan to keep about 30 and sell the rest. I have BIG plans for them around my home in the future (who knows when!) I have had a "Travel Wall" on my mind for about 3 years now, and I have never gotten around to doing it, but hopefully I will get to that before too long. These frames would be the perfect addition (with some TLC, of course).
Although life is pretty nuts right now, I must say that going into this potential-filled garage puts a big ole smile on my face! I can't wait to share each of these projects with YOU!
Linking up at:
http://www.savvysouthernstyle.net/