Hey, everybody! Thank you for joining me for some Christmas in July crafting! Y'all know I'm always on the lookout for crafting inspiration, and I couldn't help but pick up this 12" wood discon my last Target trip! I just knew I could do something super fun with it!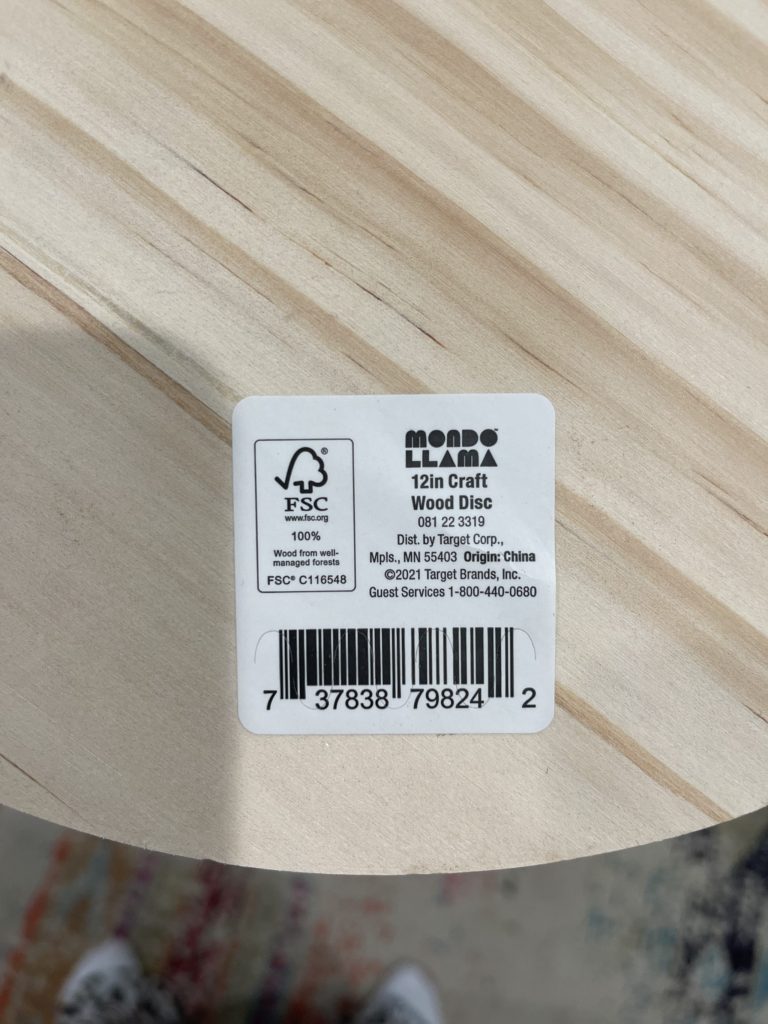 For this fun project you'll need:
-12" wood disc
-Craft paint in red, pink and white (I used my fave red for Christmas projects, Apple Barrel Red
Apple and Candy Pink)
-Paint brushes
-Mod Podge Spray Acrylic Sealer
-Extra Fine iridescent glitter
I thought this circle would make the most adorable whimsical peppermint to add to my Candy Land Christmas decor! If you've been around here for a minute, you already know I love painting things in that fun and whimsy style that doesn't require perfection!
I started out by finding (roughly) the center of the circle. I painted a white dot there and used that as my guide to paint a curved line to the outer edge, basically like a fan. Don't forget to paint the edges too so it has a clean, finished look (I show that in the next step)!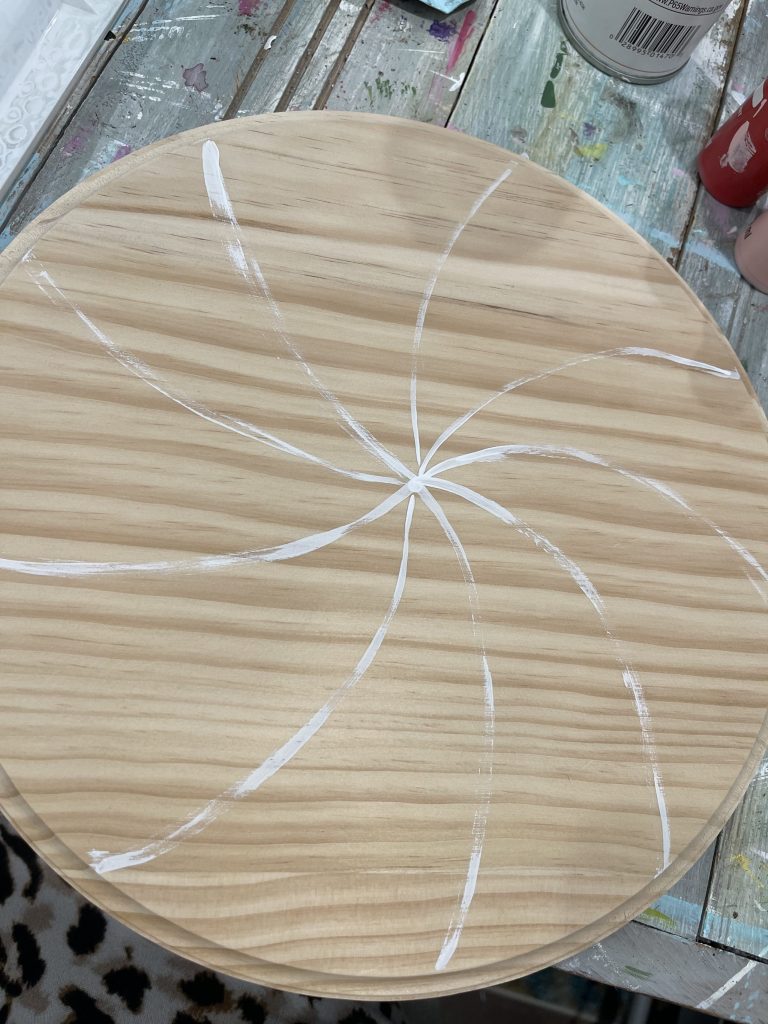 Next, I filled in every other section with the white paint. Once those sections had dried a little, I filled in the open sections with pink paint. I went back and forth about that! I thought I wanted a pink and white peppermint, but then I decided I prefer a more traditional red and white one! No big deal…an artist always reserves the right to change her mind, right??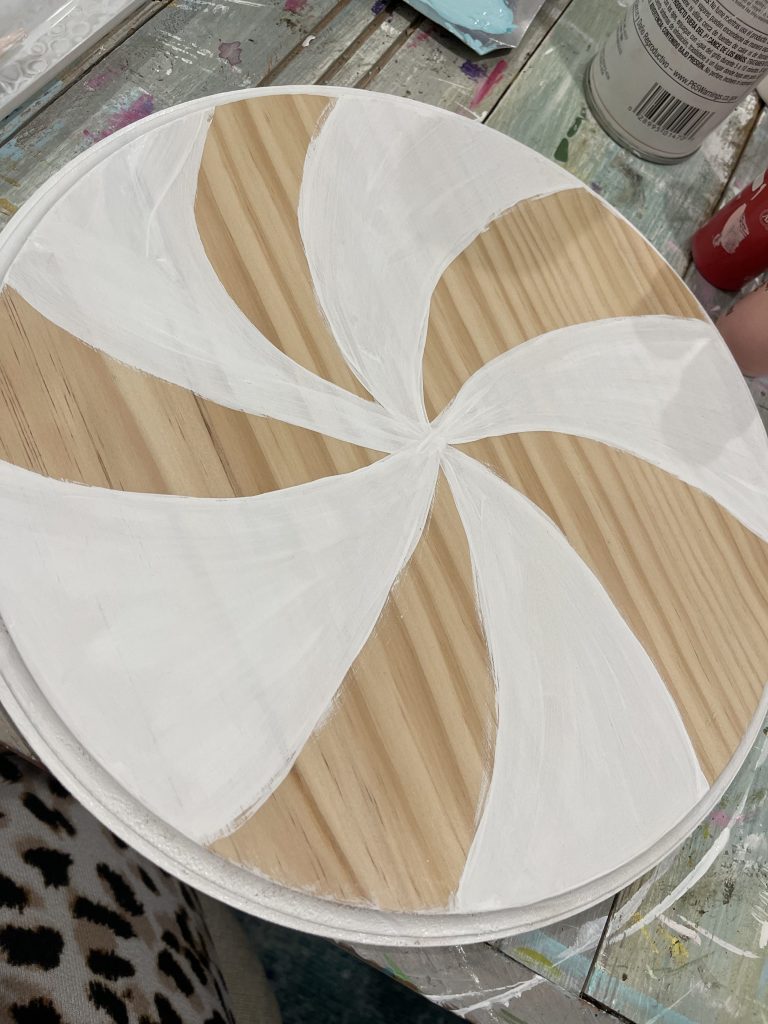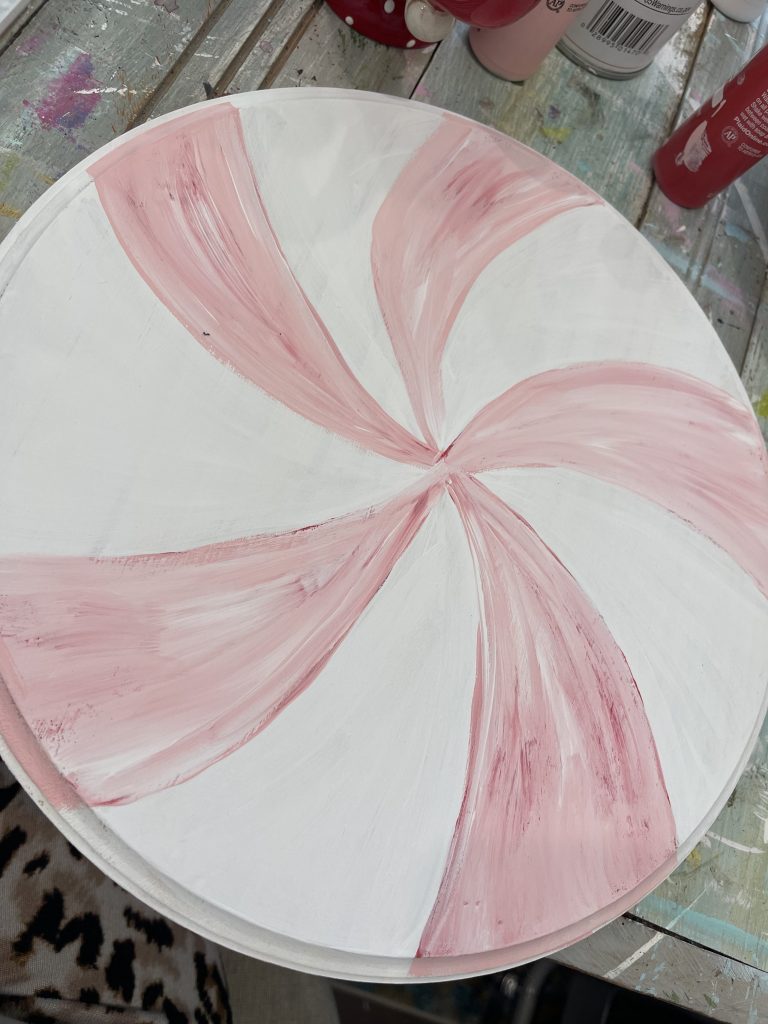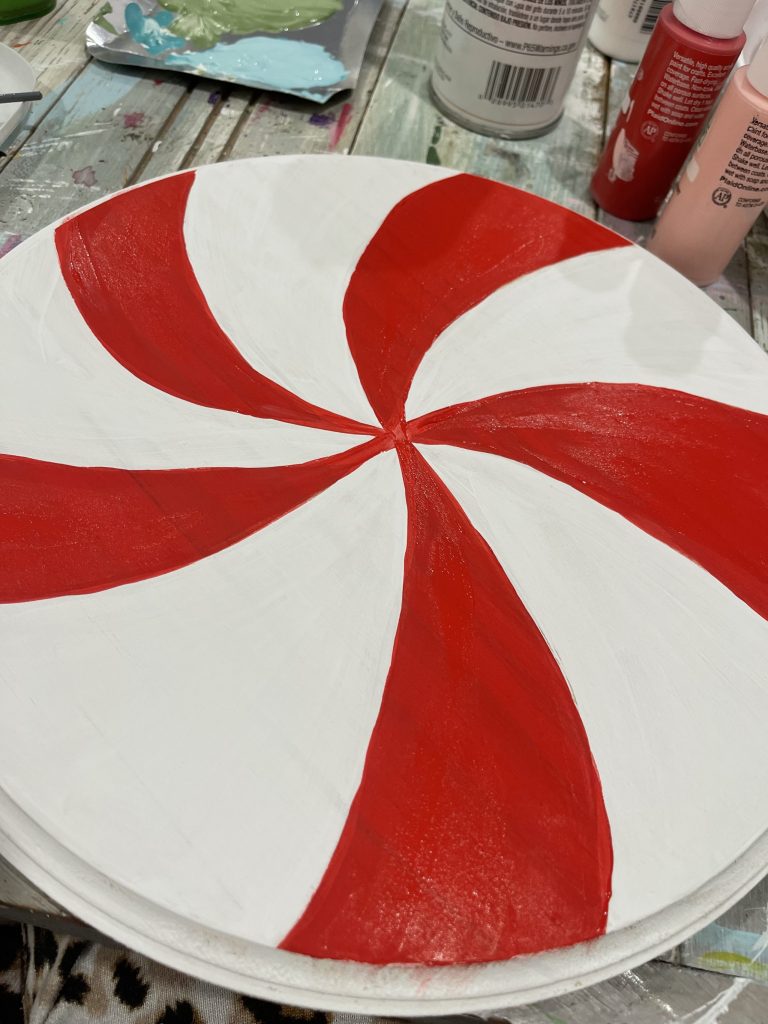 Now for the fun part! The magic happens when we add the highlights and polka dots! I got to use the pink paint after all when I free handed some curved lines to serve as highlights. I also added some white highlights on the red sections, and what would a Re-Fabbed craft project be without polka dots?? Y'all already knew they were coming!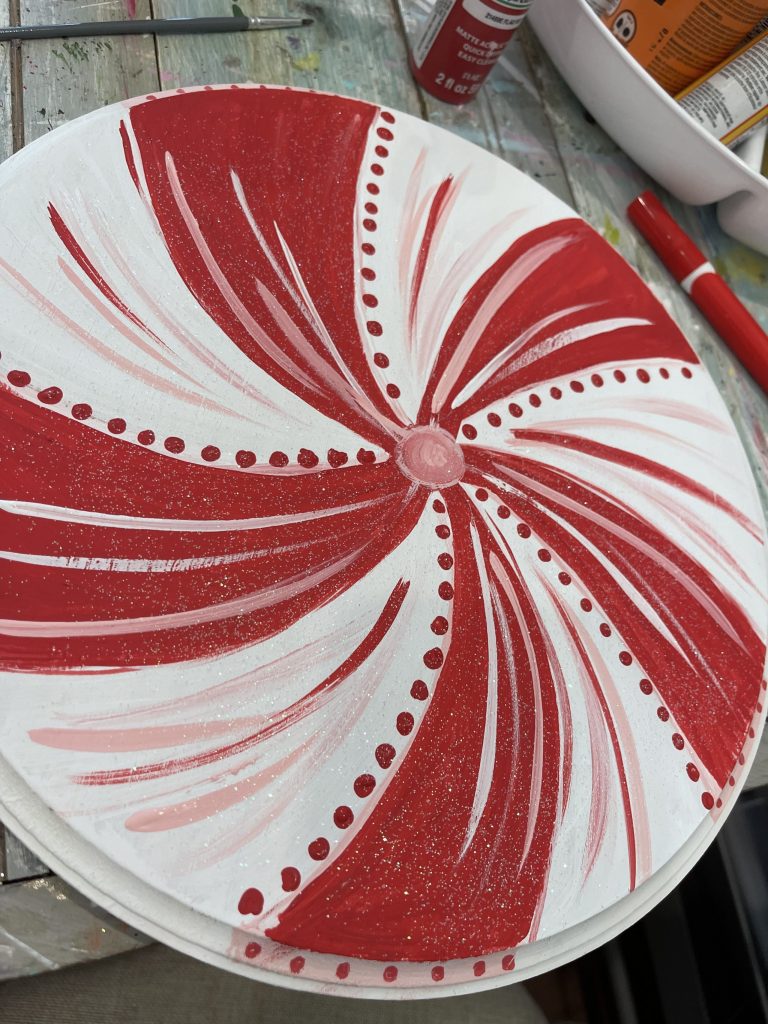 Once all the paint had dried, I sprayed the whole thing with my Mod Podge spray sealant and sprinkled it all over with iridescent glitter. Give me ALL the glitter for my Christmas decor!
I just LOVE how this little project turned out! It will just be perfect as a backdrop on a shelf in my built ins or in a vignette alongside my Candy Land and Nutcracker themed decor.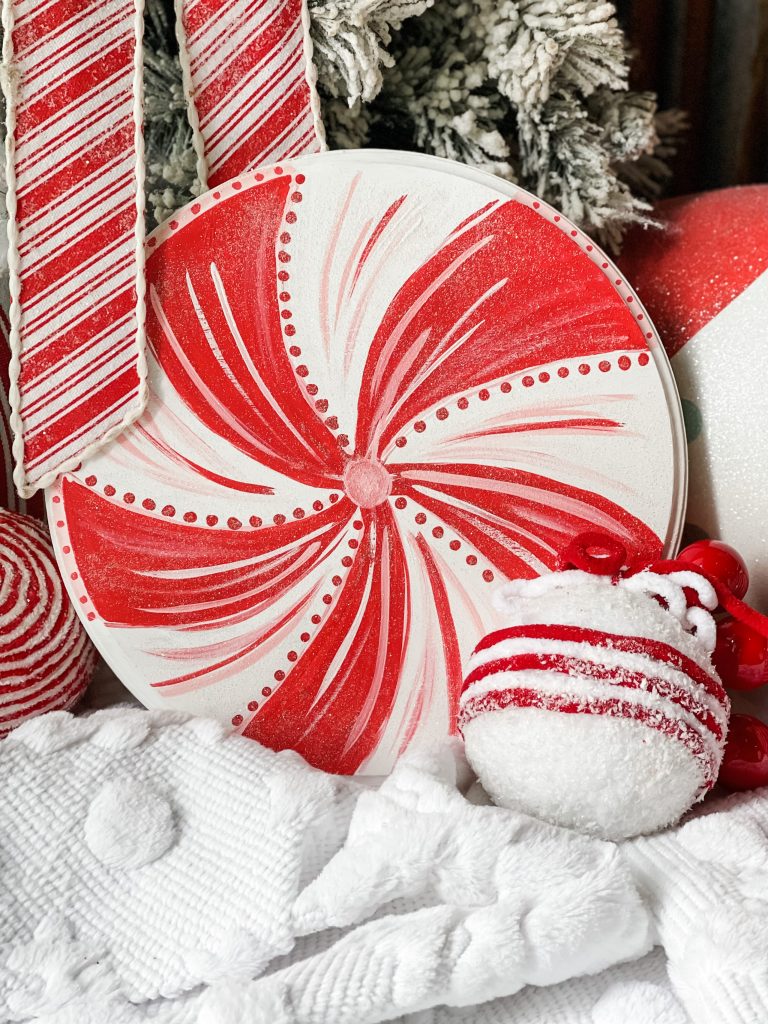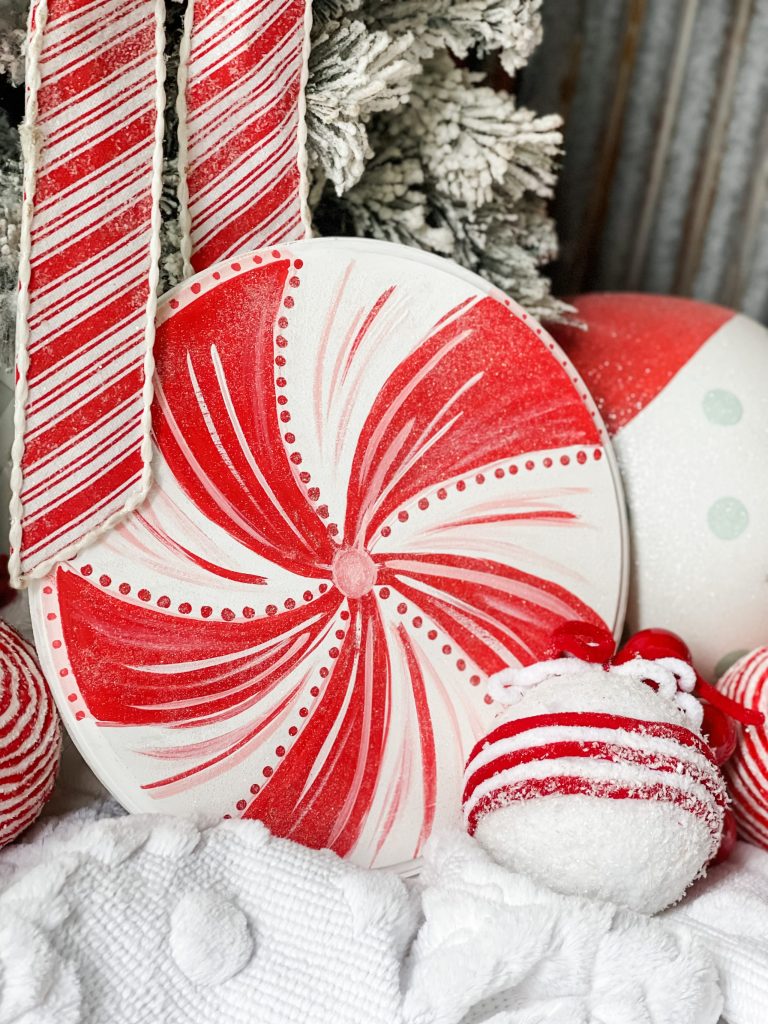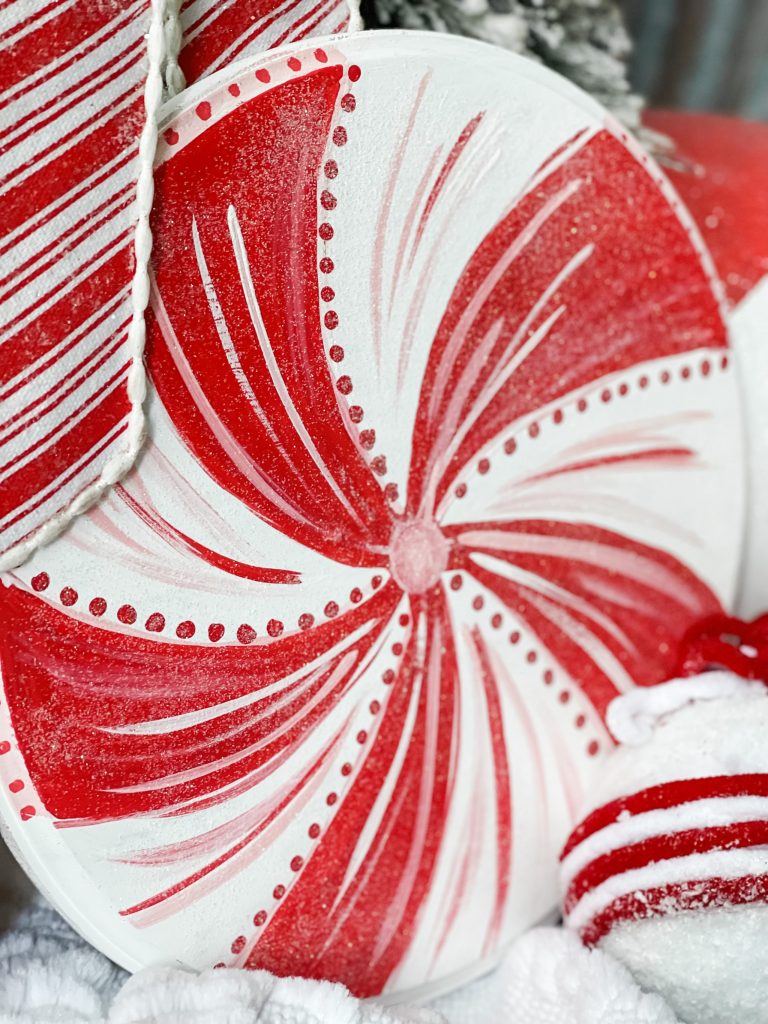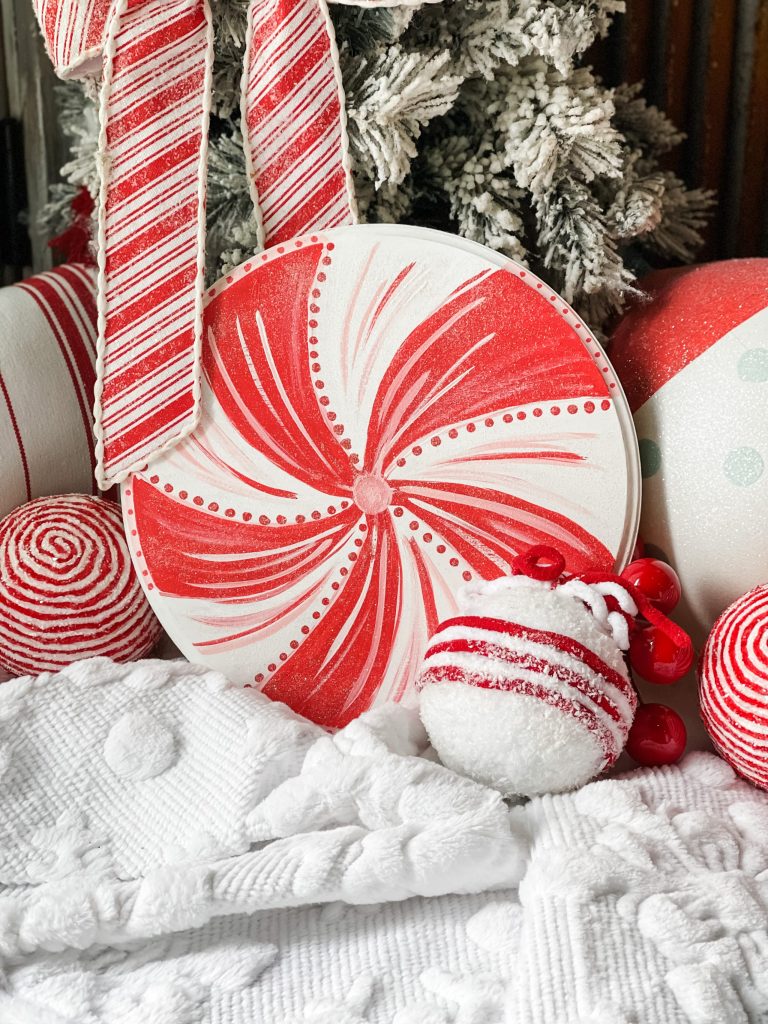 Keep an eye out for it when I start posting pics of my home decorated for Christmas… it'll be time to get started on that before you know it!
Be sure to PIN FOR LATER!