You may be thinking, another Dollar Tree craft??? Well, YES! haha. I am not an avid Halloween decorator, so I like to do things SUPER budget friendly for this specific holiday. (all of them really…but I am not near as frugal with some as I am others!)
I was in our local Dollar Tree recently, and I came across these fun witches hat headbands! I LOVE using headbands for crafts, and I had the perfect little idea for these and my styrofoam pumpkins!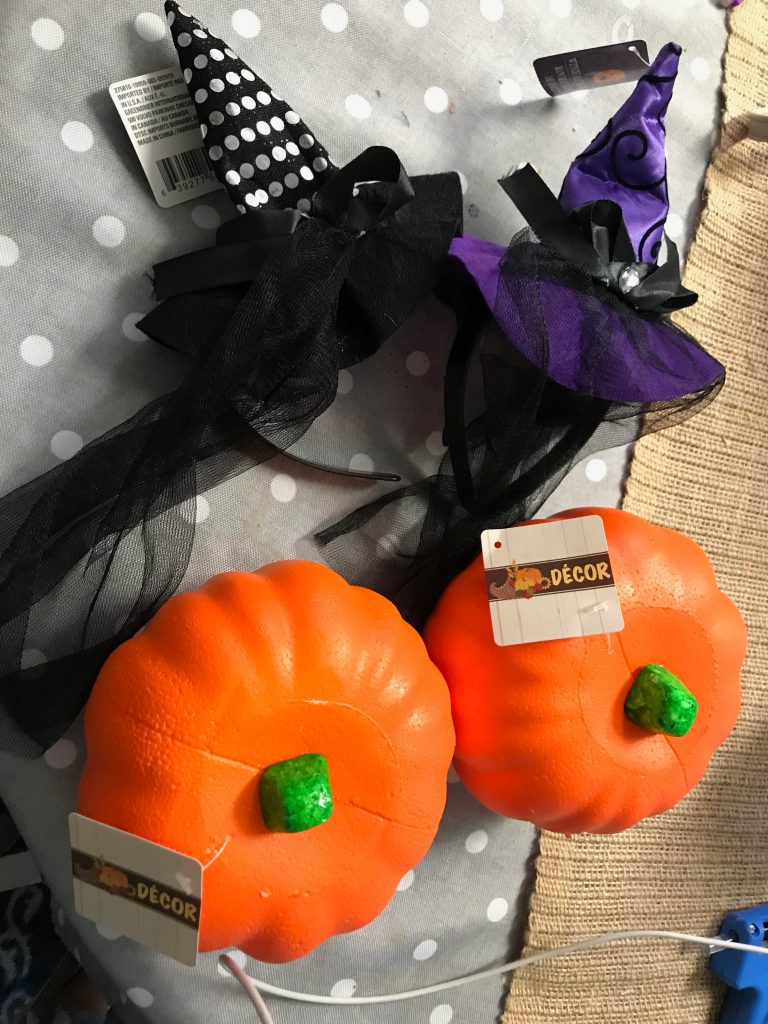 Supplies Needed:
2 styrofoam pumpkins (Dollar Tree)
2 witches hat headbands (Dollar Tree)
2 Pieces of fun fabric (large enough to cover your pumpkin)
hot glue gun (My favorite cordless one is right here on Amazon! *affiliate)
Scissors
Now, what I did:
I simply got started by cutting a small middle section out of the top of my pumpkin.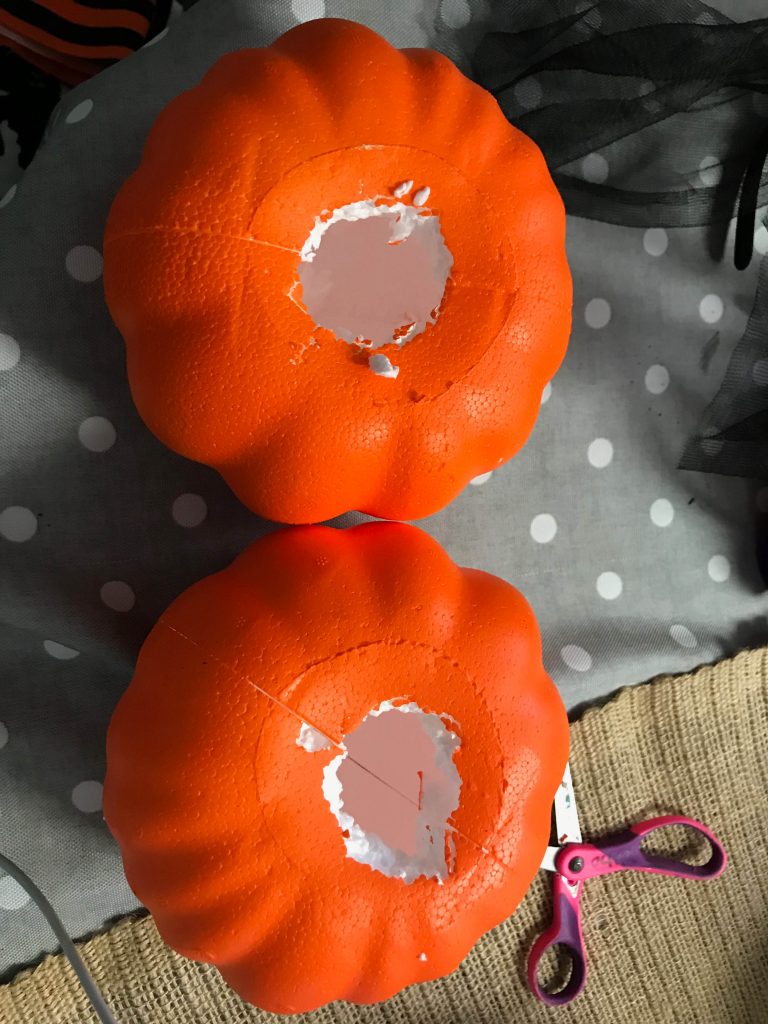 Then, you sit your pumpkin in the center of your fabric and start tucking your fabric into the hole, making sure to stay nice and tight!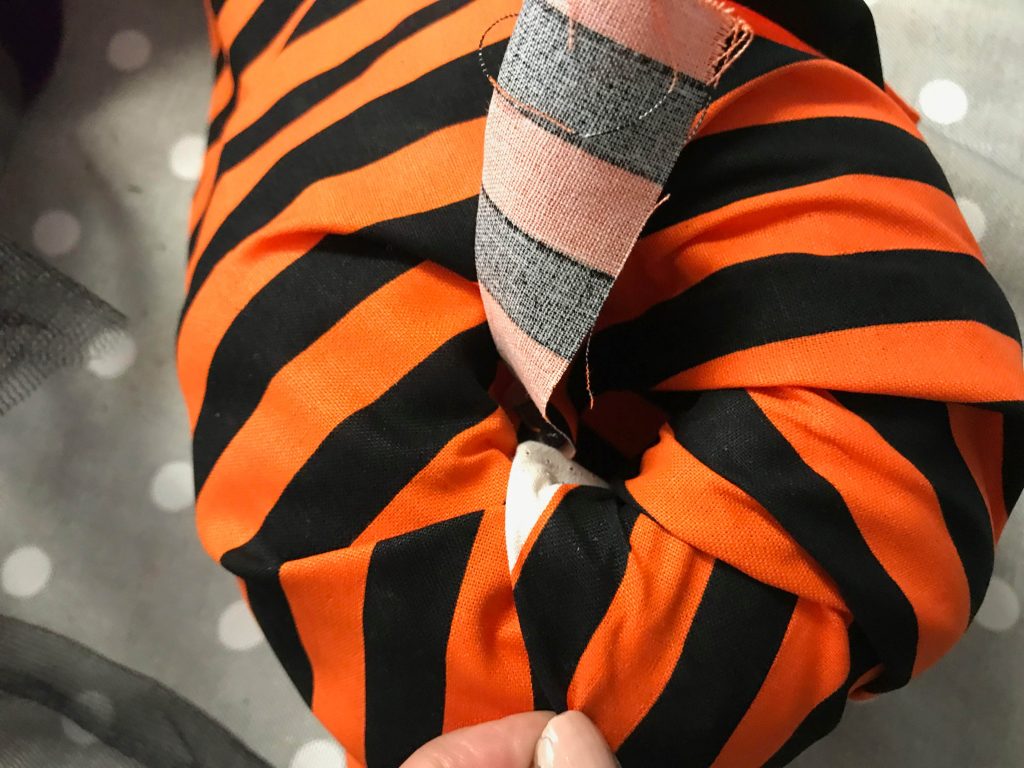 Once you get your fabric all tucked in, simply take your headband and tear the hat from the band. It is very easy!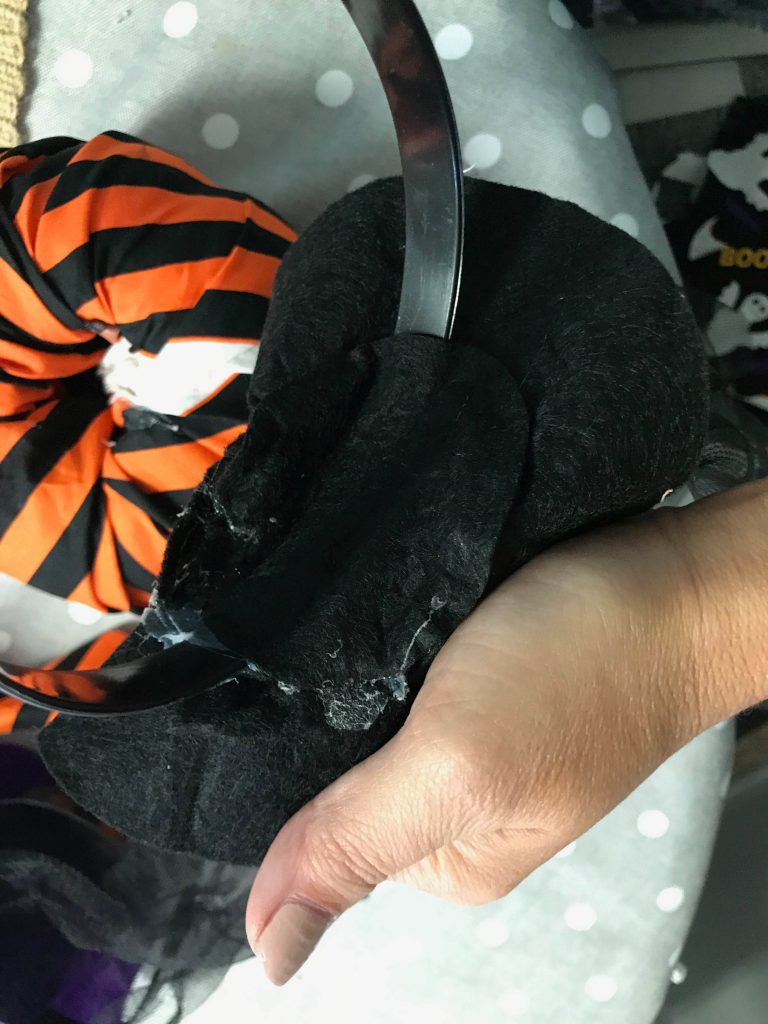 Once the hat is removed, hot glue the hat to the center of the pumpkin!
TA-DA! You are done!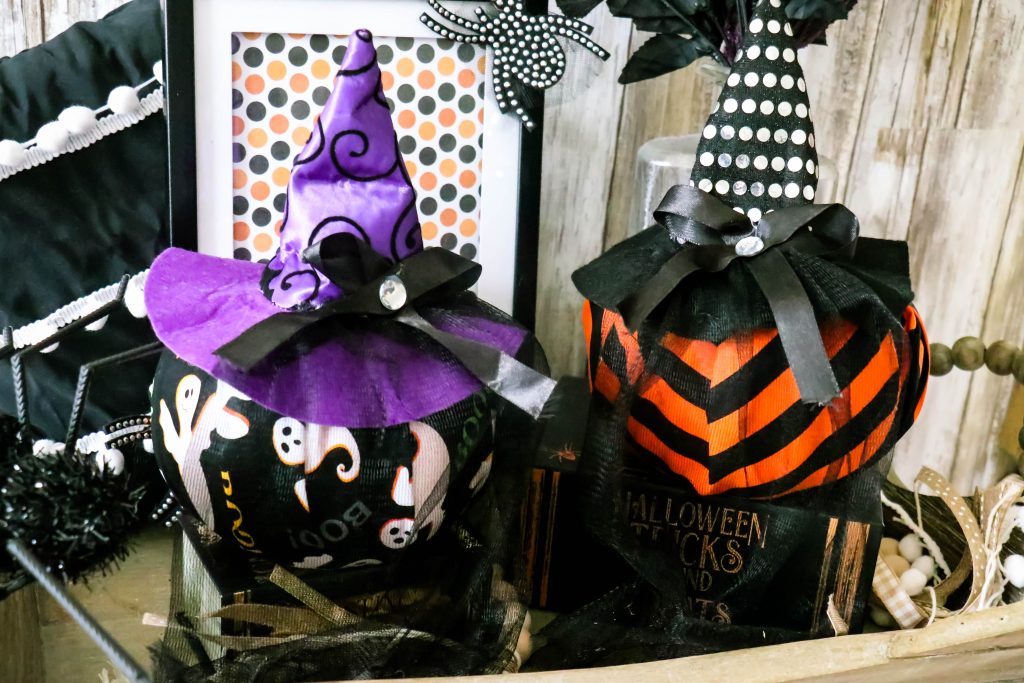 How stinkin' cute??? Now, put it in your favorite little Halloween vignette, and you are good to go!
Do you remember that frame in the background? We made that on a Facebook live on Thursday!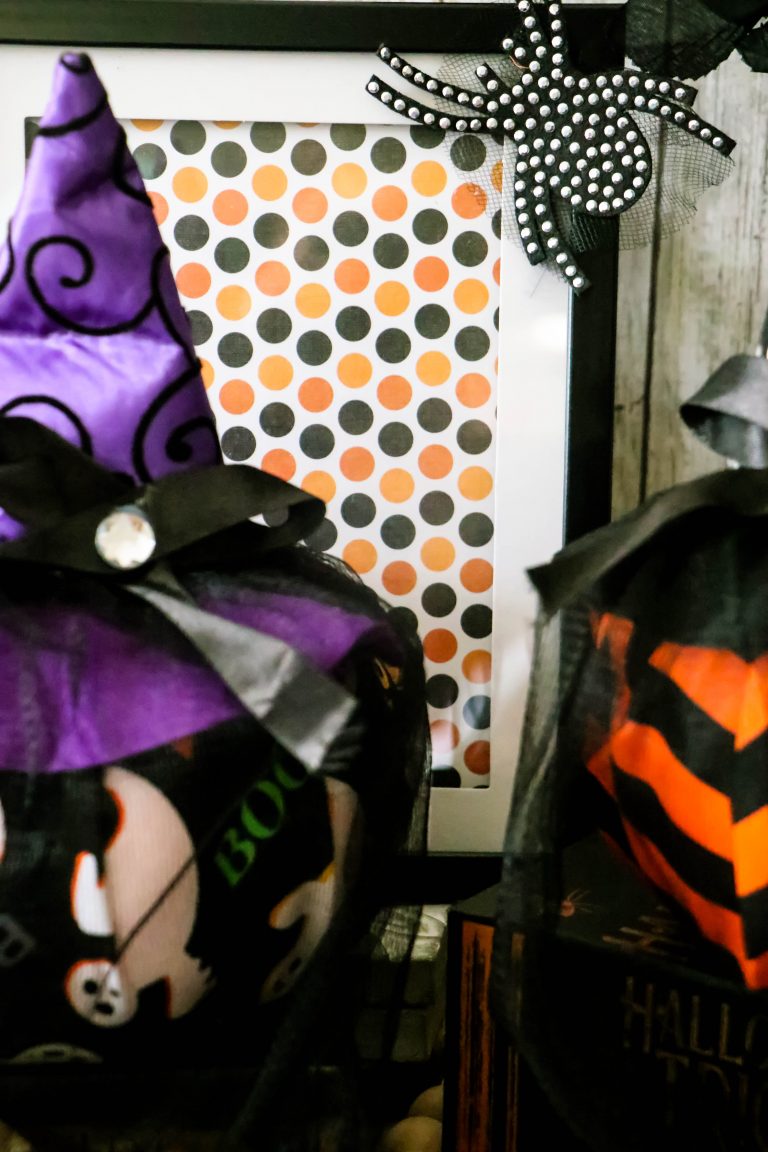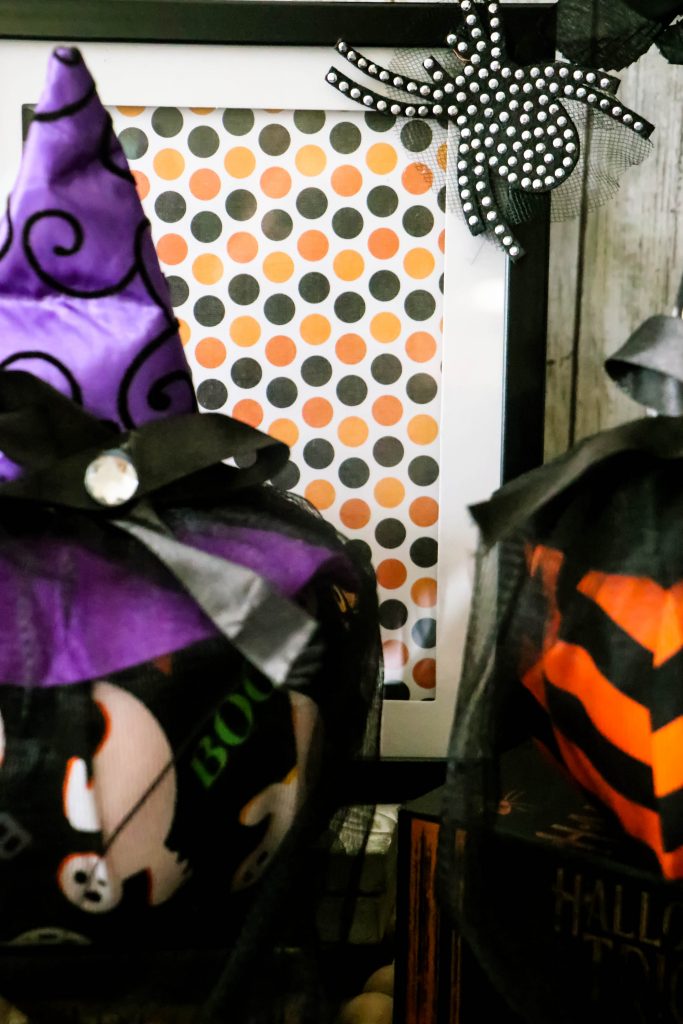 And another fun fact, every single thing in this picture is from Dollar Tree!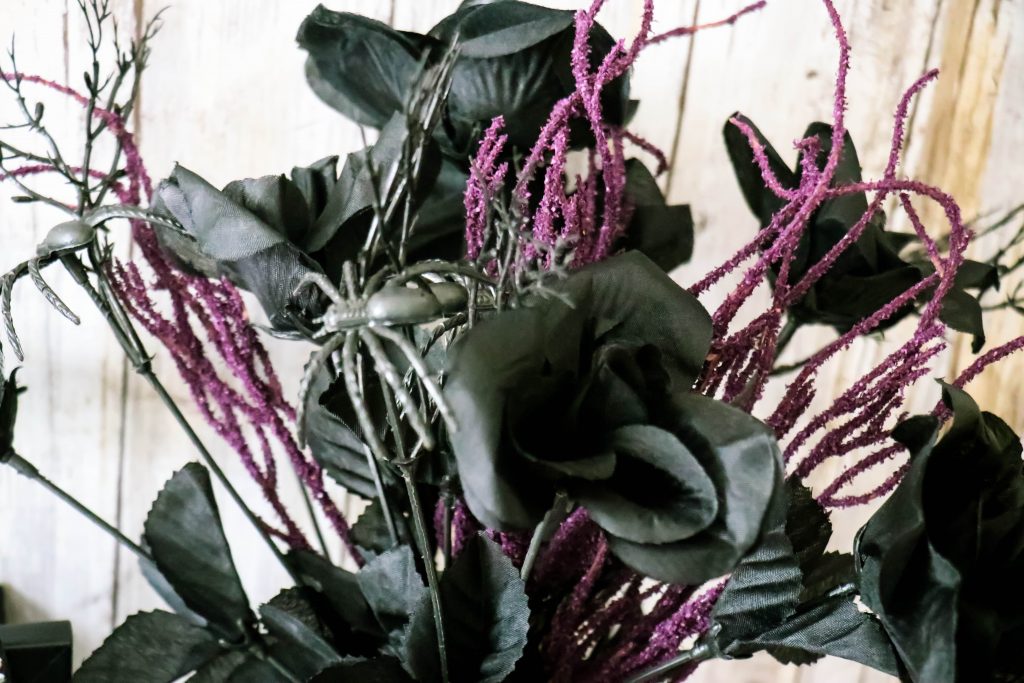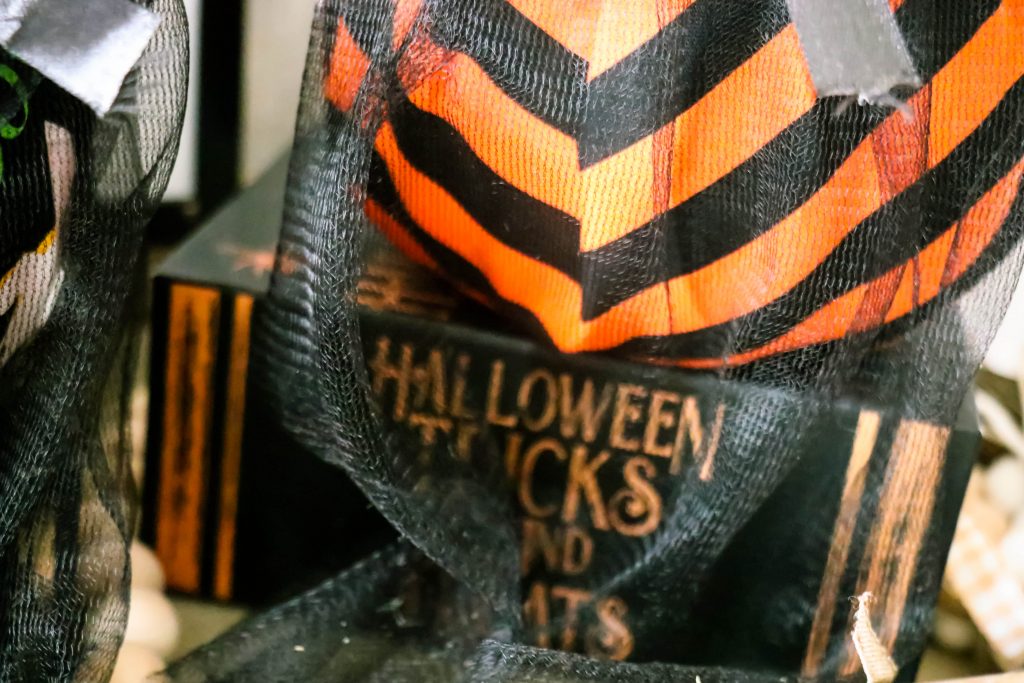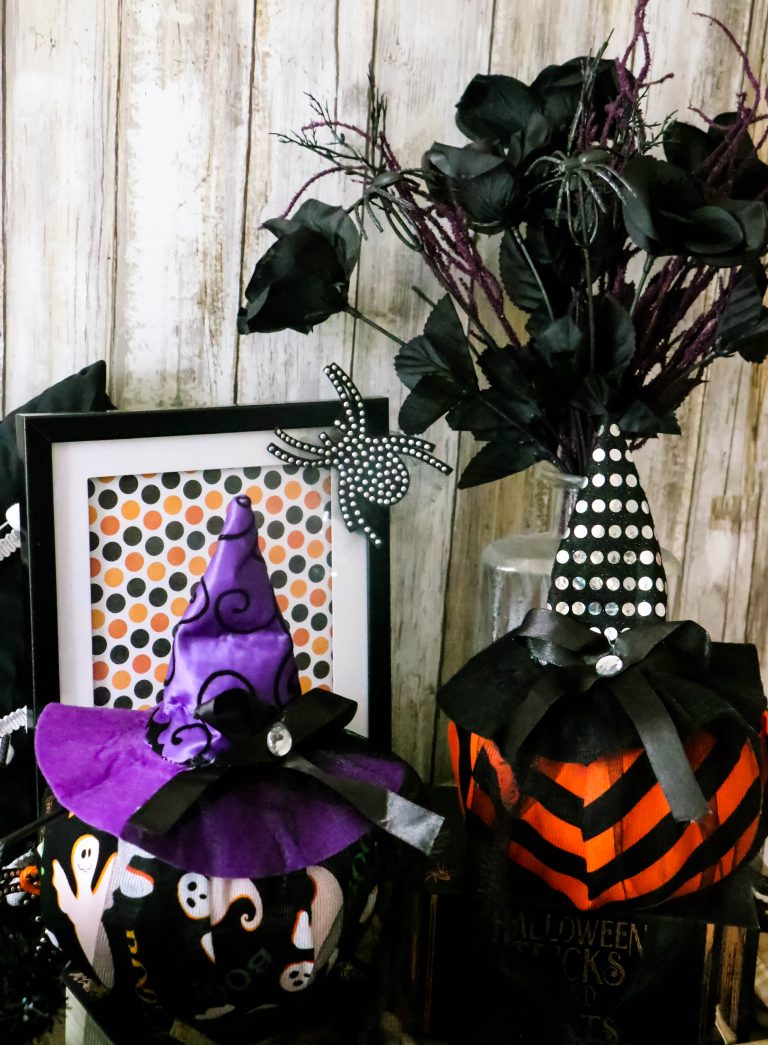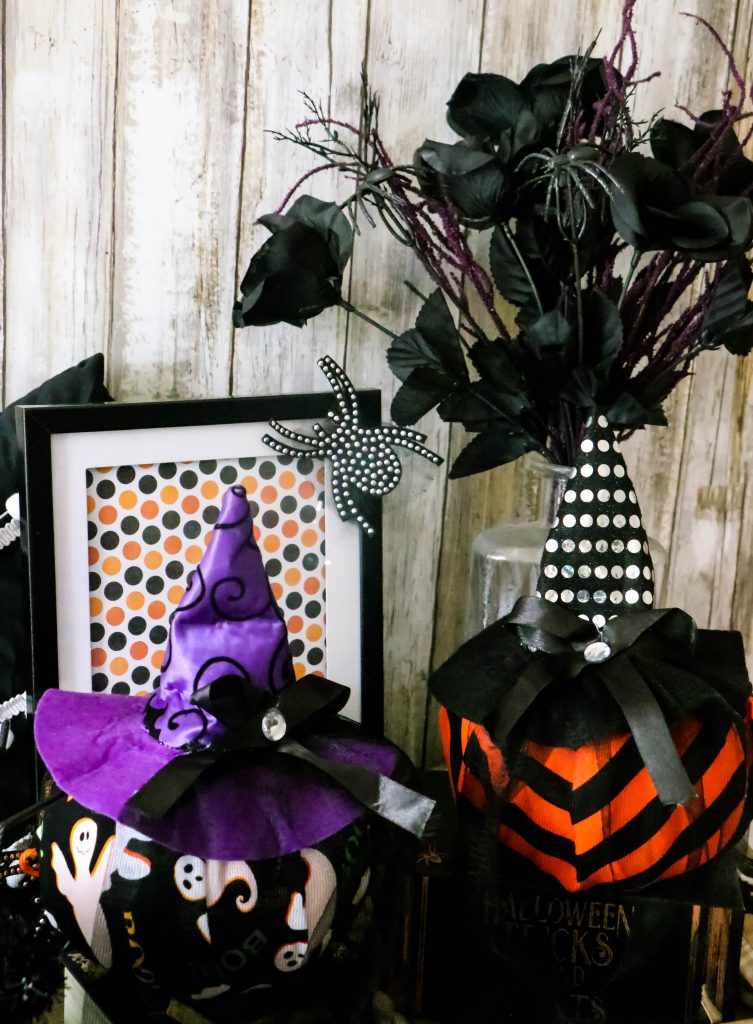 Be sure to PIN FOR LATER! (And share with your friends! That means the WORLD to me!)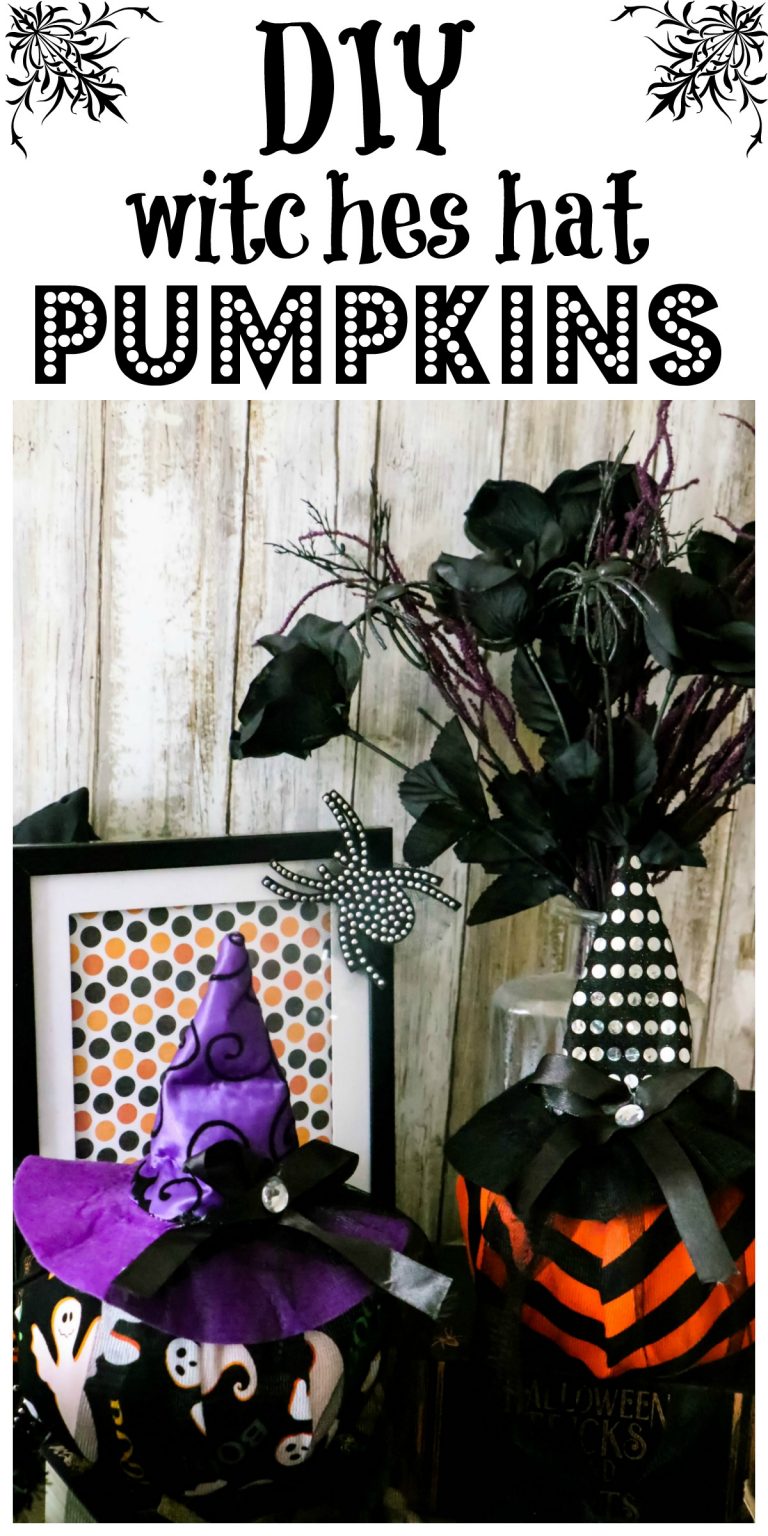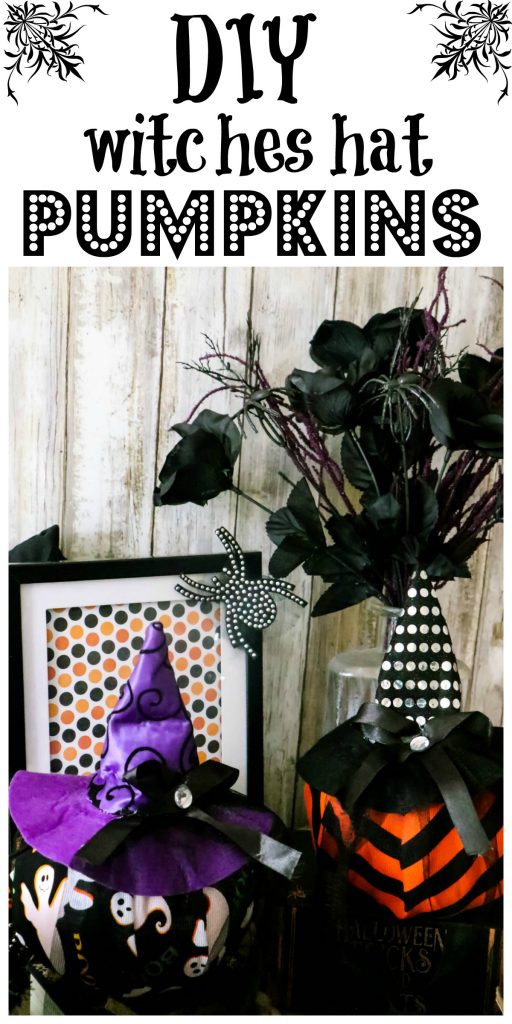 Make sure that you are following on all social media channels!
Facebook/Instagram/Pinterest/Email