Am I the only one, or does under your sink look like this too?!?! If It doesn't… then I don't want to hear it 🤣😂
It's so easy to let things get out of hand when they're behind closed doors… no one really sees this area of my home, so I don't think too much about it!
It finally got to the point where I figured I better straighten my act up, and organize this space… I mean, it's tiny! How hard can it be!?
I ran to the local Dollar Tree to pick up my supplies. Depending on how much room you have under your sink will depend on how many storage containers you need to buy! I only ended up using 4 different containers, meaning I only spent 4 BUCKS!
It was time to clear out the chaos. As I was cleaning it out, I founds lots of trash, RANDOM things, and empty containers… so even though it looks pretty full, I got rid of lots of things that didn't belong!
To make it easier on how I was going to organize everything, I grouped together all my belongings into categories. I put all my sprays together, soaps, wipes, etc!
I figured out how I wanted my containers to look inside the cabinet, and began filling them!
Here is what I decided on! I love how clean and organized everything looks and feels!!!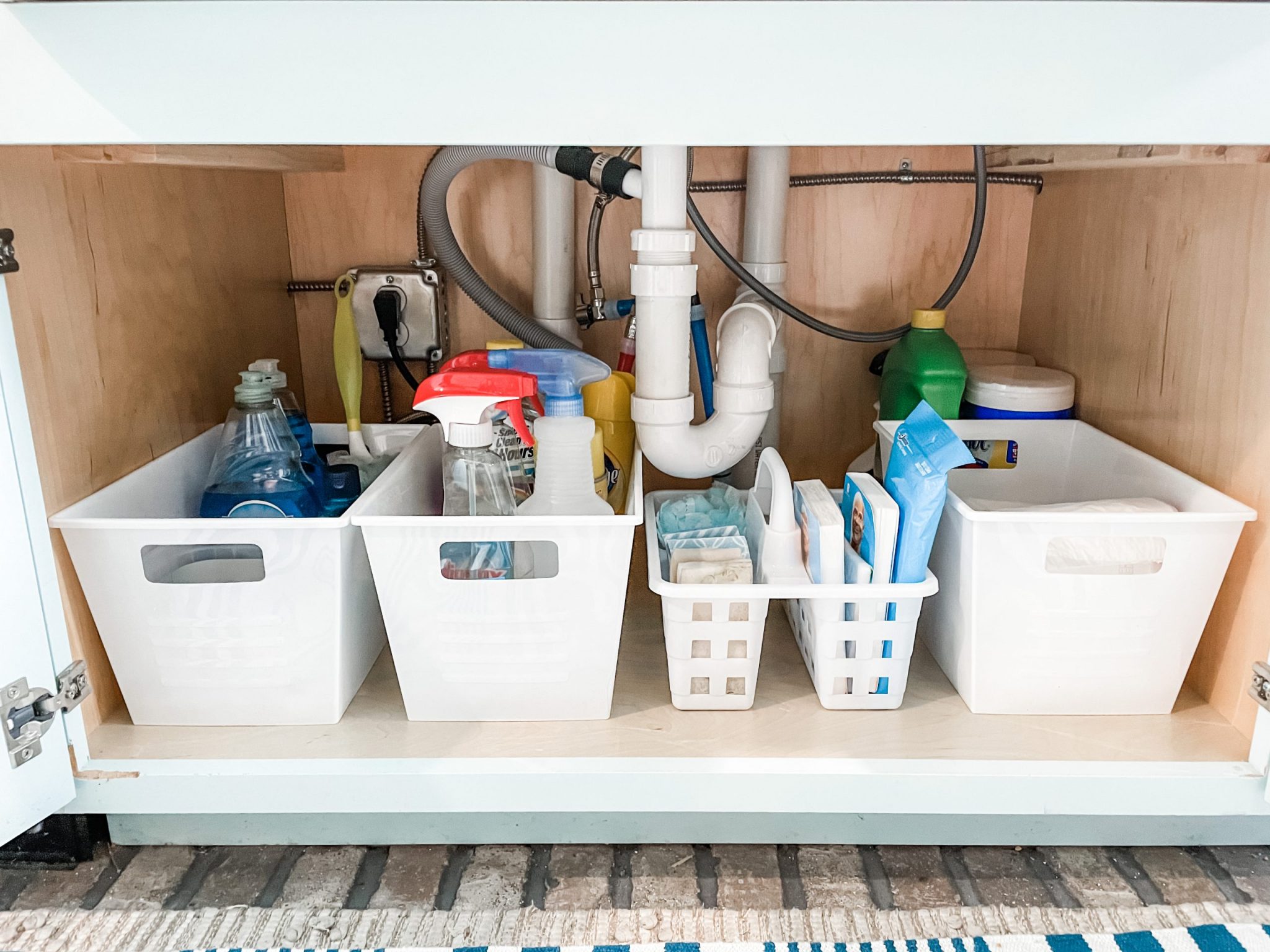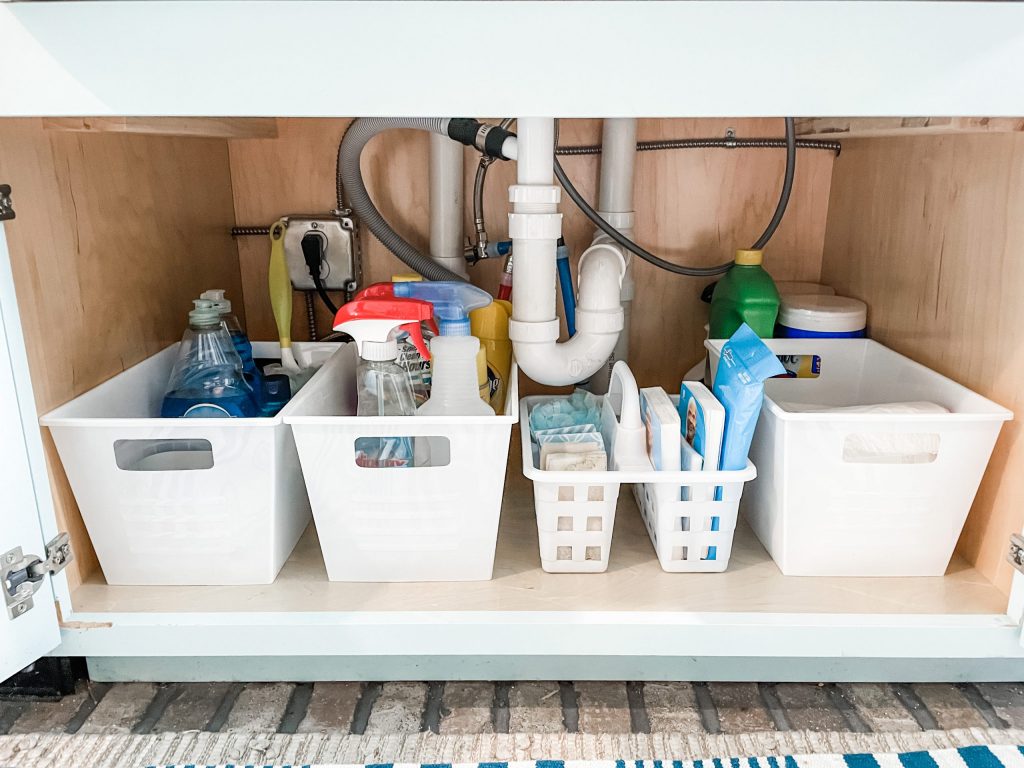 BOOM!!! How easy was that?!?! About 20 minutes and $4 later, I have a MUCH more put together cabinet!!
I know it's nothing fancy, but hey- this is what works for me, so it may work just fine for you as well!!!
PIN THIS FOR LATER!!!