Are you ready for the simplest, quickest, and CHEAPEST little Valentine sign EVER?!?!? I had a blank space I needed to fill on my Valentines Coffee Bar, and this sign did just the trick!
Also… if you're trying to decorate on a budget for Valentines day, I got you. This project LITERALLY only cost me a dollar, which was for the mini wooden heart!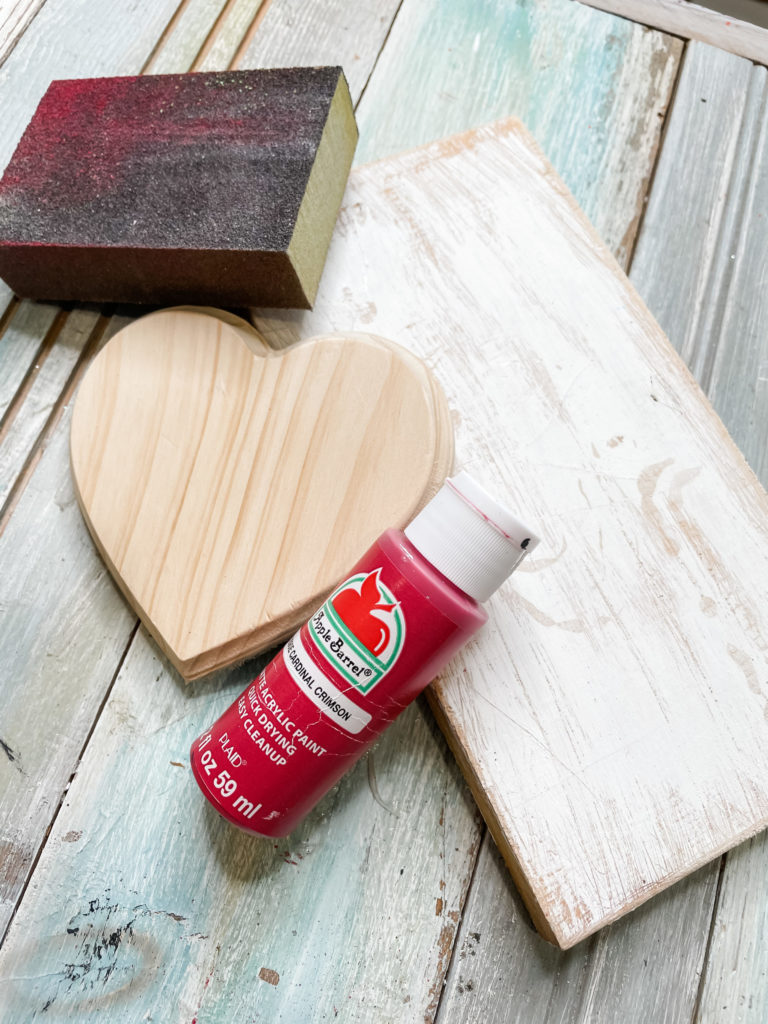 Here's what you'll need…
scrap wood
mini wooden heart from Dollar Tree
red paint (I used Cardinal Crimson from Apple Barrel Paints)
white paint
sanding block
hot glue gun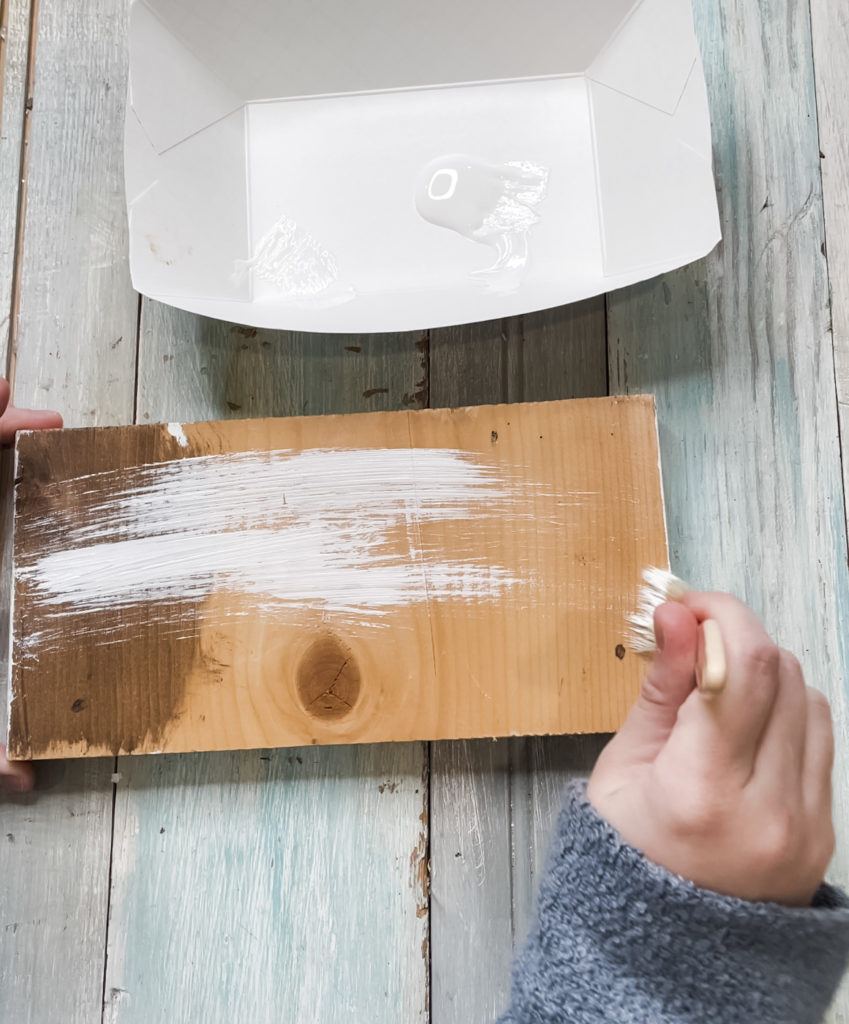 I have a confession… the back side of this board was already white washed, and I was going to just use that side for this project to make it even more quick… BUT, I wanted to give you all a legit step-by-step of this, so I went ahead and white washed this side!
If you aren't sure how to white wash a piece of wood, all you do is BARELY brush on white paint using a chippy brush.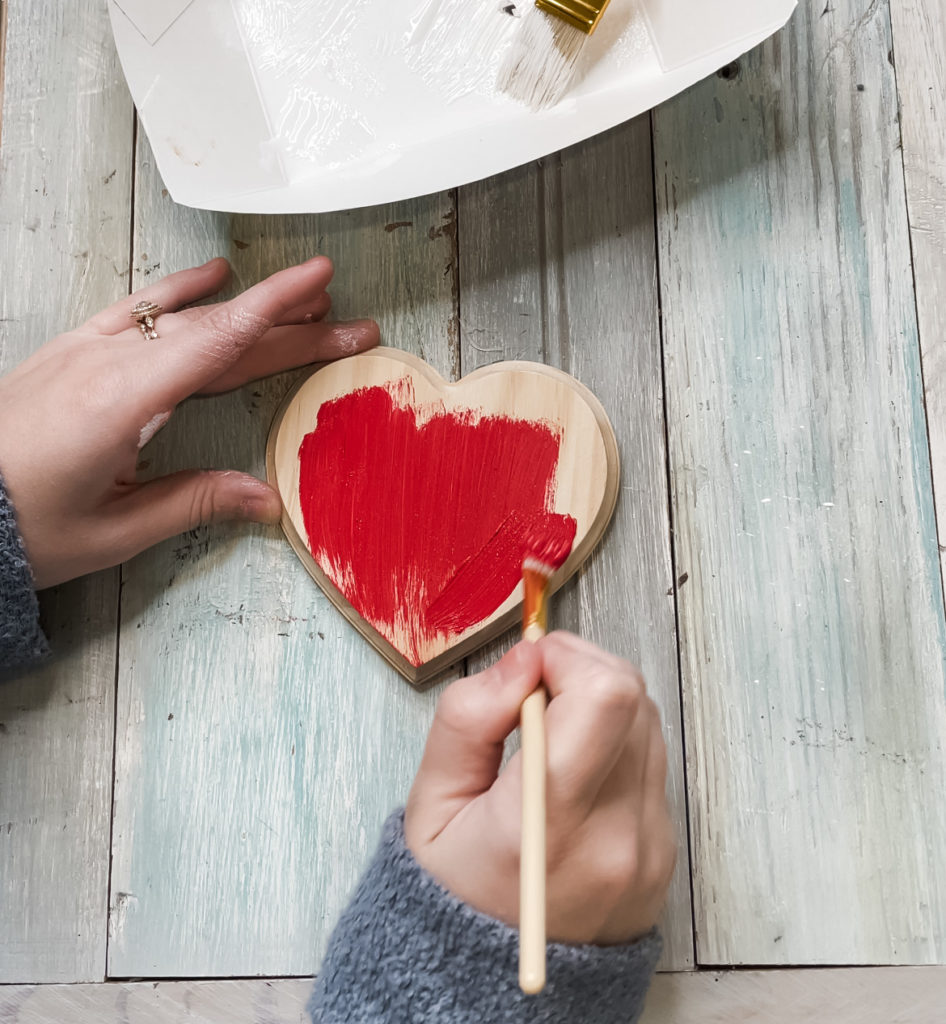 While my board was drying, I moved on to painting the heart! Make sure to paint the sides too!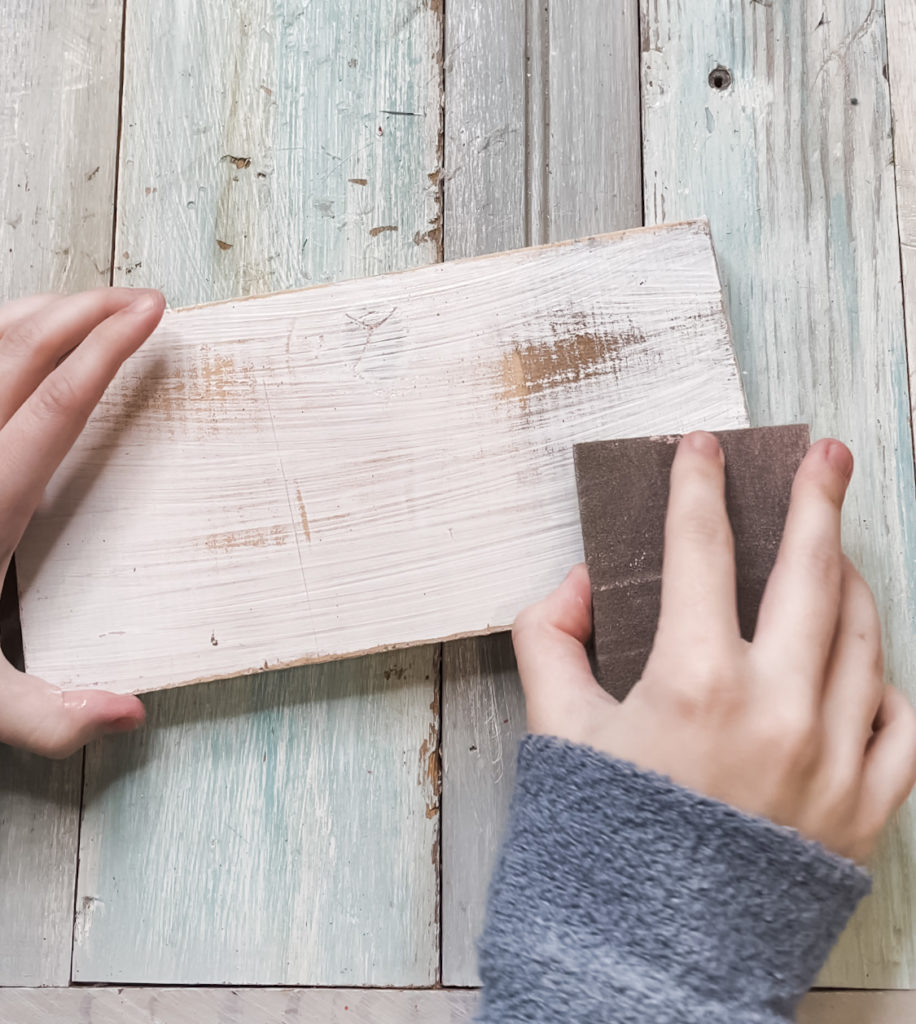 After your board is done drying, go ahead and sand the HECK out of it. I make sure to sand down all the edges, as well as in the middle of the board too.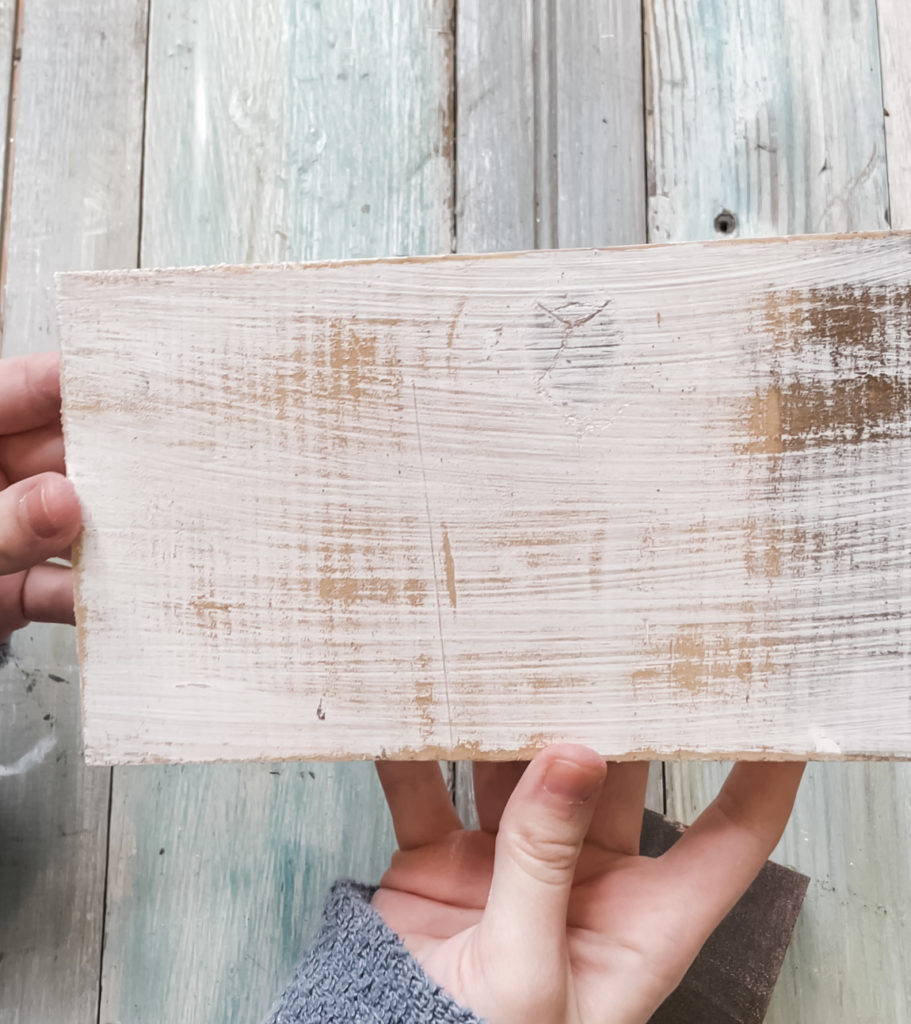 It should look a little something like this!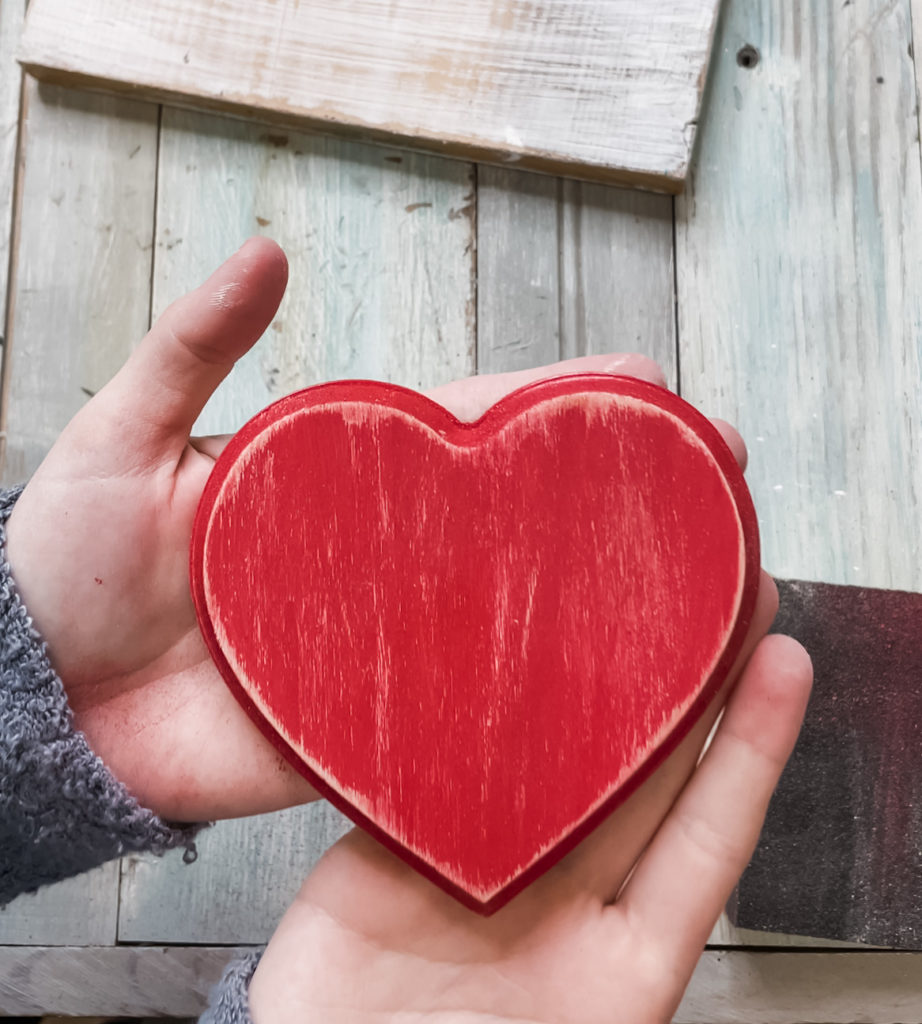 Once my heart was dry, I did the EXACT same sanding process to it as well. I LOVE the texture sanding gives… it helps it not look so flat!
The last step is… you guessed it… hot gluing that bad boy on!! I decided to make my sign horizontal, but you could totally have it vertical as well!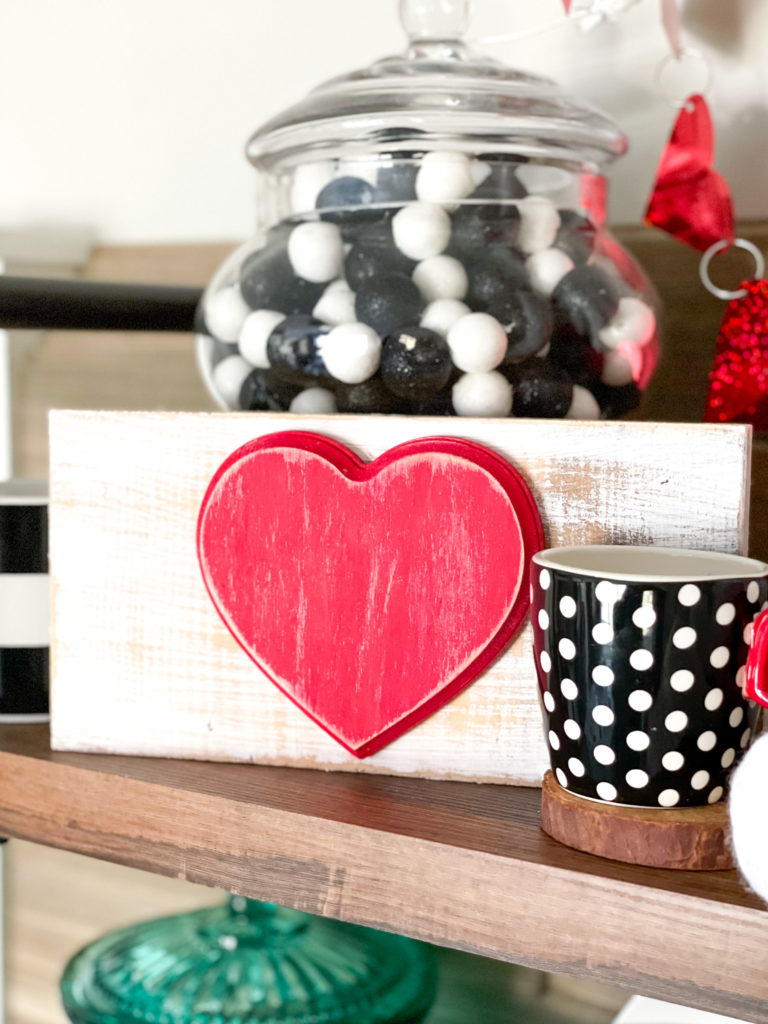 TA-DAAAA!!! I think this sign took me MAYBE 5 minutes… and look how CUTE it looks on my coffee bar!!!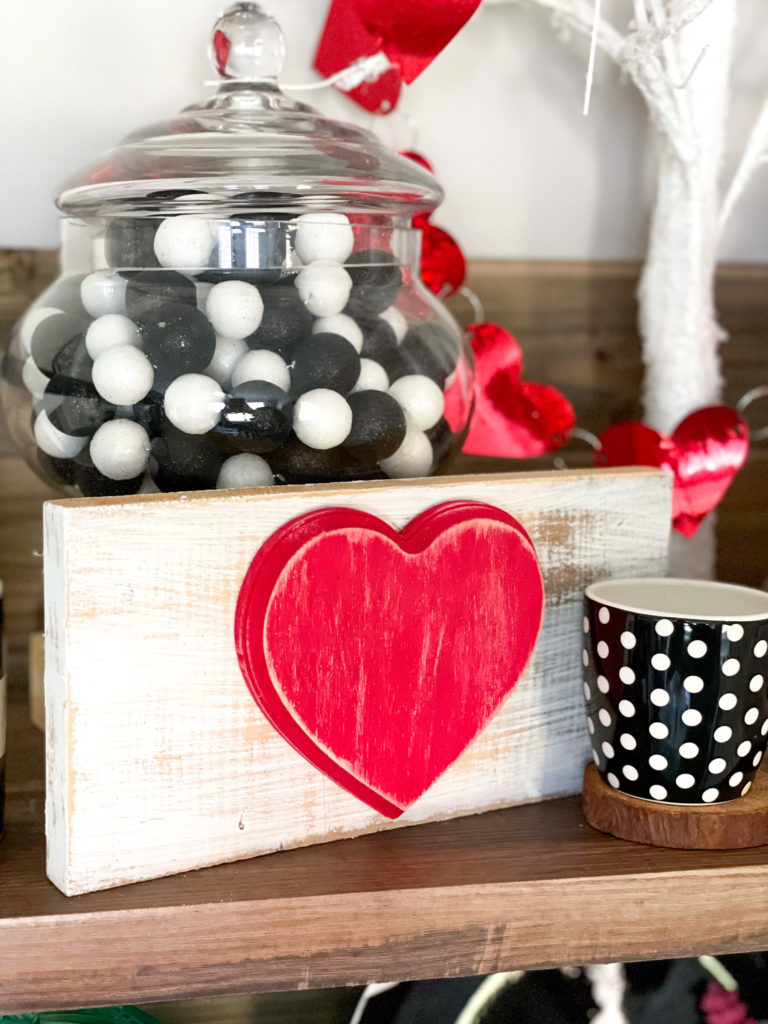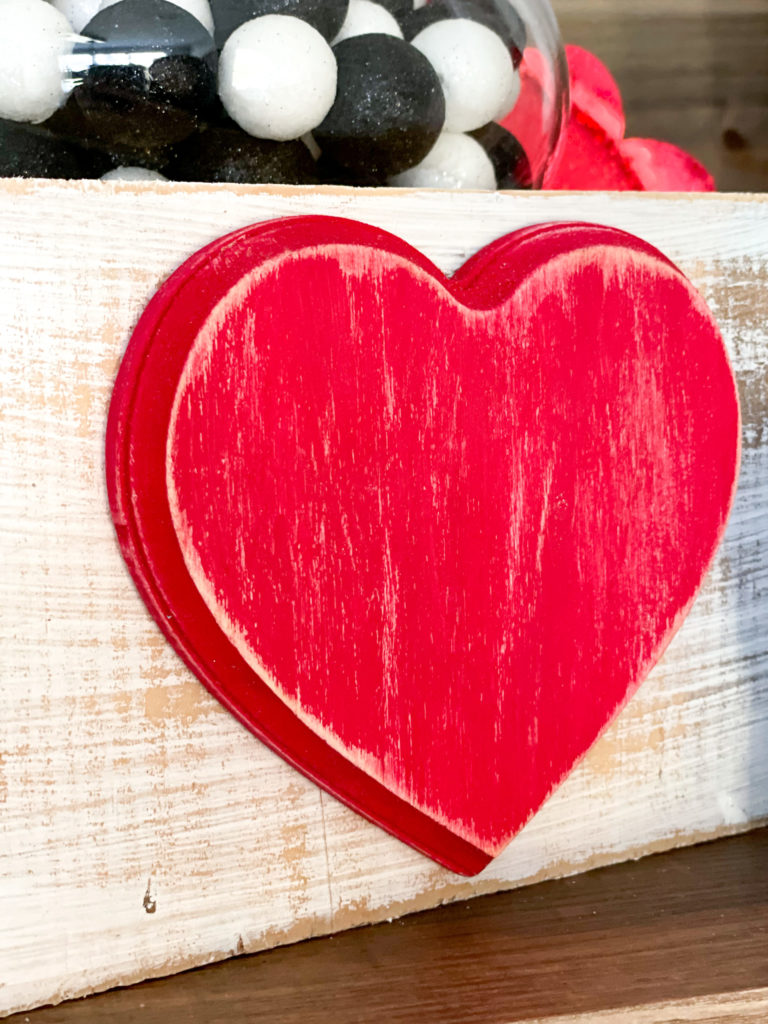 I'm serious guys. You simply cannot beat a 5 minute craft from the Dollar Tree. My work here is done!
PIN THIS FOR LATER!!!