If you haven't noticed, I am all about some lemons this year! I love the way they add such a pretty punch of color to people's Spring decor, and I just think they are so fun to work with! I had been seeing different lemon wreaths around, and I wanted one! They weren't what I would call expensive ($20 or so), but I knew I could make one for myself and feel like I had really done something, so the thrill of that (who uses the word thrill when talking about making a wreath??? LOL) was more exciting to me than just going out and purchasing one! So I tried my hand at my very own DIY Lemon Wreath!
If you follow me on Facebook, you know I love to use grapevine wreaths. They are so versatile, and you can get them everywhere for dirt cheap! I find them at thrift stores, consignment, booth malls, etc… You can also buy them at craft stores, although you will pay a little higher price.
This one is one that I have had for a while. I have used it on countless projects, and I just re-do it when I am tired of the existing one!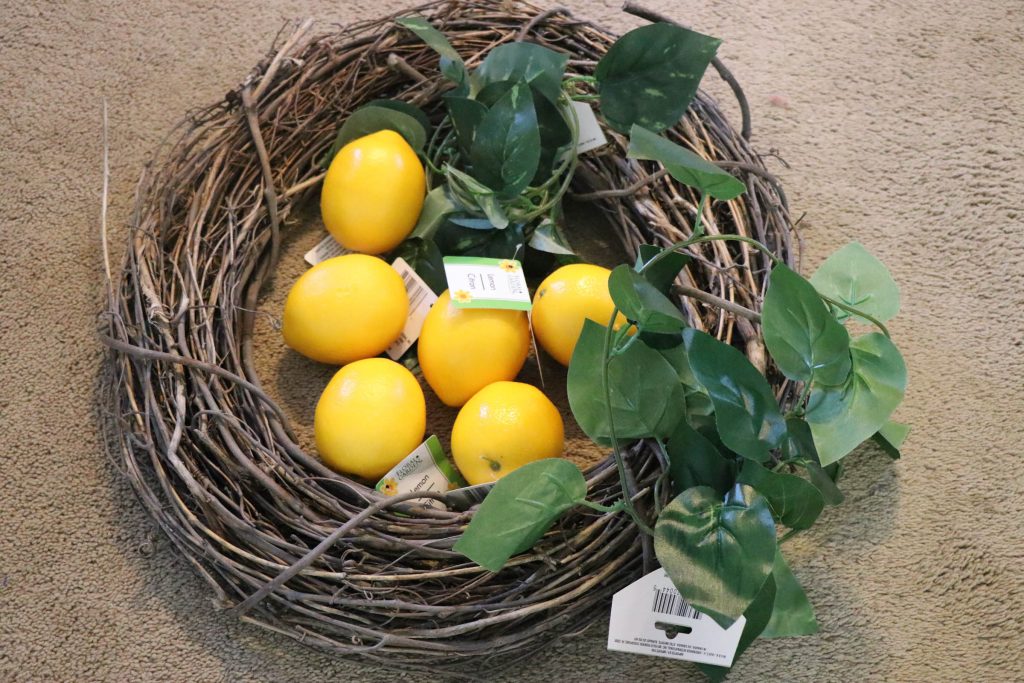 Here is what I used for this project:
6 lemons from the Dollar Tree
2 vine garlands from Dollar Tree
Grapevine Wreath
Hot Glue Gun
To start, I simply took my vine and wrapped it around my wreath. Simple as that.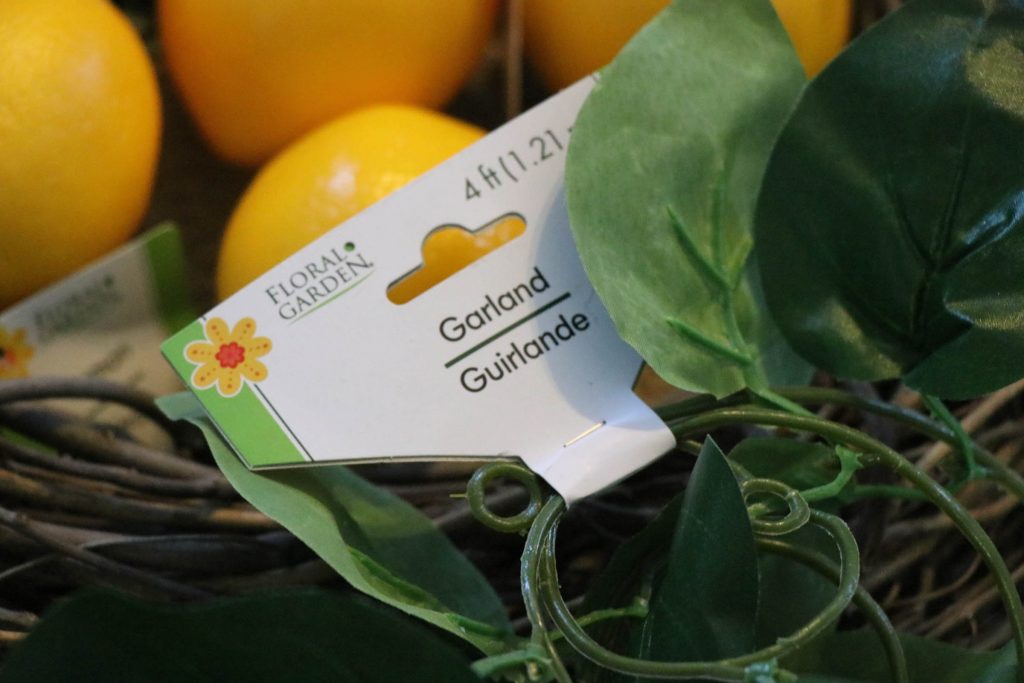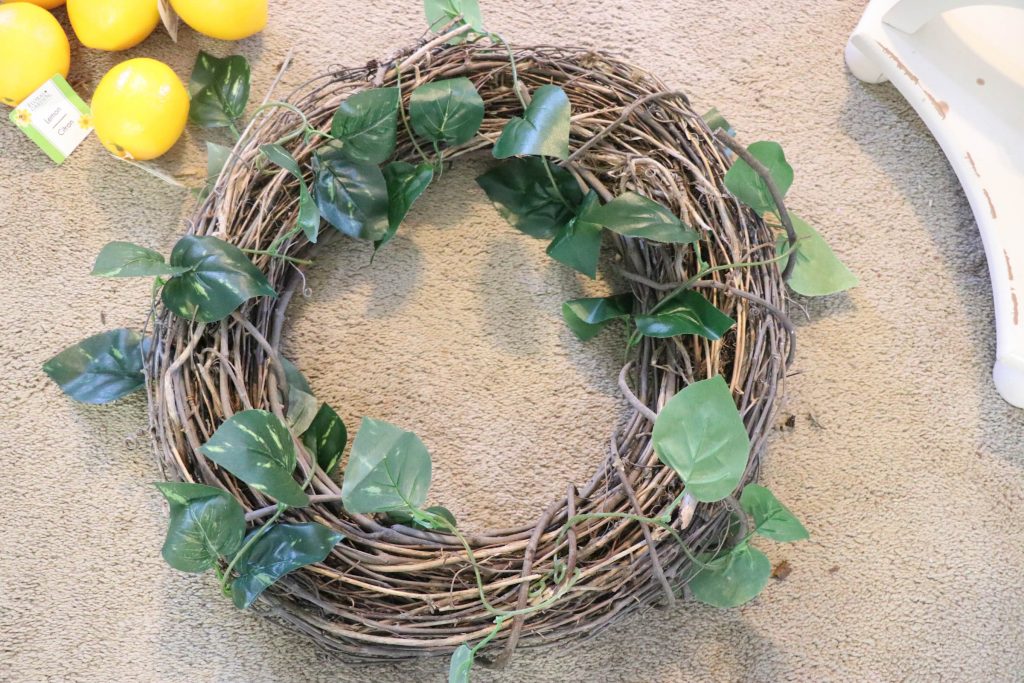 Then, I started hot gluing my lemons onto my vine pieces and my wreath- just wherever I thought they looked the best and would stick the best.
When I was done, I had a finished DIY Lemon wreath! It was quick, simple and turned out super cute!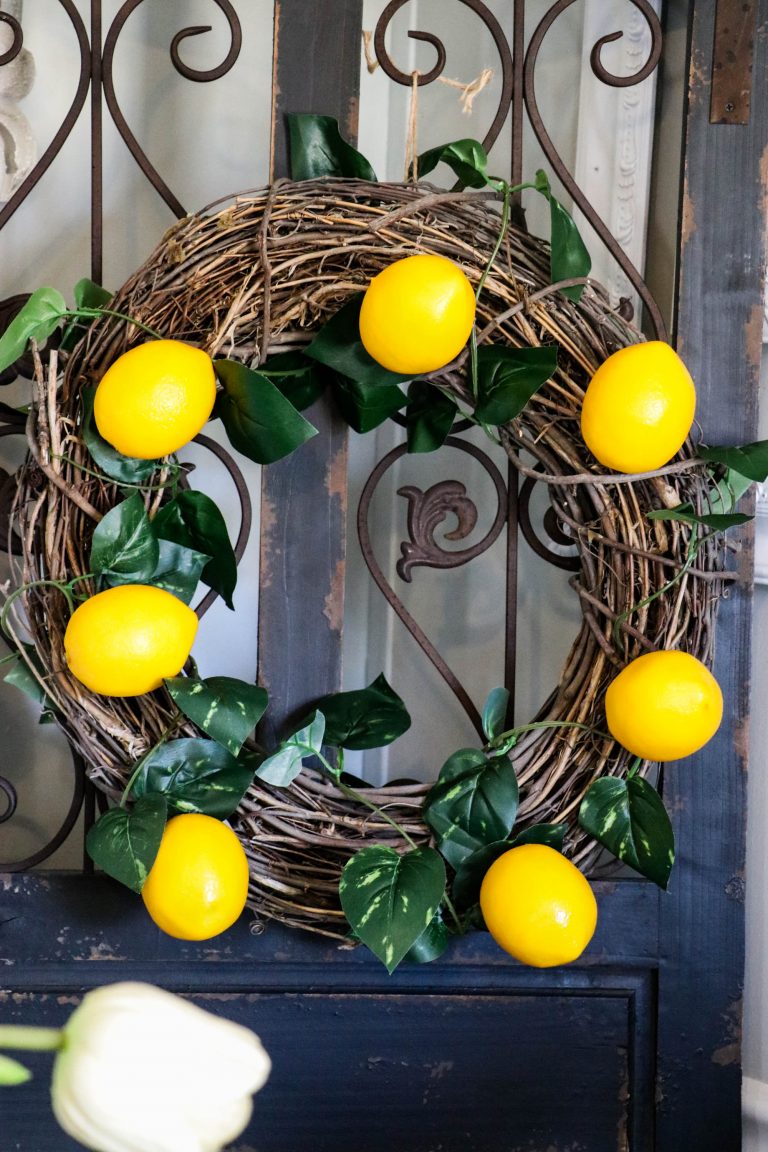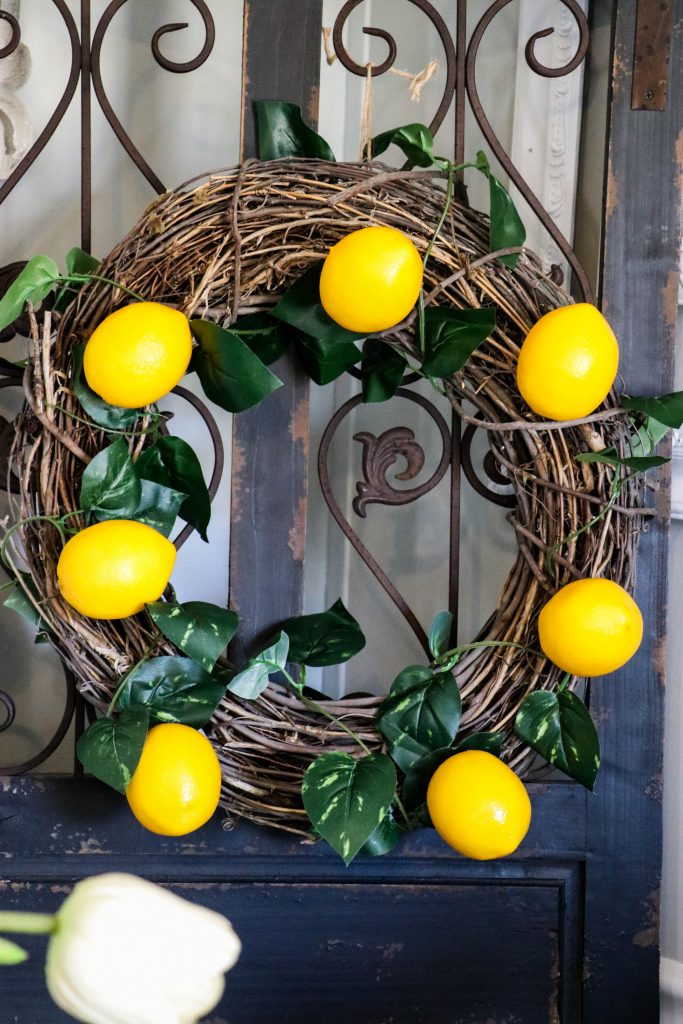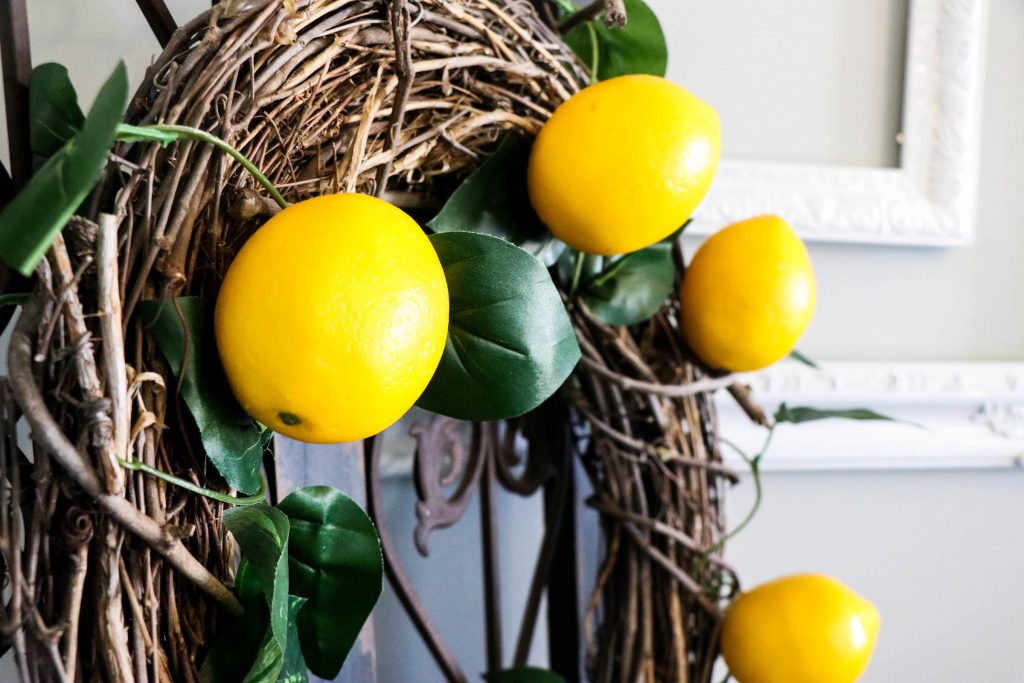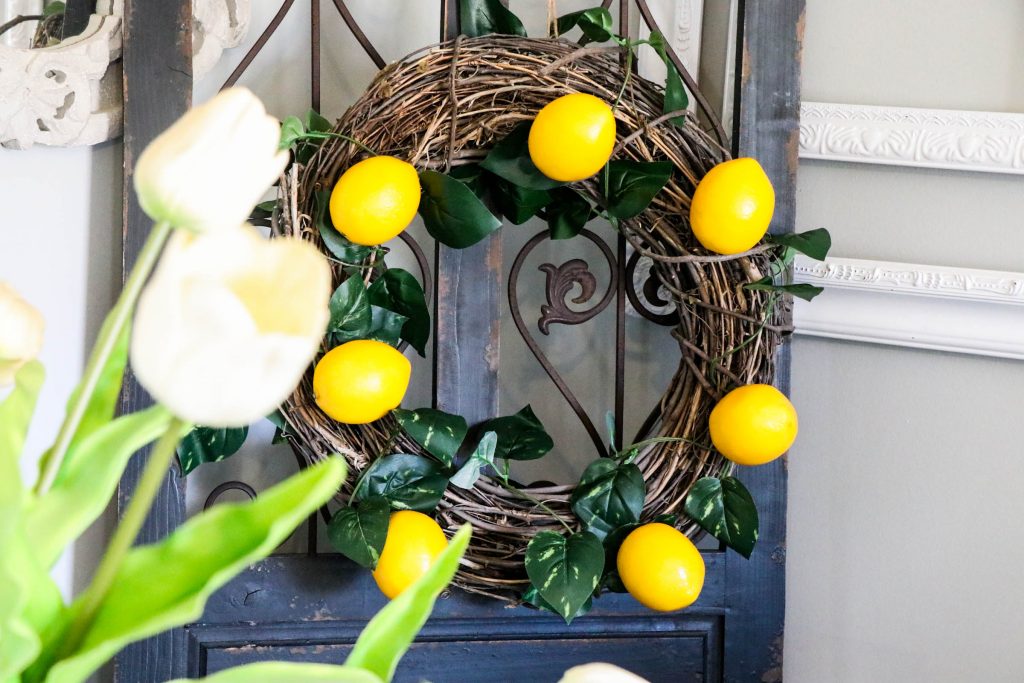 PIN THIS DIY LEMON WREATH FOR LATER!!!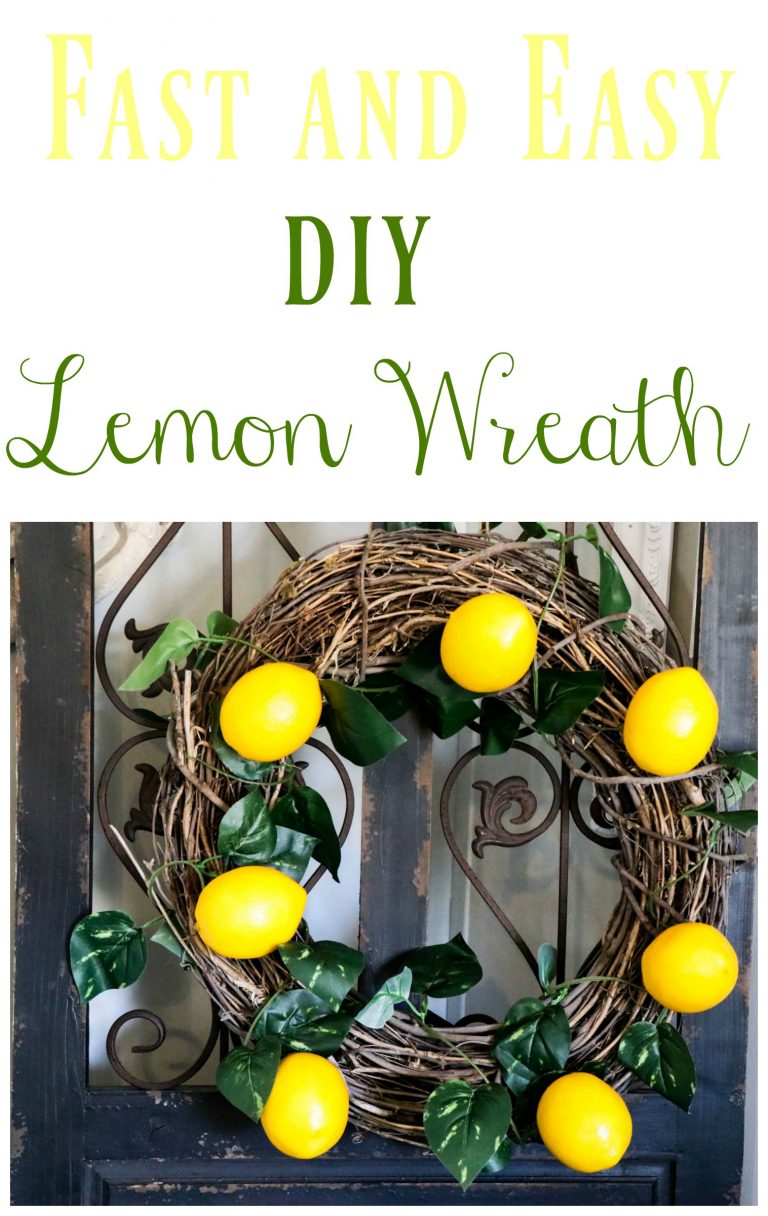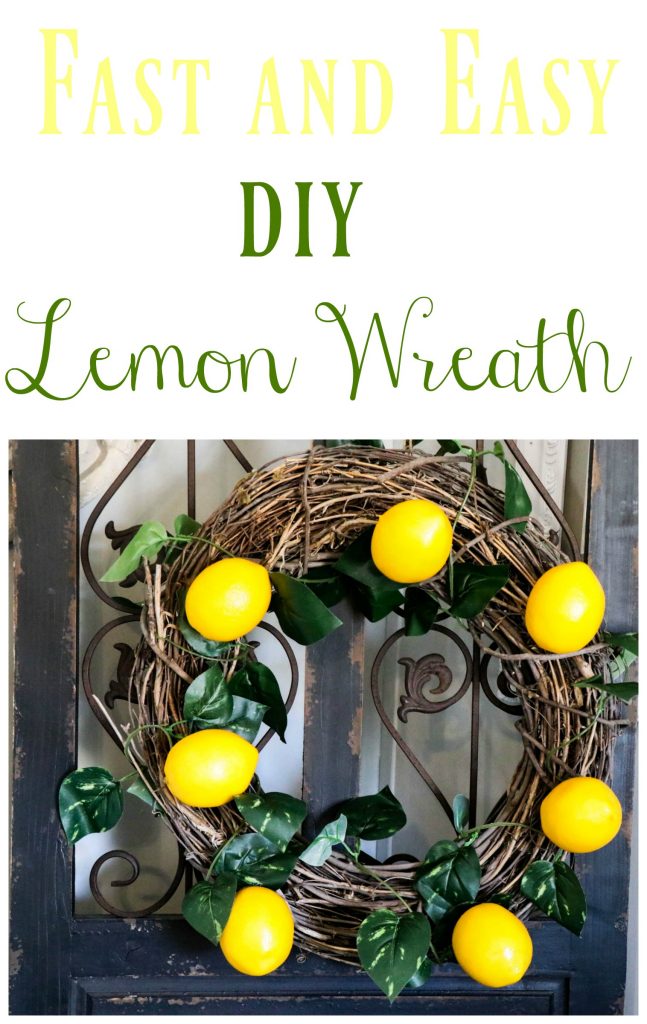 Be sure you are following on Social Media!