How do YOU store your dangle earrings? I just didn't have a way to store my (LARGE!) earring collection in a way
that kept them visible to me so that I could know what I have (and not buy the same pair twice- don't act like I'm the only one! LOL!), and also super handy so I could grab them quickly when I was adding the finishing touches to my outfit!
supplies needed:
A disposable grill topper from Dollar General (mine was only $1!)
A frame with the glass removed
Staple gun
A fabulous dangle earring collection in need of a new home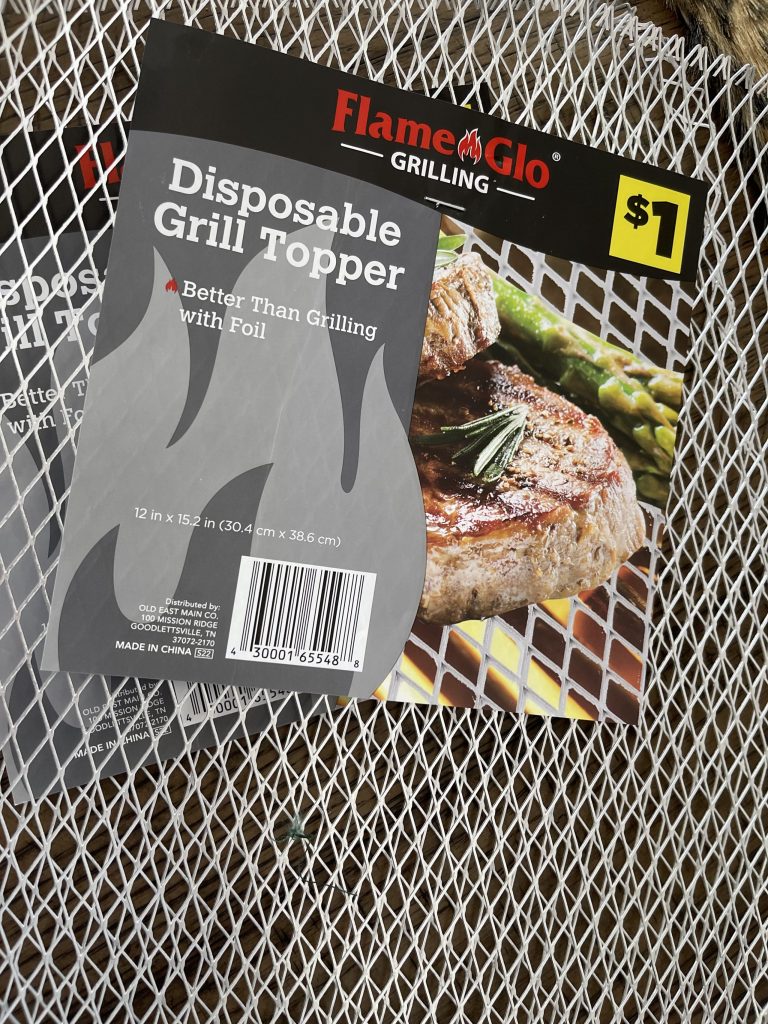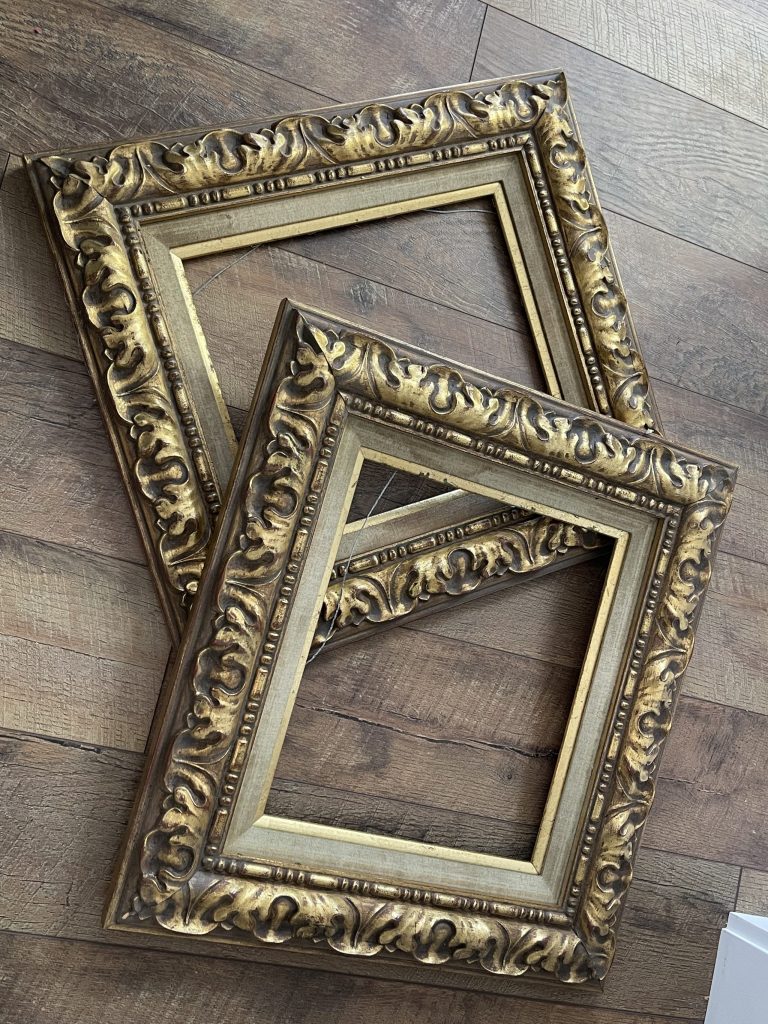 I have had these frames in storage for a few years. I never get rid of things like that because I just KNOW one of these days I will have the perfect way to repurpose them! The opening in these frames is 11×14 inches, and the grill toppers are 12×15 inches… it was like this project was meant to be! It couldn't have been more perfect!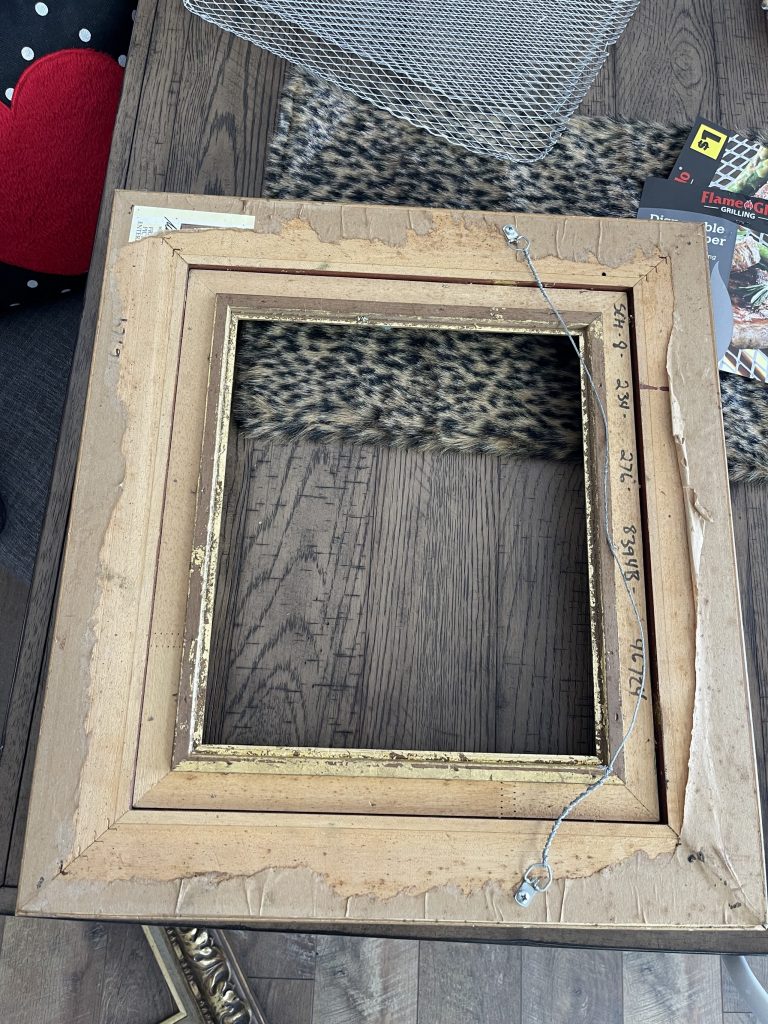 This came together so quickly and easily! I just flipped the frame over and used my handy dandy staple gun to attach the grill cover to the wood on the back of the frame. The grill topper kind of curls under around the edges- make sure to staple it so that these edges curl TOWARD the frame, so they will curl AWAY from your wall, just in case they might scratch your paint when you hang it! I didn't have any trouble like that, but better safe than sorry when it comes to having to touch up paint!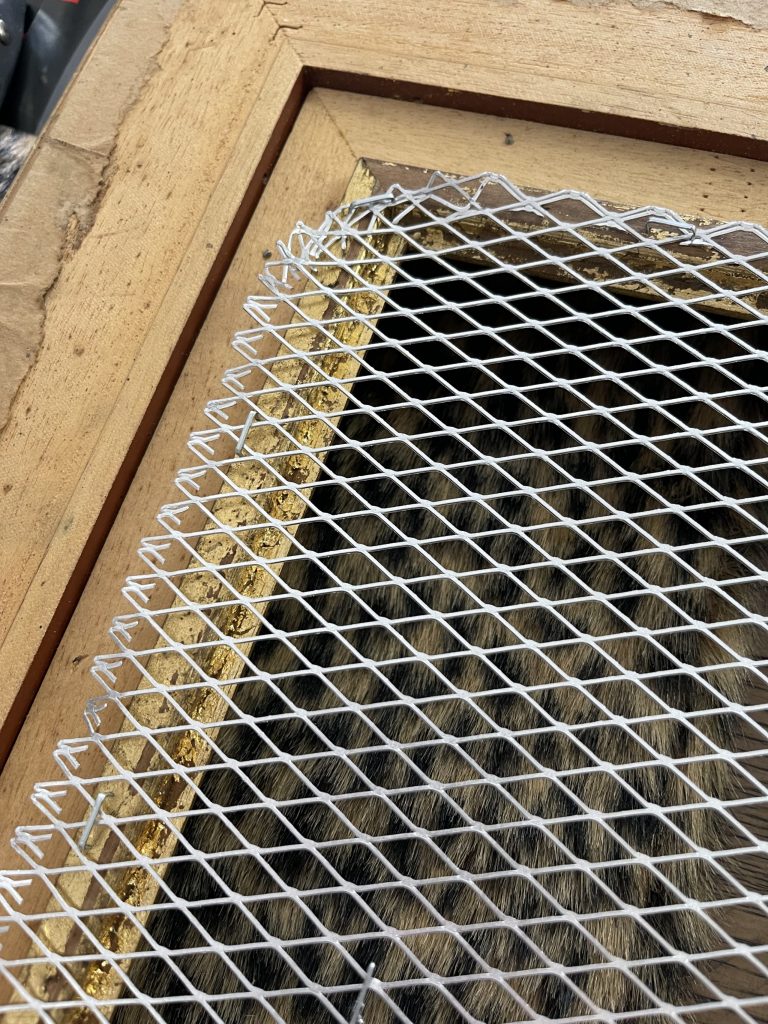 Seriously… that's it! Flip that baby over and hang it on the wall, and there you have a super quick and absolutely adorable (and functional!) earring organizer!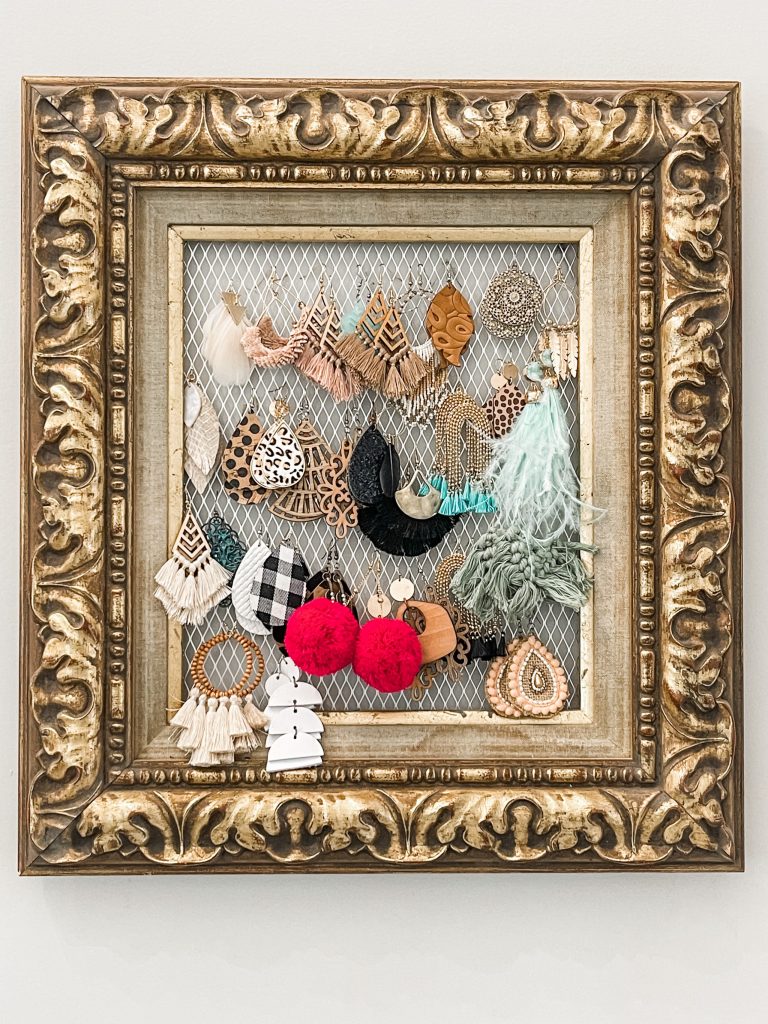 Now the only thing left to do is display that amazing earring collection, throw on your favorite pair, and hit the door ready to tackle the day! Because let's face it friends… aren't we all unstoppable with a good pair of dangles and a little swipe of lipstick?? ABSOLUTELY.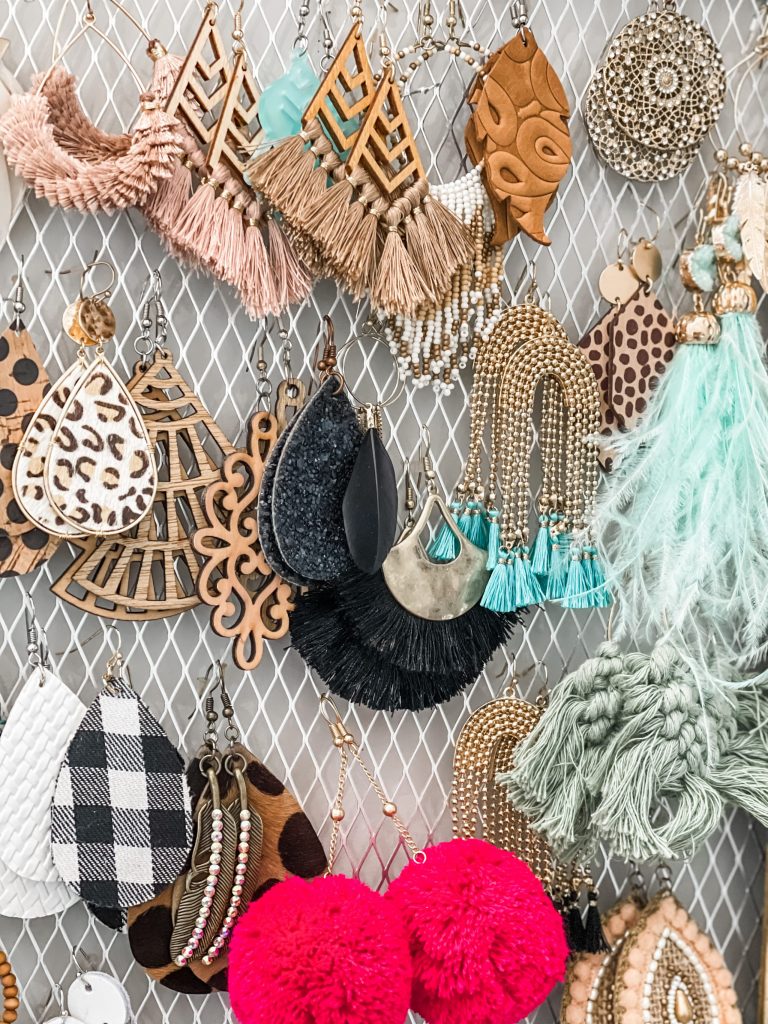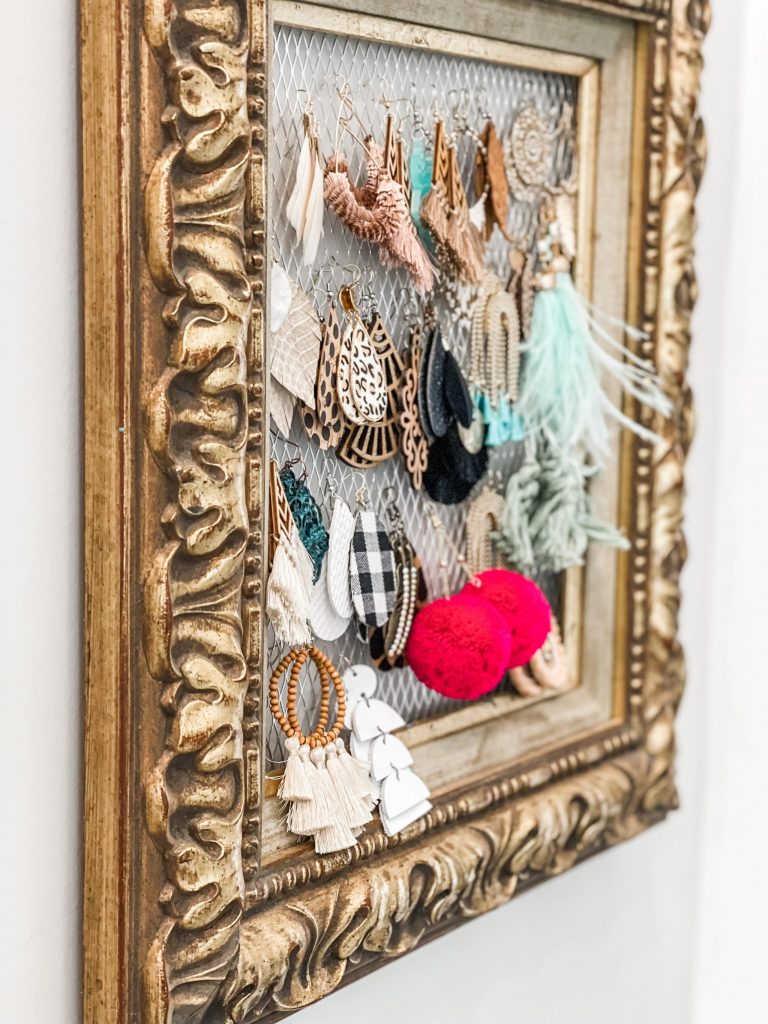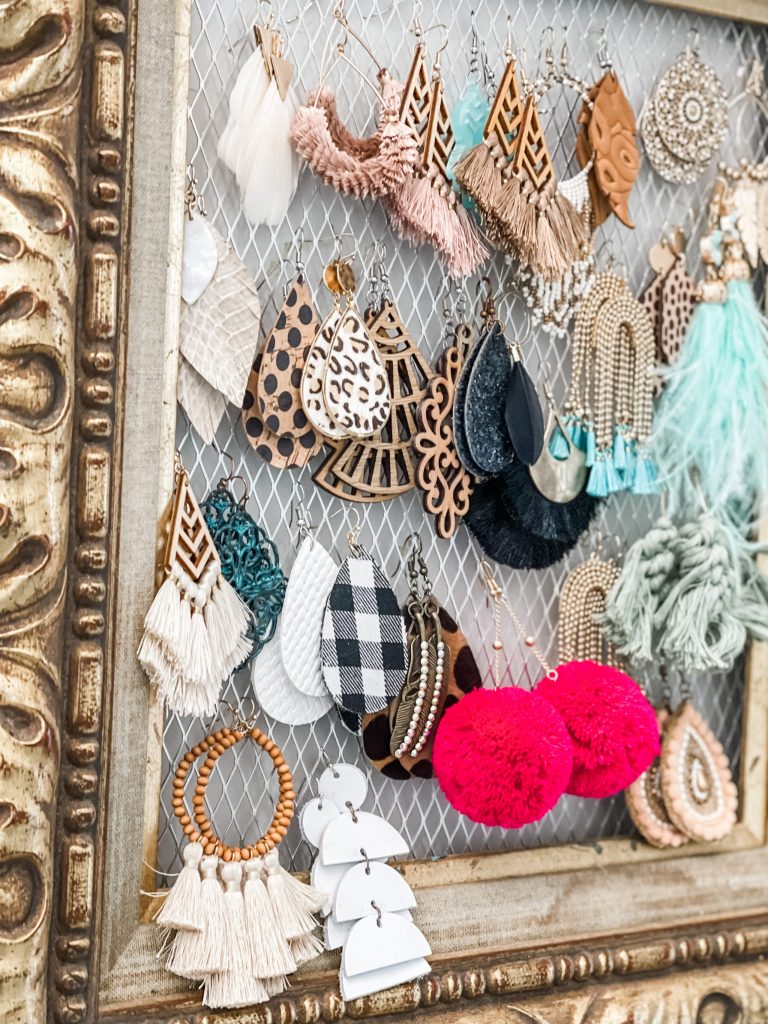 Thanks so much for hanging out with me for a while to talk about one of my favorite little projects! See y'all so soon for another fun project!
PIN FOR LATER!