This post has felt like a long time coming! The big time fixer upper that we bought several months ago is FINALLY finished! It took a lot of time and work, but let me tell you….it was SO WORTH IT in the end. Today, I'm sharing with you this wonderful Cottage Charmer Exterior Before and After!!
This home has turned out to be a completely gorgeous BRAND new home. I feel 100% confident in giving this home my highest recommendation when someone purchases it. It is FOR SALE now, and I can't wait for the right buyer to come and snatch it up. I have a feeling it will go very quickly. I know I would buy it if I were in the market looking.
So, let's look back at what it looked like on the exterior when we bought it.
Yikes. This home needed SO MUCH WORK. It was in desperate need of attention, but it had so much potential. That is all we cared about. The work was going to be tough, but we knew that in the end, this home would be better than ever before…and we were right.
So, let me go over what was done to the OUTSIDE of this home. (*Trust me, there is even more that was done to the inside, but that is another post*)
New Roof
New Siding
New shutters
New trim
New windows
New deck/pergola
New pergola instead of the dilapidated carport
New landscaping
Basically, every single ounce of the outside was transformed.
Here it is NOW!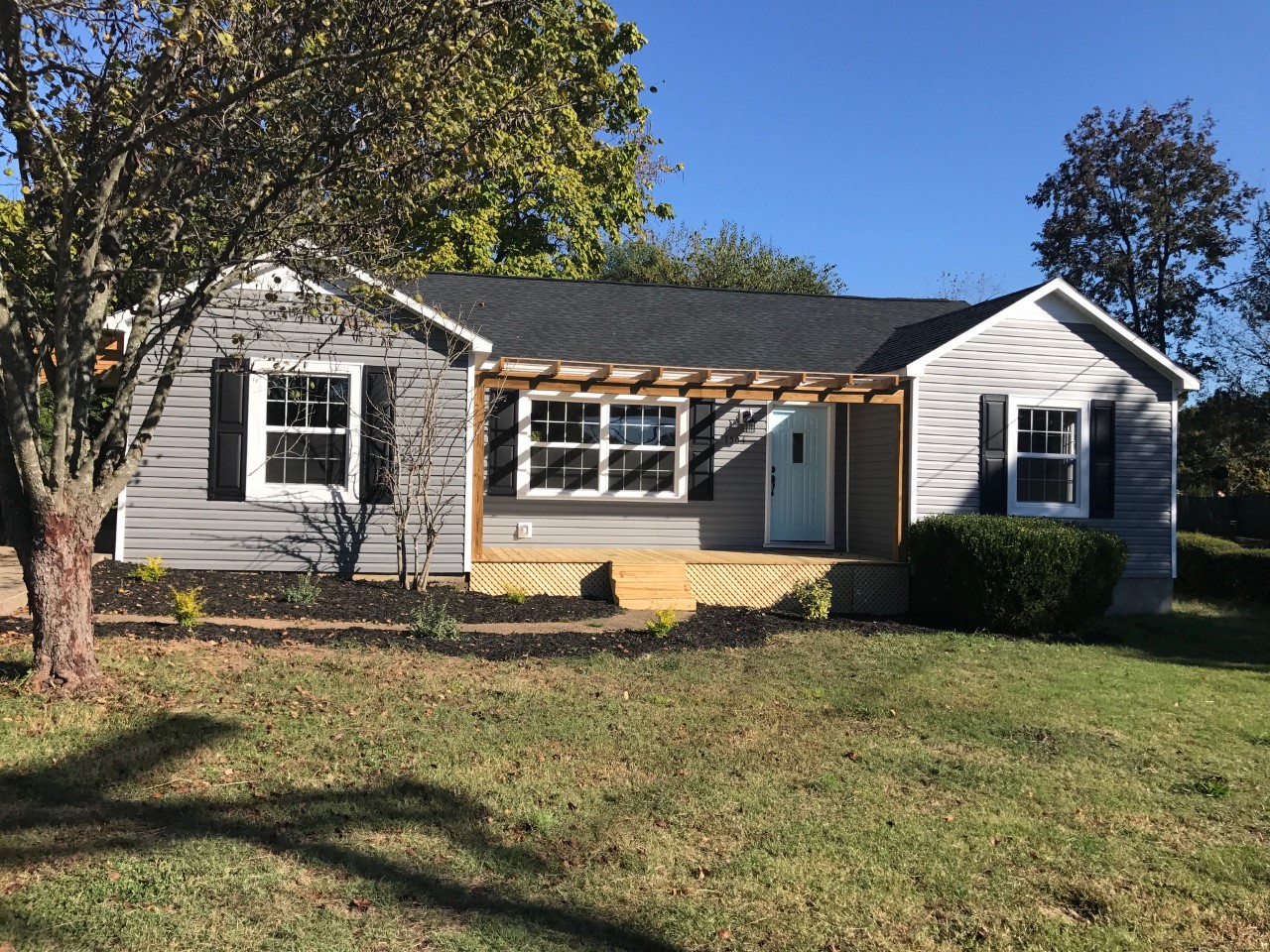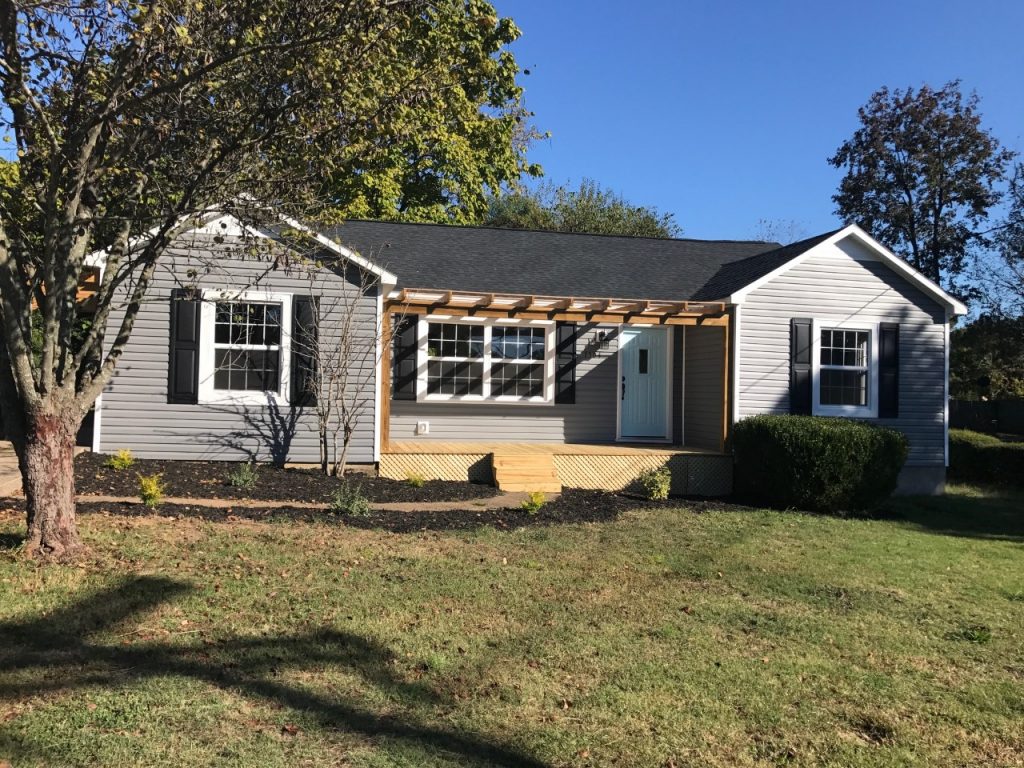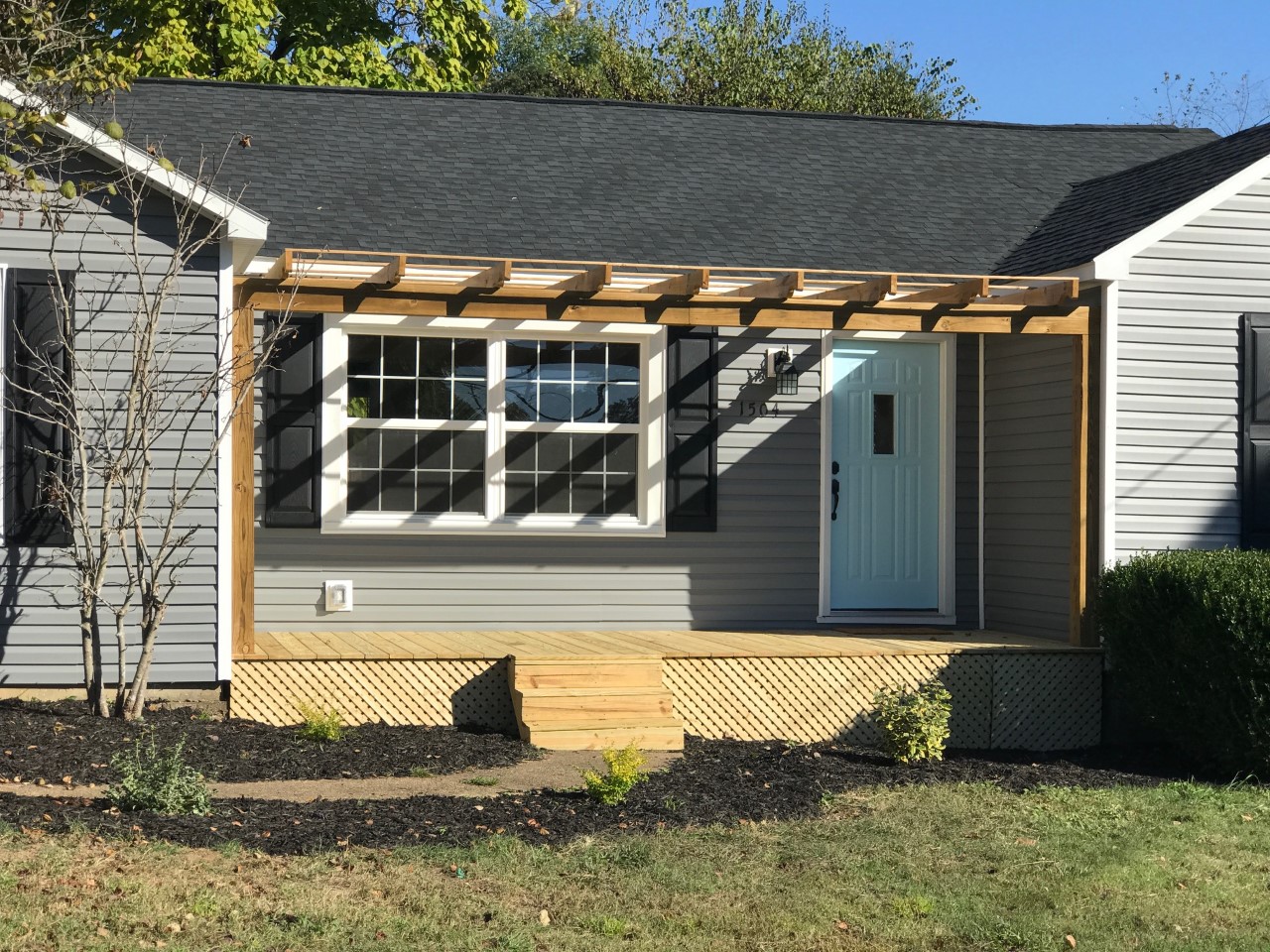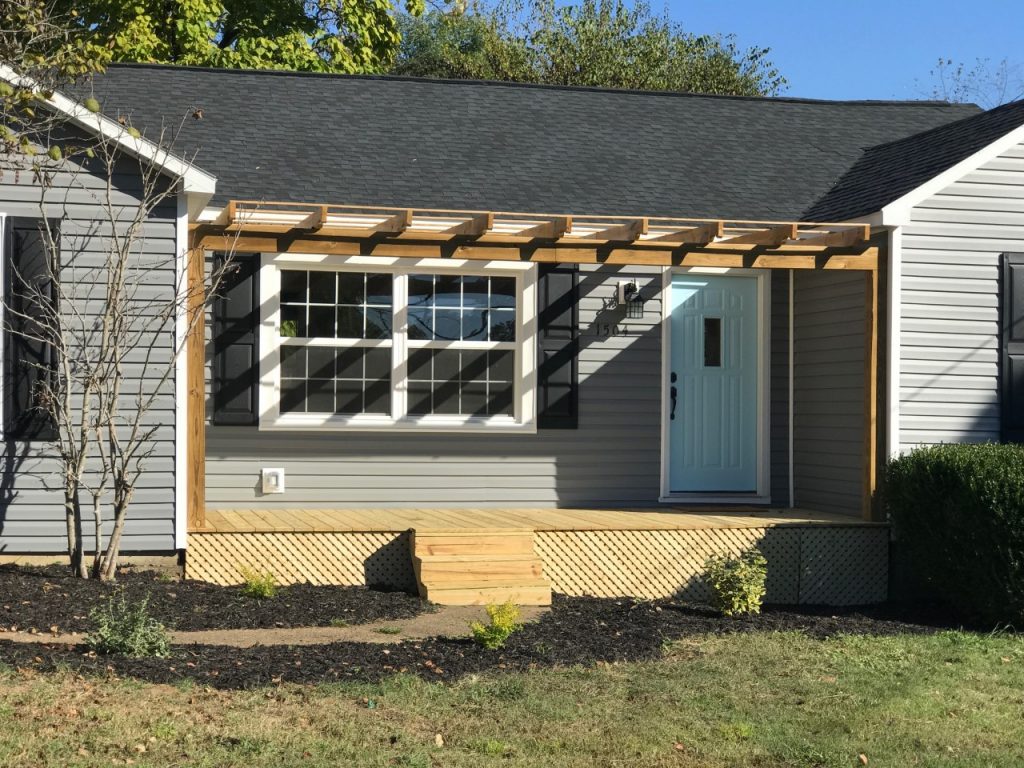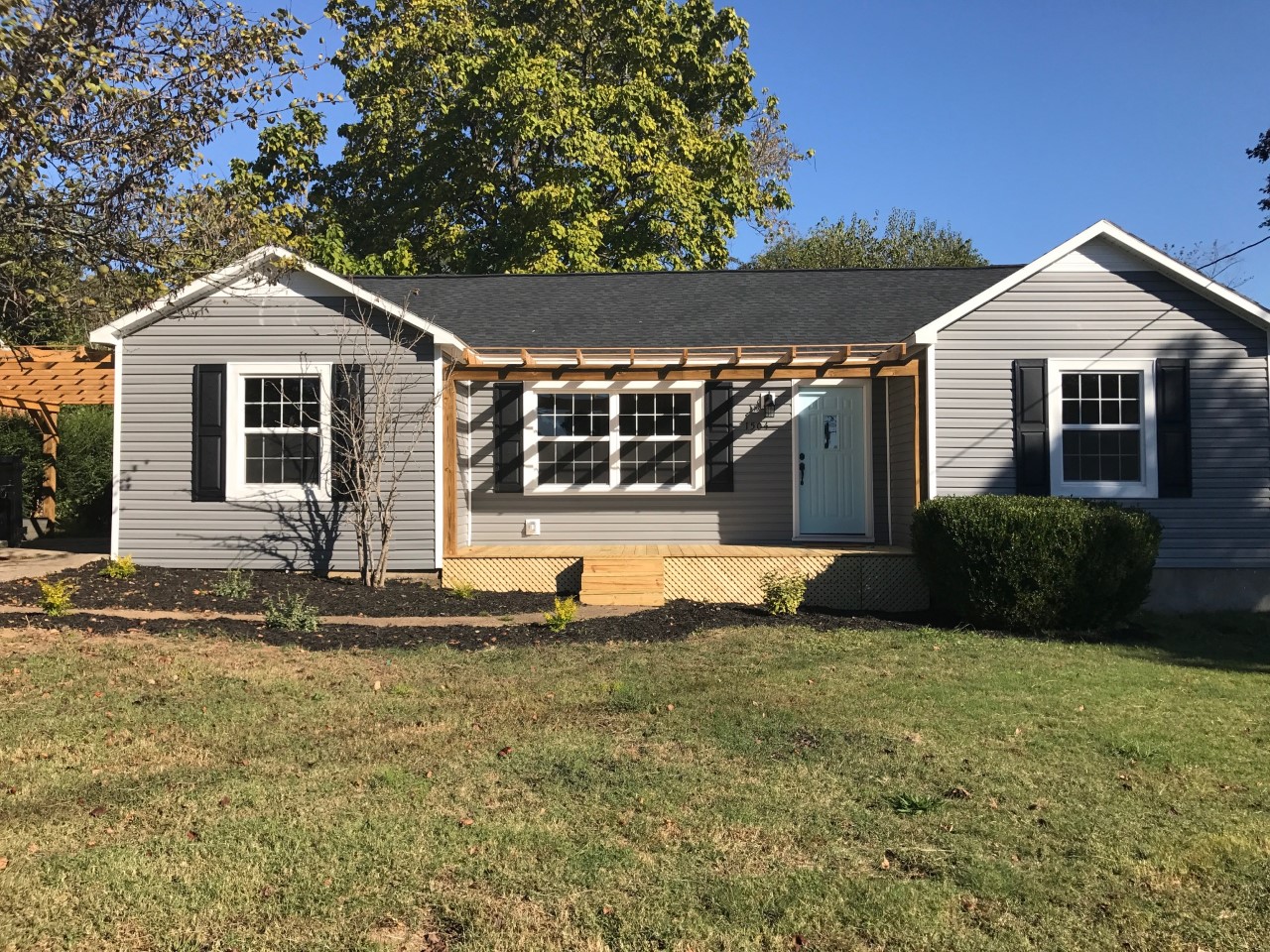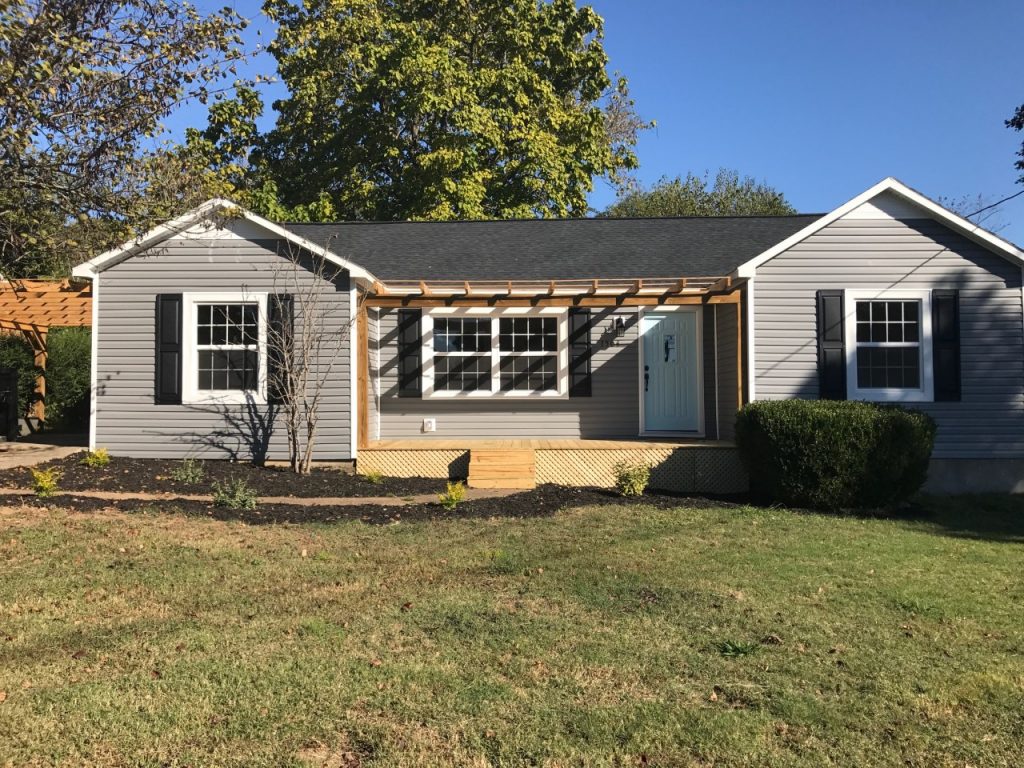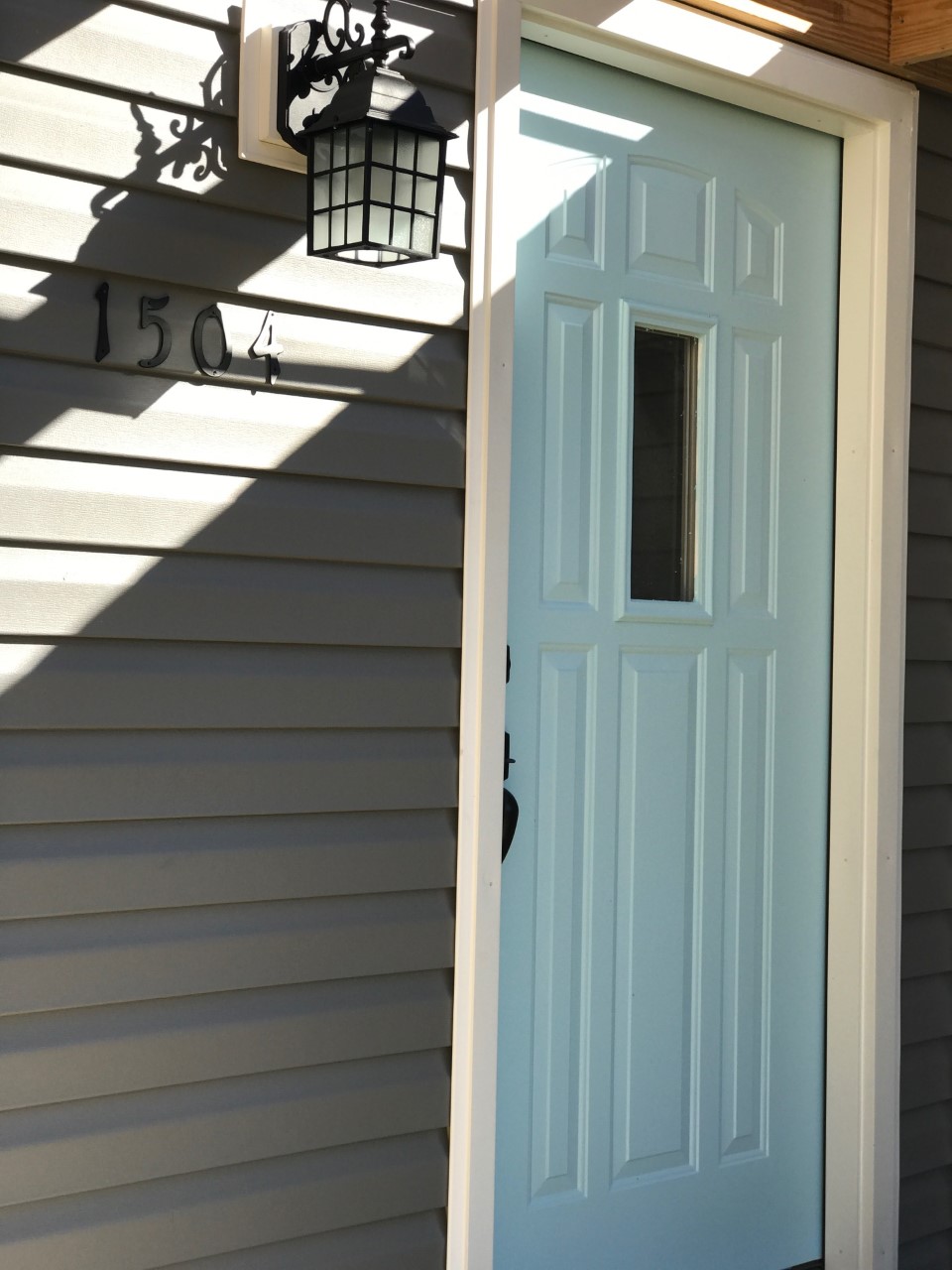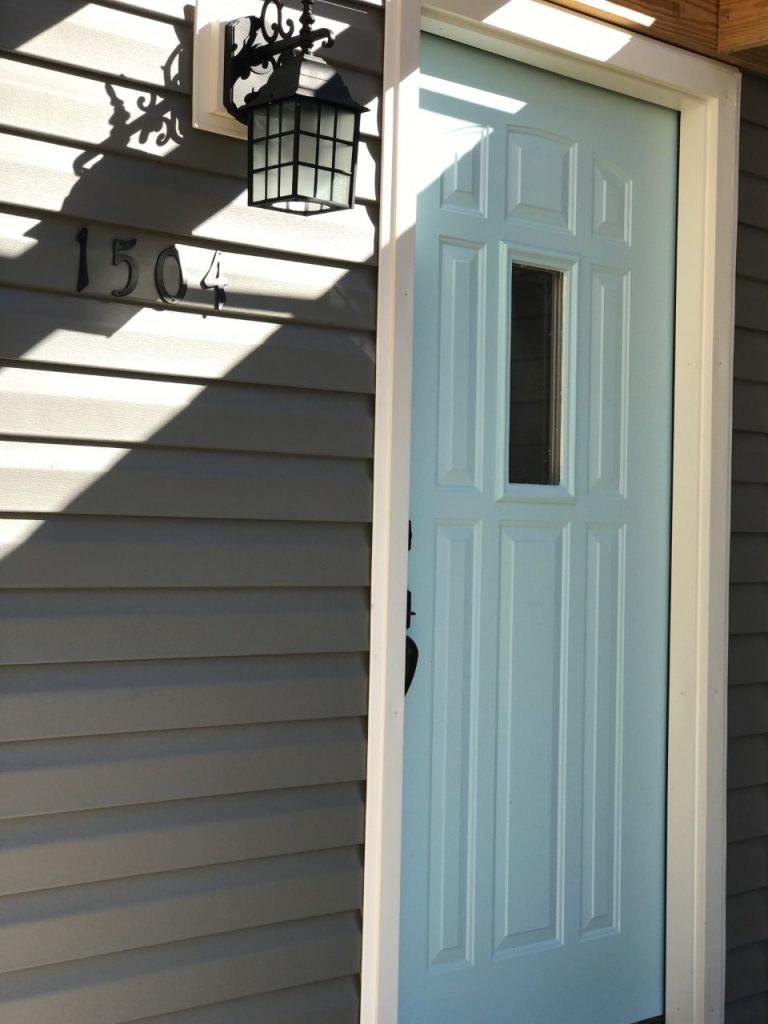 Well, what do you think?!?!?! WHAT A DIFFERENCE!!!!!! I am absolutely loving the exterior before and after!
When the wood has had time to set on the pergola and deck, the owner may choose to stain or paint…and that will look awesome, but for now- I am loving the raw look.
And, let's talk about this front door! I am in LOVE with the color I chose. It is Valspar Out of the Blue (5004-9B). I wanted a color that would really pop against the gray, neutral look of the house…and this color was perfection. I could not be more pleased.
This whole house is simply stunning. It is amazing how far it has come, and I can't wait to see it go to a new owner very soon!
SEE THE INTERIOR BEFORE AND AFTERS HERE!!! 
Share this with a friend to show the amazing before and afters!!!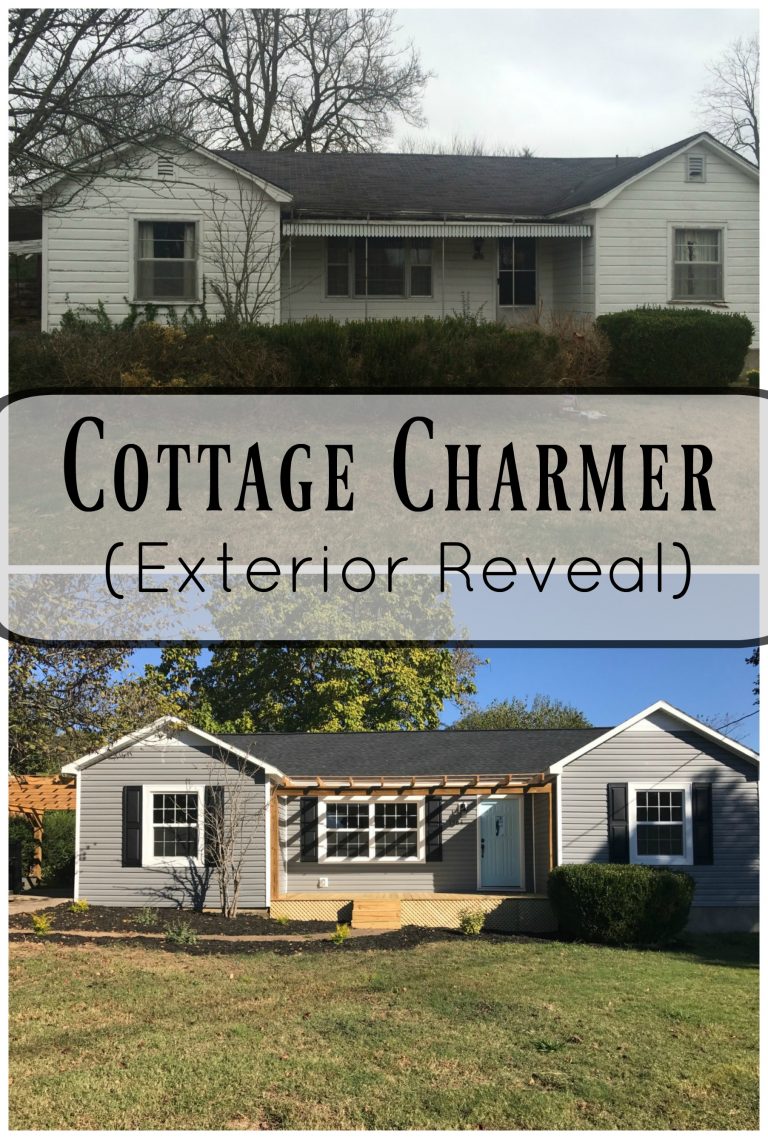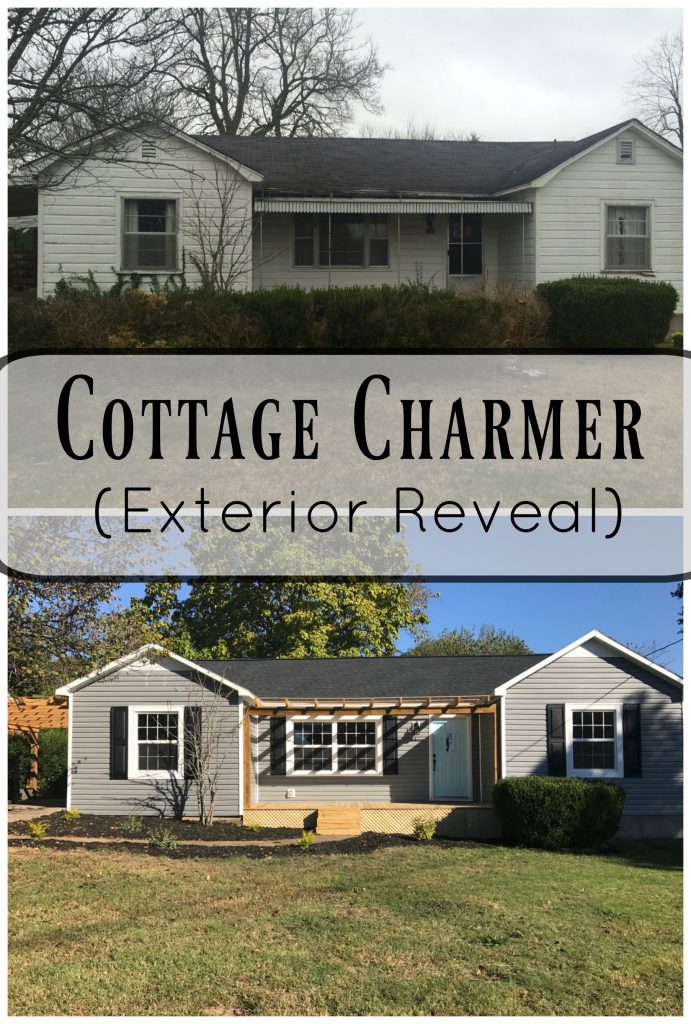 Follow me on Facebook and Pinterest!