There is nothing better to me than when Spring starts creeping in! The weather is warming up and things start coming to life! It has a feeling of newness and hopefulness of what is to come. I love it!
I have an itty bitty little porch area, and while it isn't much, I enjoy decorating it, nevertheless…especially for Spring. This year, I went for COLOR! I truly love color, and Spring is the perfect time to go all out! Do you use color in your decorating, or are you more neutral?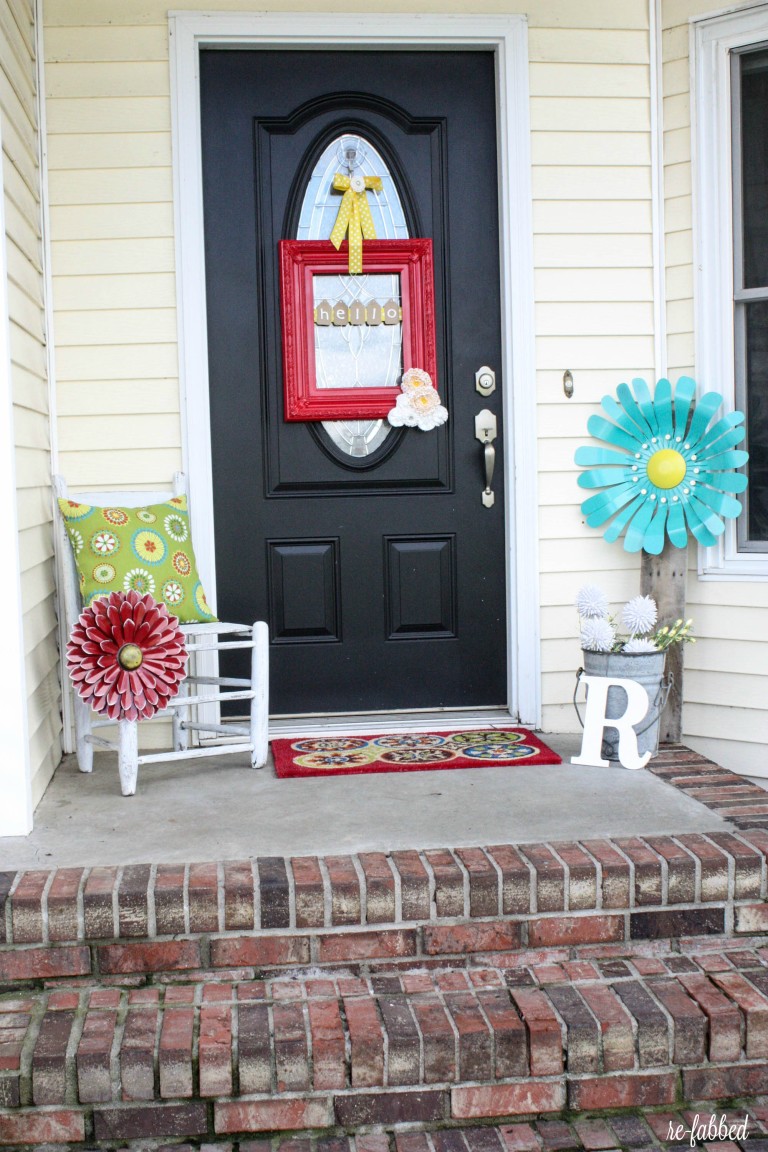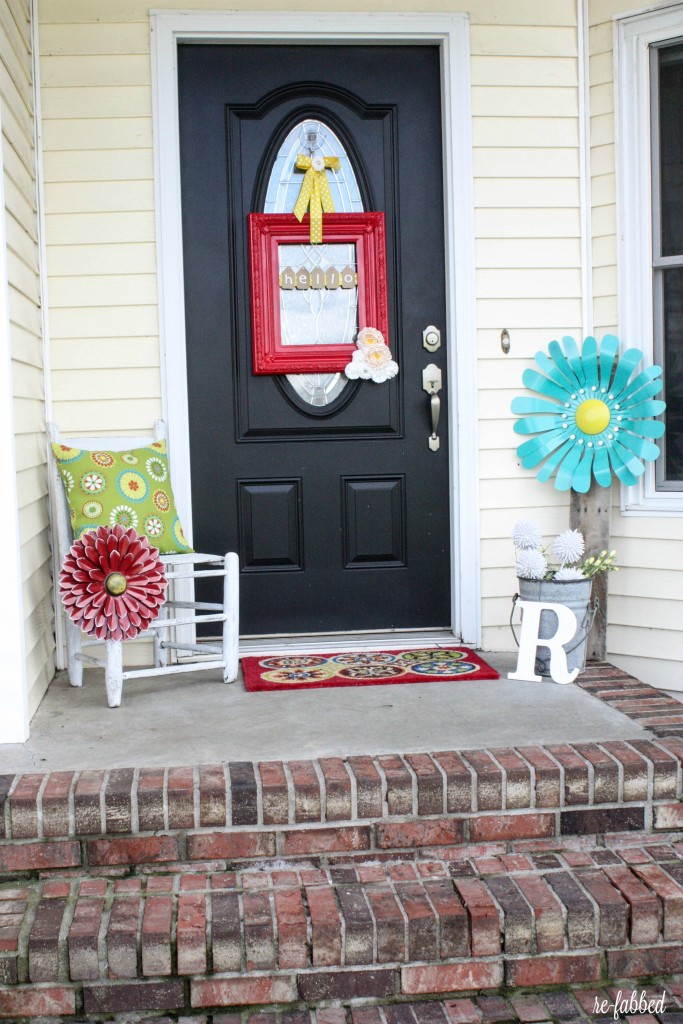 Don't you just love this frame, turned wreath? I do! It is so simple and adds such a statement!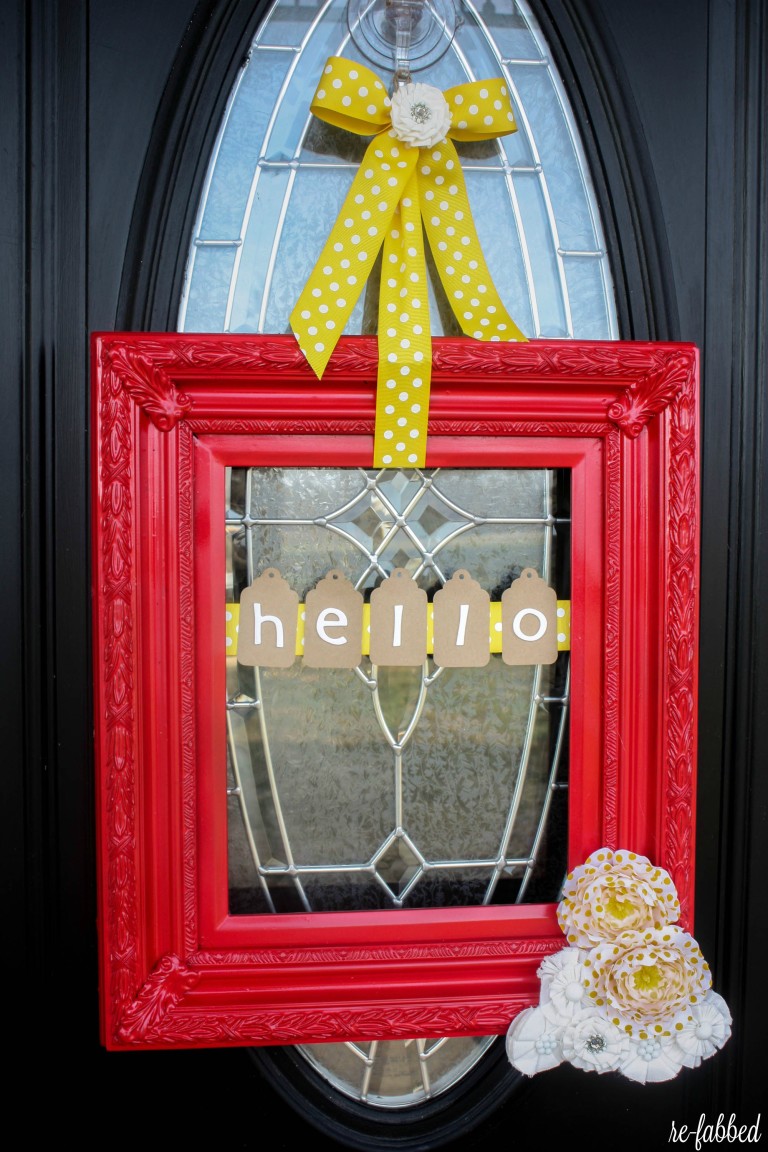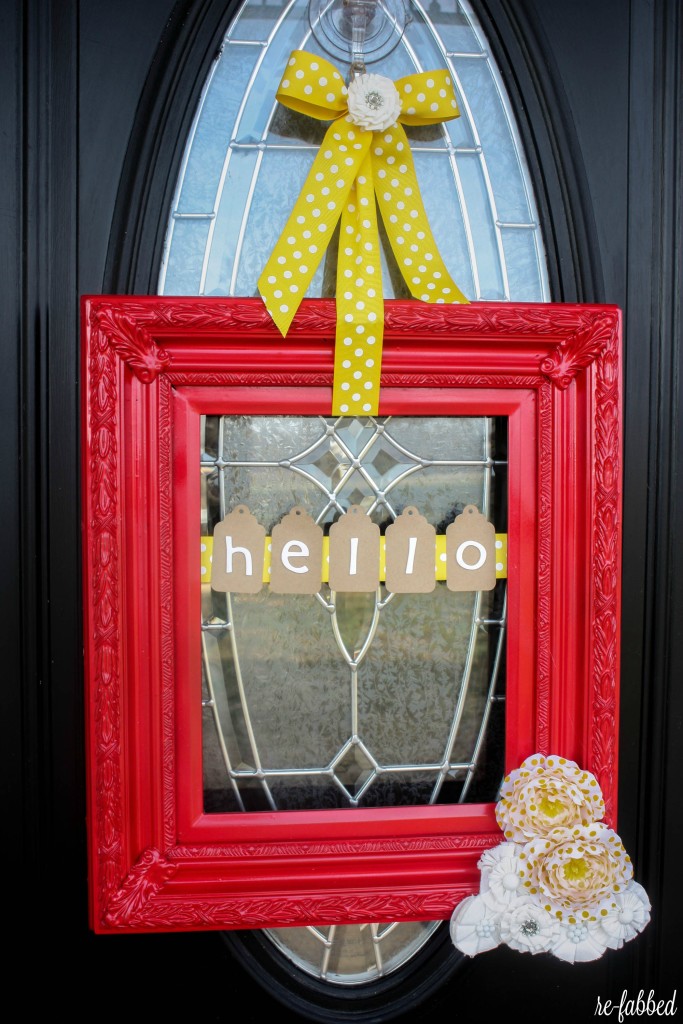 This cute little red metal flower is from Kirklands, and it is a perfect addition to my Spring Porch!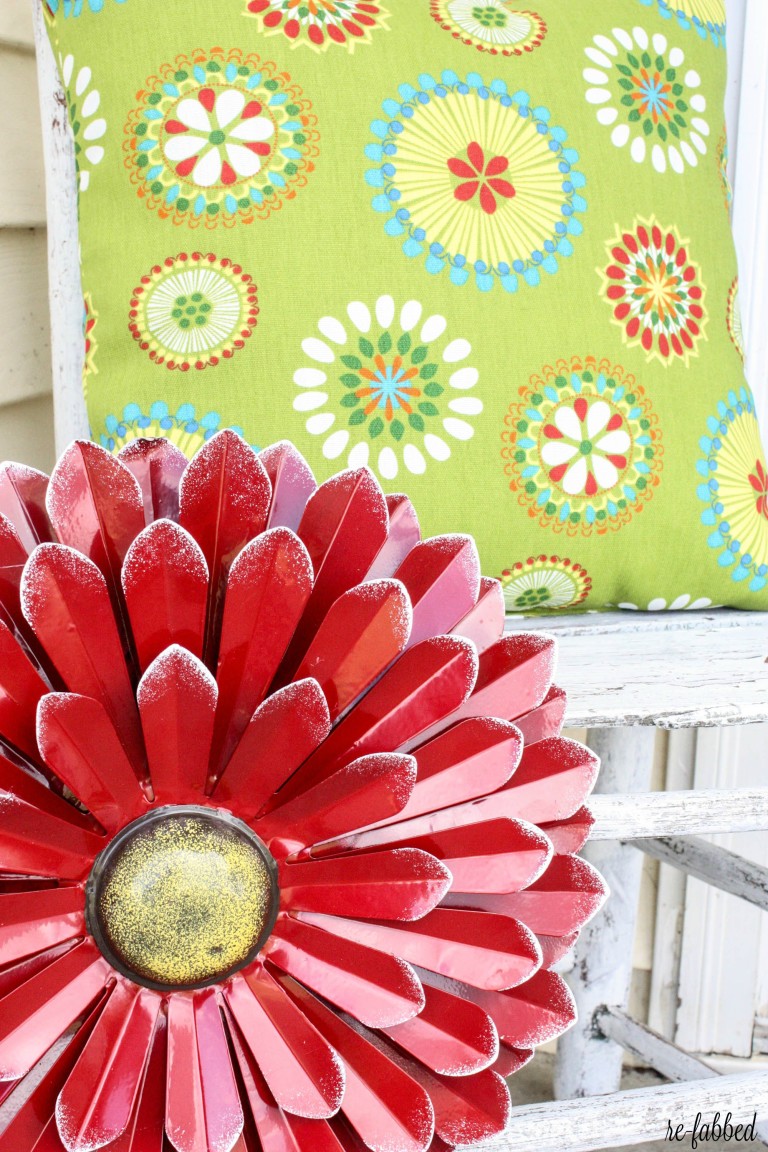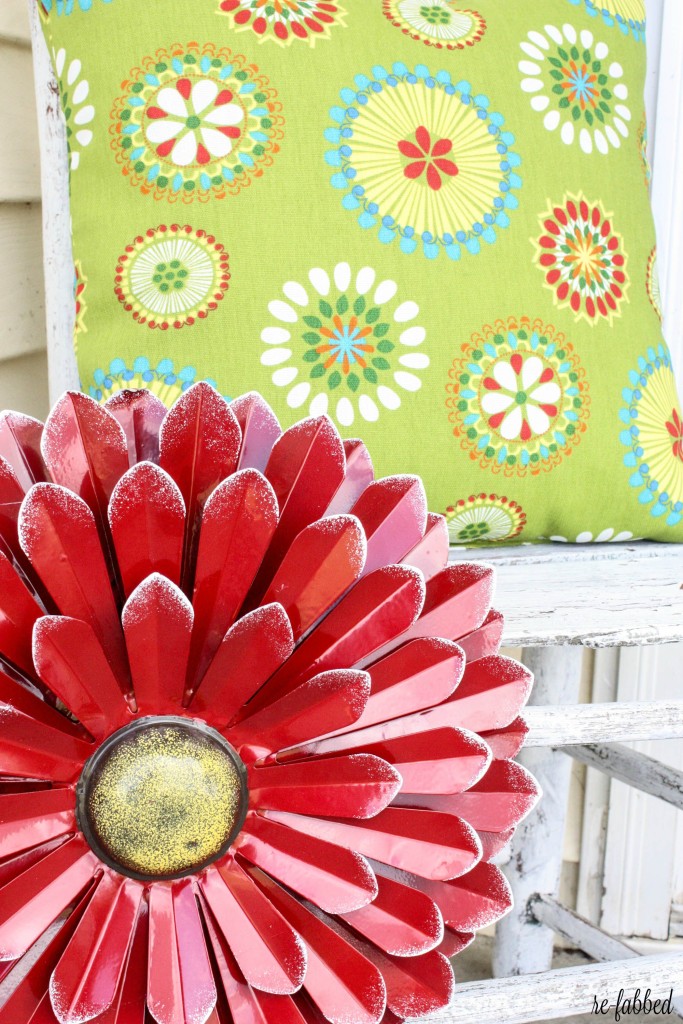 These white filler sticks are also from Kirklands, and I just loved their fun dimension. They can be used anywhere and be super cool!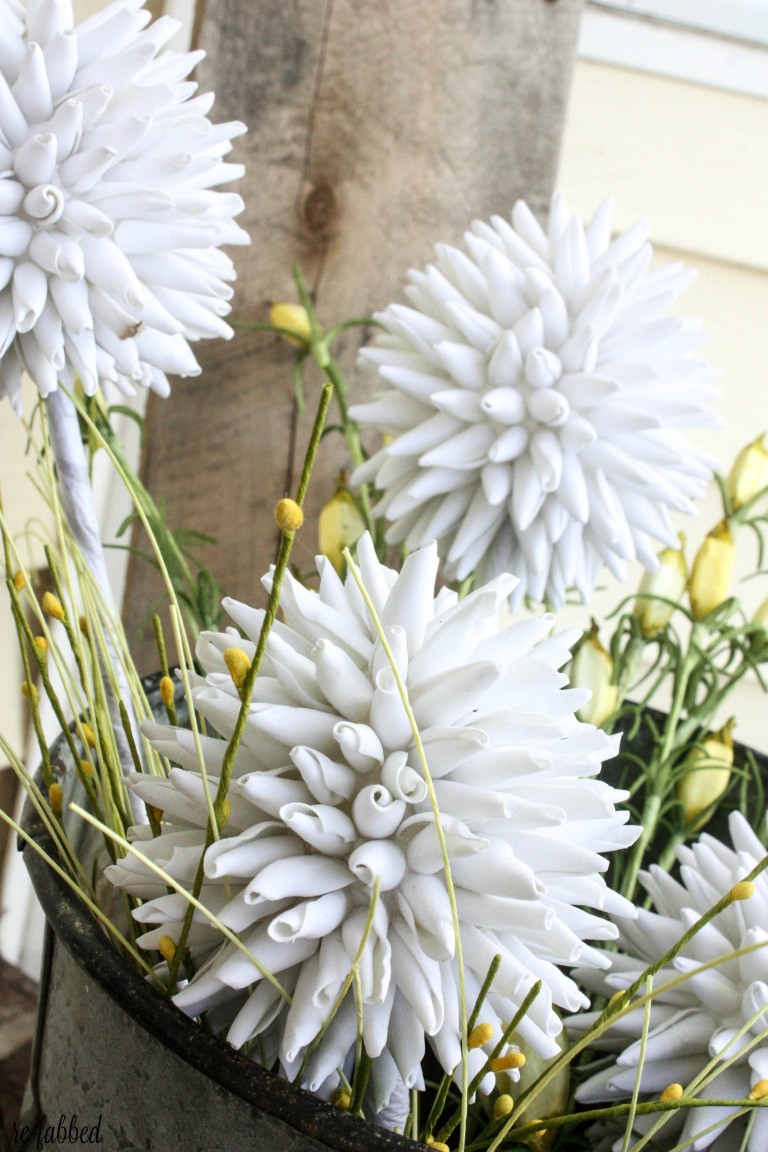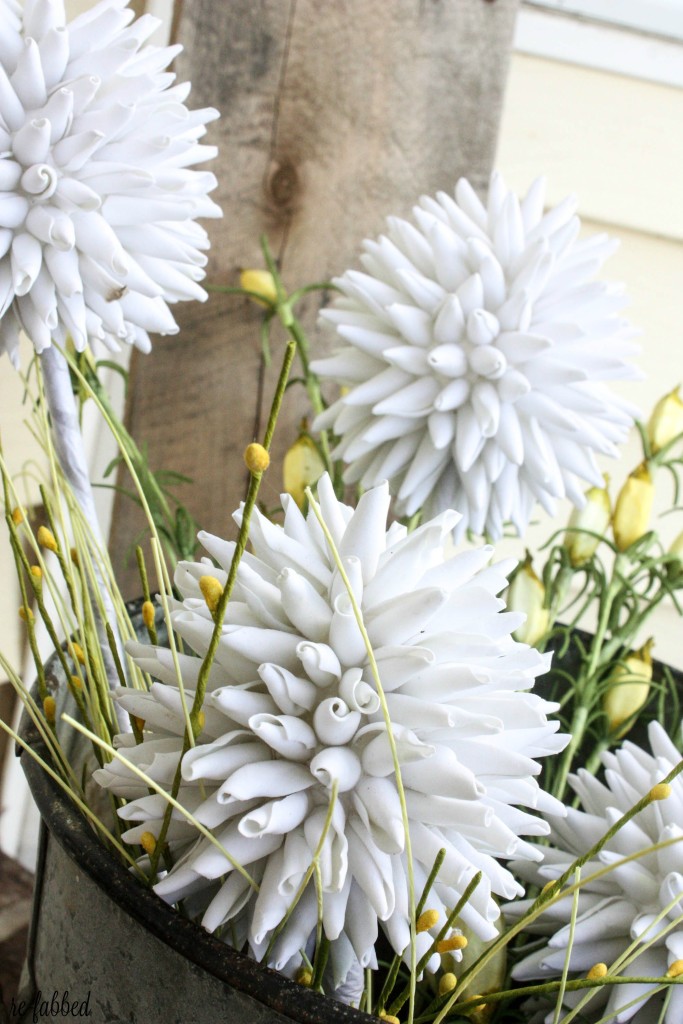 This porch mat was a STEAL for just $8.99 from Burke's Outlet. Don't you just love all of the color? That store is one of my faves! If you haven't been there, you need to go!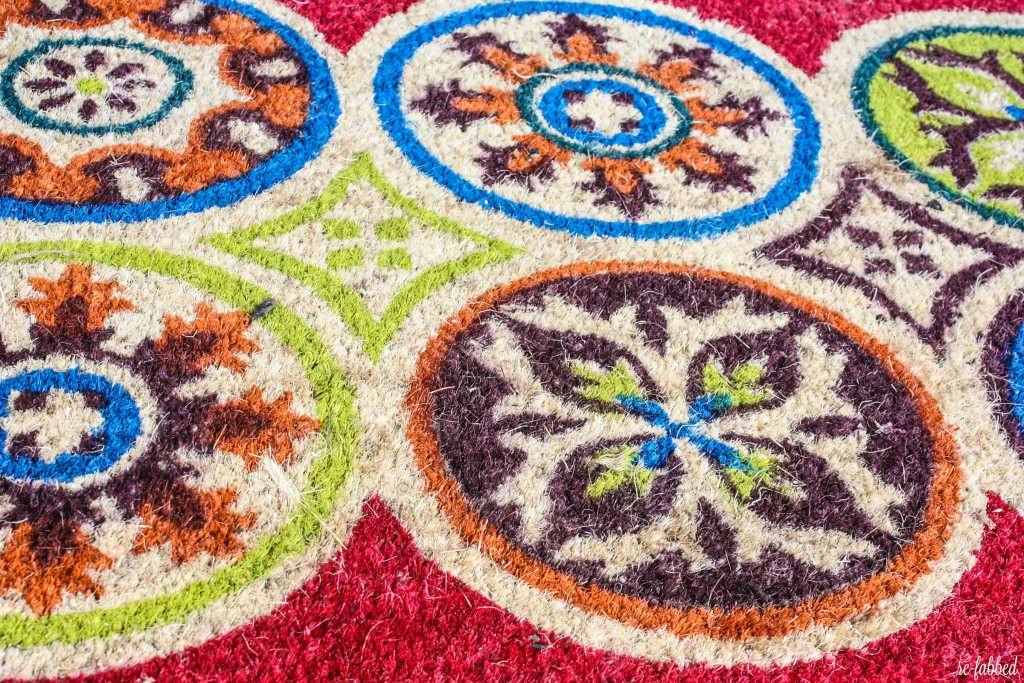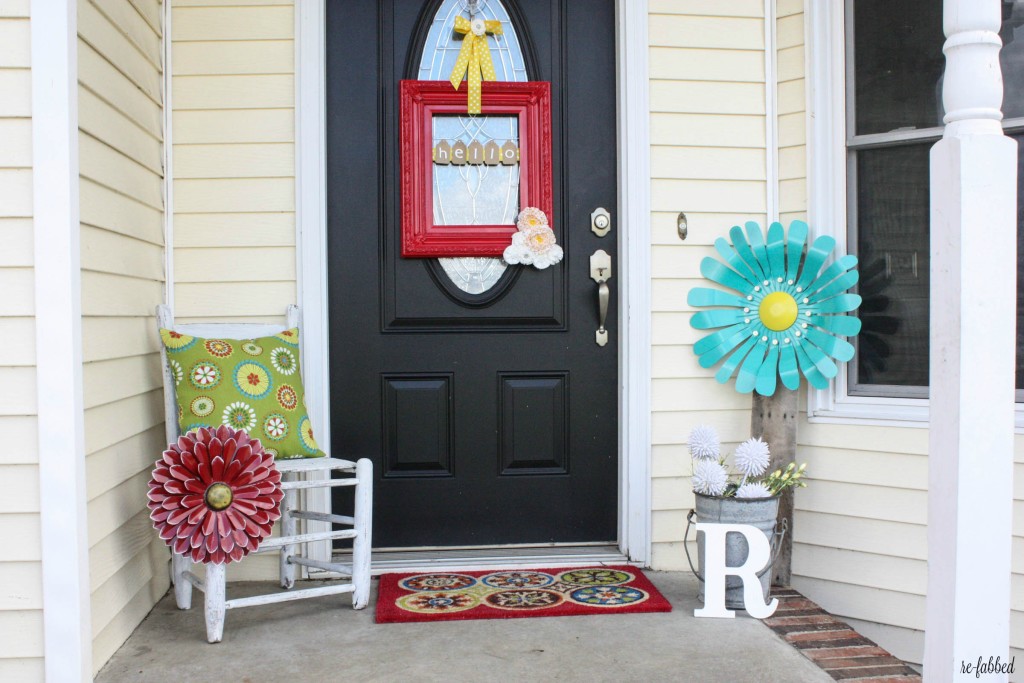 Well, there it is! My Spring Porch 🙂 It isn't much, but isn't it cheery and fun?! No matter what space you have to work with, you can do so much with just a little creativity! Have you done any decorating on your porch areas this year? If so, tell me about it! I would love to see a picture of yours!
Linking up at: I Heart Naptime