Y'all know that I had TWO trees in my living room this year. Yes, even though I am in a small single wide mobile home, I managed to fit TWO trees in my living room!
Well, I keep getting asked, "When will you show us the other one?!?!" You know, since I showed the FIRST ONE HERE!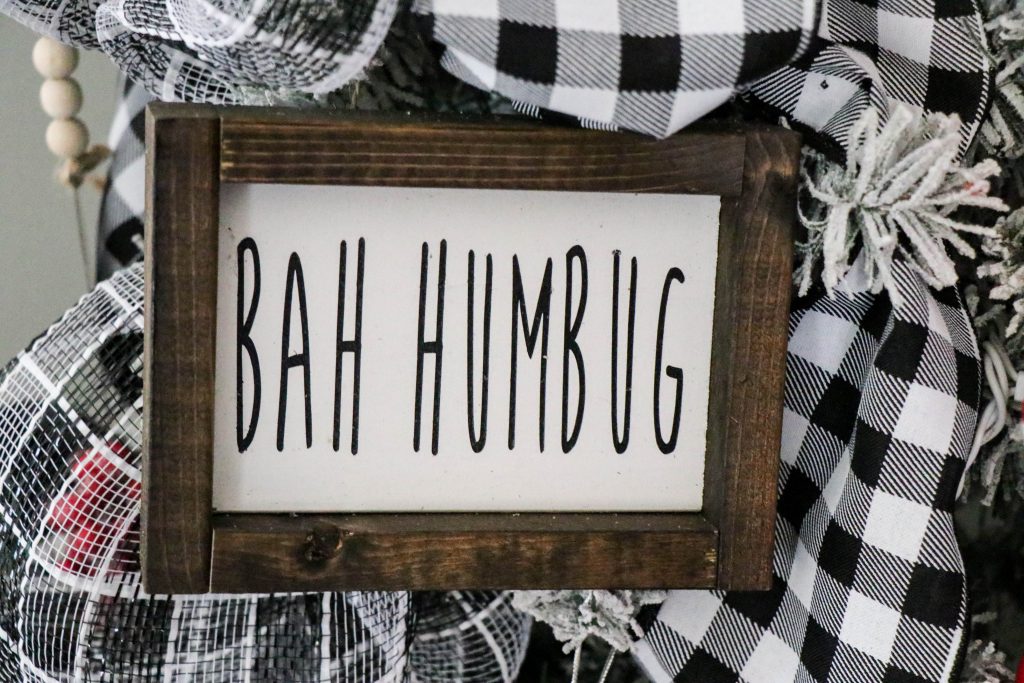 There are reasons for me holding out on you.
So, let me be honest. This is real life. Real talk.
My lights quit working. And guess what…I am NOT fixing them. I have too much going on with this tree, and I am not about to re-do it! LOL
Part of the bottom leg fell off, and I can't fix it…so it is kinda like the leaning tower of Pisa… It leans constantly no matter what I do. I have it rigged up for these pics, but you can still see the lean!
I just simply haven't been able to make that "area" around the tree look the way I wanted.
So, there ya have it. Real life. NOT blog worthy, but real life.
But here it is. Here are a few shots! I opted for all black and white buffalo plaid on this tree. The truth is, some may be over it, but not me. I love it…and mixed with the red- ahhhh….my heart just heats a little extra.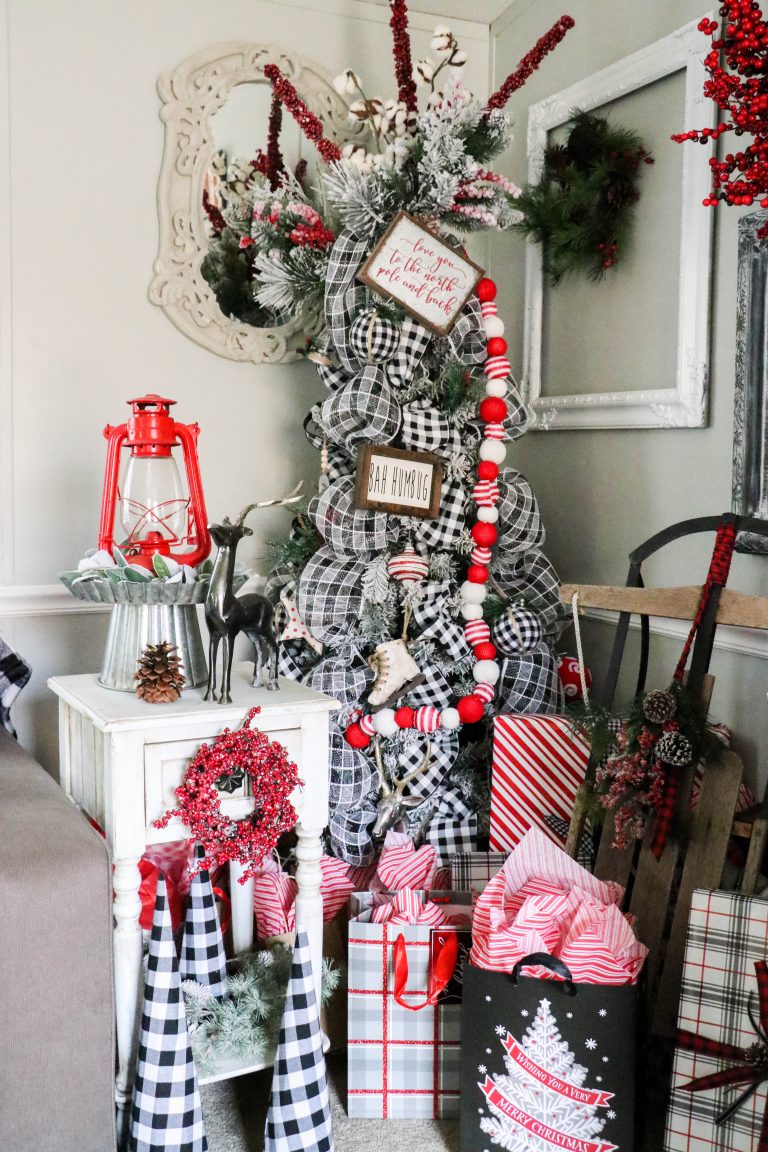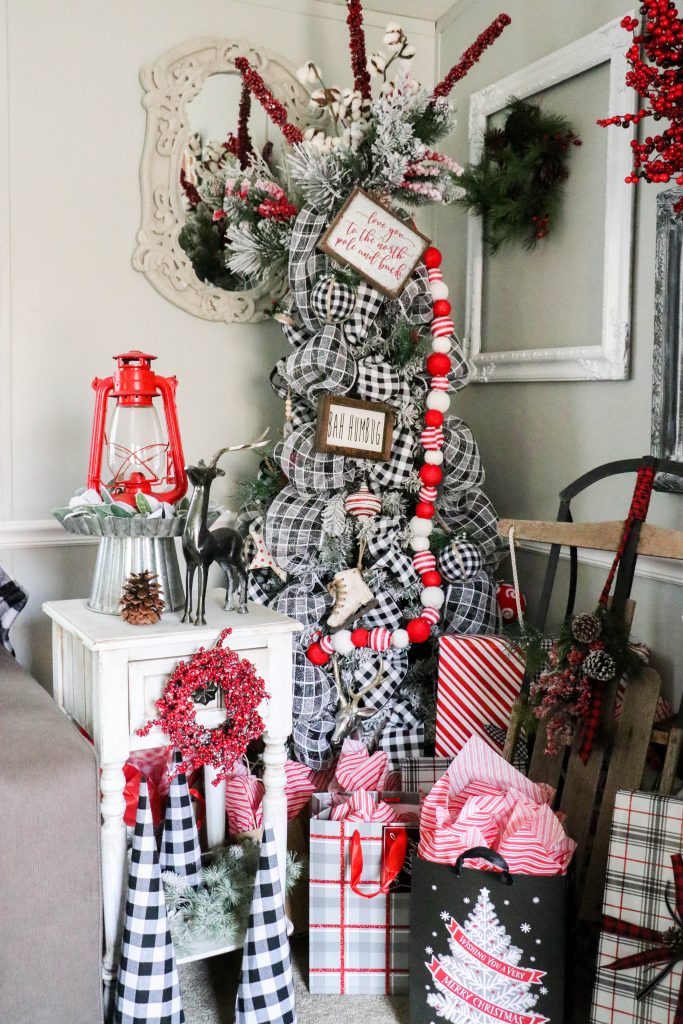 The buffalo plaid trees on the floor are from Hobby Lobby!
And do you know something else funny? The reindeer only has ONE antler…because he fell. I swear this area is a HOT mess.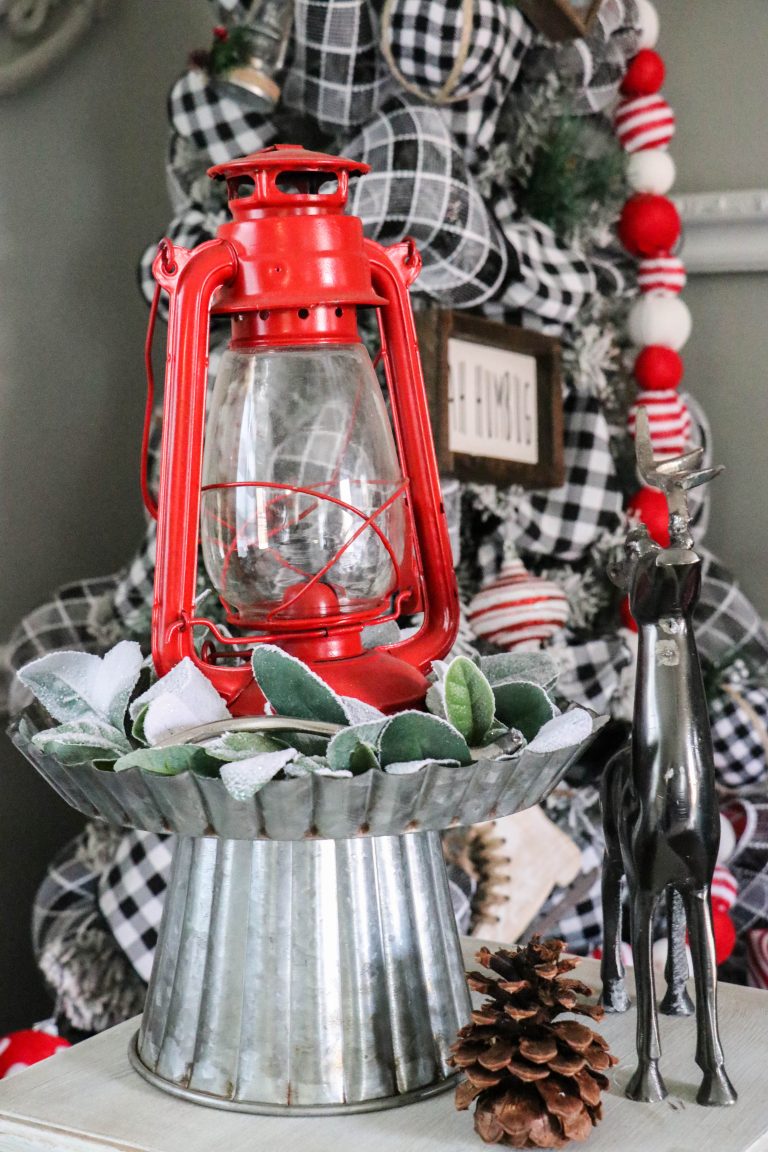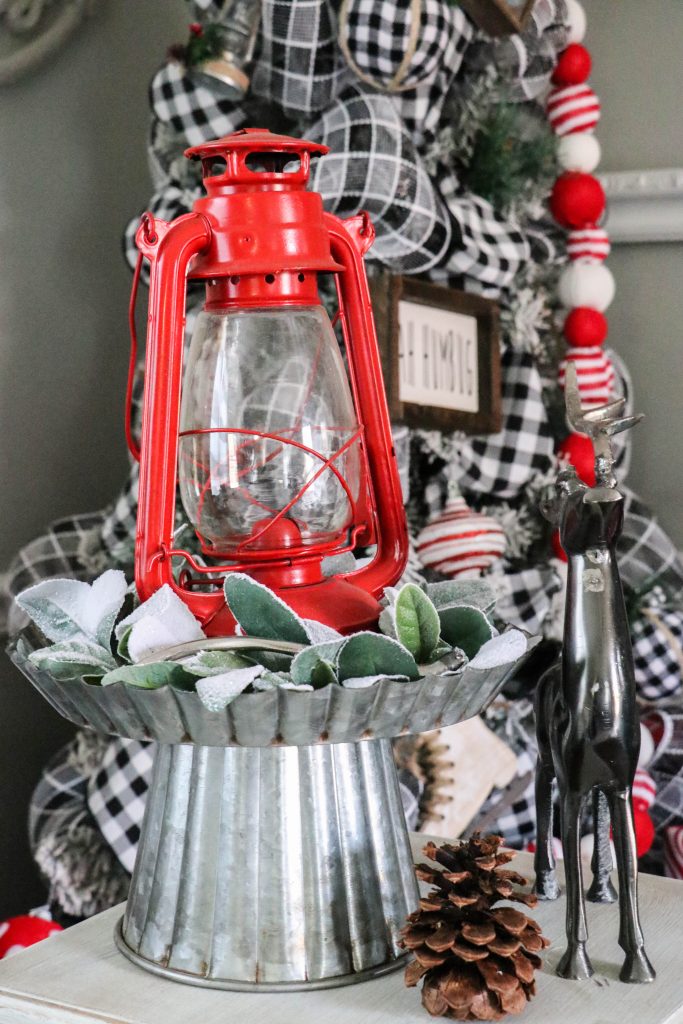 The sign is from Big Lots, and I am tellin' you…they KILLED IT with their Christmas decor this year!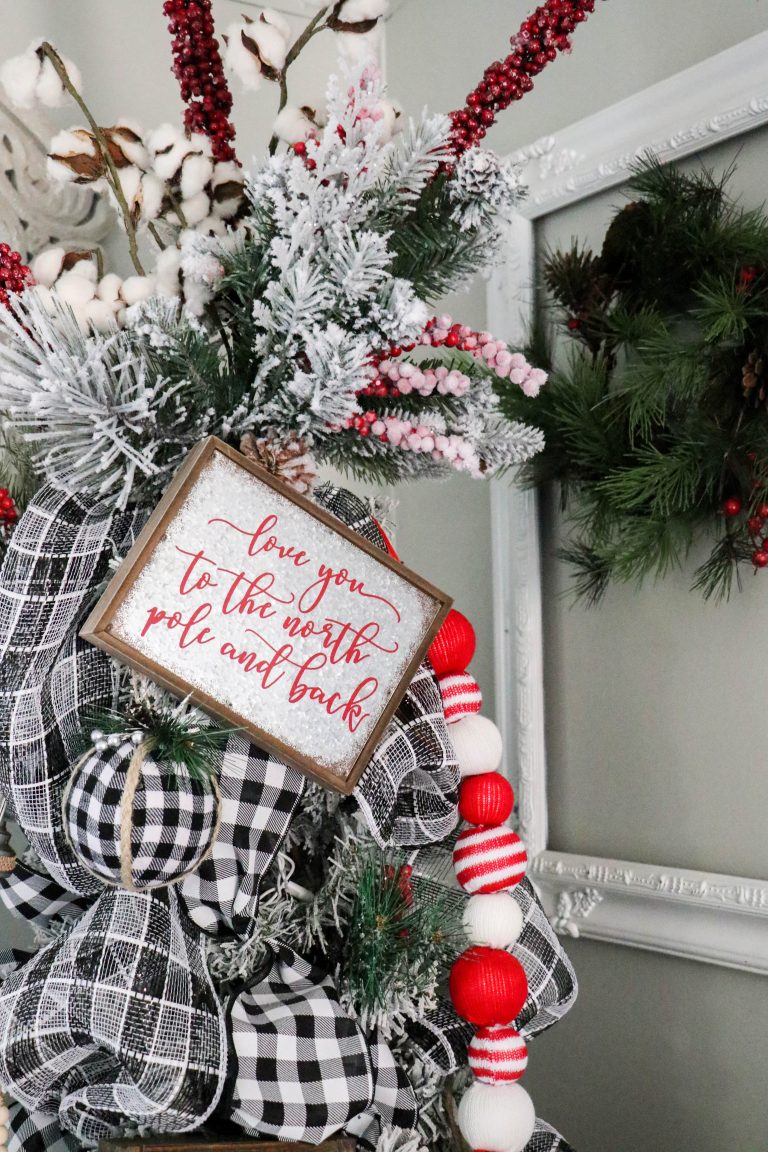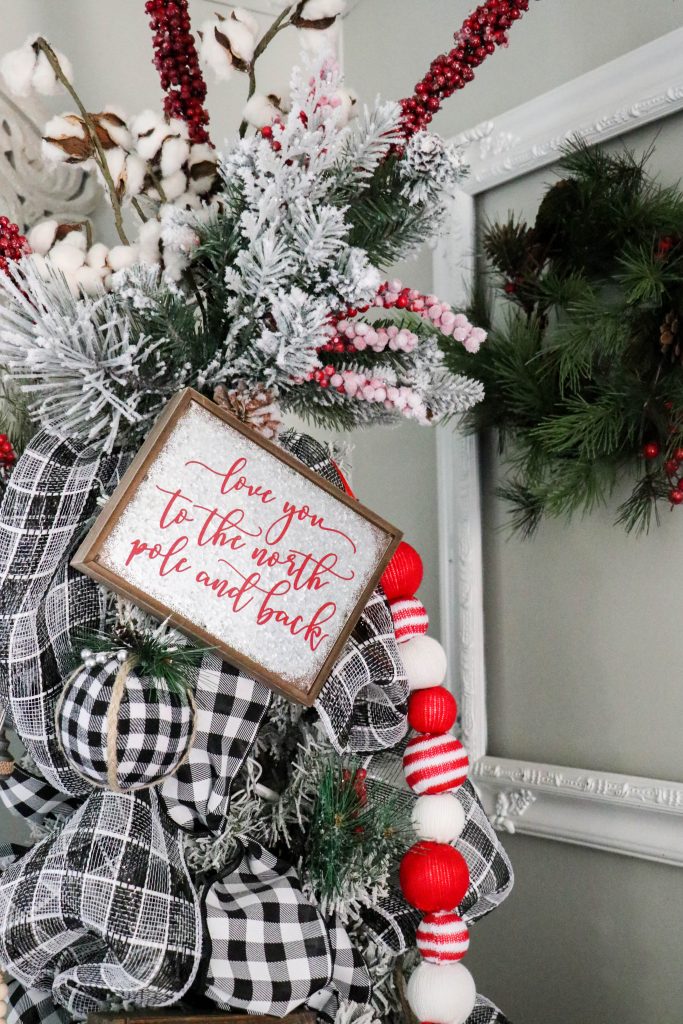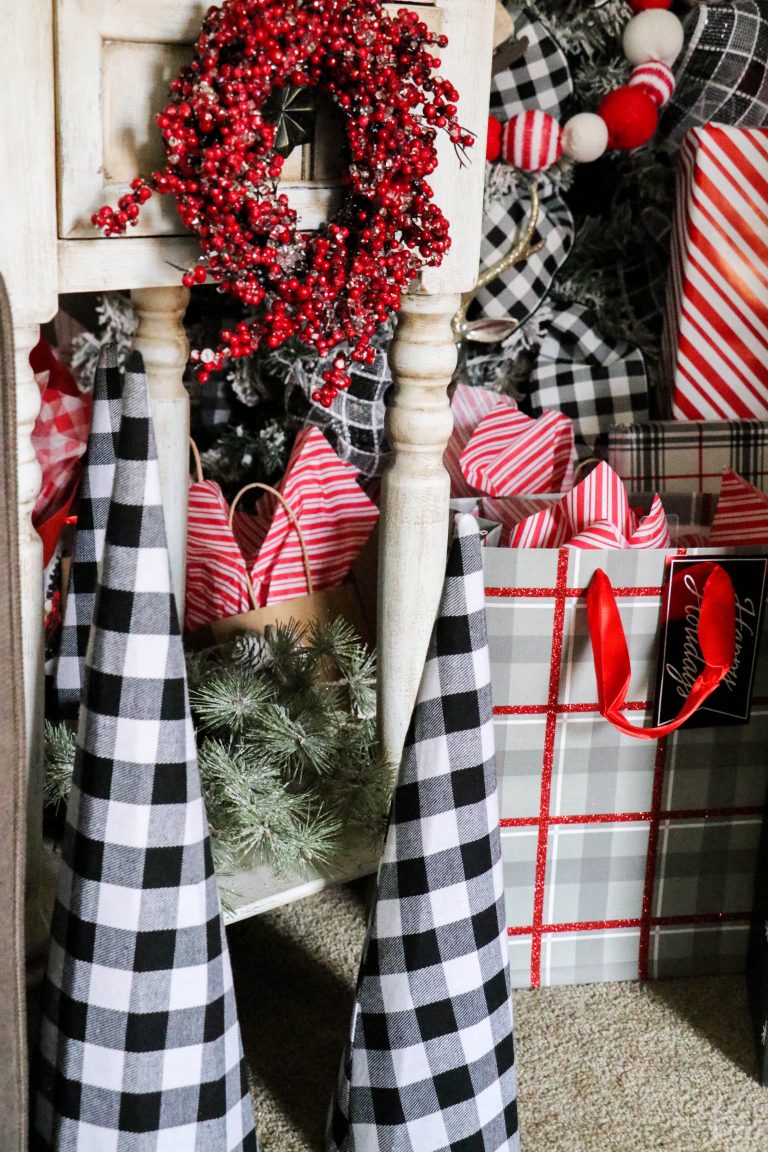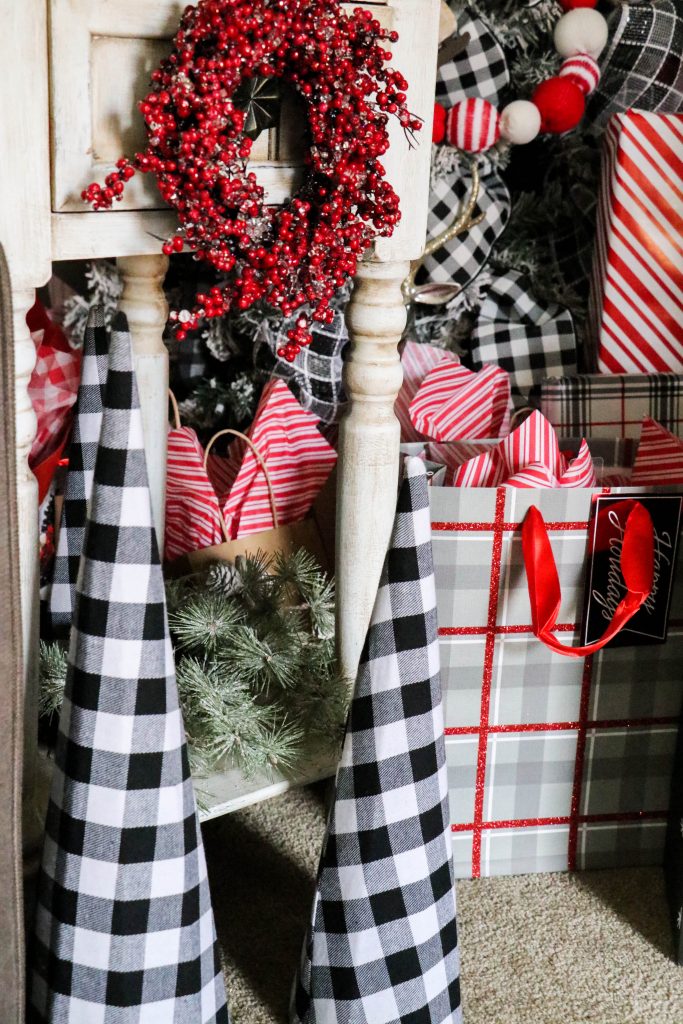 I got the buffalo plaid ribbon and deco mesh from Craft Outlet online! I couldn't find this kind in any of my local stores this year.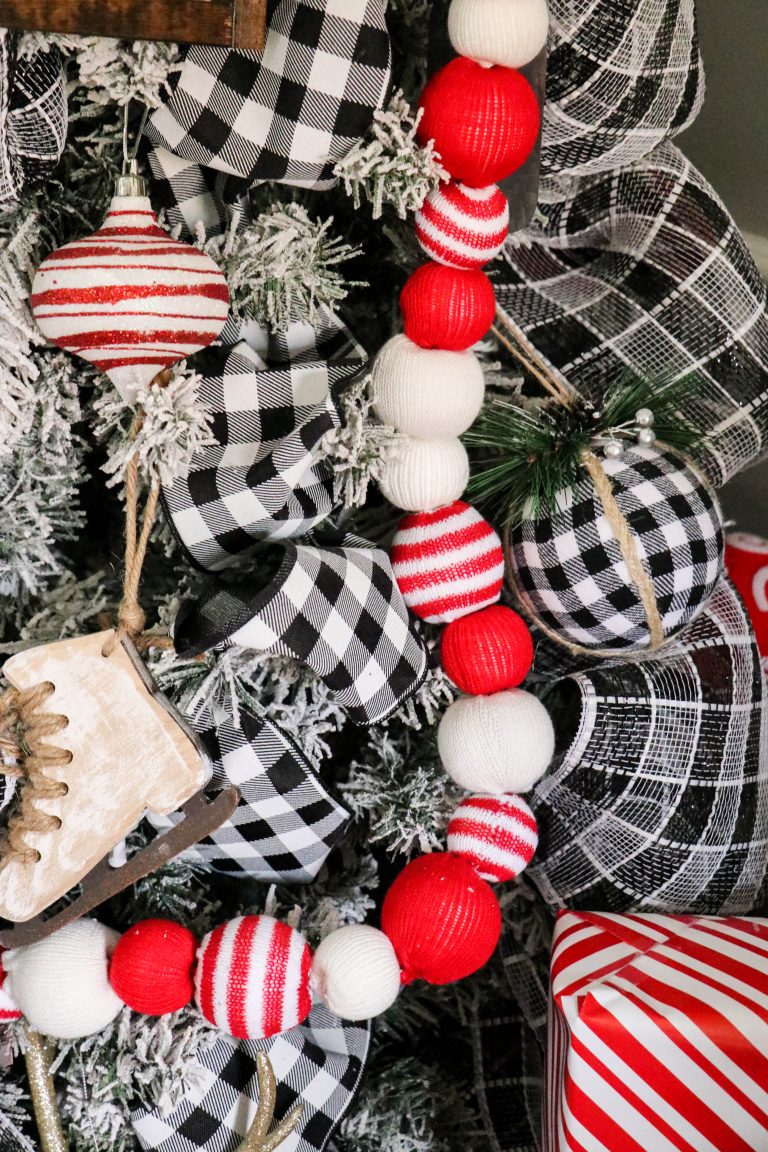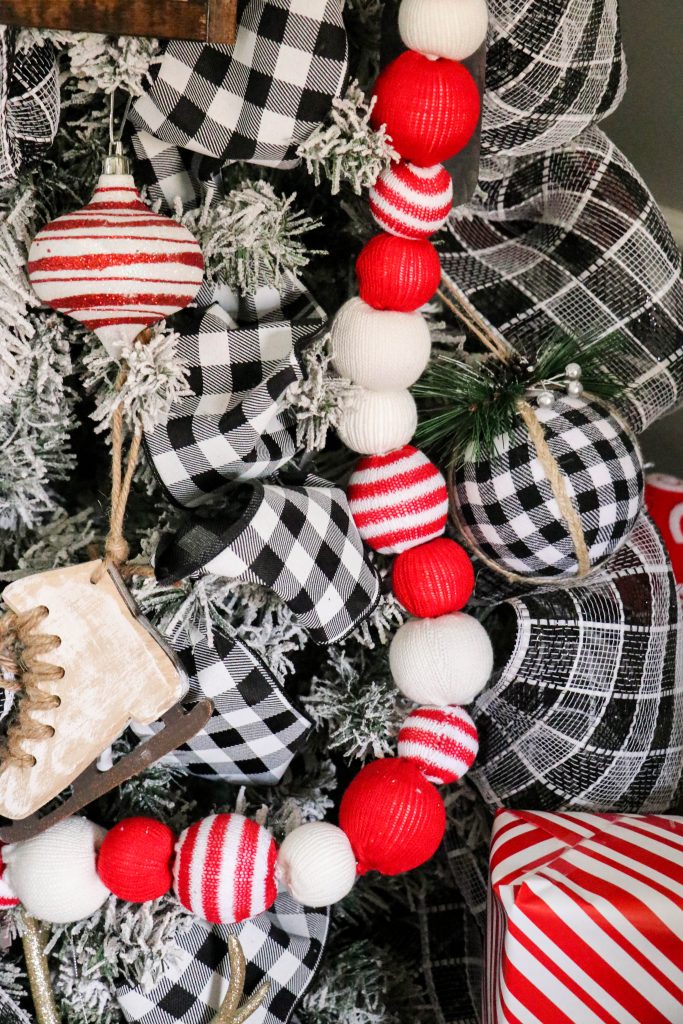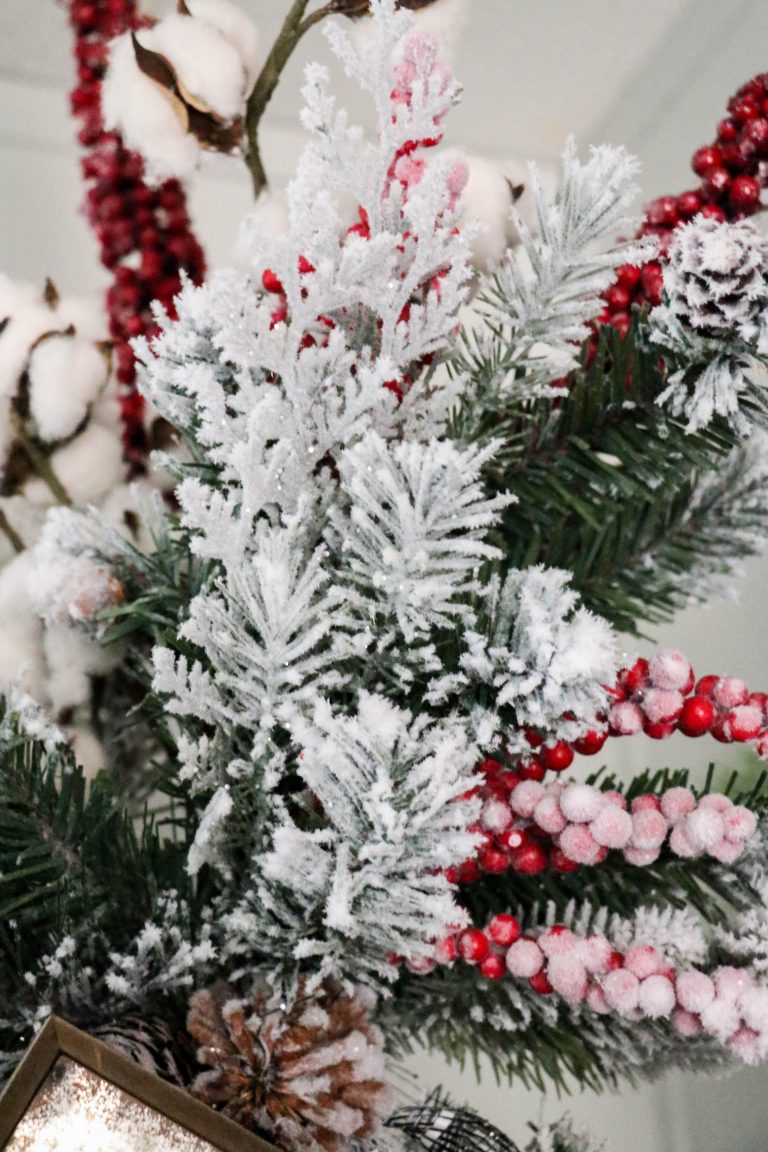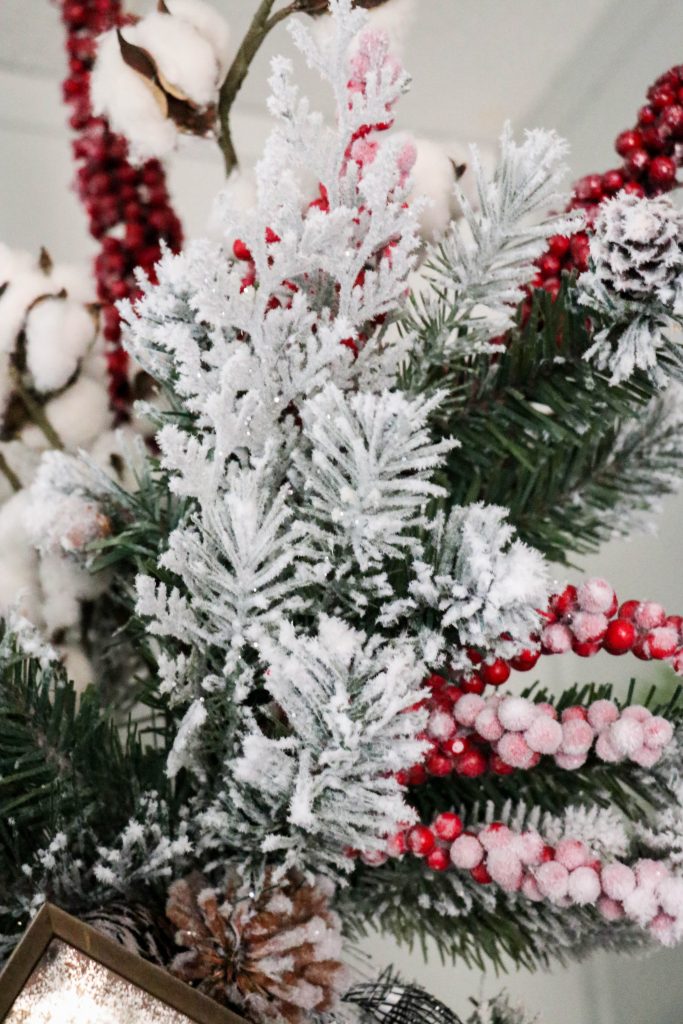 And of course I used the same ribbon method that I discuss in this post right here!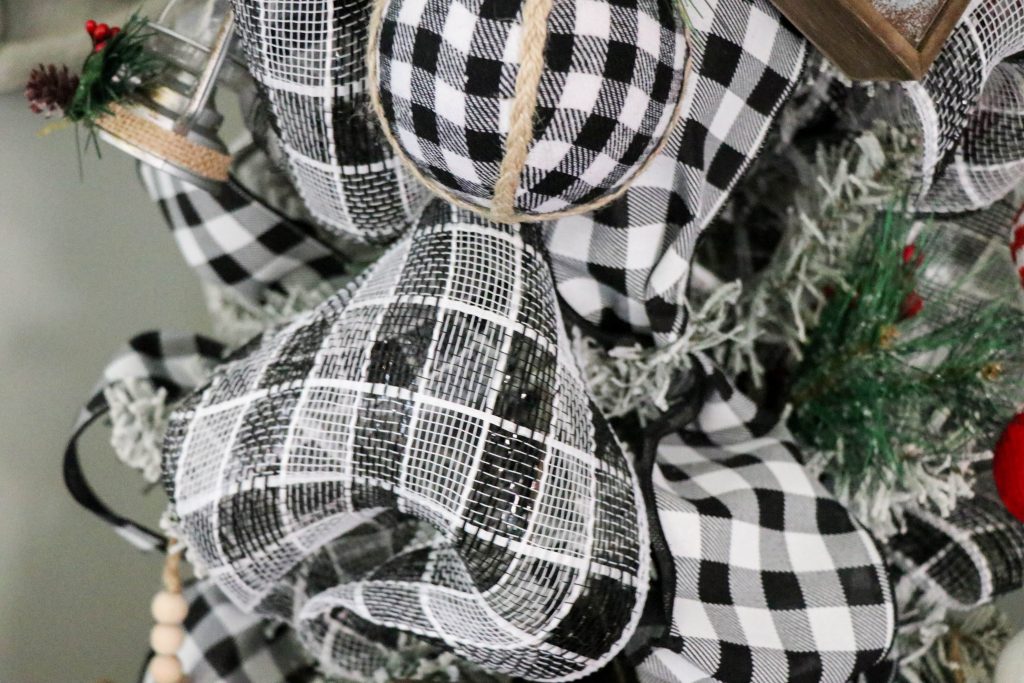 So there ya have it. A pretty, non lit, leaning hot mess of a buffalo plaid tree! Hope you enjoyed!
Be sure you are following along on Social Media and by EMAIL (the ONLY way you will see ALL of my posts! I mean, what if social media disappeared one day?!?!?! But don't worry- NO SPAM from me!)
Facebook/Instagram/Pinterest/Email