If you are looking for the most perfect, quaint, Christmas filled town that looks like it stepped straight out of a Hallmark movie, then I have you covered today! Frankenmuth, Michigan…a little town nestled in the mitten state, stole my heart in a big way! We only had 1 day to spend here, but we took full advantage, and I am sharing all the details!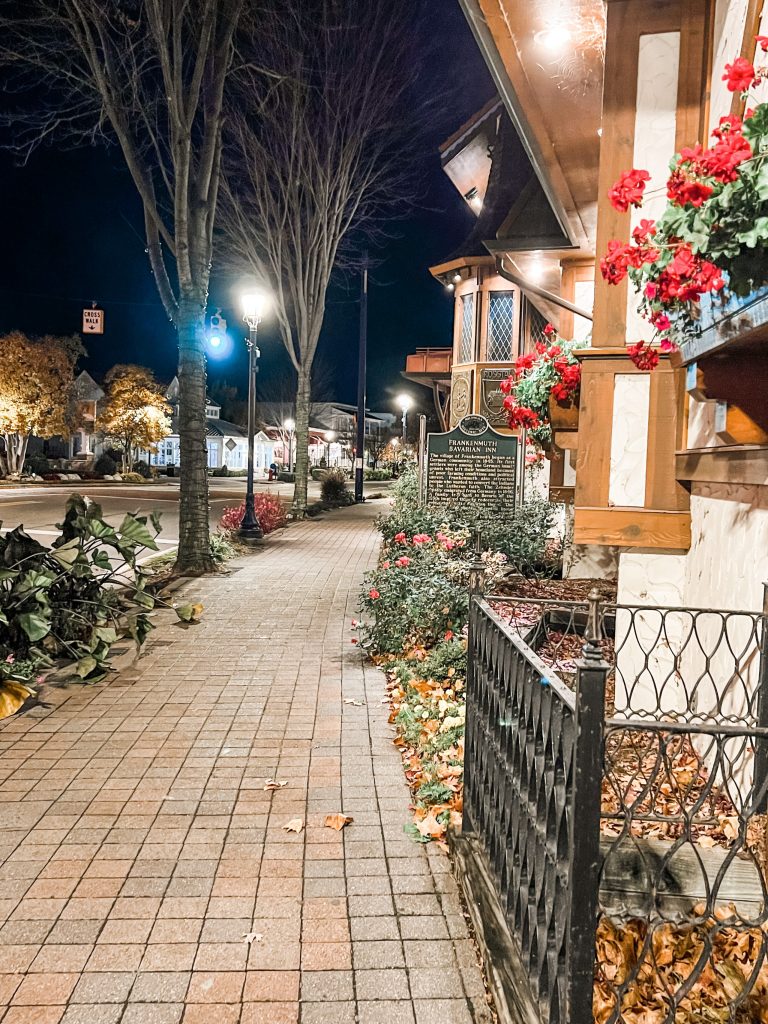 Frankenmuth is a small town known for its Bavarian style architecture and deep German roots, and believe me when I say that at times, you feel like you have stepped right into another country!
Let me walk you through our ONE DAY, which was as full as it could be!
We got to Frankenmuth on Wednesday night, around 8:30 pm…and let me tell you, the town was vacant! It was almost eery, because we were the ONLY people in the town that we saw. I snapped a couple of pictures, of course!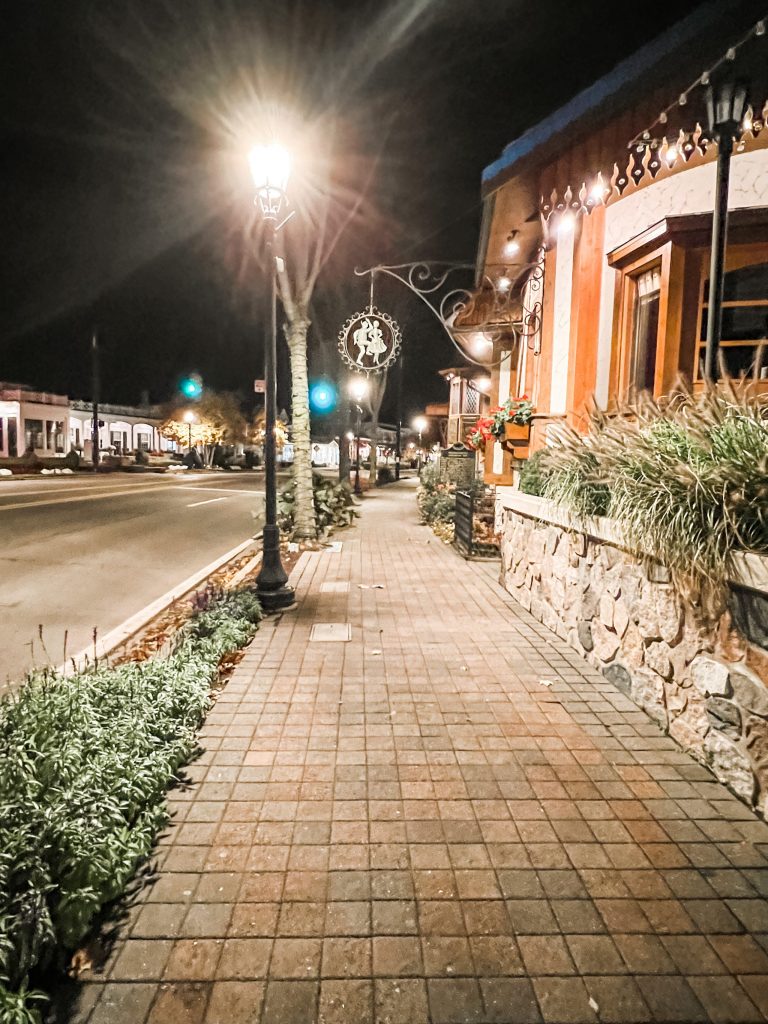 We stayed our one night at the Bavarian Inn, because I loved the look and feel…and I wanted to try to feel the German culture as much as possible. It was a very beautiful place, with modest, clean rooms. There was a water park inside and an arcade, if you have kiddos!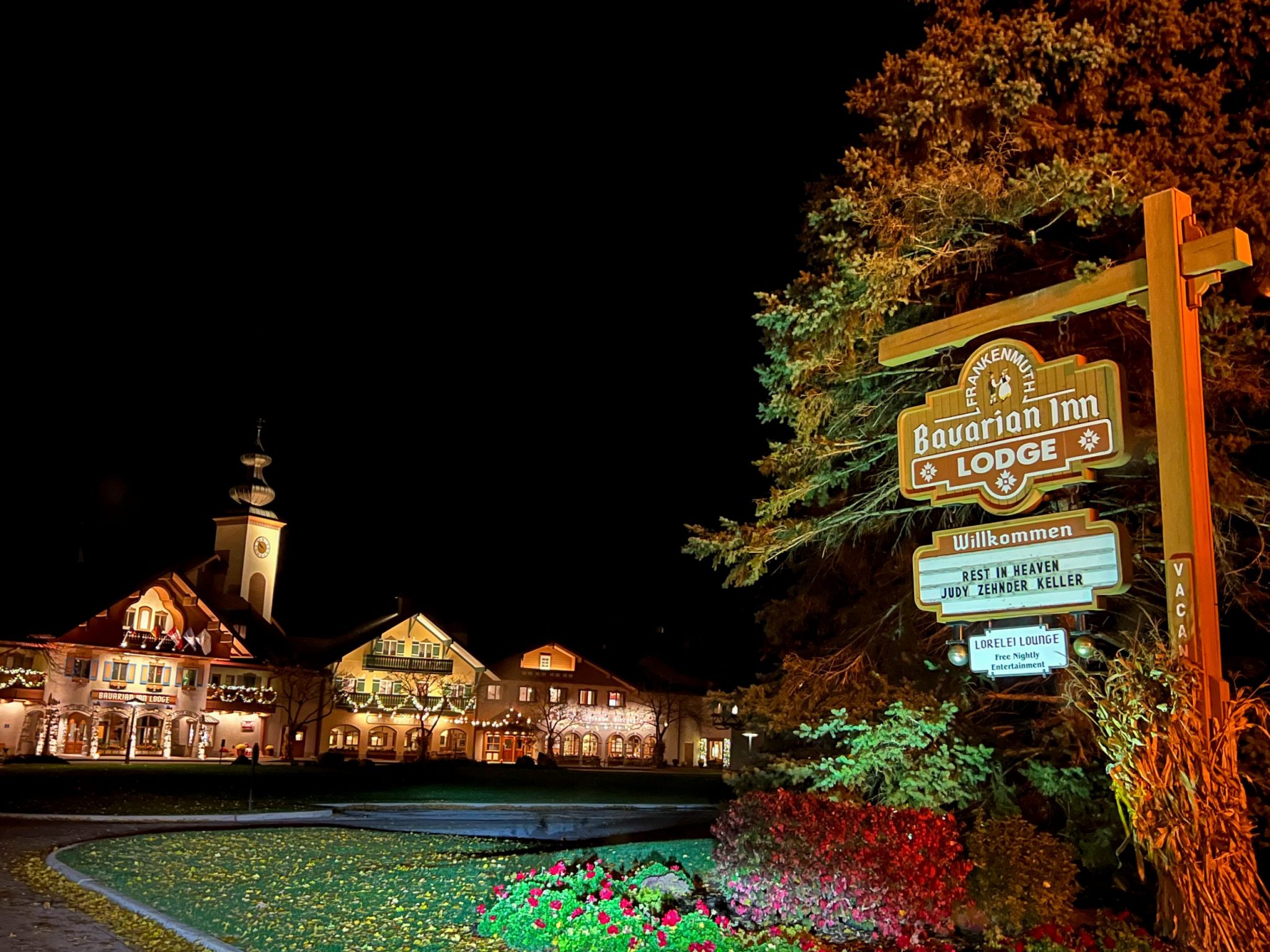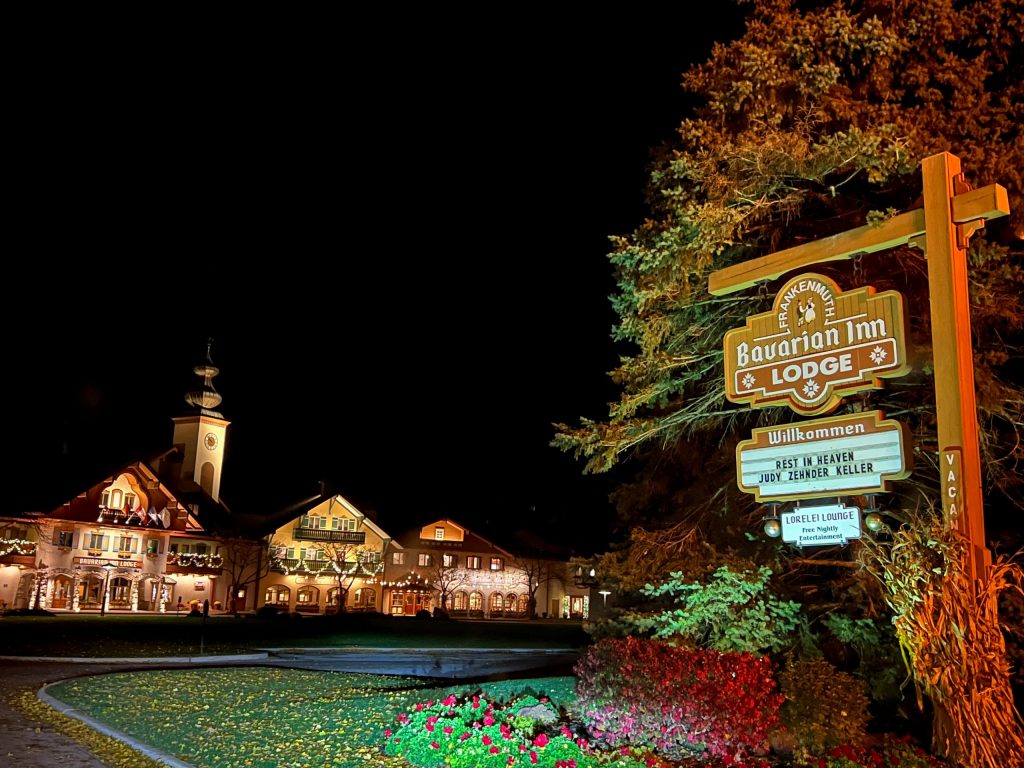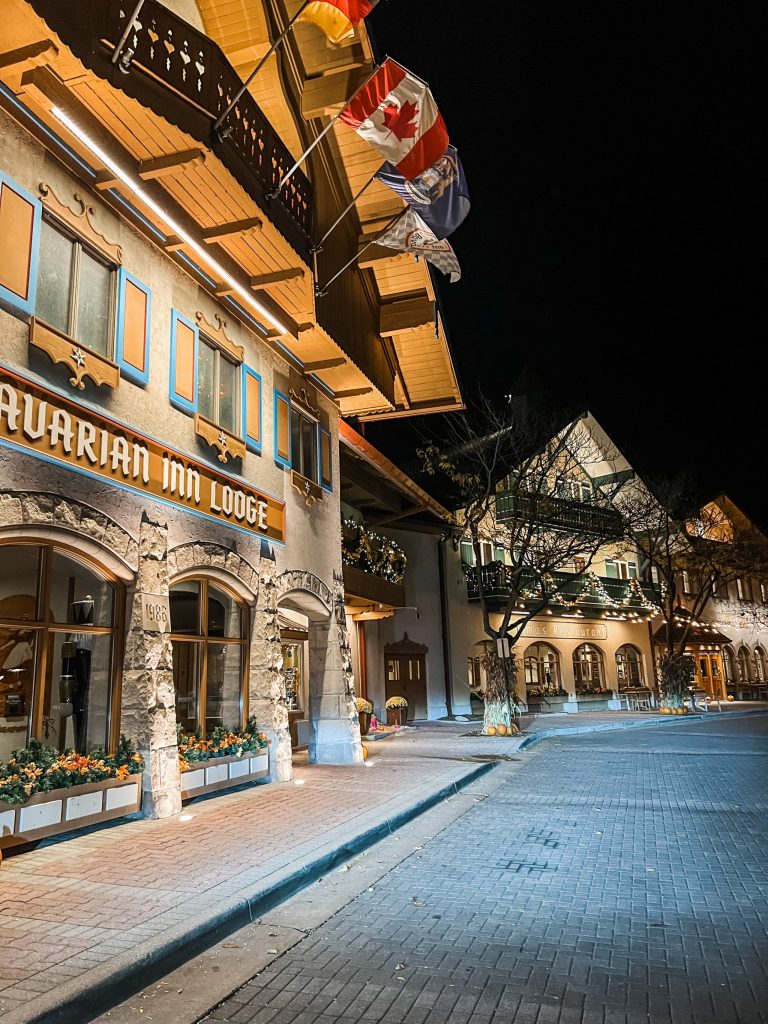 We didn't spend any time here, except to eat at Oma's for breakfast, which was also German inspired and VERY good!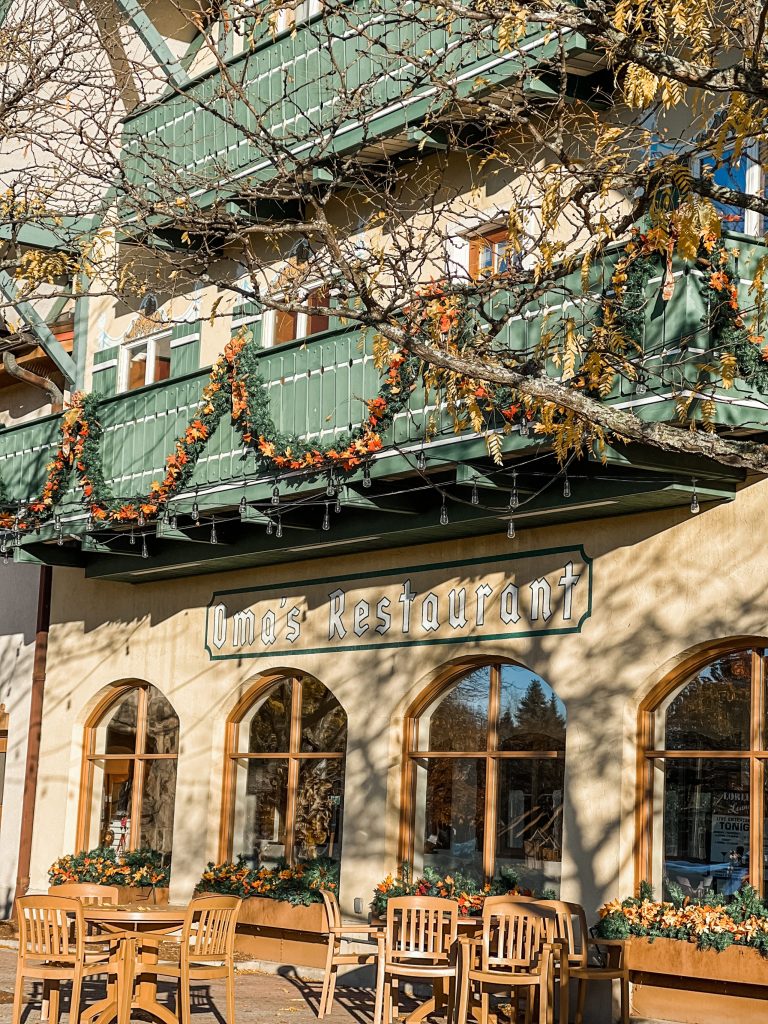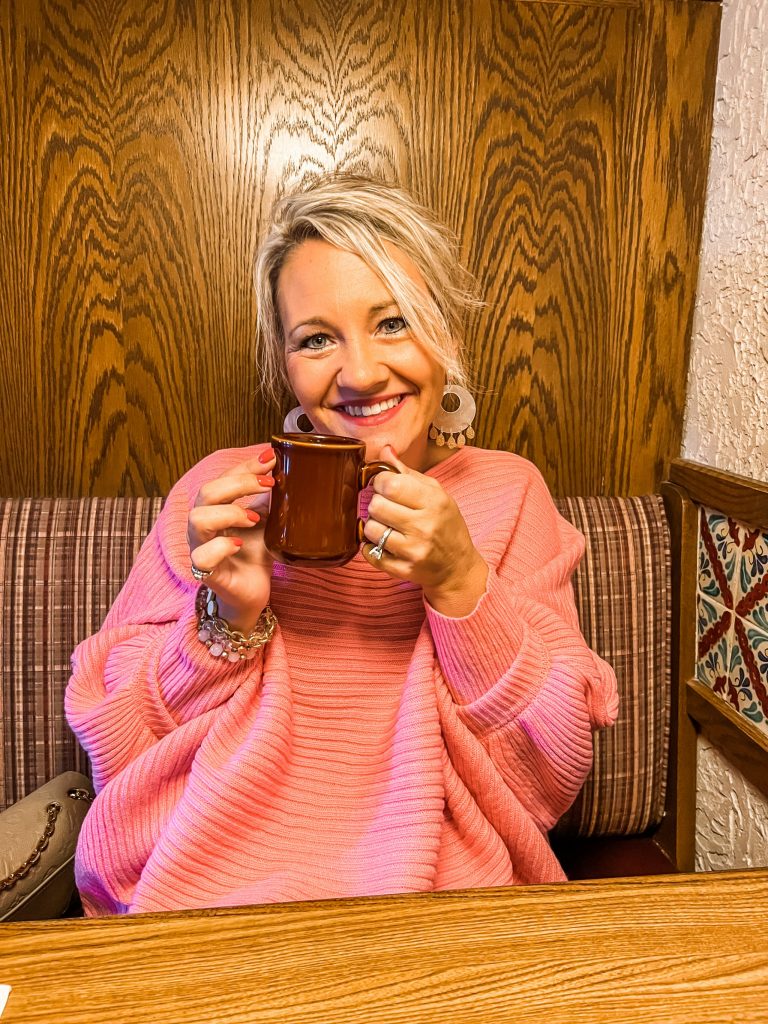 After breakfast, it was time to hit up BRONNER'S! If you are unaware of what Bronners is…it is the world's largest Christmas store. You KNOW I had to go there. That is a given!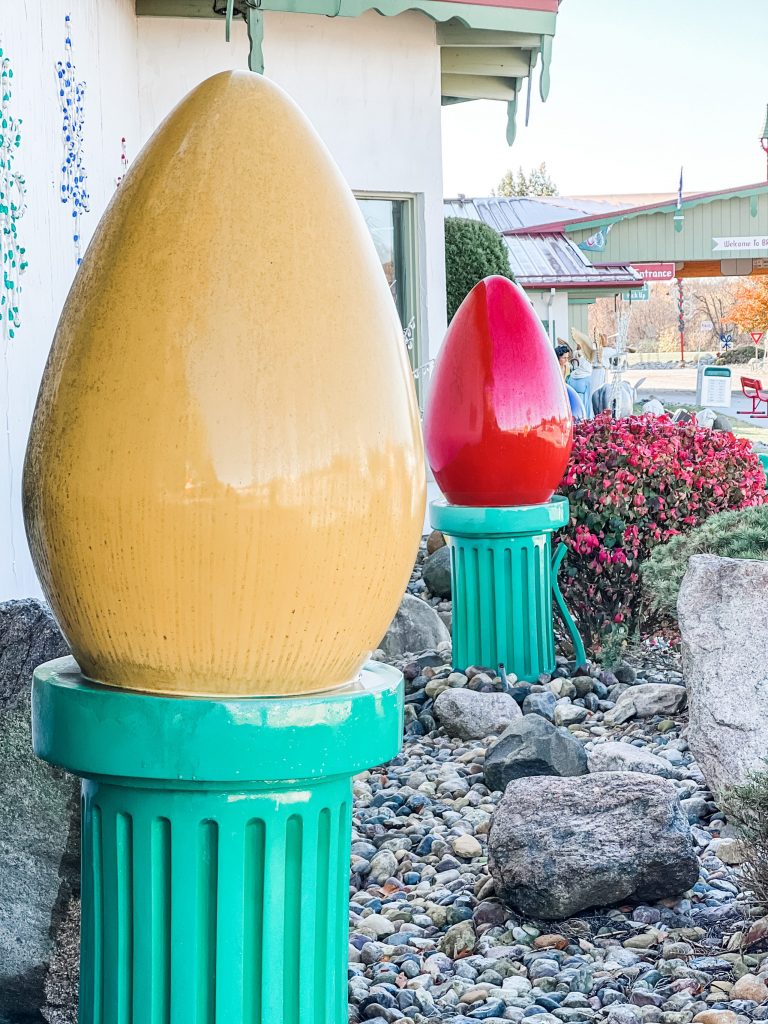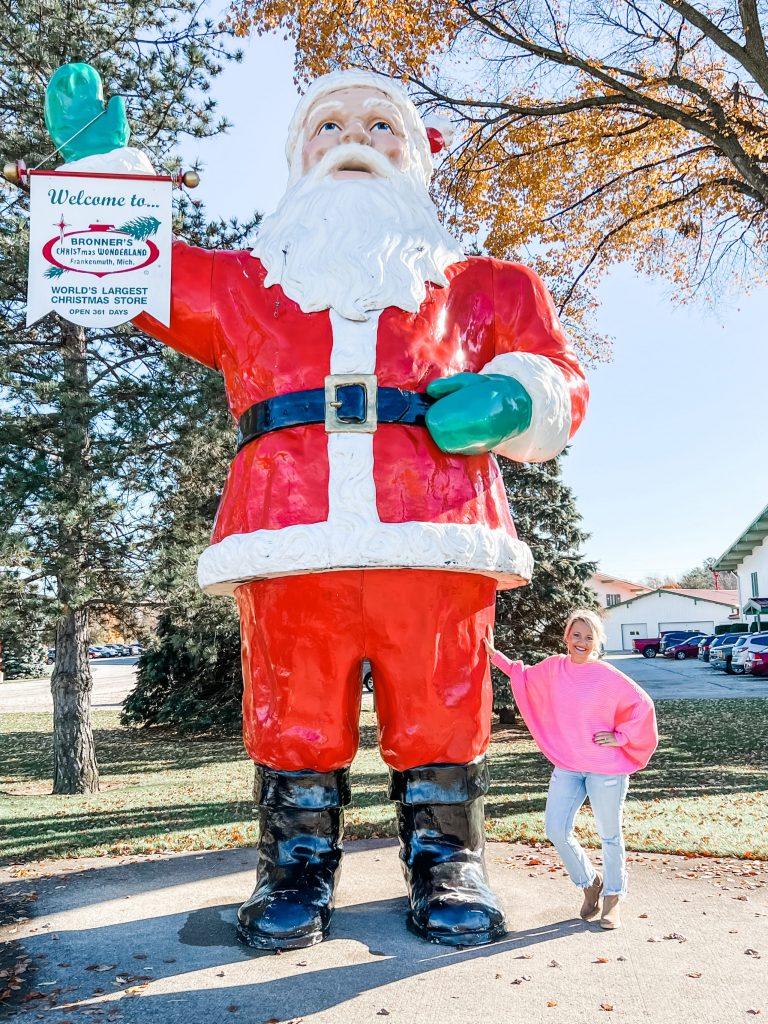 Here are some pics from Bronners! I took a ton, but maybe I will do a totally separate post for that one. This place is HUGE. I loved all of the outside decorations, as it was big and extra and put you in the Christmas spirit immediately! My Christmas lovin' heart was in Heaven.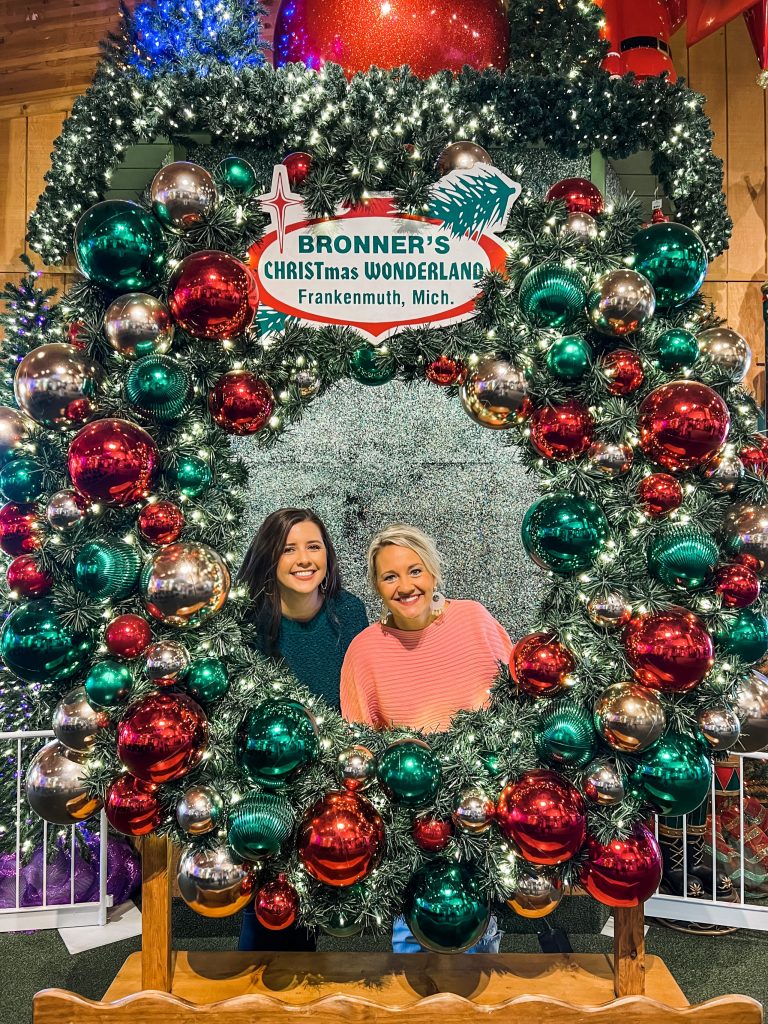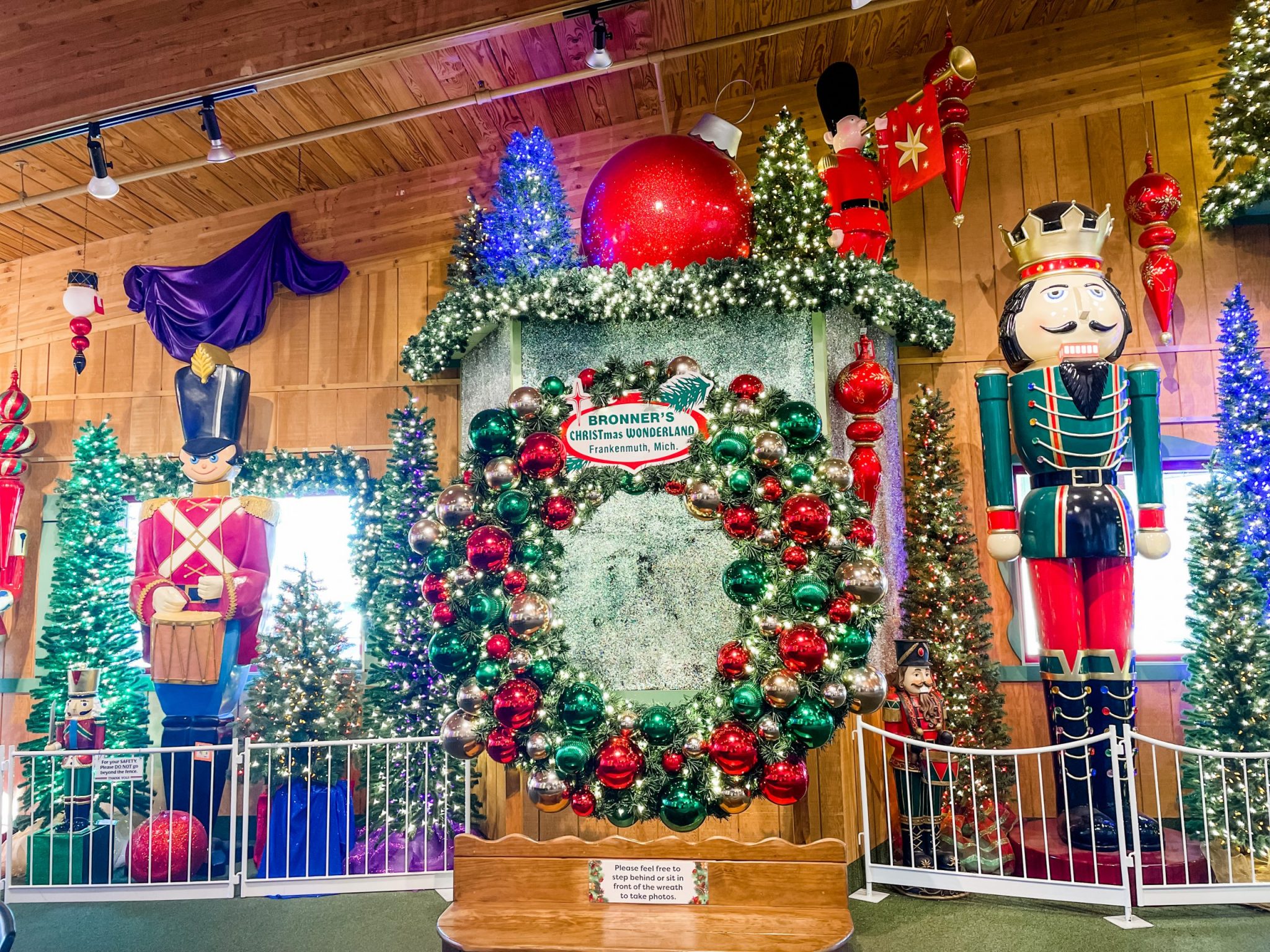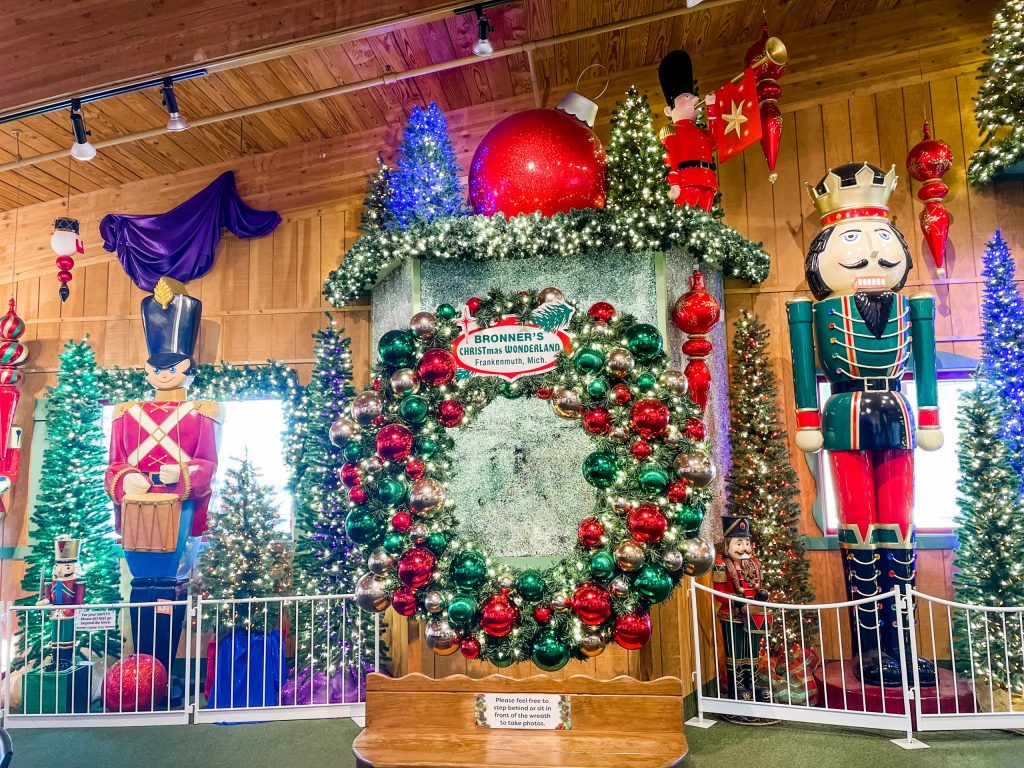 I will say, you will need at least 2-3 hours in this store! If you are an ornament lover, this is YOUR place. There is certainly more than ornaments, but that is the main thing to see here. I have never in a million years seen so many ornaments! They had every theme you could even think of imagining!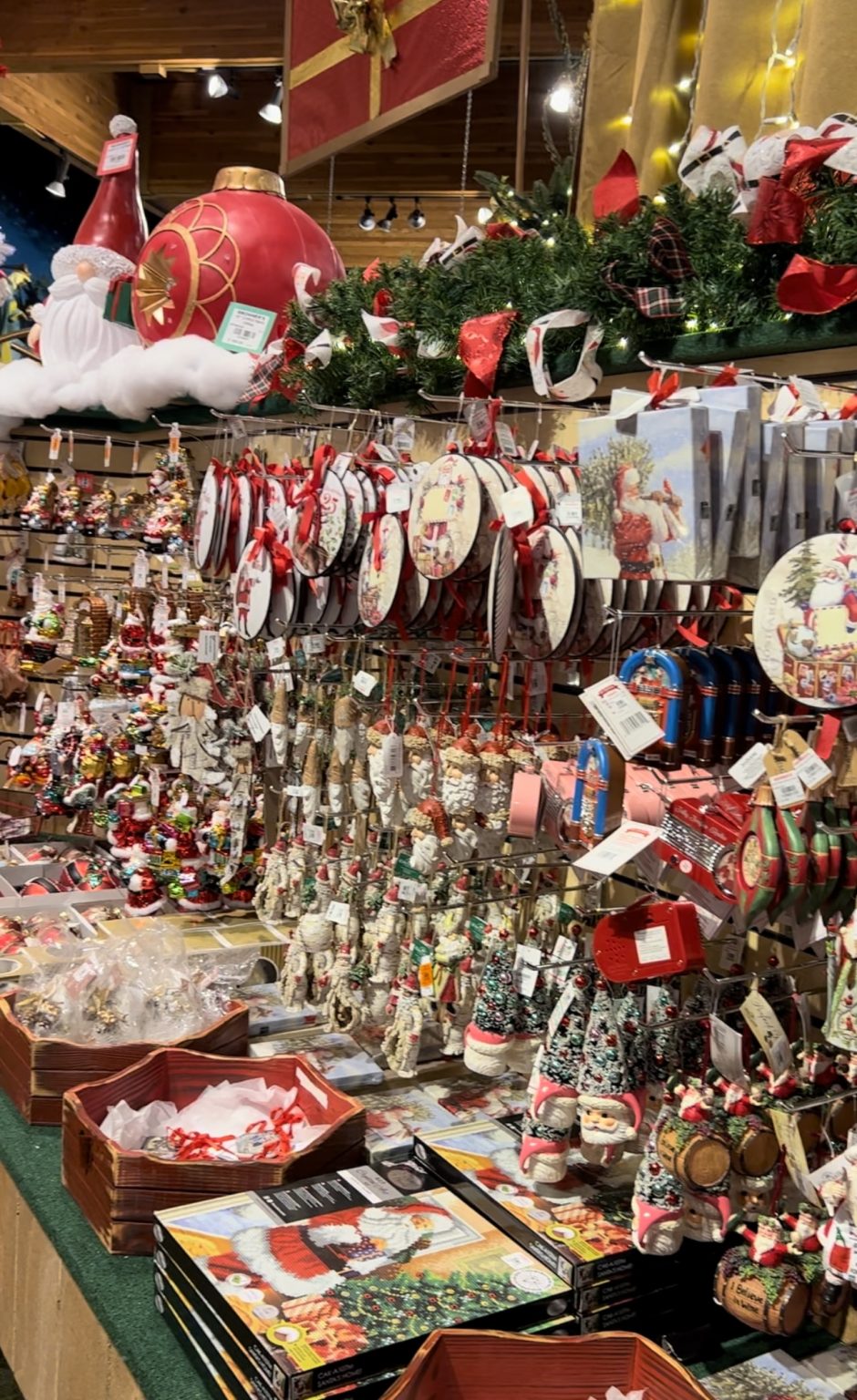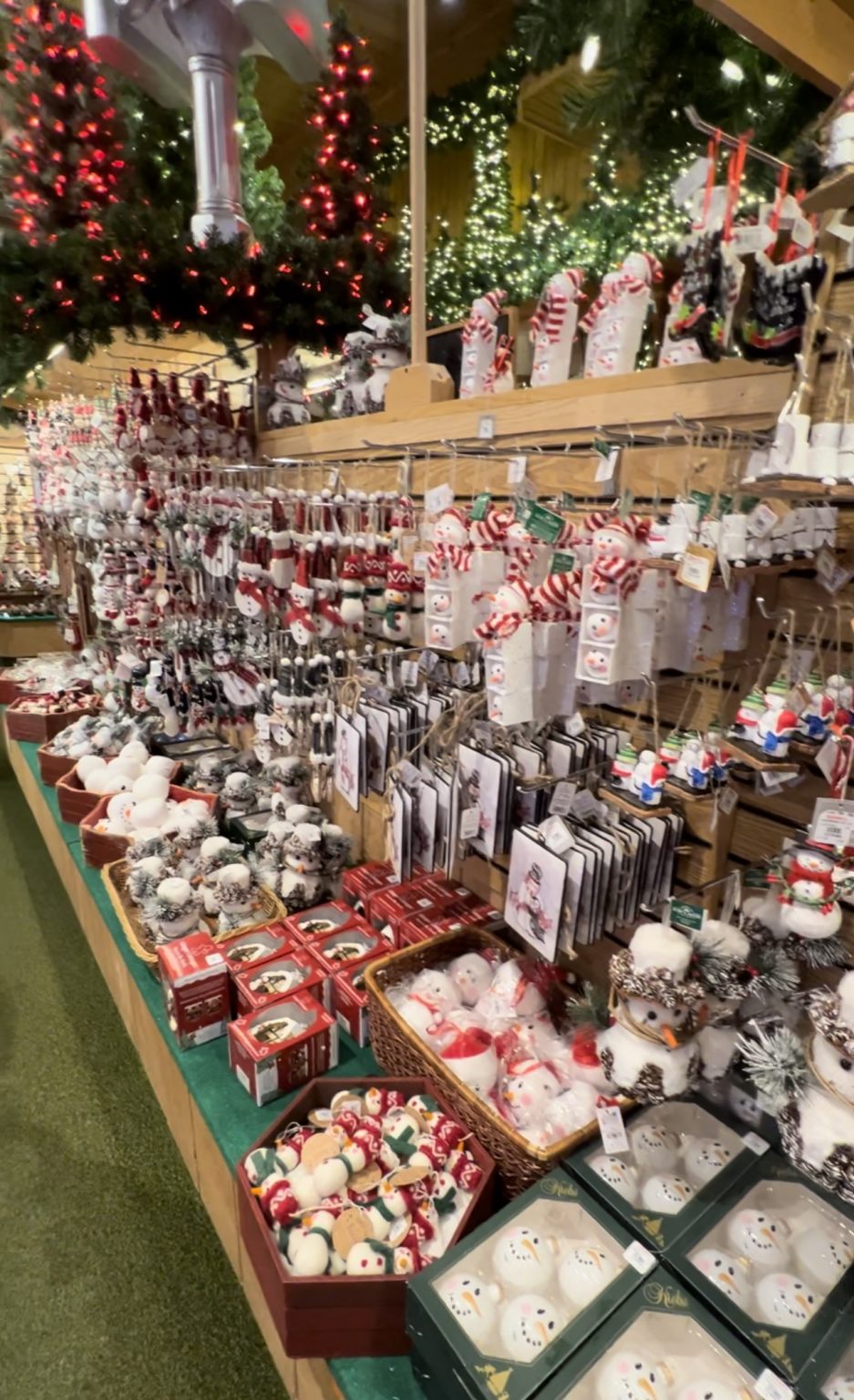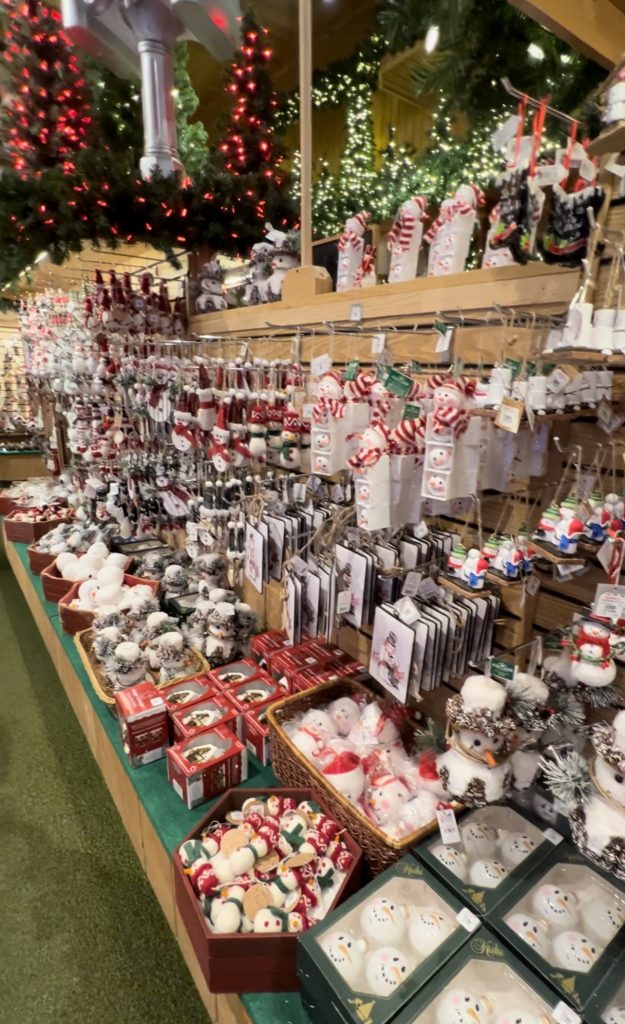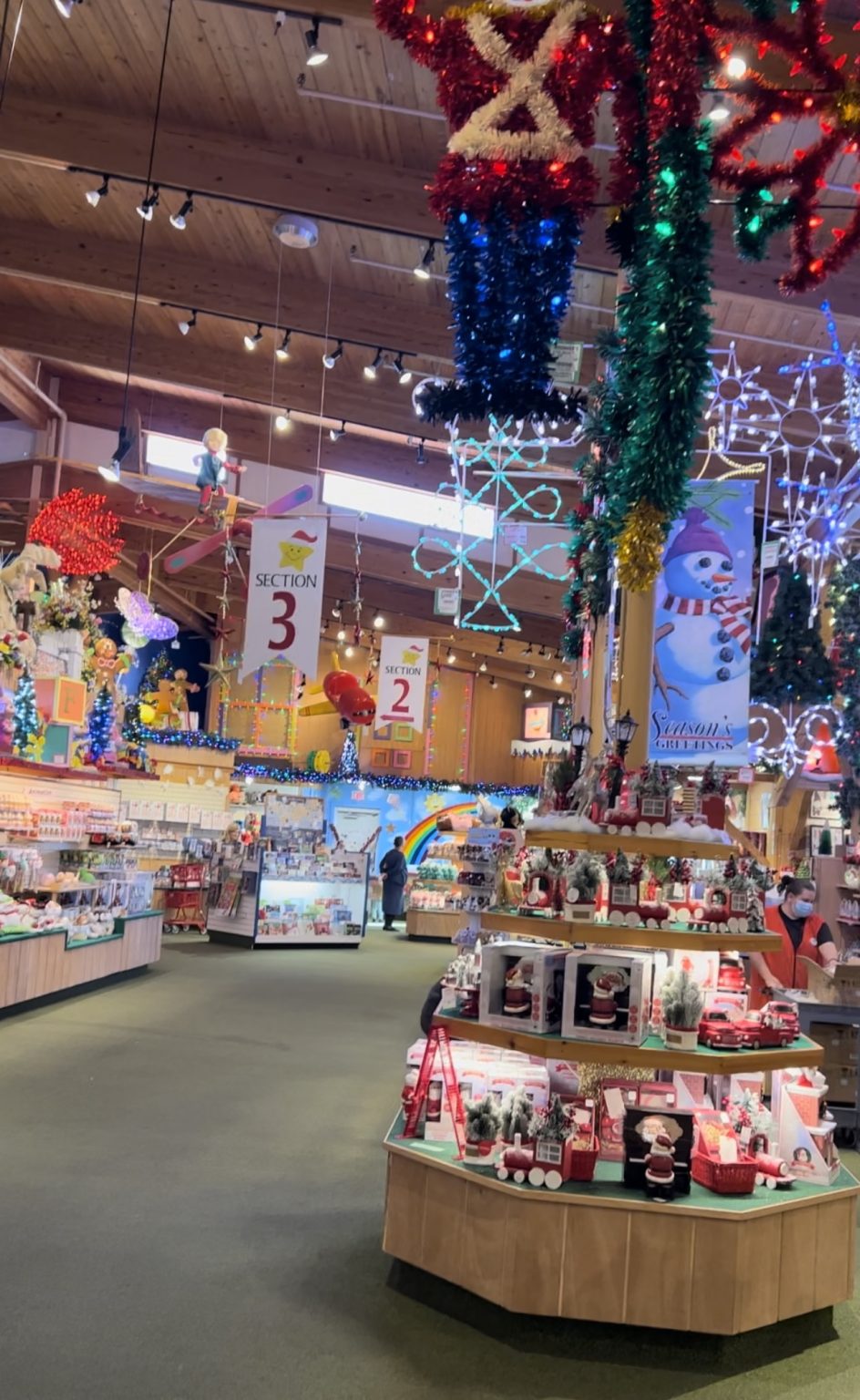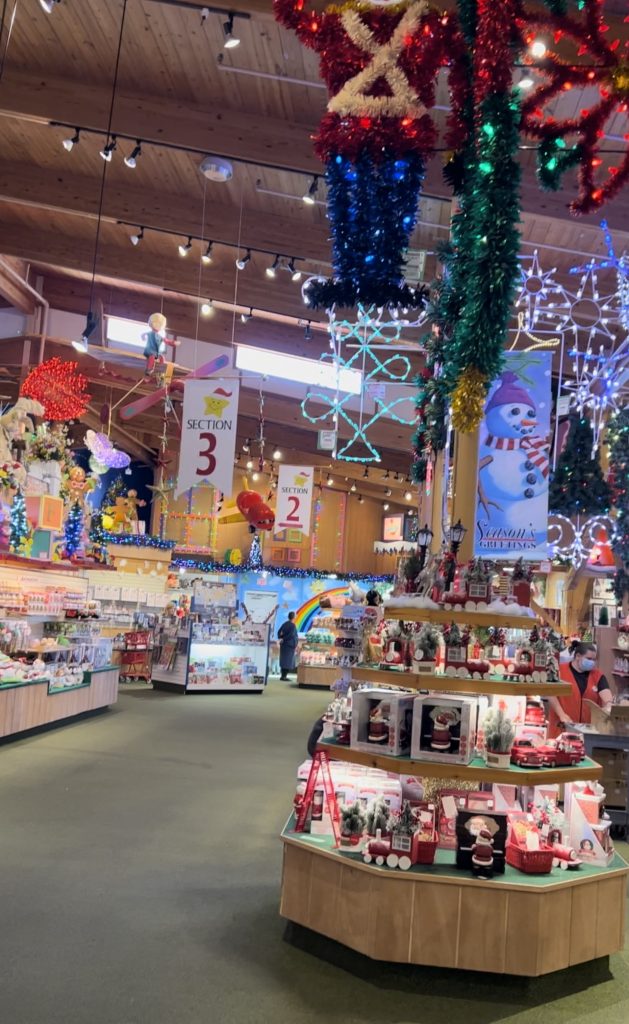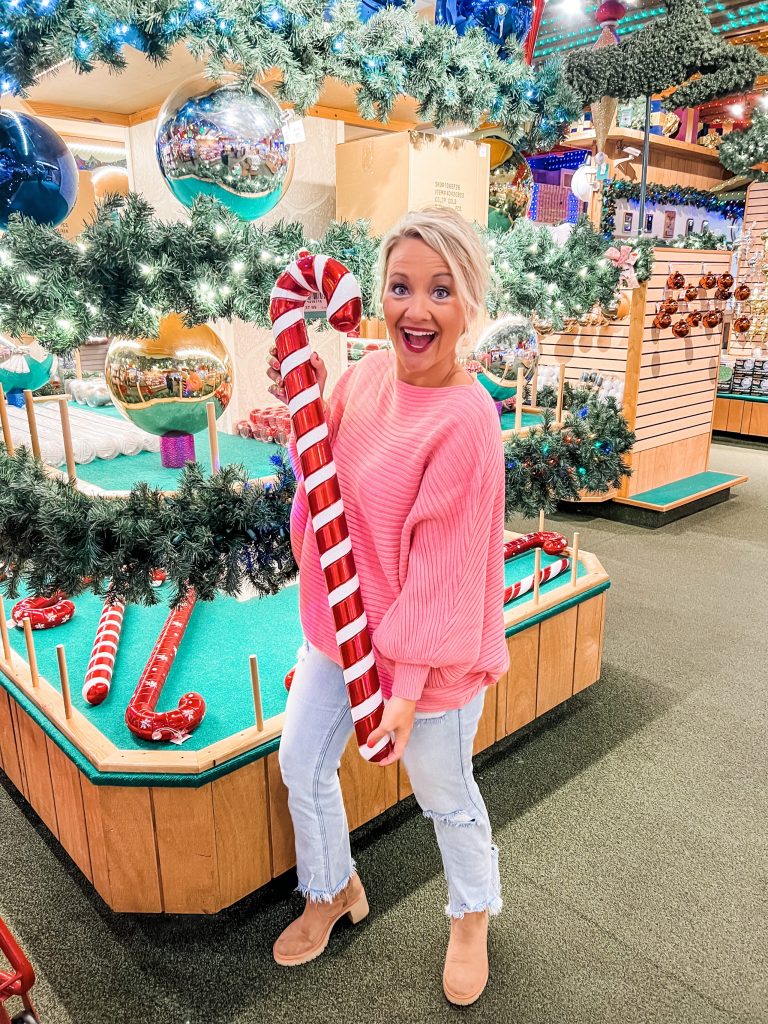 While I loved Bronners, and it was certainly a bucket list item…they didn't have as much of my type of Christmas decor. I figured there would be much more…but I love large and whimsy and lots of picks and fun…and I found this place to be much more traditional, overall. It was still AMAZING, and I still left with far more than I needed!!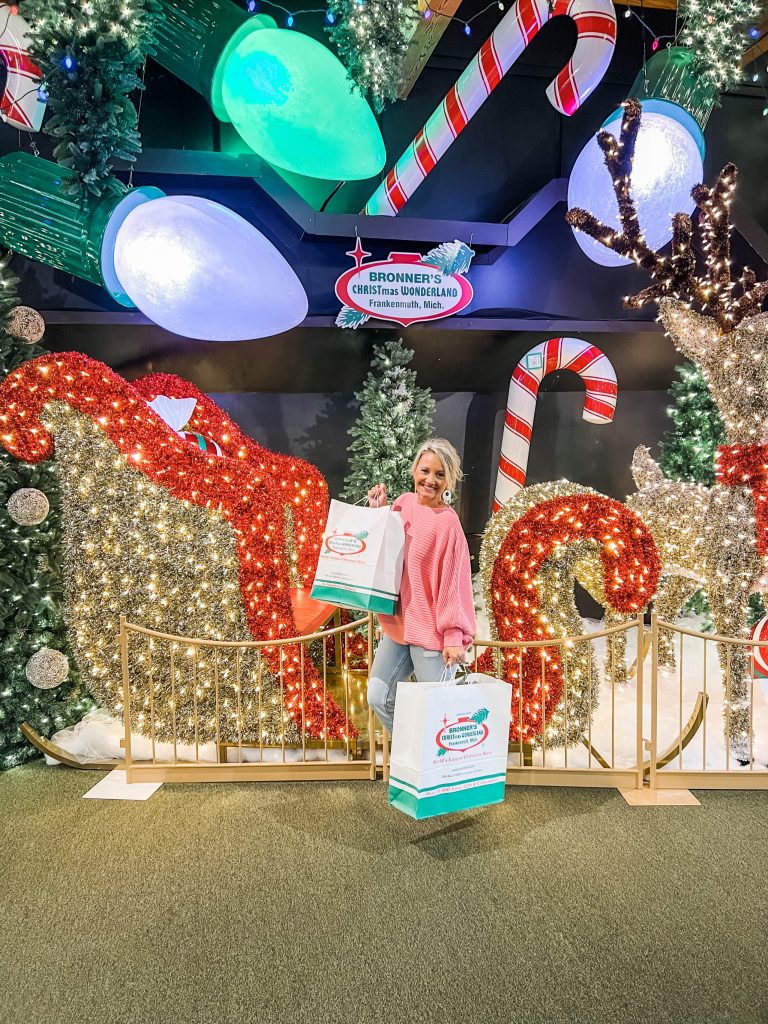 After Bronners, we had reservations at Zehnder's! It is famous for its fried chicken, and when I asked those on my Facebook page for food recommendations, it was the #1 recommendation! I did LOVE it, so I will also highly recommend it! In case I forgot to mention, Frankenmuth is known for Christmas and Chicken, so you have to have both while you are there!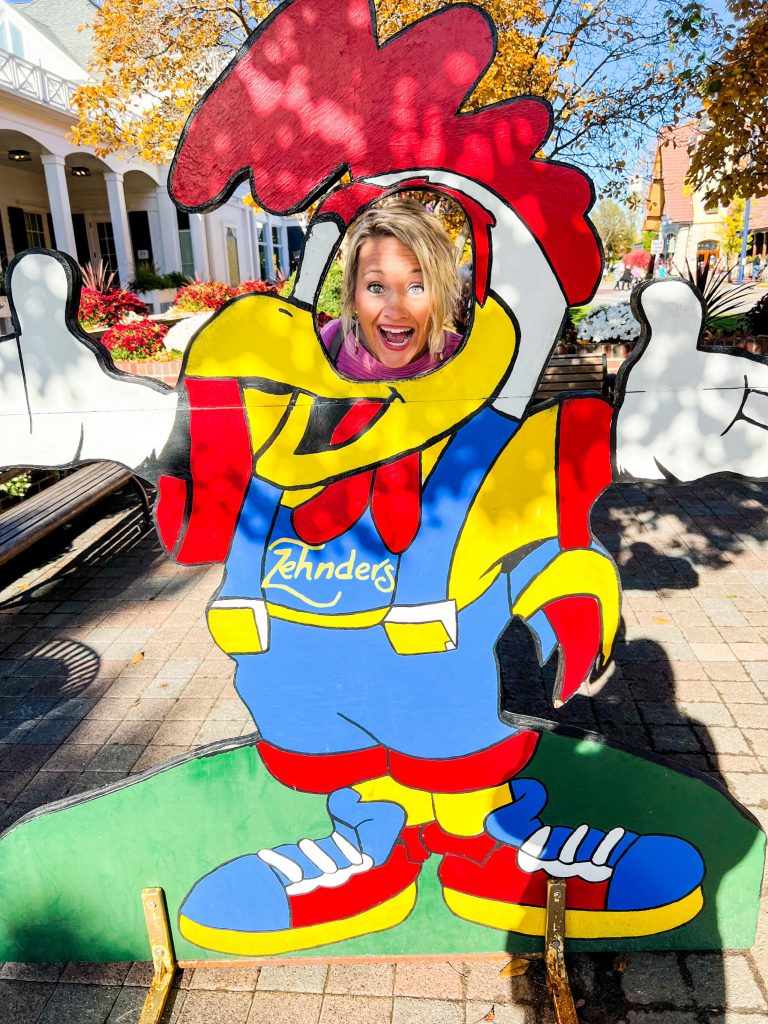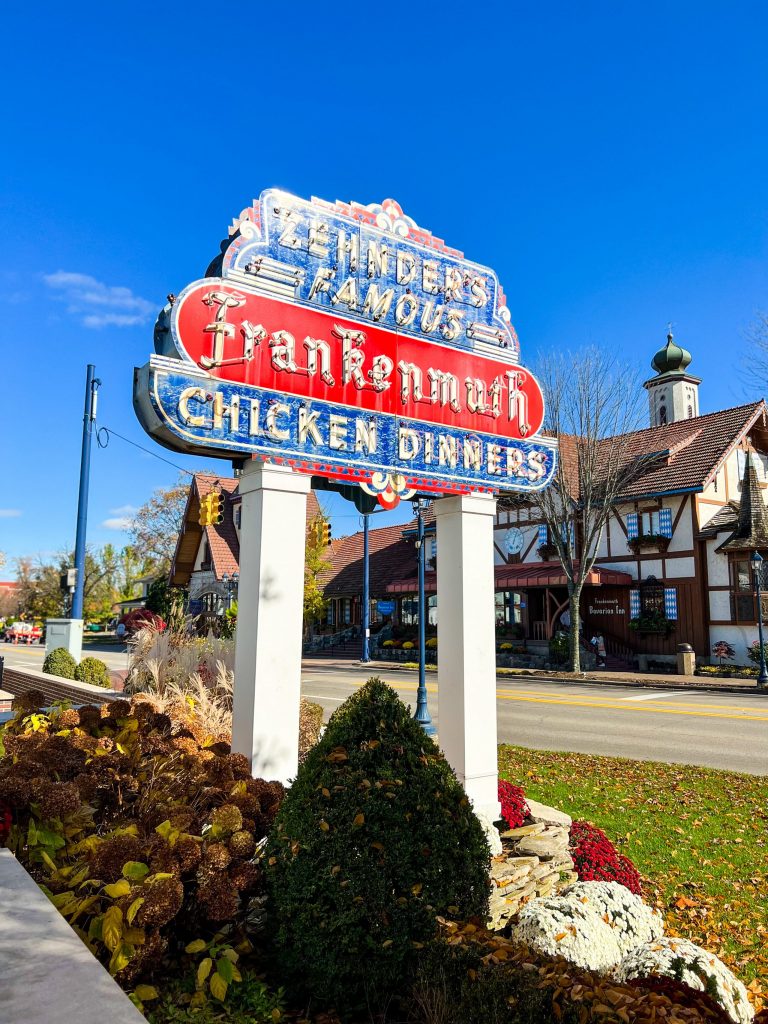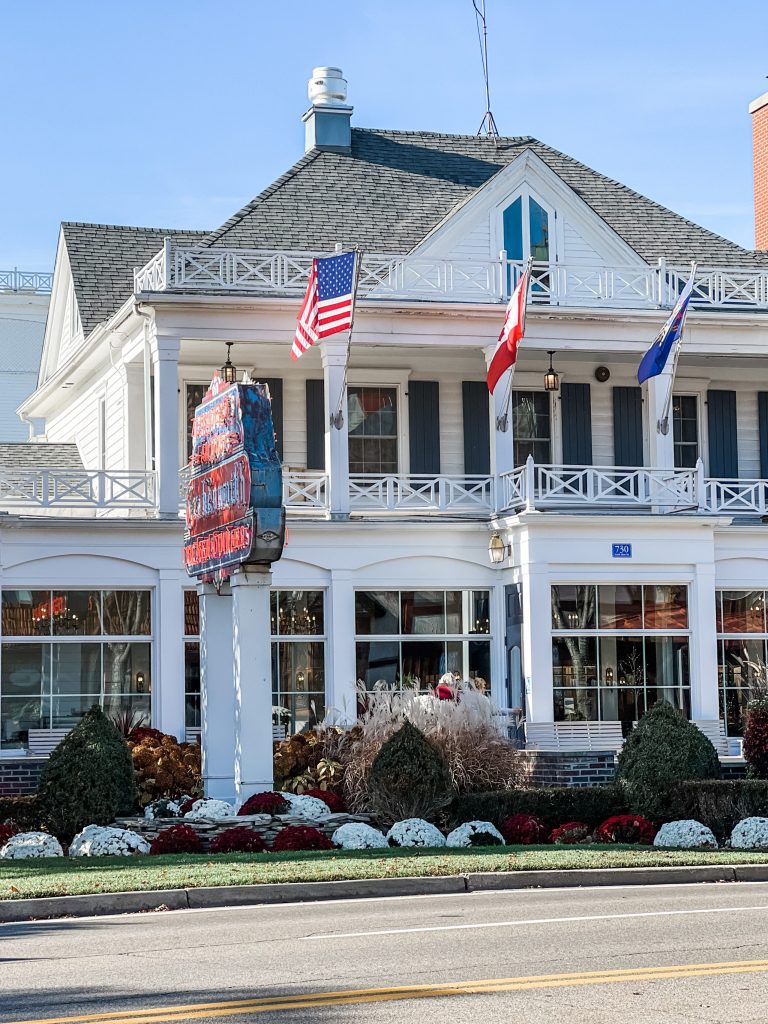 Once lunch was over, we walked around the streets of Frankenmuth and visited the little shops! It is so quaint and cute, and I loved the shops. Some of them had some really unique things, and I especially loved this one, which was referred to as "Michigan's Most Unusual Country Store".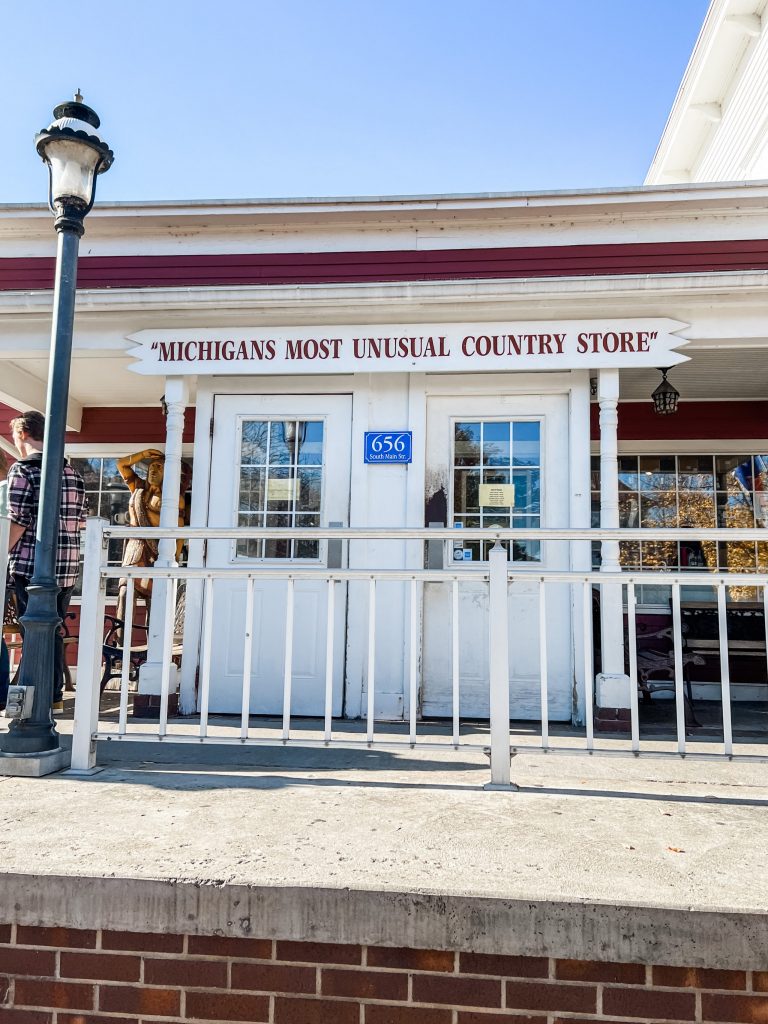 I picked up several Christmas gifts while in the shops, so that's always a winner!
Of course, we had to stop in Zak & Mac's to get some sweets! I bet you can guess what I got! If you said, caramel apple…you would be correct! This little shop was the CUTEST ever with all of the red and white, but the sweets were also SO GOOD!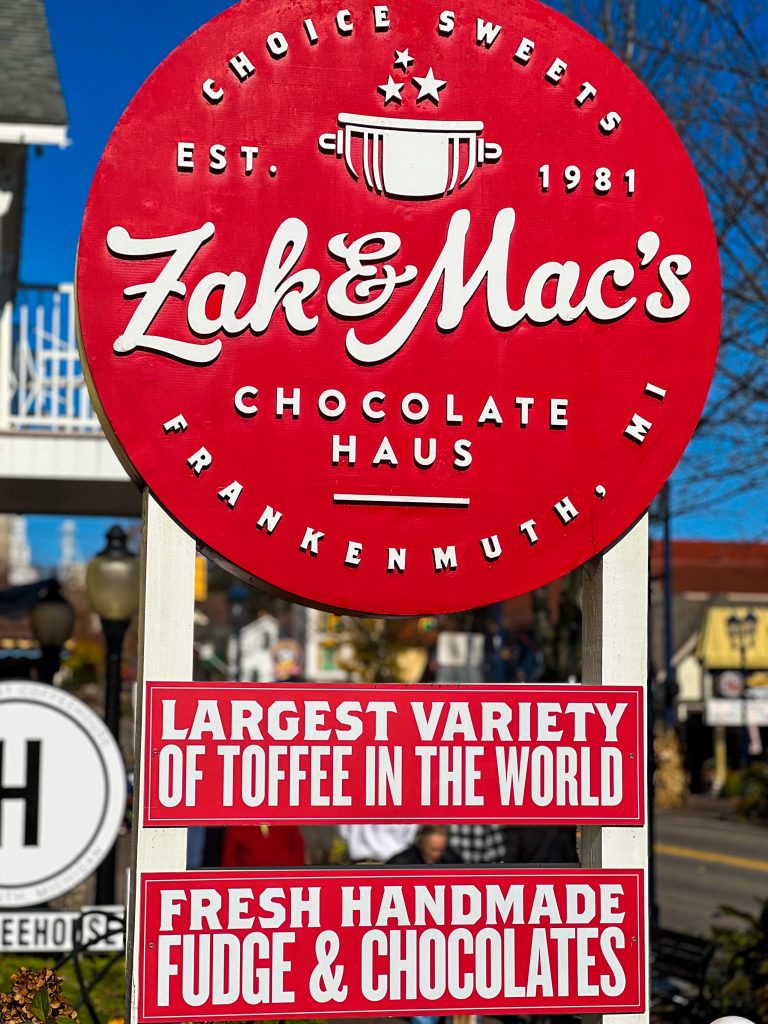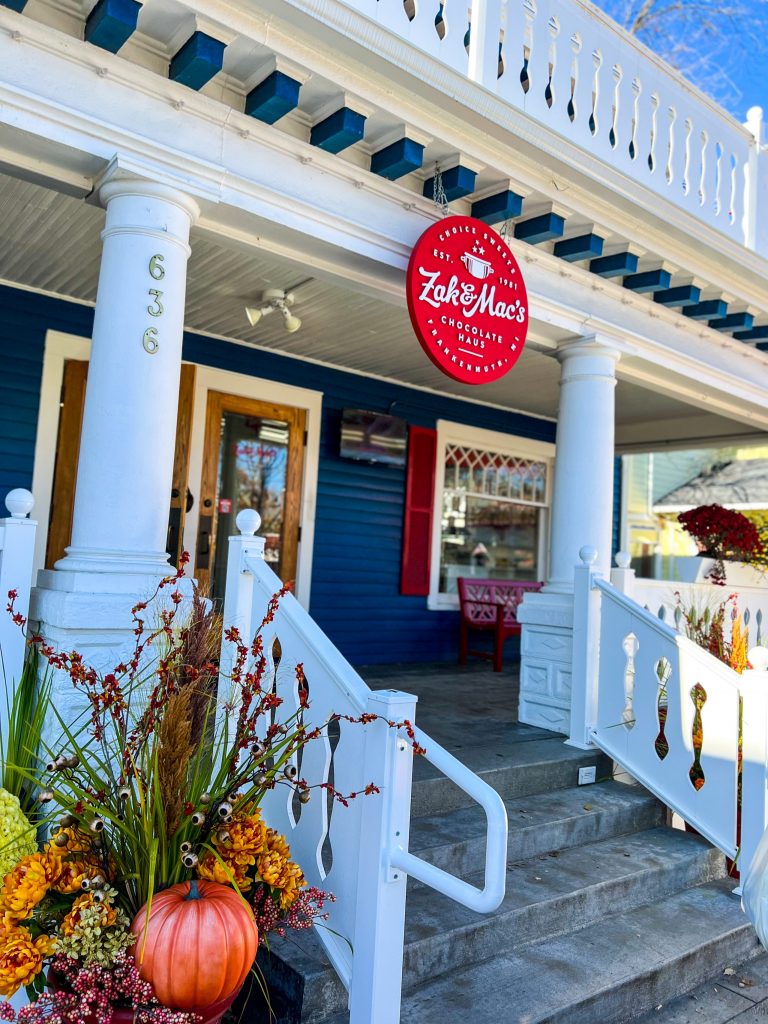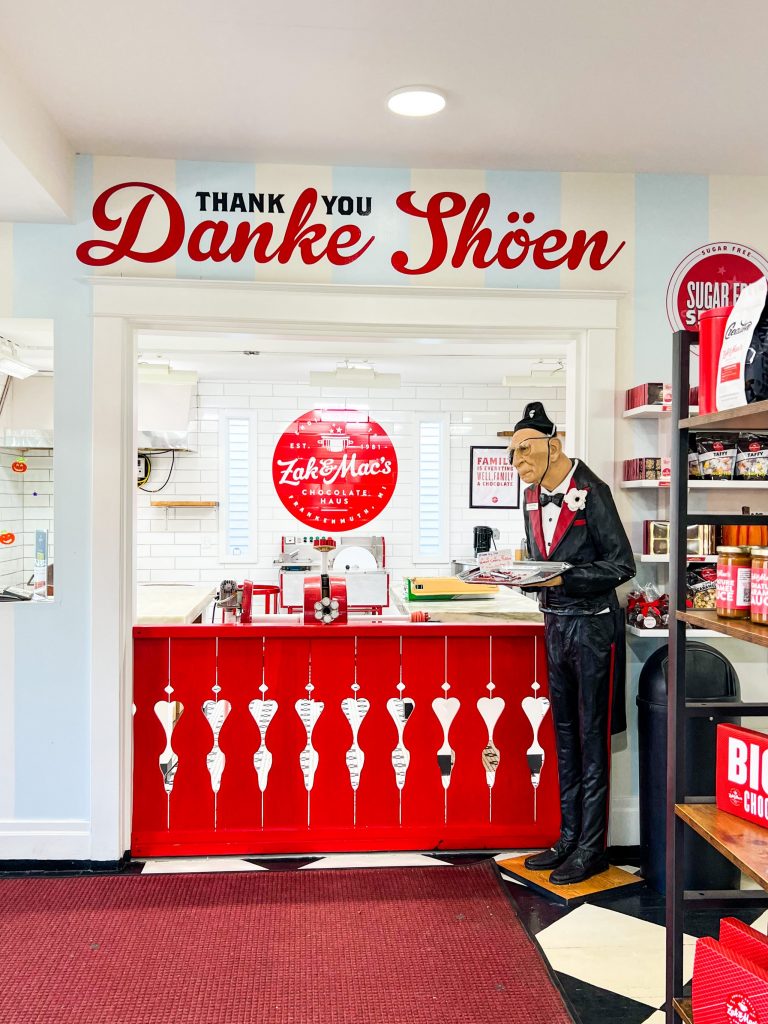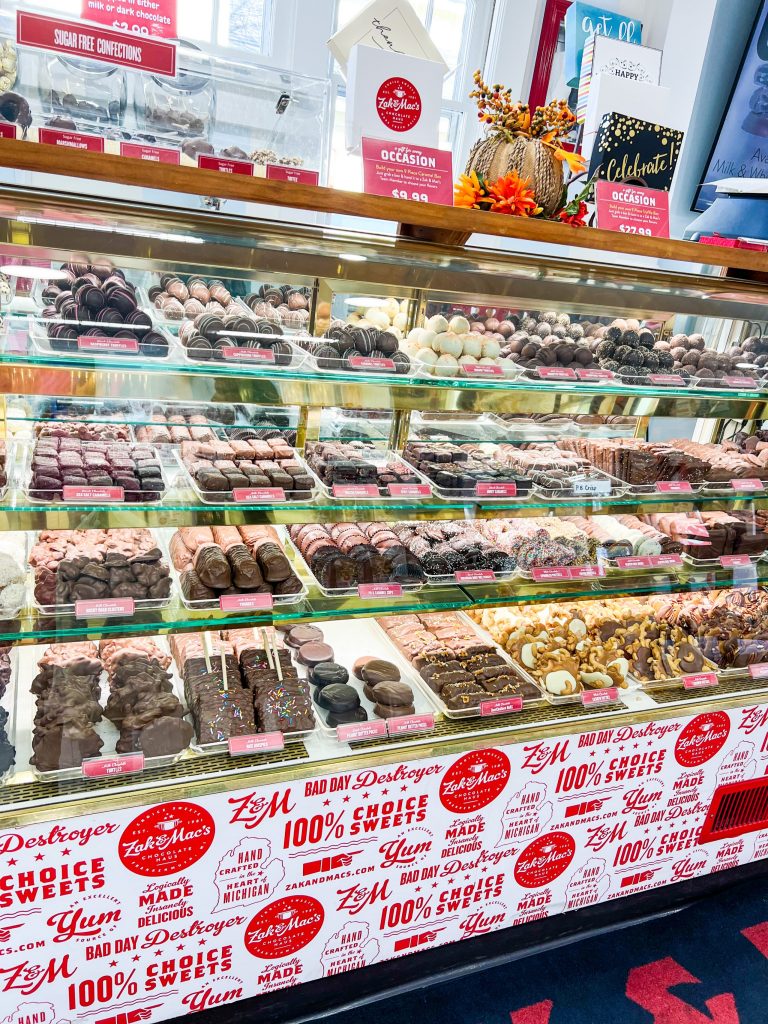 The streets and shops were not crowded at all when we were there. I don't know if this is common, or if we were just there at a good time of the year (we were here the very end of October)…but either way, the weather was perfect and the crowds were minimal. It was a little past the "fall prime" but the leaves and colors were still phenomenal!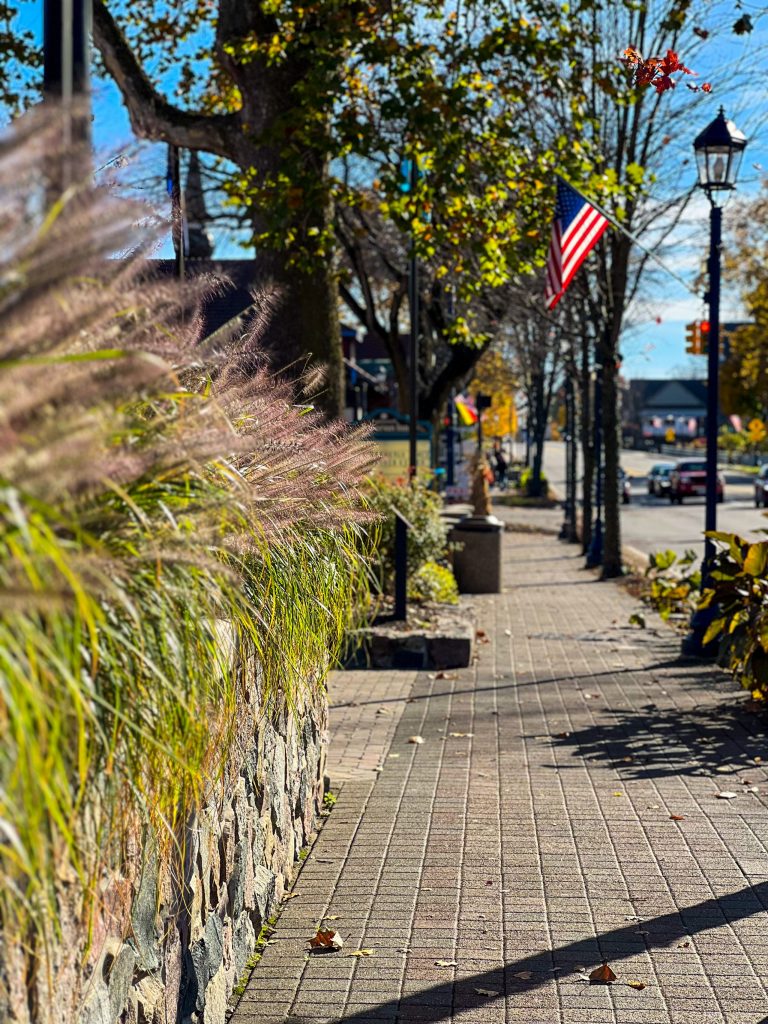 I also loved this beautiful little covered bridge that took you to our hotel, as well as the River shops that we went over to and got some yummy ice cream!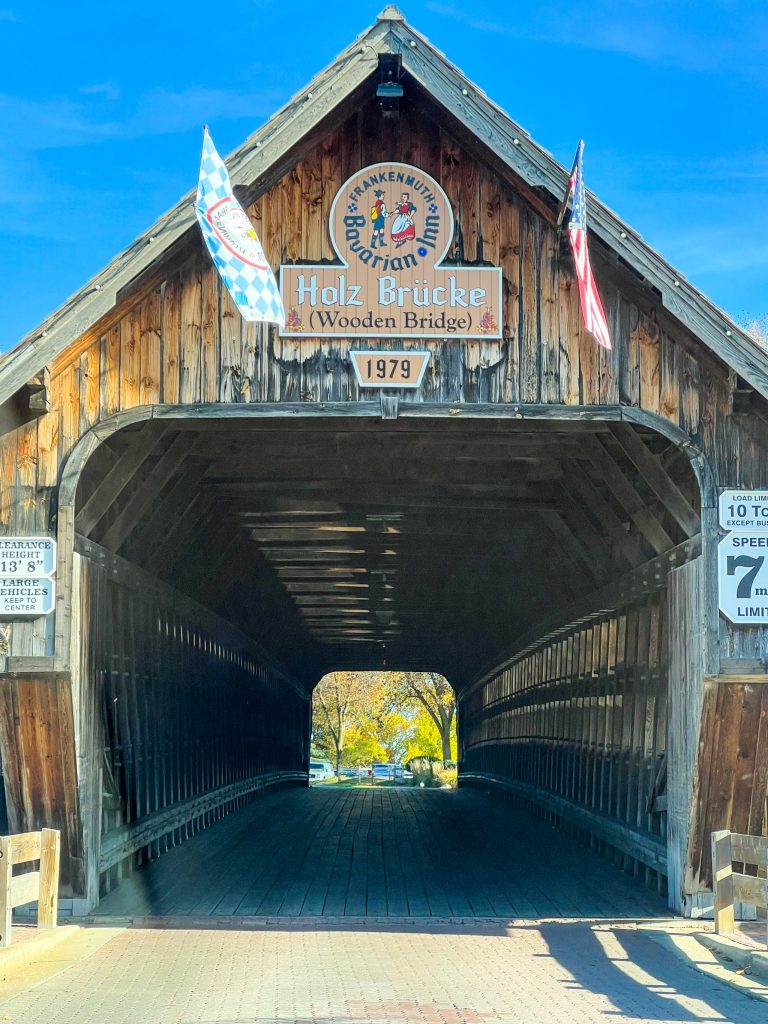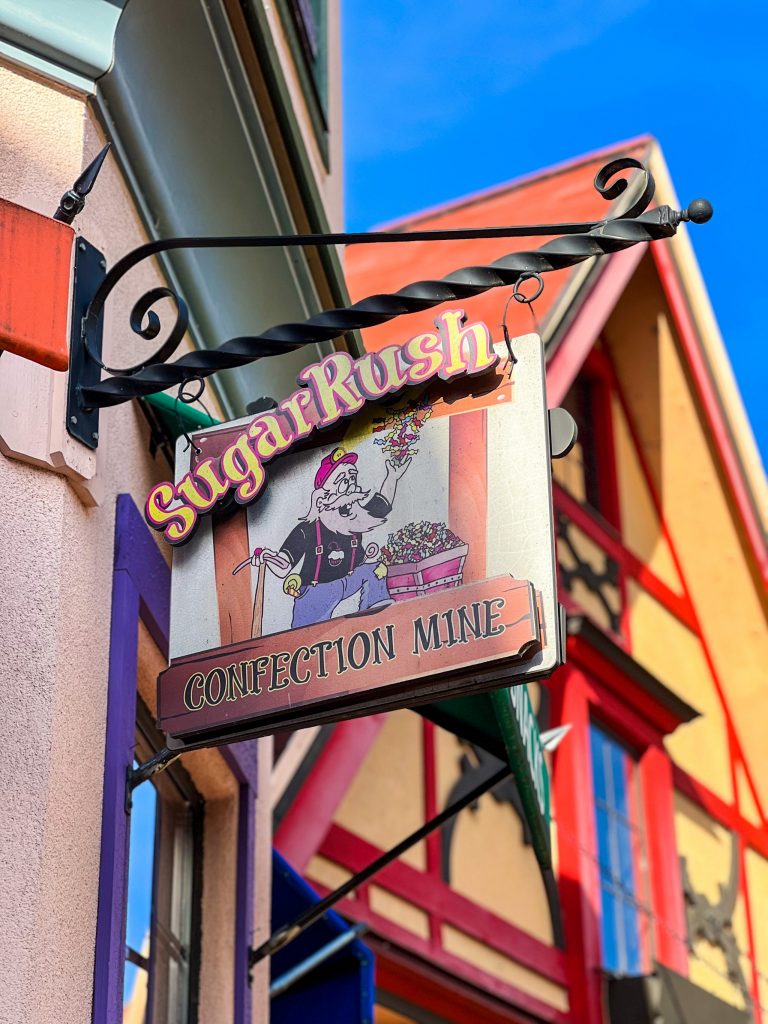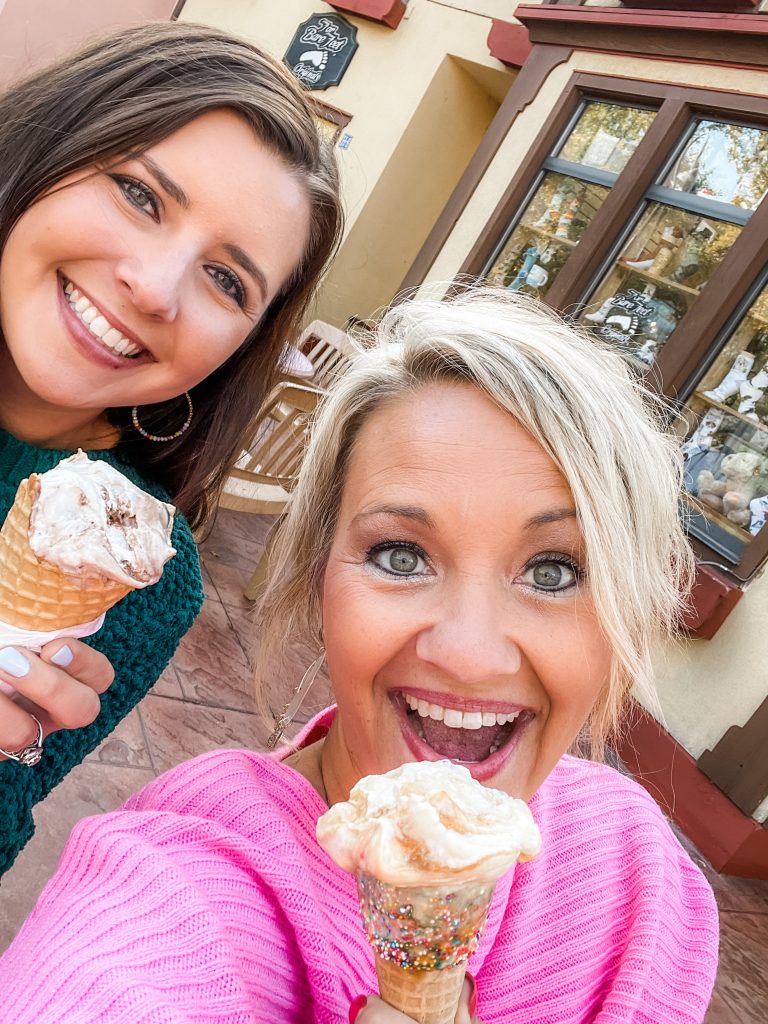 We saw some beautiful scenery from over at the River shops, so even if you don't shop, I recommend going over there to check out the bridge from over there, as well as the little river and flags. It was truly beautiful!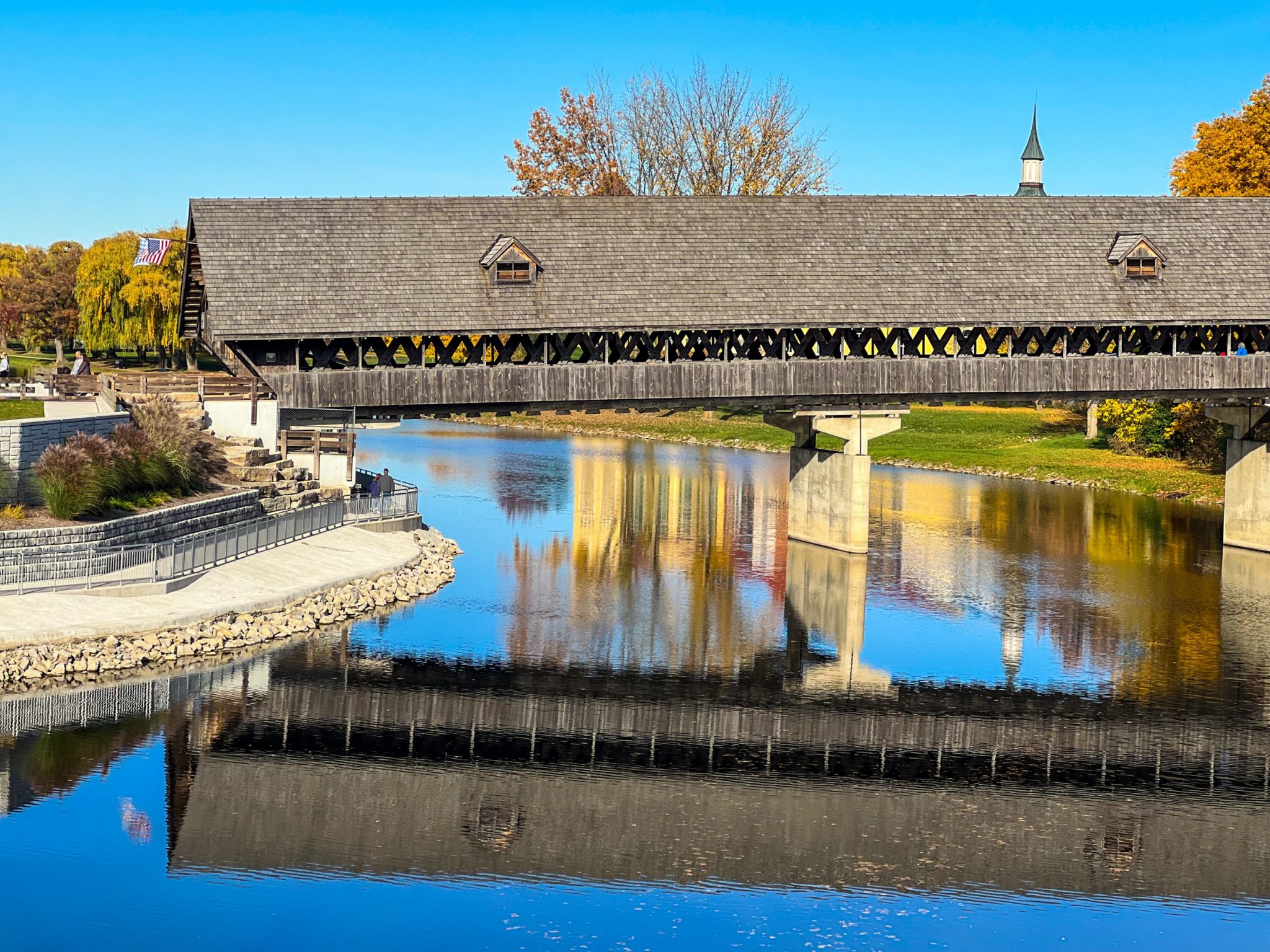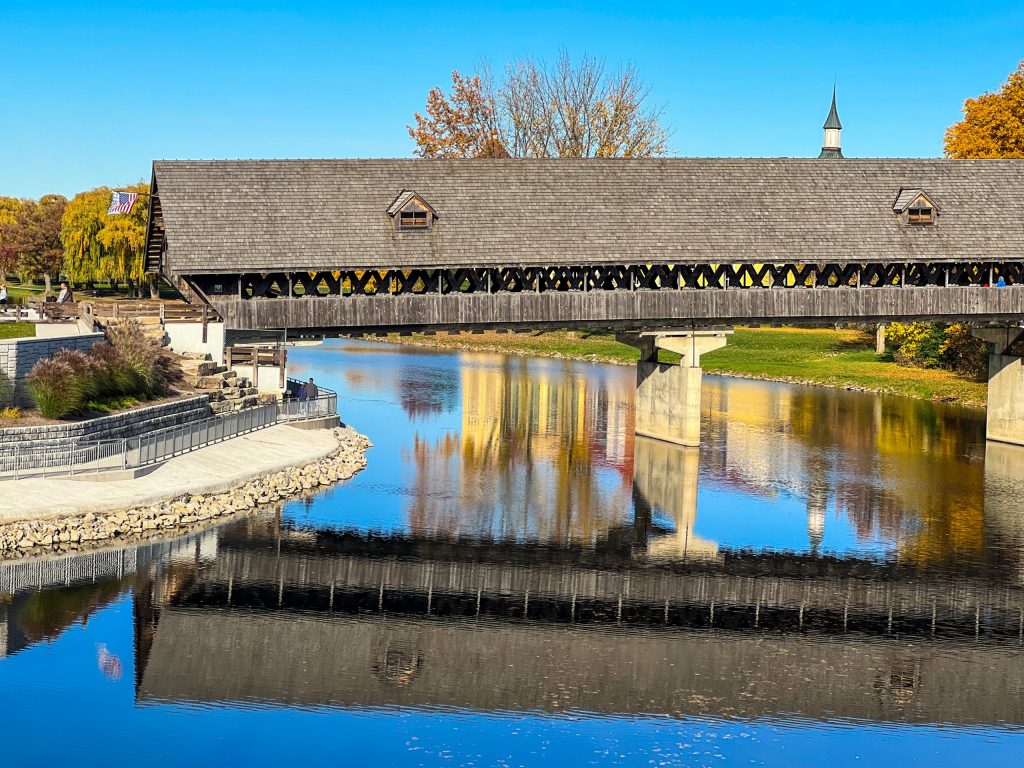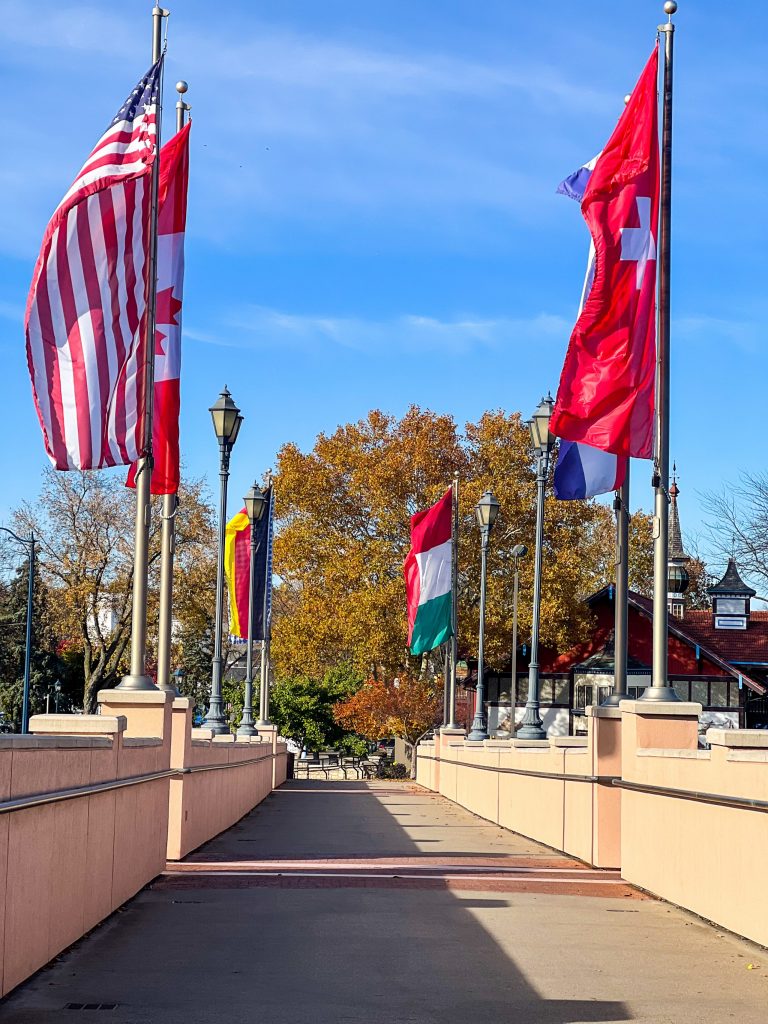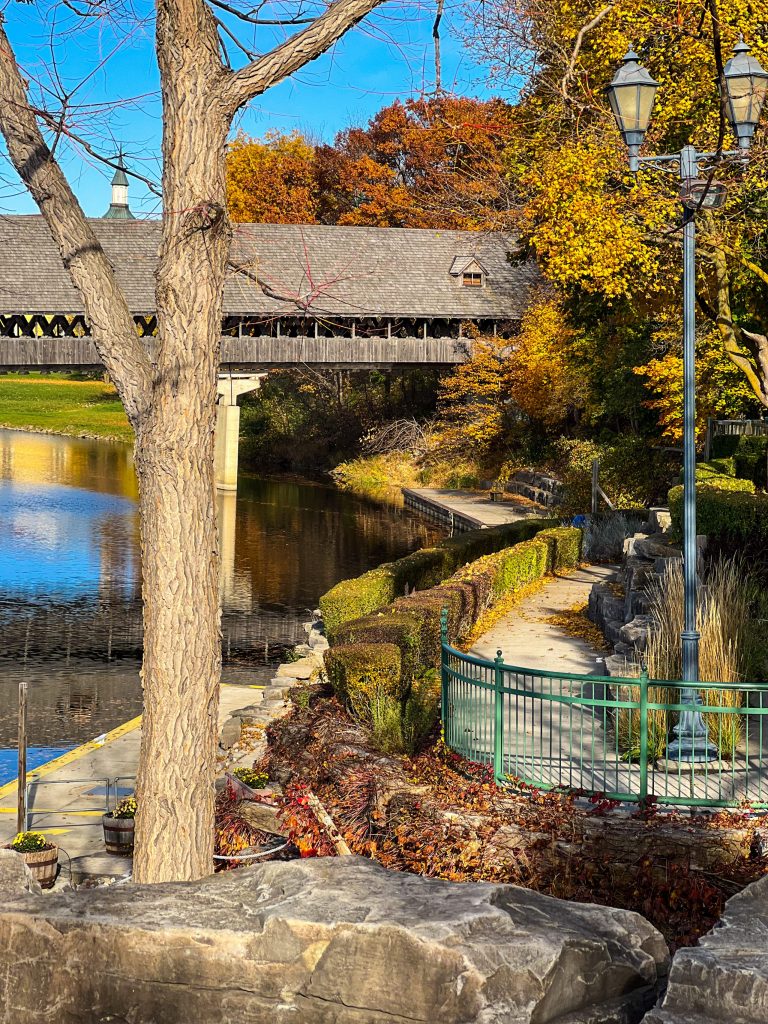 Once we had finished at the River shops, it was almost dinner time, and we needed to head to Port Huron for the event that we were in Michigan for…so we drove on there to have our dinner and enjoy the rest of our weekend!
This was a super short trip to this amazing little town, but I feel like we fit a lot in to the time we were there! I hope you get to visit there one day, and if you do…I hope you love it as much as I did!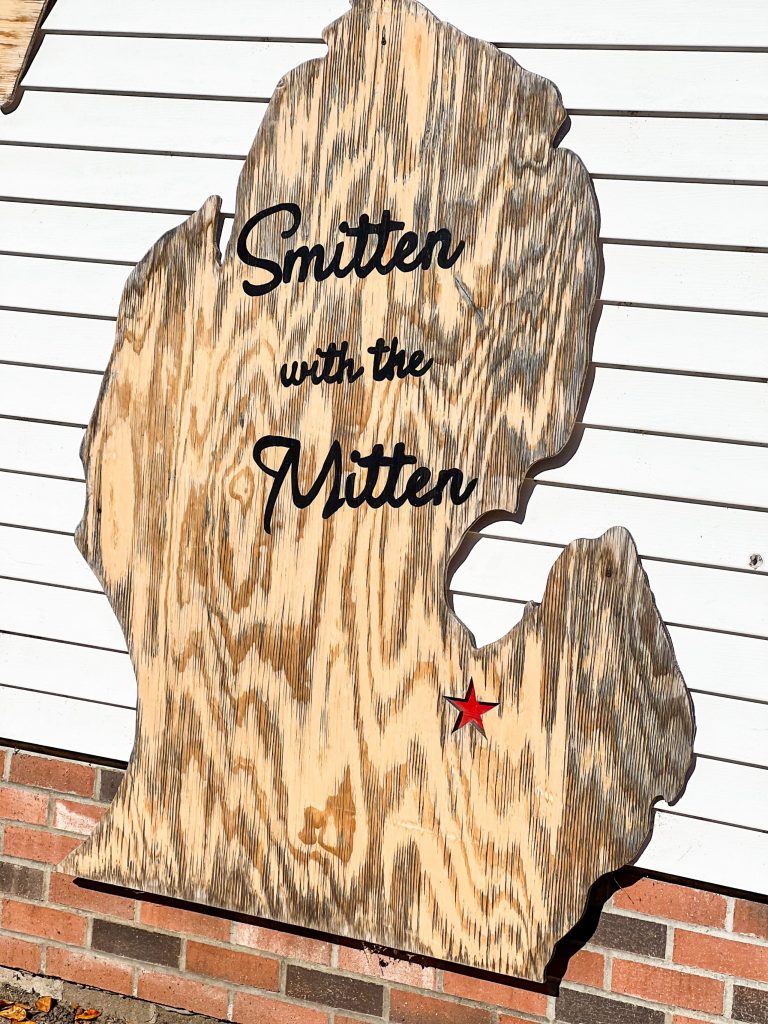 Feel free to ask any questions you have, and I will do my best to answer them!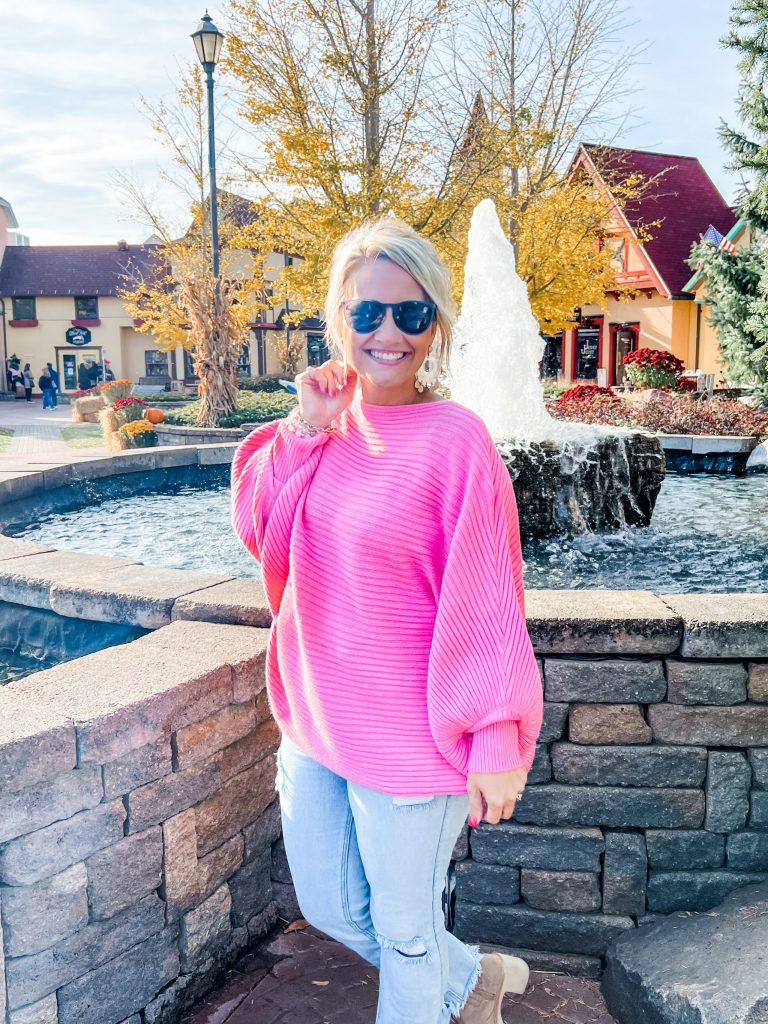 PIN FOR LATER!