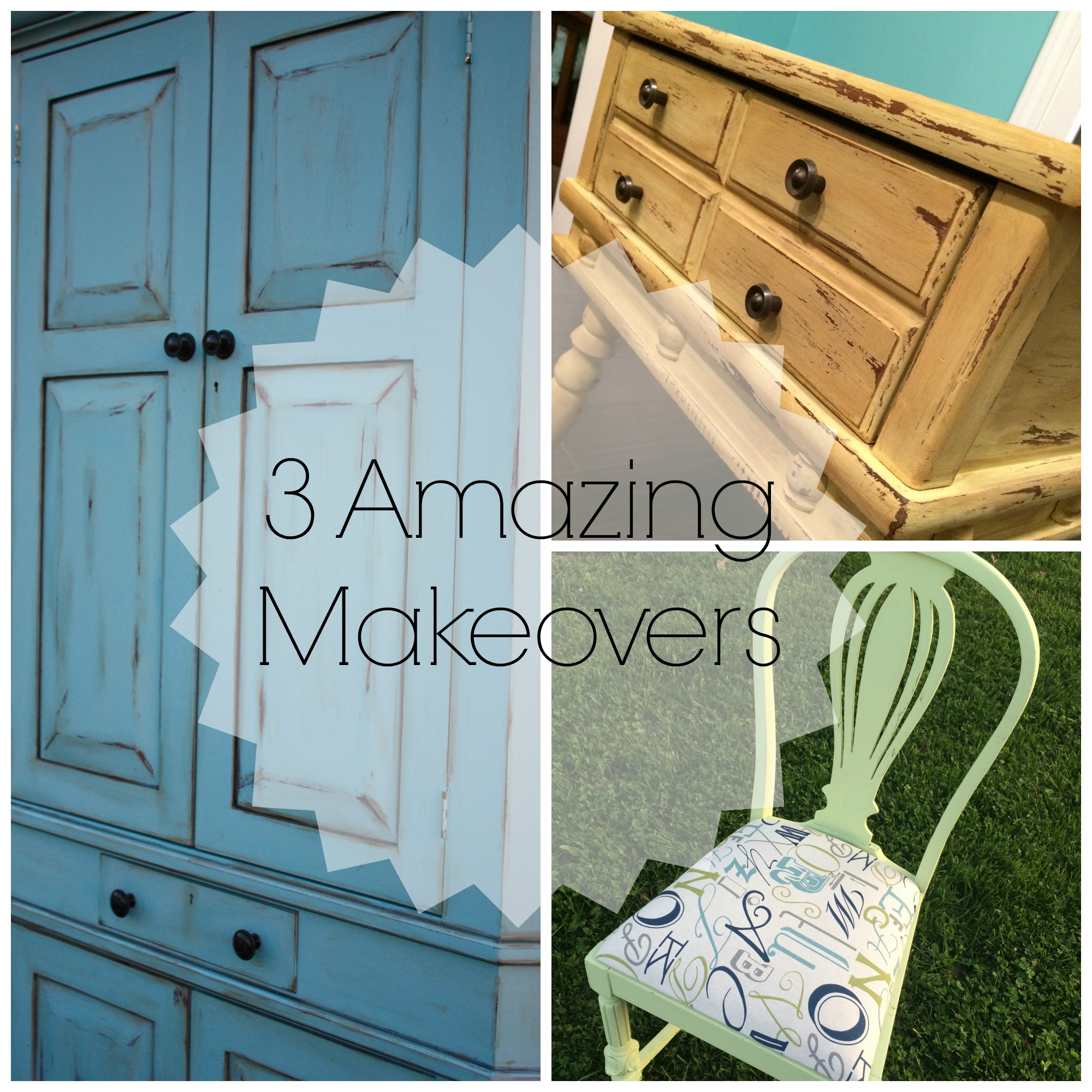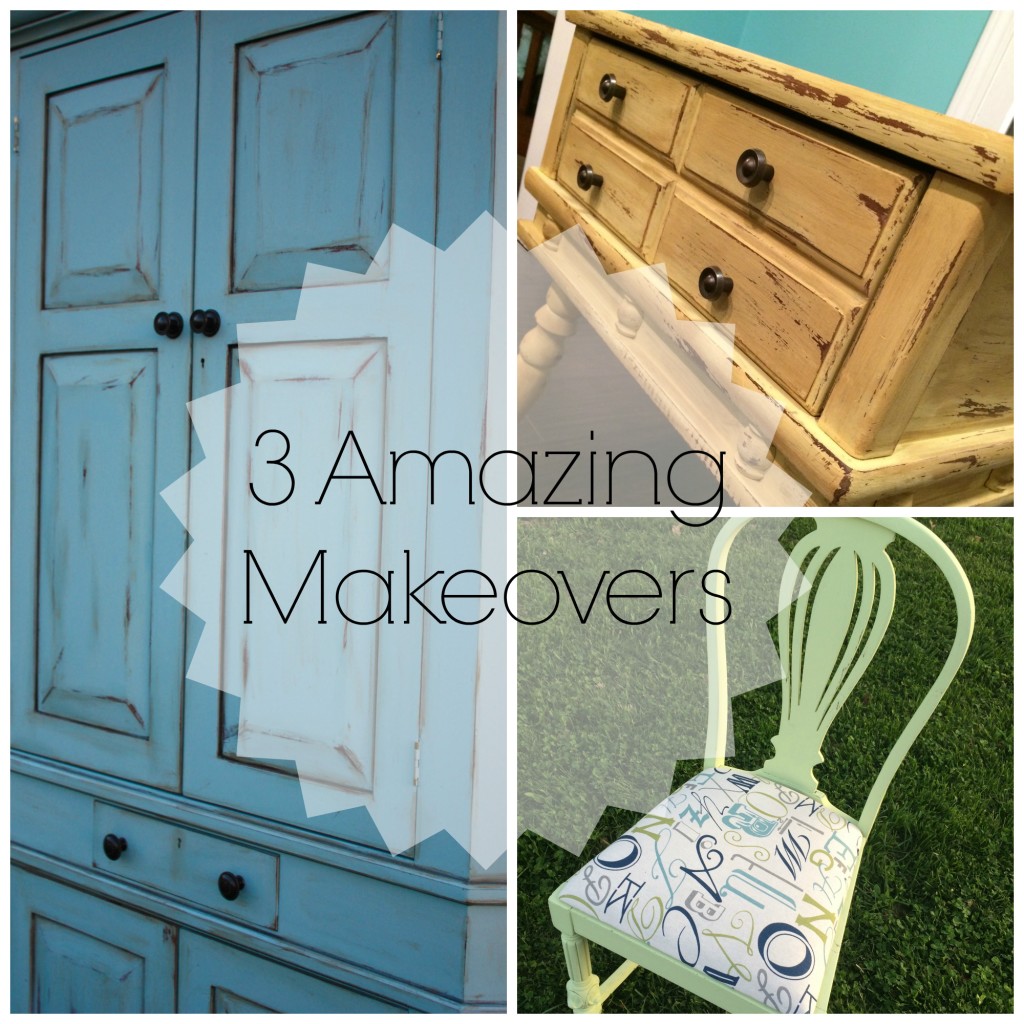 There is just nothing more rewarding than taking a piece of furniture that has seen its better days and turning into something beautiful! This is literally my very favorite thing to do. It still amazes me EVERYDAY what a little bit of paint can do! Today I want to showcase 3 of my favorite furniture make-overs.
The first piece is a corner cabinet that was brought to me from a dear friend to paint. This piece was not your typical "ugly" piece at all. In fact, it was a pretty piece. It was simply not what she had in mind for her dining room, and she wanted it completely redone. I LOVE to do that, so it was right up my alley! She knew the color that she wanted (Vintage Market & Design~Blue Heron), but other than that, she really didn't have a clear idea of the end result that she was going for. She said words to me that were music to my ears…"Do whatever you want. I trust you!" YES!! I love to do that! I knew I could turn this into a fabulous piece with just a little work- so I got right to it. For this post, I am skipping all of the in between pictures and simply focusing on the Before and Afters, but I will give a brief run down of what was done to each piece.
Here it is before! Not bad at all…but soooo much potential!!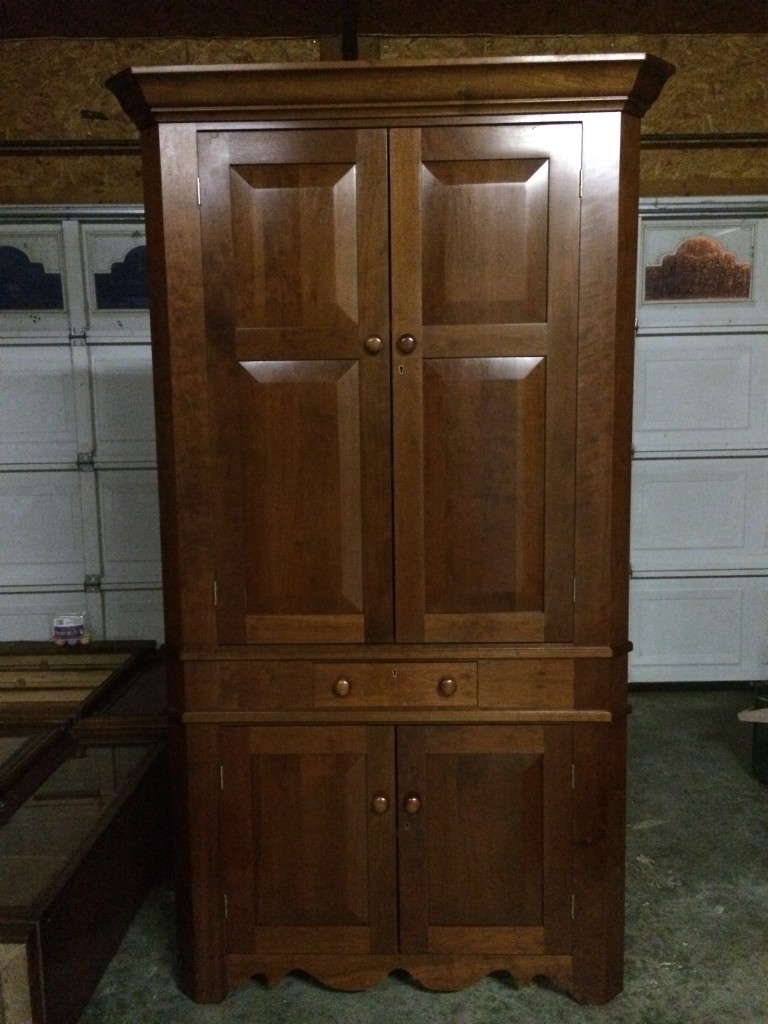 After taking all of the doors and hinges off, I immediately went to town painting this beauty. In only 2 coats, the "painting" was finished! (Chalk paint is awesome~no prep work at all!)
I then took coarse sandpaper and did some distressing to several areas of the cabinet, mostly in the creases and the lines.
After the distressing, I took my Annie Sloan dark wax and dabbed a little bit (and I do mean little bit~maybe the size of a dime) on an old rag and barely pressed it into the areas that I had distressed and let it kind of soak in. After a few minutes, I went back with my rag and rubbed it back and forth in the area I had just put wax on. I then took a sanding block and "buffed" the area to make it smooth and less noticeable. I wanted it to be well blended, and it was.
I did this to the entire piece- which took some time, but not as bad as you may think. I would say it took about 2.5 hours total when I began this process.
After that was complete, I changed the knobs to some that I found at Lowe's, and VOILA- complete! She LOVES it…and so do I!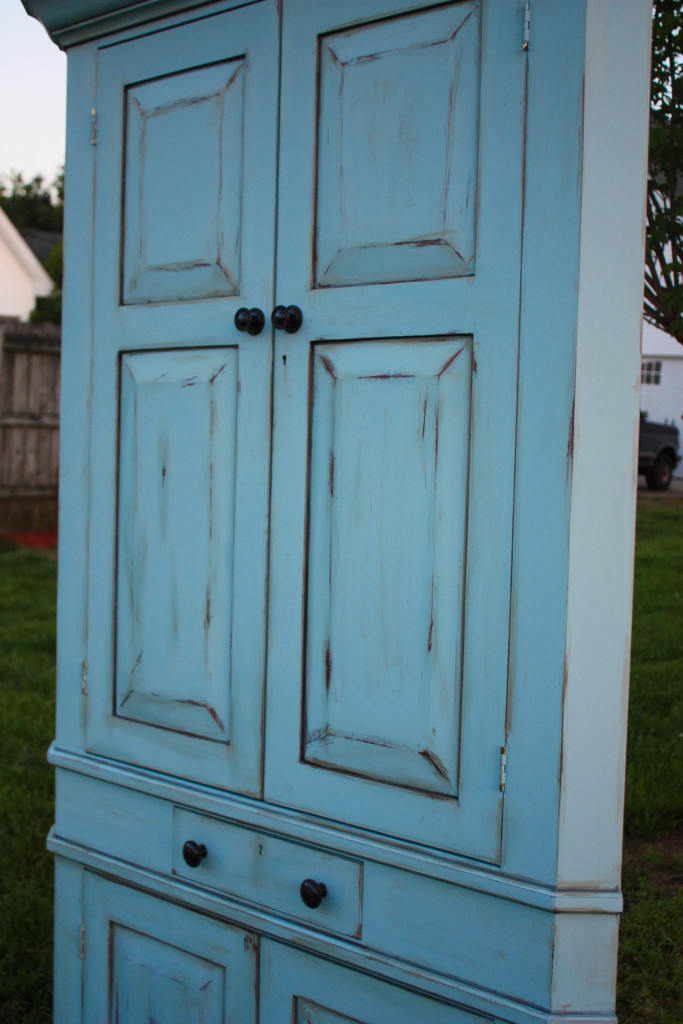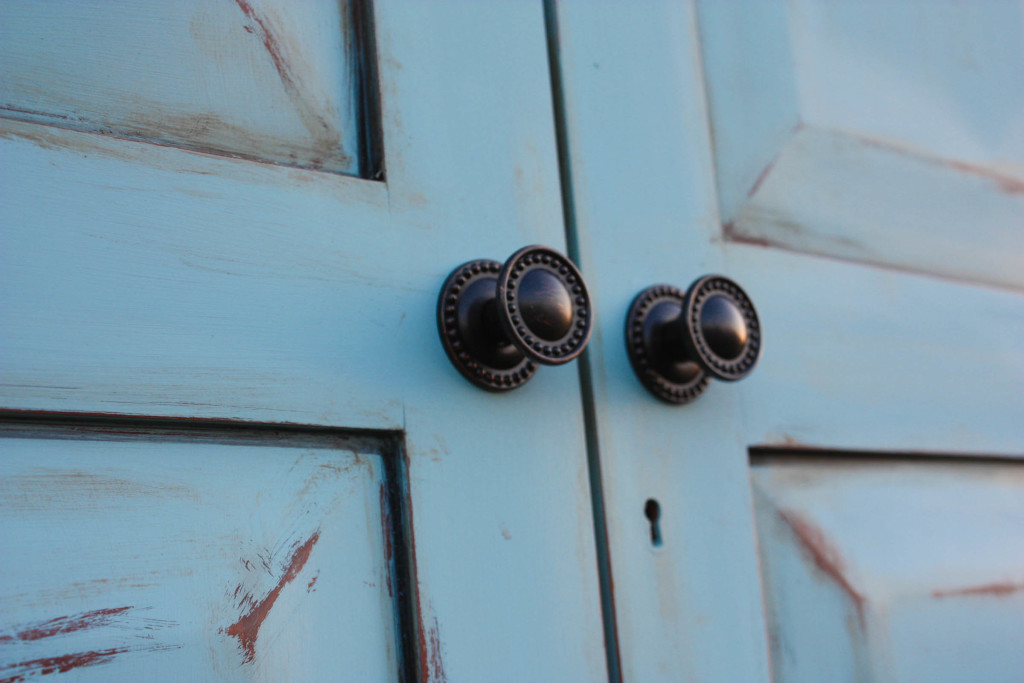 The second piece I wanted to show was an old chair with quite possibly the ugliest monkey fabric I have ever seen.
I got this chair at a flea market approximately 3 years ago with the intention of immediately transforming it into a chair I would use at my computer. Well, I did use it as a computer chair, but it took 3 years to transform it! Oh me…once again, good intentions gone bad.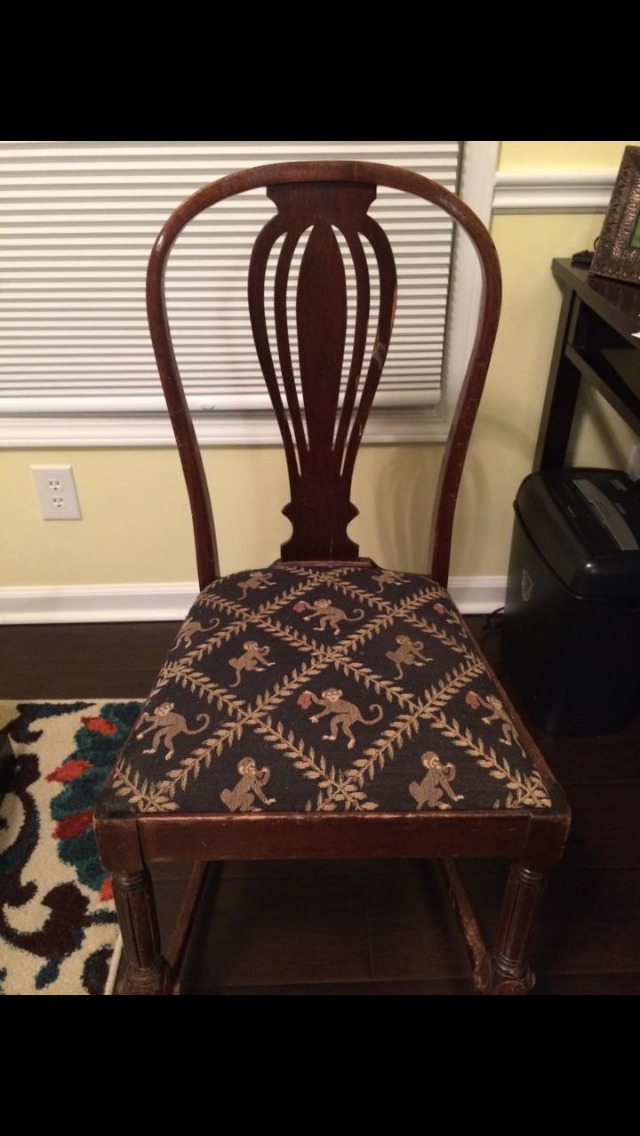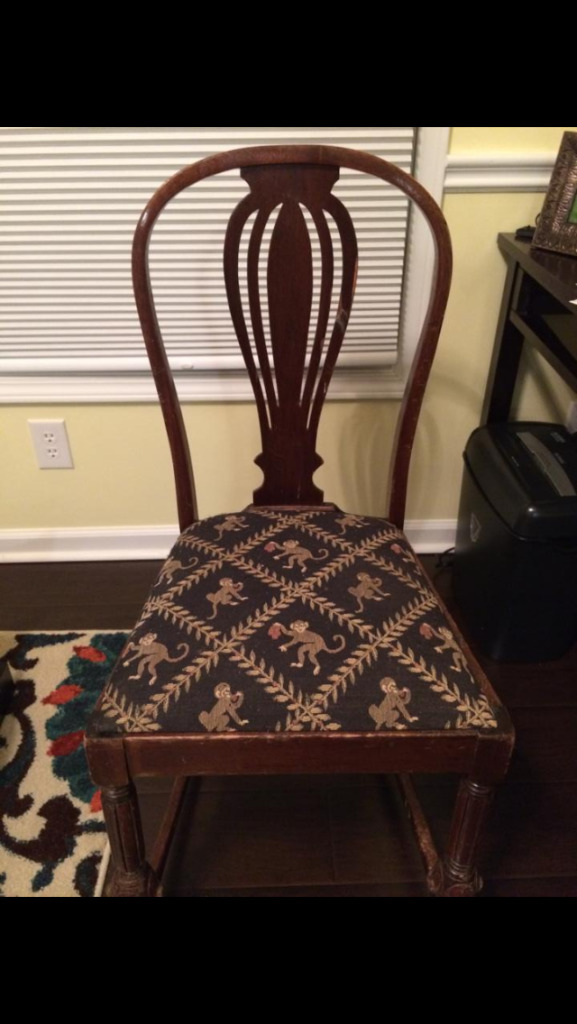 Anyway, I finally did it~ and I literally have NO idea why it took me so long. It was super quick and very easy!
I took the hideous monkey seat off by unscrewing it underneath, and then I painted the wood.
While the paint was drying, I took my new fabric (which I LOVE) and covered the seat. On this particular project, I did not take the existing fabric off. It was one layer and there was no need. Yay! That makes it that much easier.
I then re-attached the seat once the paint dried, scuffed it up just a tiny bit, and I was done! All in all, this was about a 45 minute project (time for the paint to dry is included). Please tell me why I waited 3 years (and yes, during that time I let this chair be seen in my house…wow).
Here it is NOW!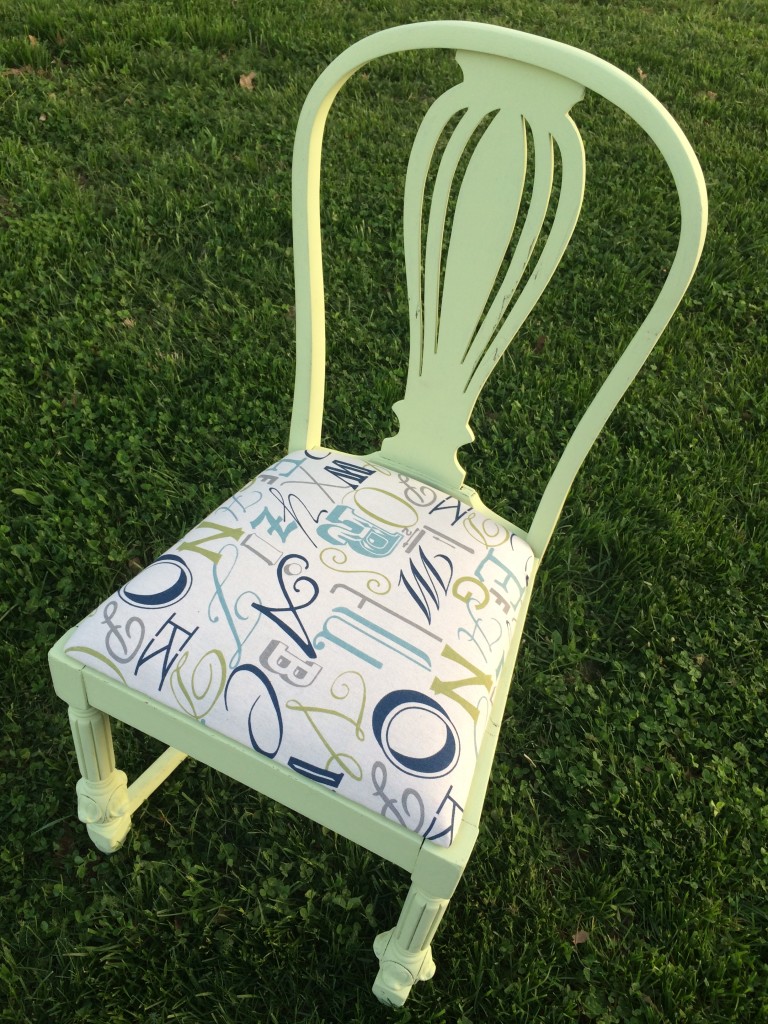 For my third makeover, I have an ordinary side table. This has been one of my very favorite pieces so far! The minute I saw this piece, I knew I wanted it. It was bland and dull~but wow…I loved the legs and the drawer that looked like 4 little drawers. For whatever reason, I was just drawn to it. (Can you find me in the background taking the picture?! HA)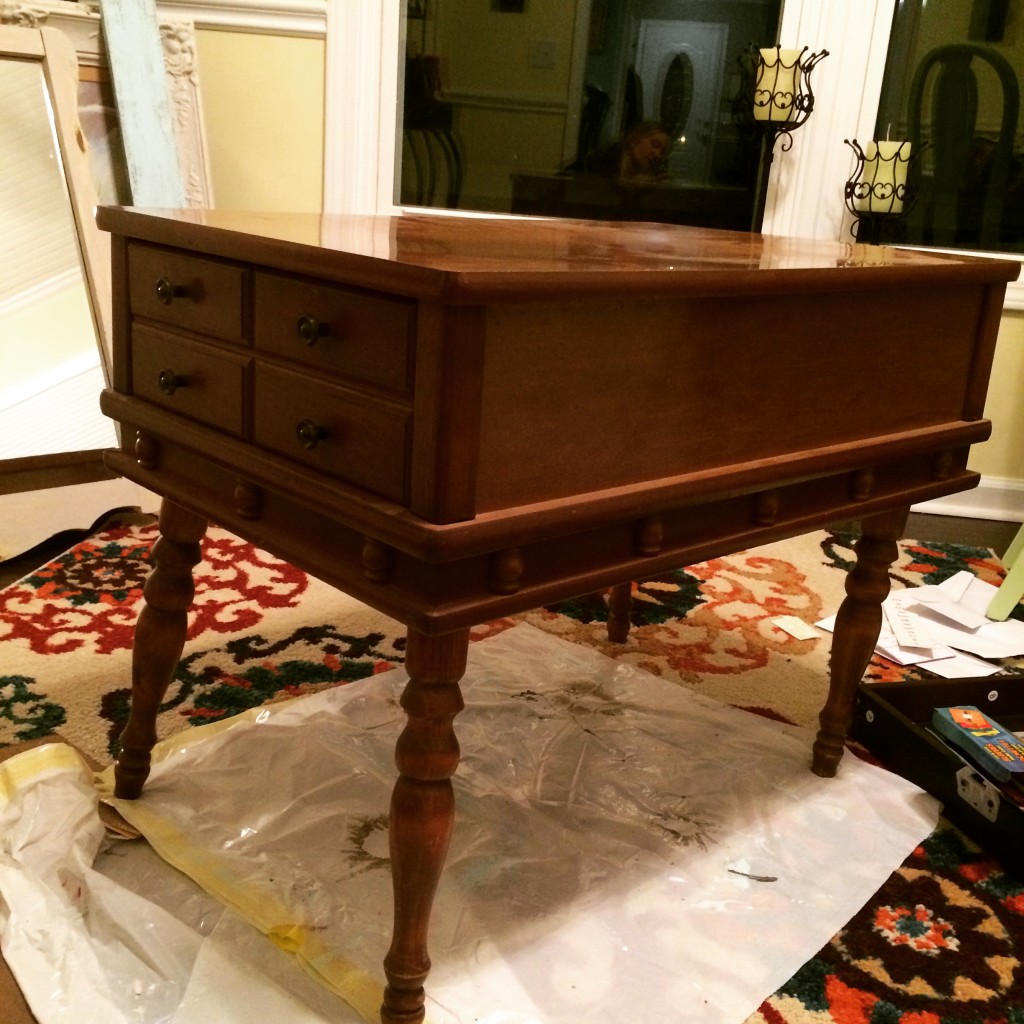 I had found the perfect color~and wouldn't you know it, it was Vintage Market & Design-Maize. I couldn't wait to try it on this piece!
This piece pretty much followed the same steps as the blue corner cabinet, except after the painting, I did quite a bit more distressing…and not as much waxing.
*Note- don't be scared to distress a piece! Everyone is scared at first, but just take that sandpaper and go crazy. There truly is no right or wrong way to distress a piece of furniture. Just work with it until you get the desired result. If you happen to mess it up, paint it again! That's the worse that can happen :)*
Here is the final product! I still just LOVE the color. It truly is a beautiful piece.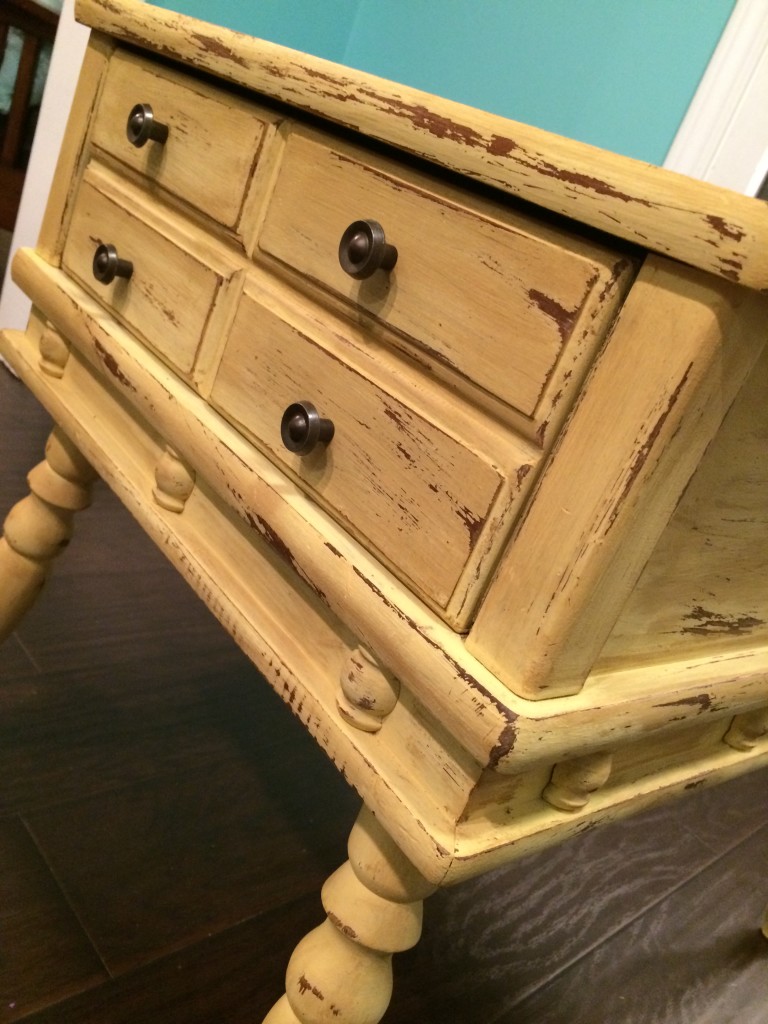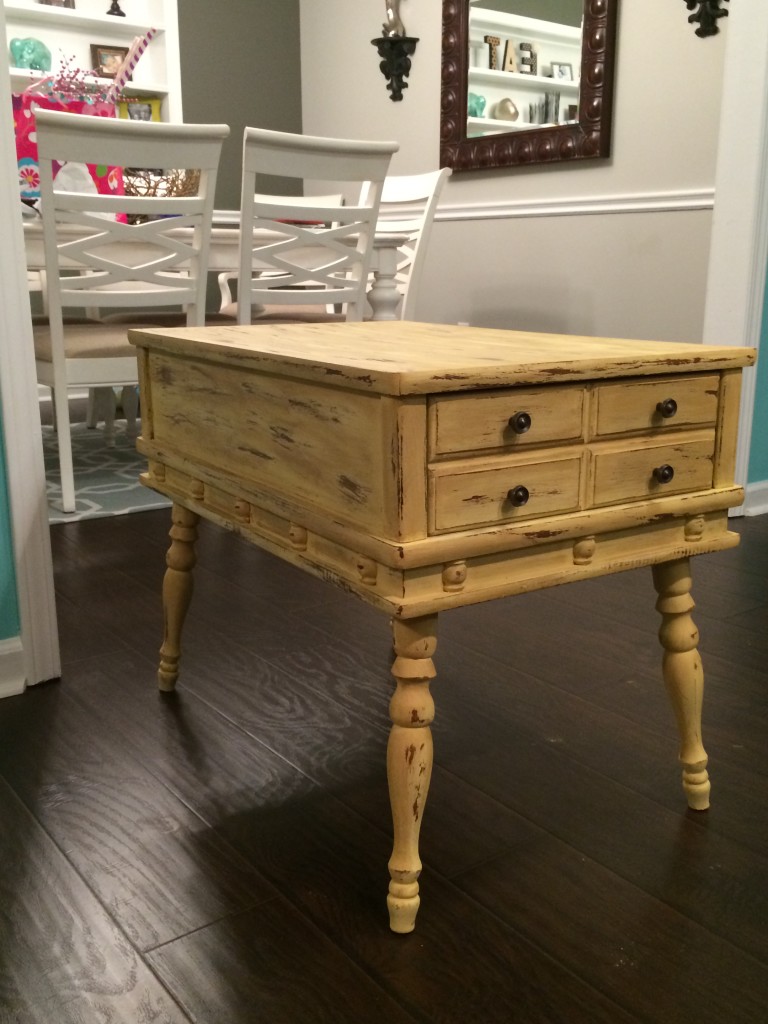 (Pardon the party decorations!)
What do you think about these make-overs?! Doesn't it make you want to get busy on those outdated pieces around your home? DO IT!
PIN FOR LATER!