Back when I was pregnant with my little boy, I started looking for furniture to paint for his room. I was on a budget, and I wanted pieces to make my own. In my searching, I ended up with this chest. At the time, it was John Deere green. It was reasonable, although not "cheap"…and I was in a time crunch, so I bought it. A few weeks later, something better came along, and this piece went on to the living room at the time. I painted it white and called it good to go. It still wasn't cute, but it was better. I left it alone and moved it around here and there- but I never could settle on a good place or a good look for it. Well, when we moved into the home we are in now (the foreclosure), I had my friend Shara paint it. At that point, I felt as though I had no time at all, and she was sweet enough to come paint for me. I picked out the ugliest color you can imagine. I have no idea why I picked this color, but I did. It was this mustard yellow. It wasn't the pretty mustard yellow. She painted it, just like I asked…and for 2 years, it sat in my laundry room with no knobs or anything. I never liked it, but I was fed up with it. It had good storage, so I didn't want to let it go…but UGH. What was I thinking?!
Here it is in all its glory: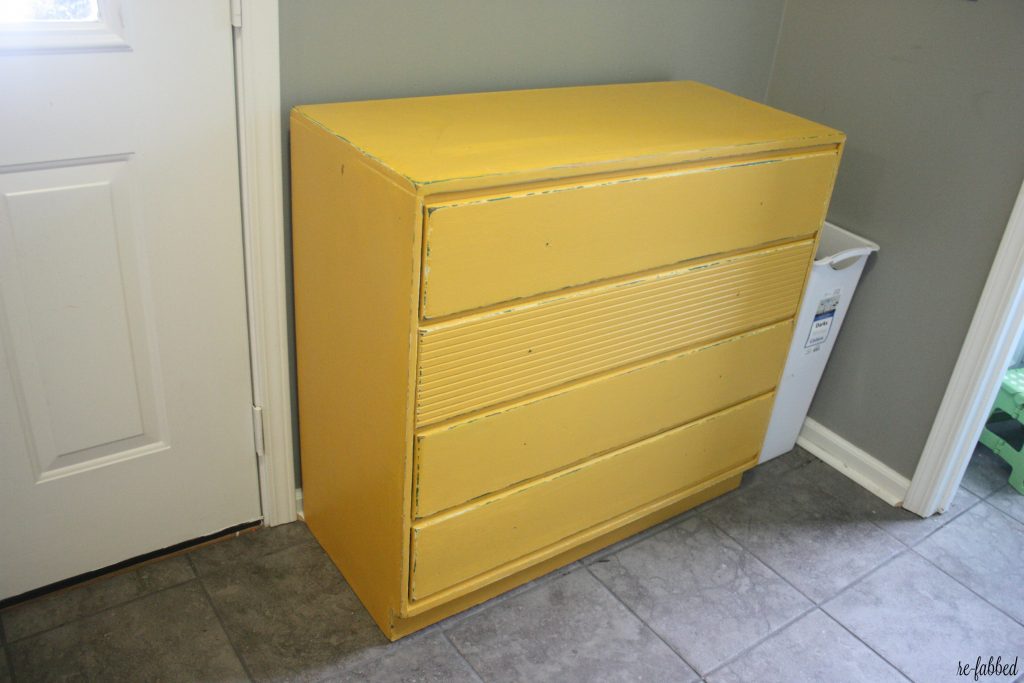 So, after years of sitting and being unloved- I finally decided to freshen it up. WHY DID I WAIT SO LONG?! I picked out this awesome green from Hobby Lobby, and got to work!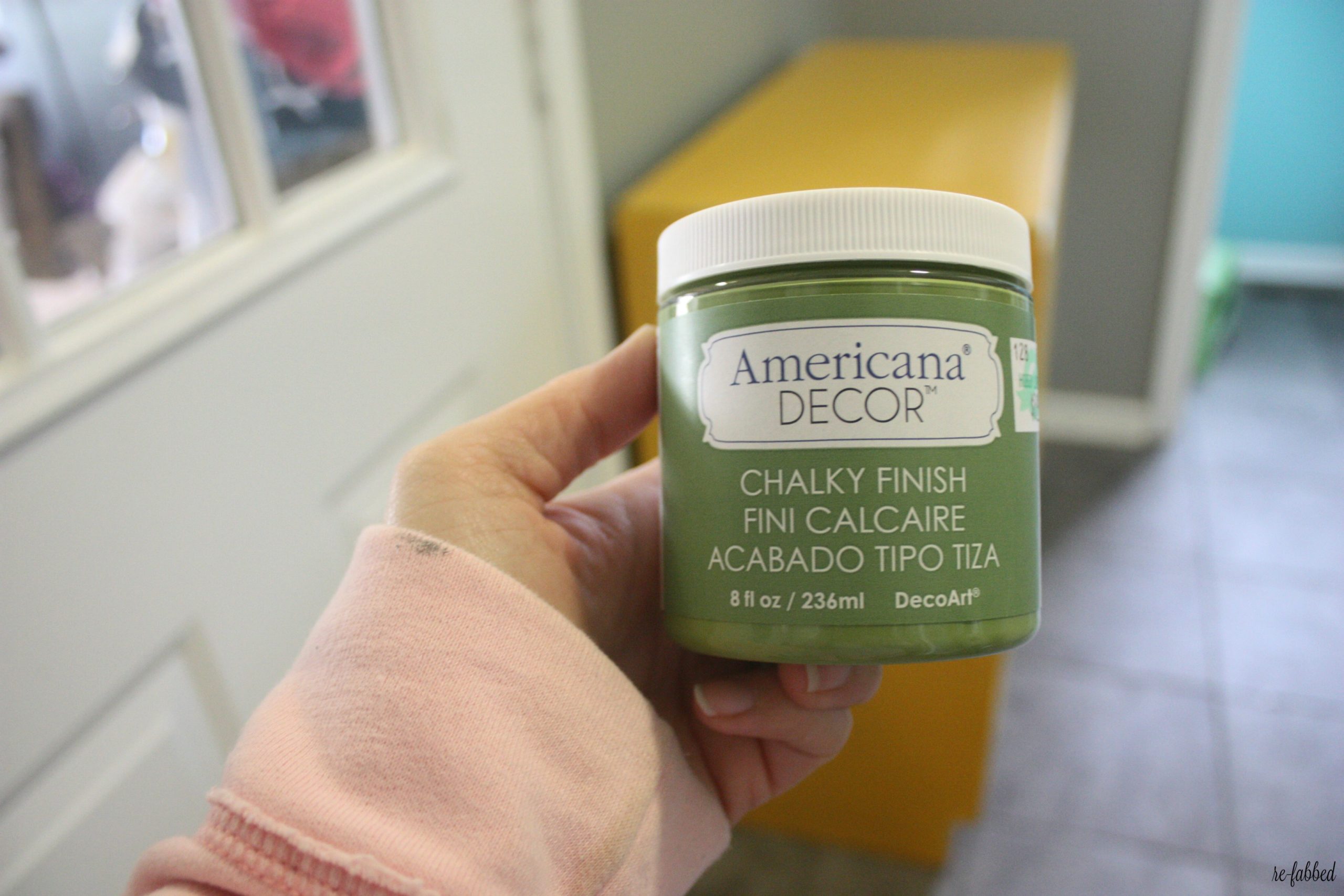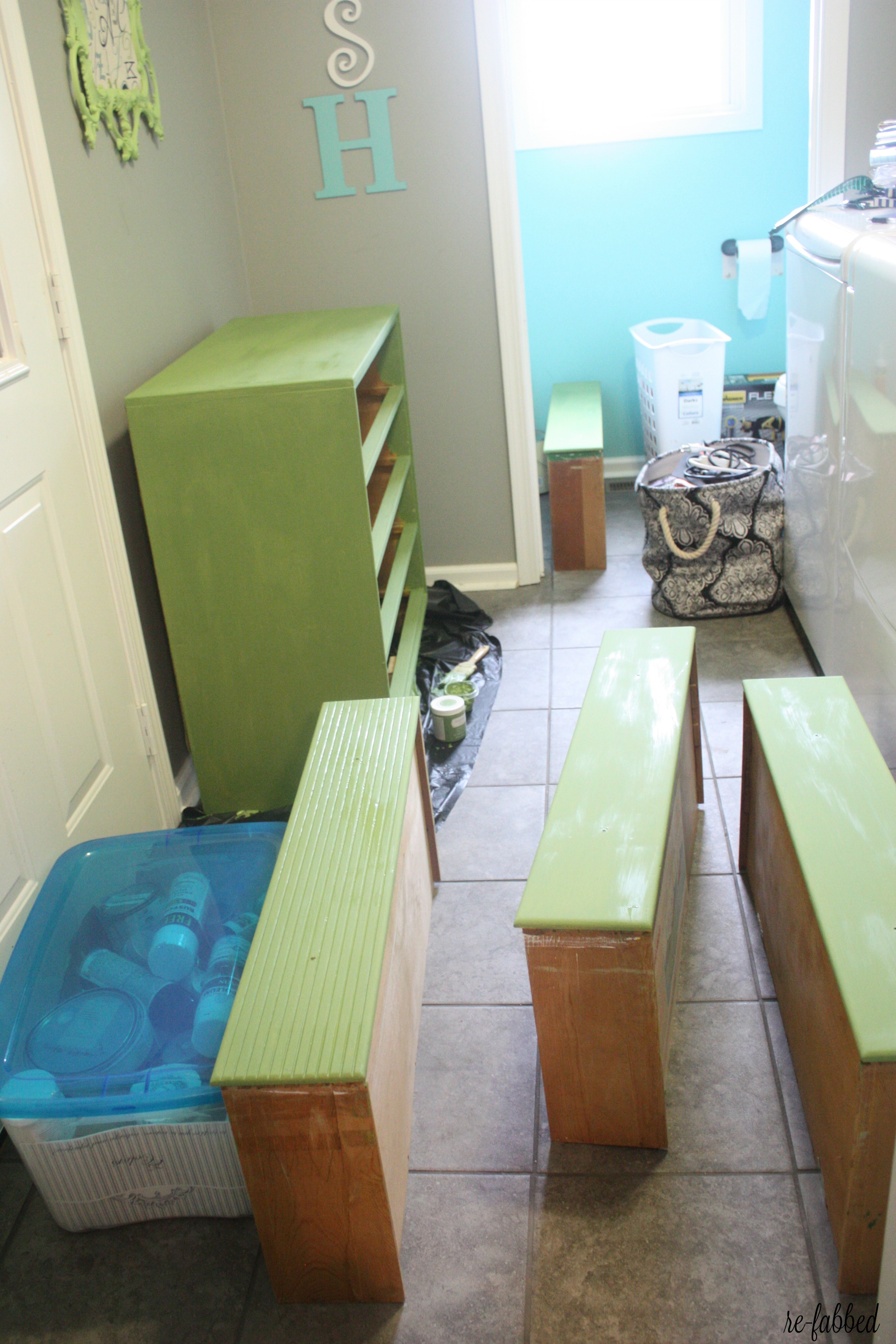 After painting the entire piece, I went over it with Annie Sloan's dark wax.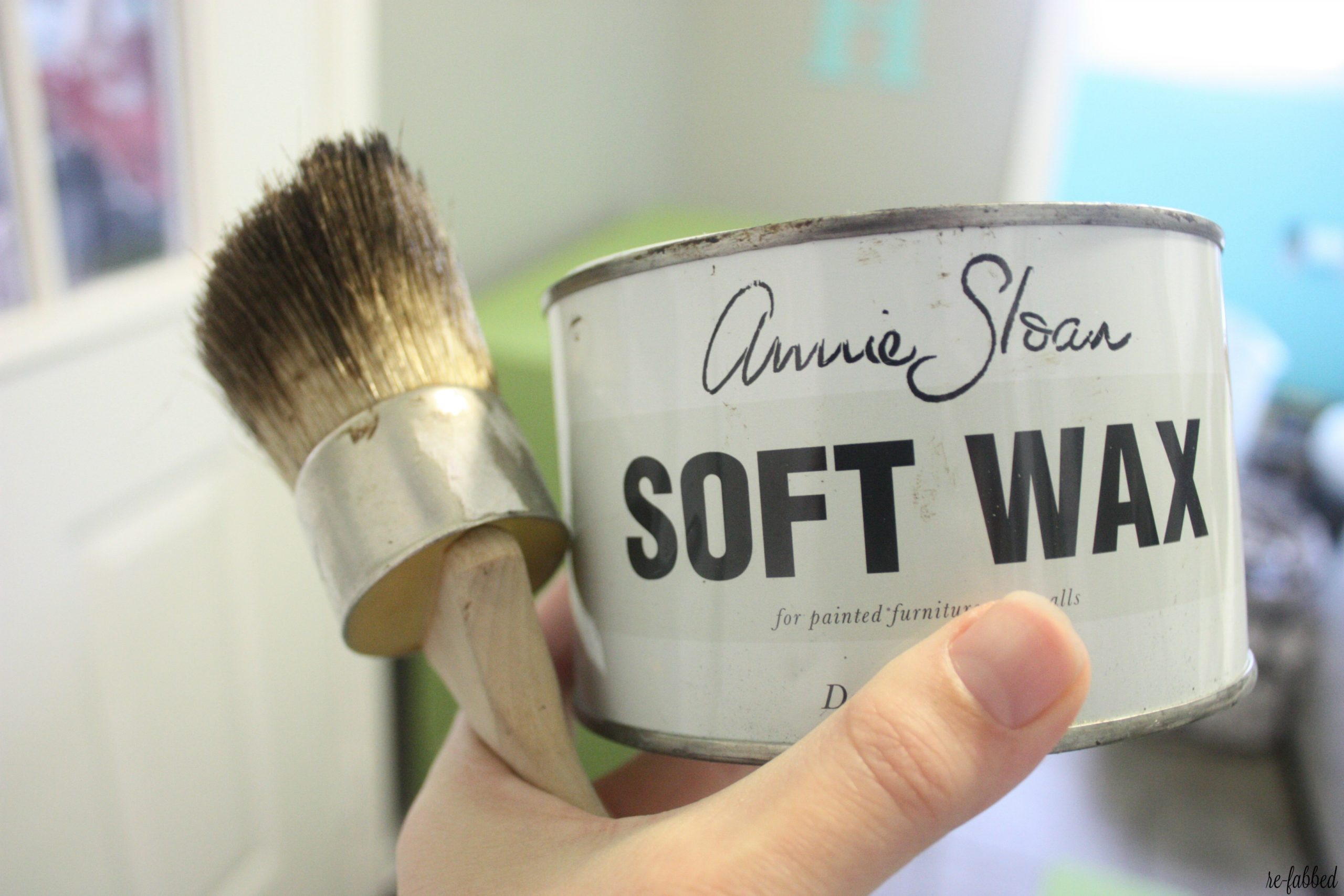 *If you are unfamiliar with dark wax, let me warn you about something. It will change the color of your piece pretty dramatically if you ONLY use dark wax. Just remember that if you love the original color and do not want it to change.* If you use clear wax first, and then put dark wax, the effect of the wax will change!
I take my brush and dab it in the wax and then simply brush it onto my piece. I do this in sections, and then I take my old rag and rub it off, letting some of it soak into the creases for a more dramatic effect.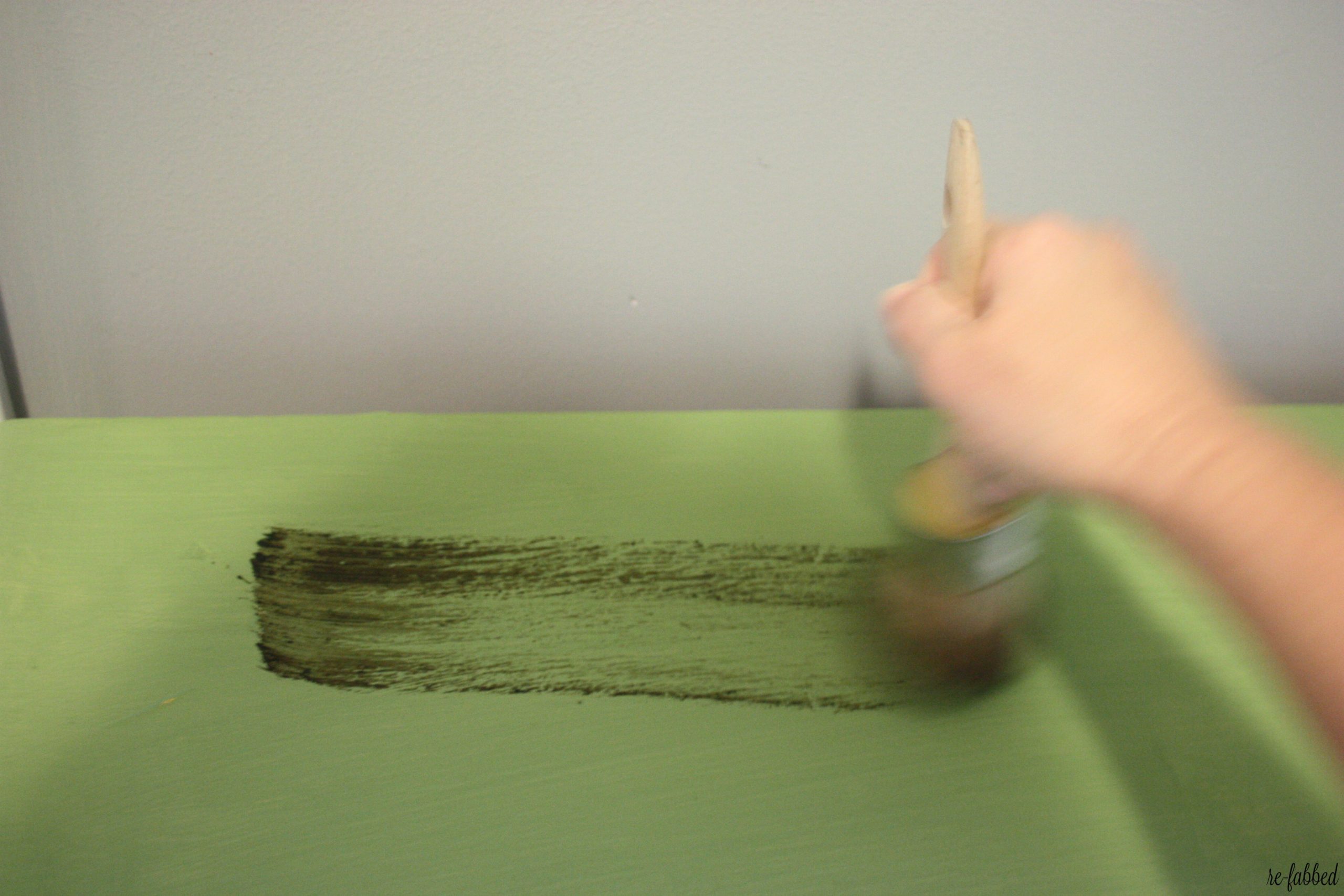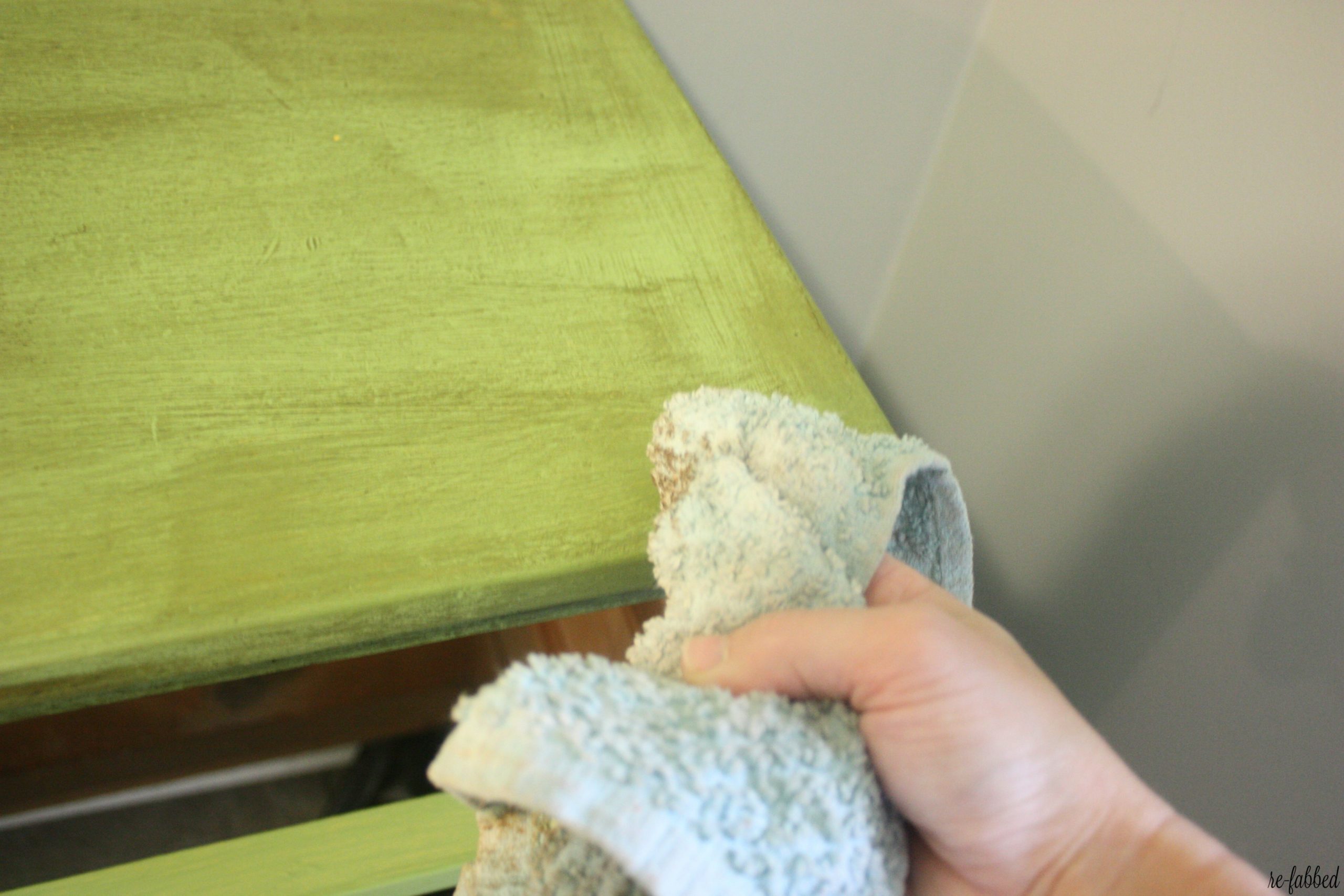 When I was finished with this piece, I was amazed at the difference. I absolutely love it now, and I am sick that I let it sit for so long looking the way it did. I mean, no knobs for 2 years?! Get real.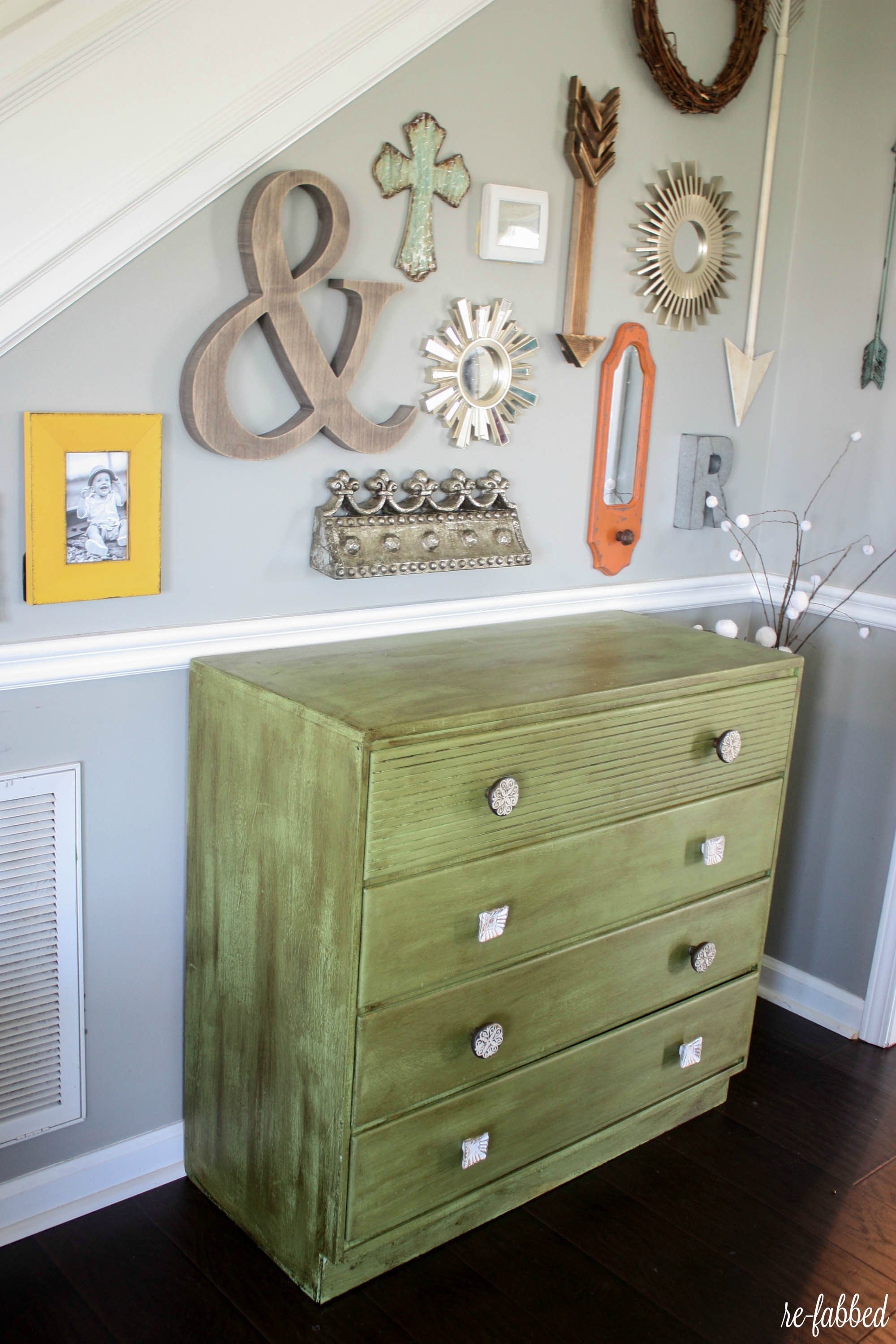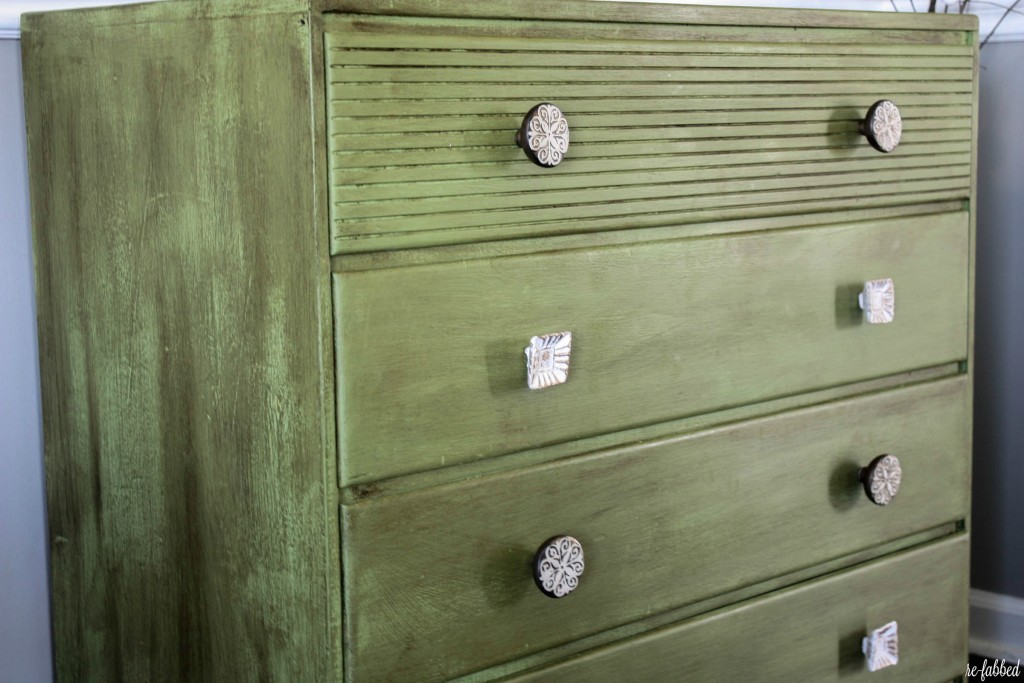 I found these gorgeous knobs at Hobby Lobby for around $1.50/each. Can you believe that?! If you don't shop there for knobs, you need to. They have such a great variety for awesome prices.  To me, this color and this hardware gives this piece a Pier One look. Does anyone else see that?
Once again, it is amazing what a little paint and some fresh hardware can do for a piece! It looks fabulous under my new gallery wall. While I debated on selling it, I think I may just have to keep it 🙂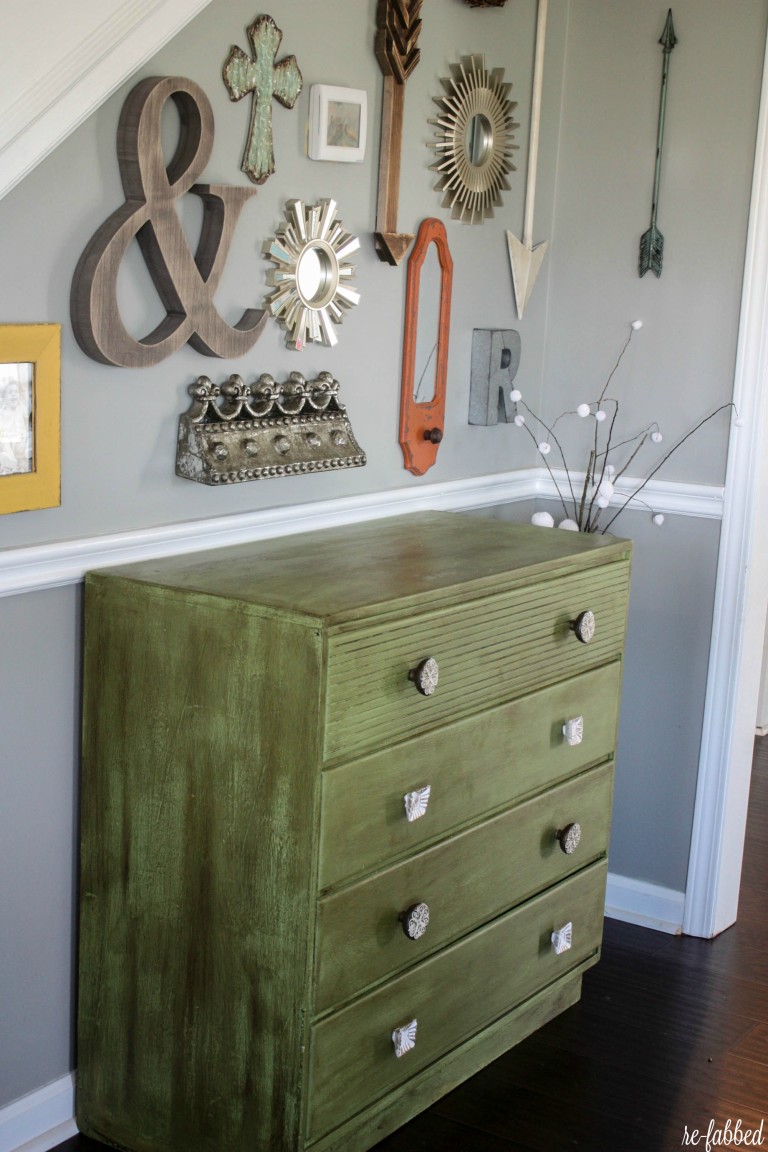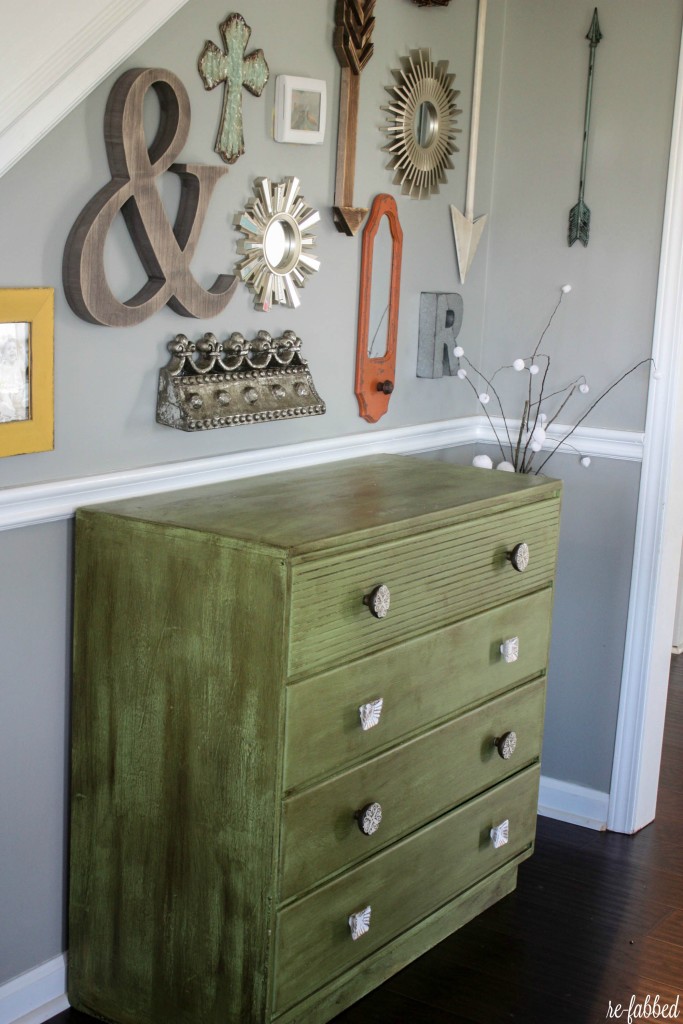 Pin for Later!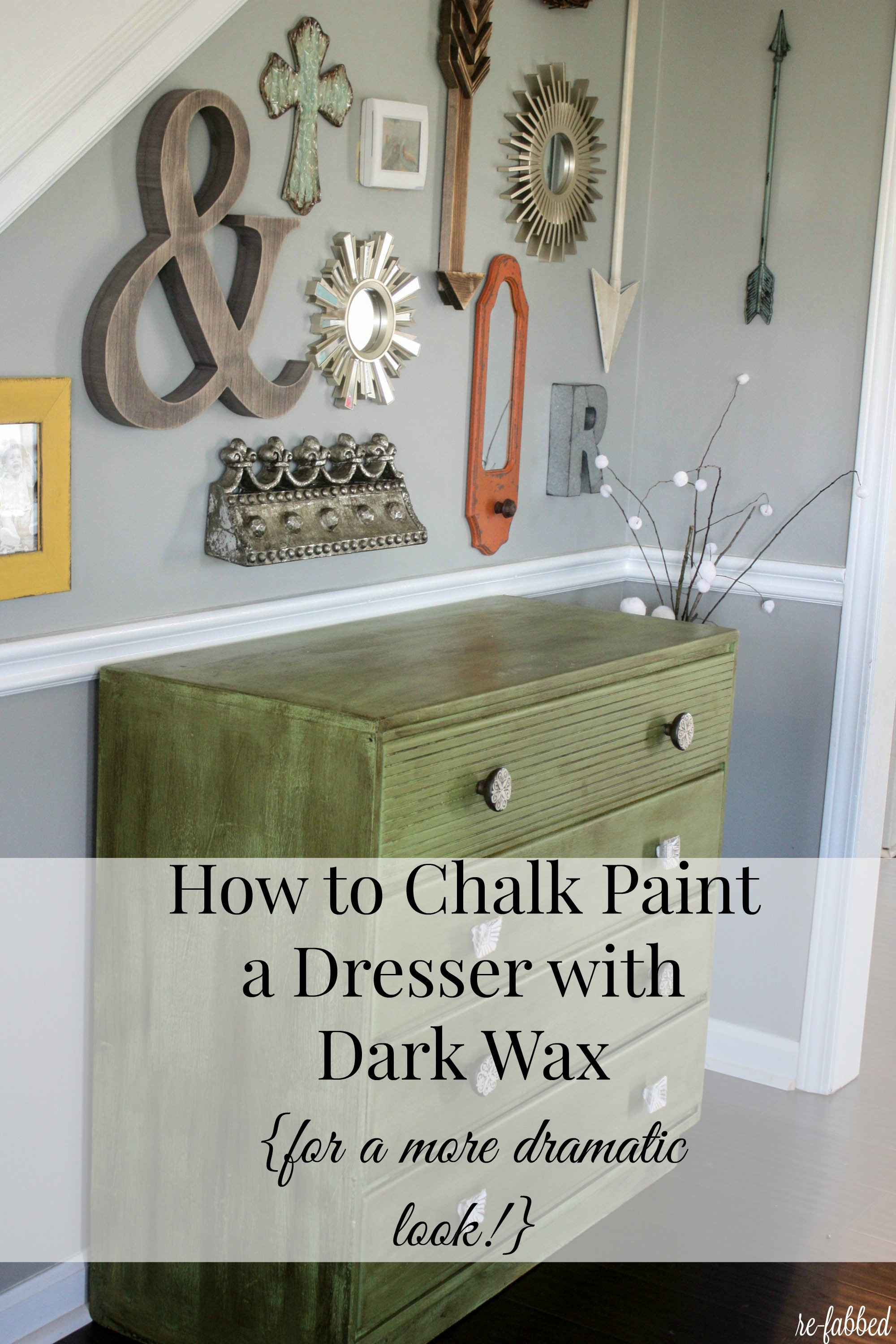 Follow Along on Social Media:
Facebook/Twitter/Instagram/Pinterest