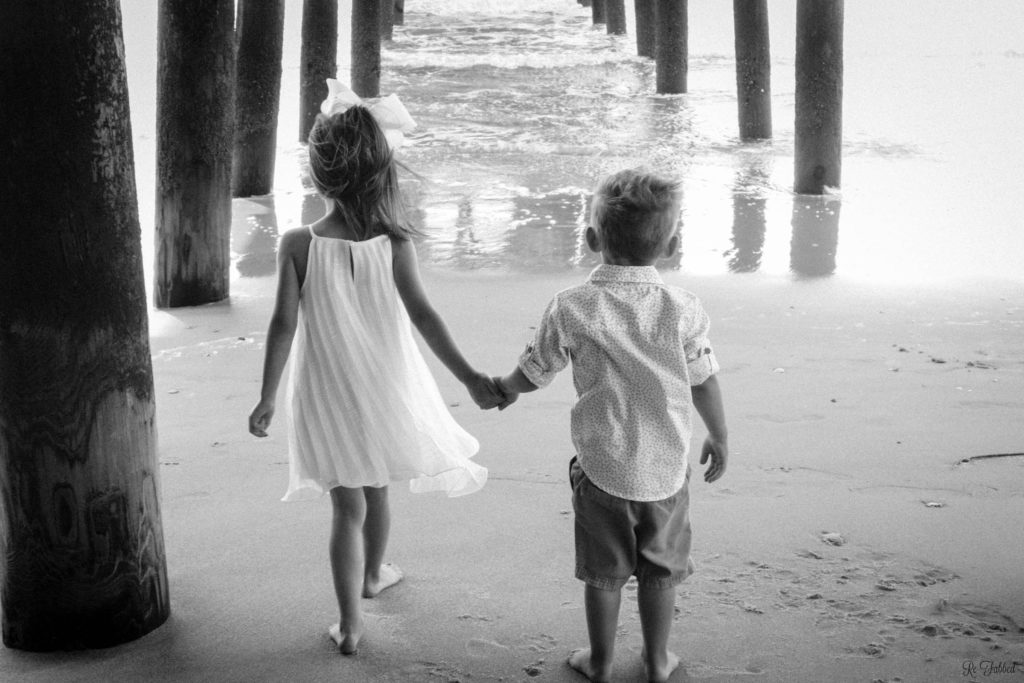 "We cannot turn back the pages of time, though we may wish to relive a happy moment, or say goodbye just one last time. We never can, because the sands of time continue to fall and we cannot turn the hourglass over."
We are all living in those last time moments. We may not realize it, but we certainly are. Maybe it is the last time your little girl will stop on a walk to pick a dandelion just to blow it to make a wish. Maybe it is the last time you will be asked to help wipe a tail or color a picture. Maybe it is the last conversation you will have with a best friend. We go on with our day to day lives never realizing, never relishing in the ordinary- because we fail to see they are really far from ordinary. They are the moments in time that we will never get back, but we will long for in the future.
A few months ago, my baby boy Blaize pretty much potty trained himself. Yes, it is true. He had just turned 2, and while I had let him go potty in the big boy potty, I had not really ever pushed him to potty train yet. Maybe it was because I was holding onto the fact that he is my baby, and I was simply not ready to admit that he was ready and growing up on me. I don't know. But the fact of the matter is, he was ready so he did it.
I had just recently bought him a big pack of diapers, not knowing that it would be the last pack of diapers I would buy for him. I went to Walmart like always, bought them and went on with life. It was a simple thing. It was an ordinary thing. But, looking back, it was the last time I would buy diapers for my baby boy. Yes, it is a wonderful thing that he is potty trained. It is a wonderful thing that it was so easy. It is a wonderful thing that I will save that money. But, it is a hard thing for a momma who is trying so hard to hold on to every millisecond because they are escaping her so quickly. It is hard to know that the little baby boy who has had me completely wrapped around his finger since the day he was brought into this world is now becoming a big boy and actually wearing Paw Patrol underwear with no accidents. Don't get me wrong, I am so incredibly proud of him. He is growing to be such a good, kind hearted little boy whom I love more than words could ever say. But, he is not a baby anymore. He is transforming into a little man right before my eyes.
When I realized that I had bought those diapers for the last time, it got me to thinking about a conversation that my mother in law and I had not too long ago. We were talking about those "last time moments". I am not sure I had ever given it alot of thought until we starting talking about it, but this week I sure have. You know, we have those last time moments every single day. We don't realize that they are when they are happening, but they are. In my case, I think about my children. If I had known it would be the last time I was buying that pack of diapers, I would have felt totally different that day. I would have probably had a tinge of sadness knowing how fast he was growing, yet feeling proud of his accomplishment. If I had known it was the last time that I would rock Eden to sleep, I would have rocked her much longer and held on much tighter as it was happening. I didn't know. I was just going through my daily life, living in the moment like we all do. In fact, I was probably in a hurry to have some alone time. These moments that Blaize wants to hold my hand in the car, or the moments that Eden says "Lay here just 1 more minute", those will stop. When will that last time be? Will I cherish it and hold onto it, knowing the significance it truly has…or will I halfheartedly go through the motions and miss the moment altogether.
Once again, I am challenged to live in each moment. I mean truly live…. realize that these days are but a vapor and soak each one up to the fullest. That way, when I look back and realize I had a "last time" moment, I can truly say that I lived that moment. I cherished it. I breathed it in and relished it for what it was, the last time.
I leave you with this poem that I found after writing this post. It is amazing how spot on it was with how I was feeling.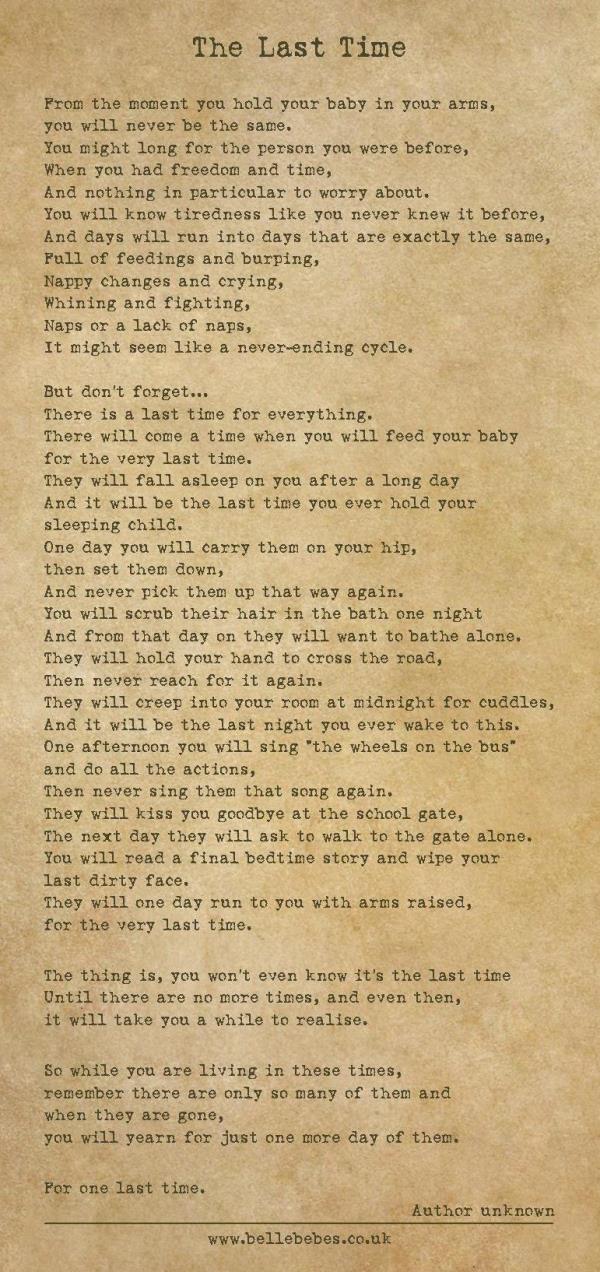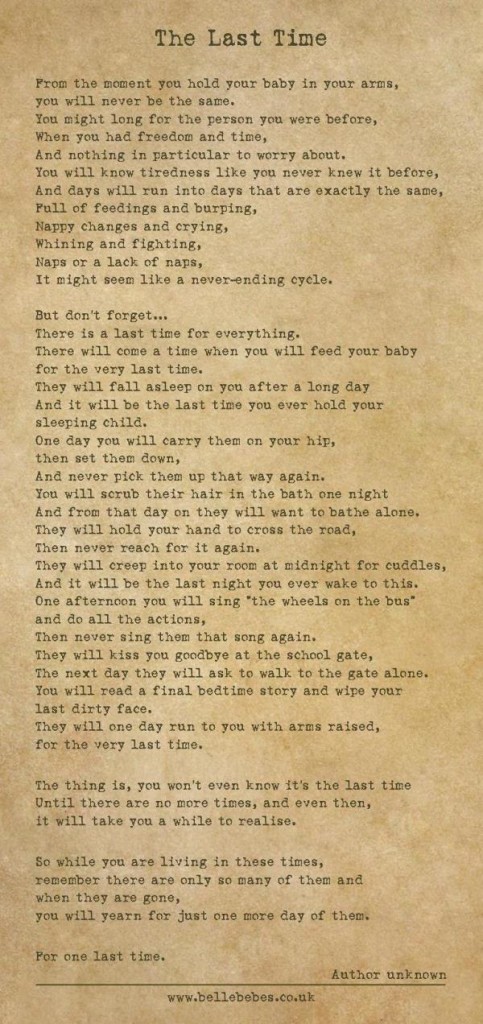 James 4:14
"..whereas you do not know what will happen tomorrow. For what is your life? It is even a vapor that appears for a little time and then vanishes away."