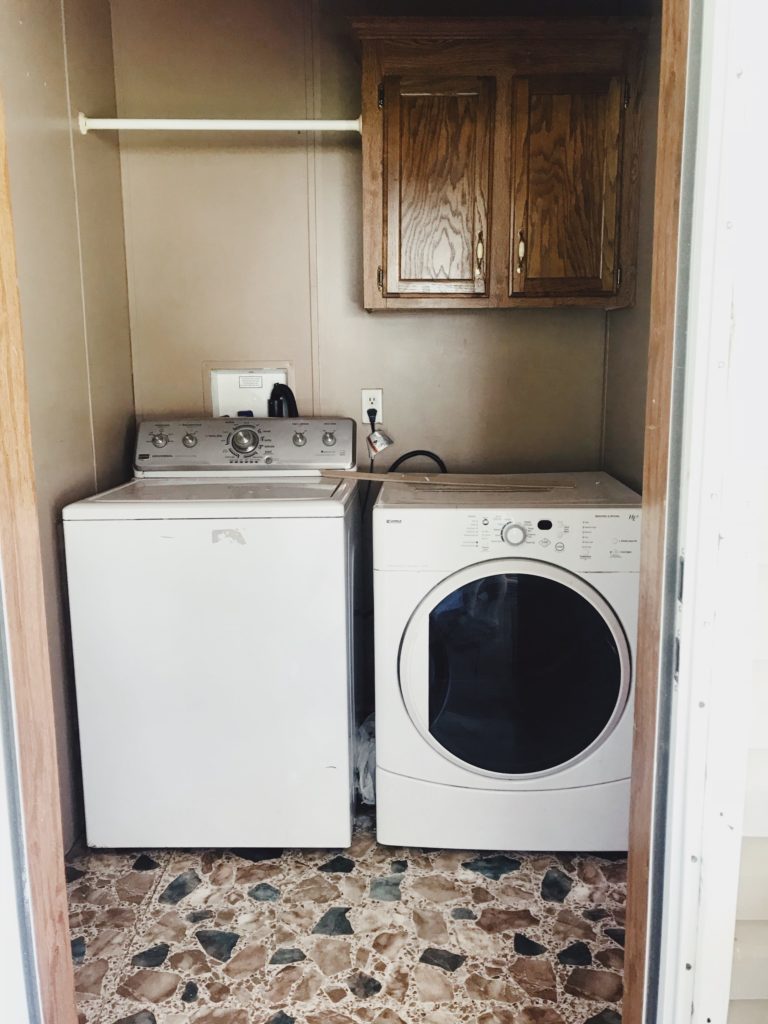 Who doesn't love a good BEFORE AND AFTER? Today, Hannah is letting me share her mobile home laundry room makeover- because I knew it was something my community would LOVE to see!
The star of the show for her laundry room makeover is actually a SUPER budget friendly diy project called "german smearing." If you aren't familiar with this technique, we're about to show you how it's done!
What you'll need…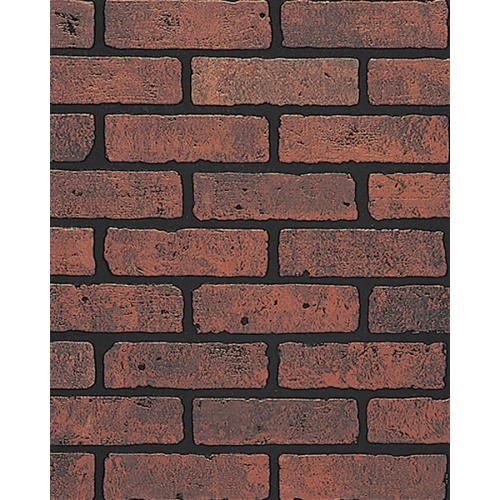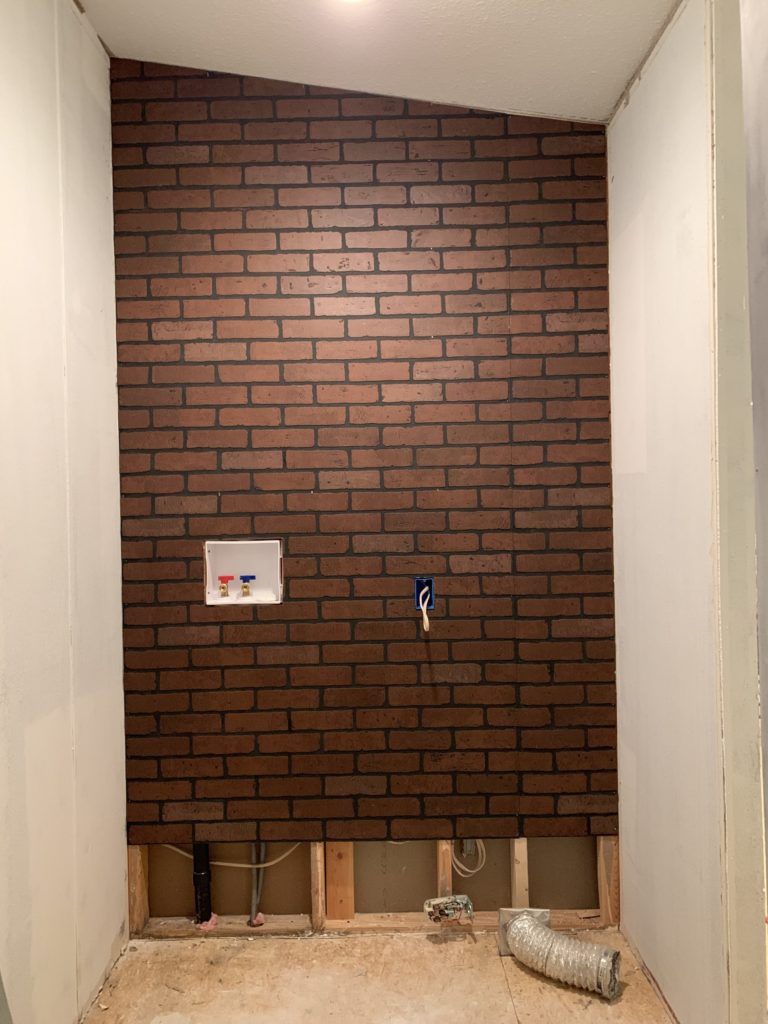 Of course, the first thing you need to do is measure your wall to ensure you get the right amount of brick panelling. The sheets come 8 ft tall by 4 ft. wide- so for their measurements, they only needed two sheets!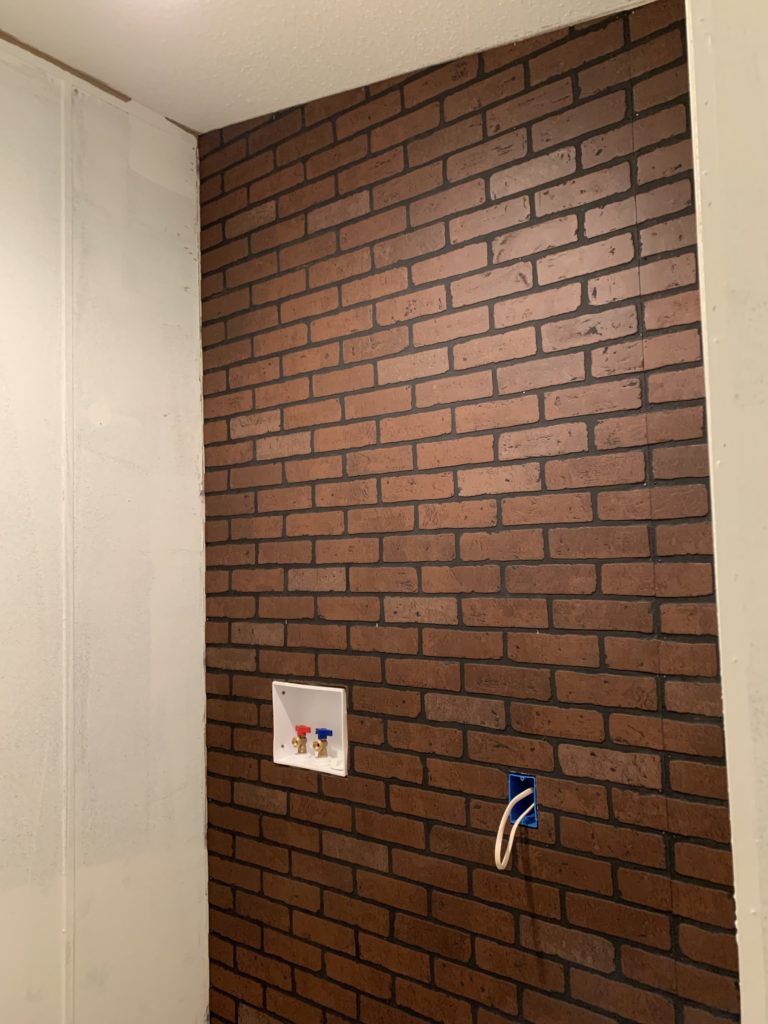 They were able to easily nail the sheets onto the wall with a nail gun, and cut out the pieces needed for the wiring. Now on to the fun part!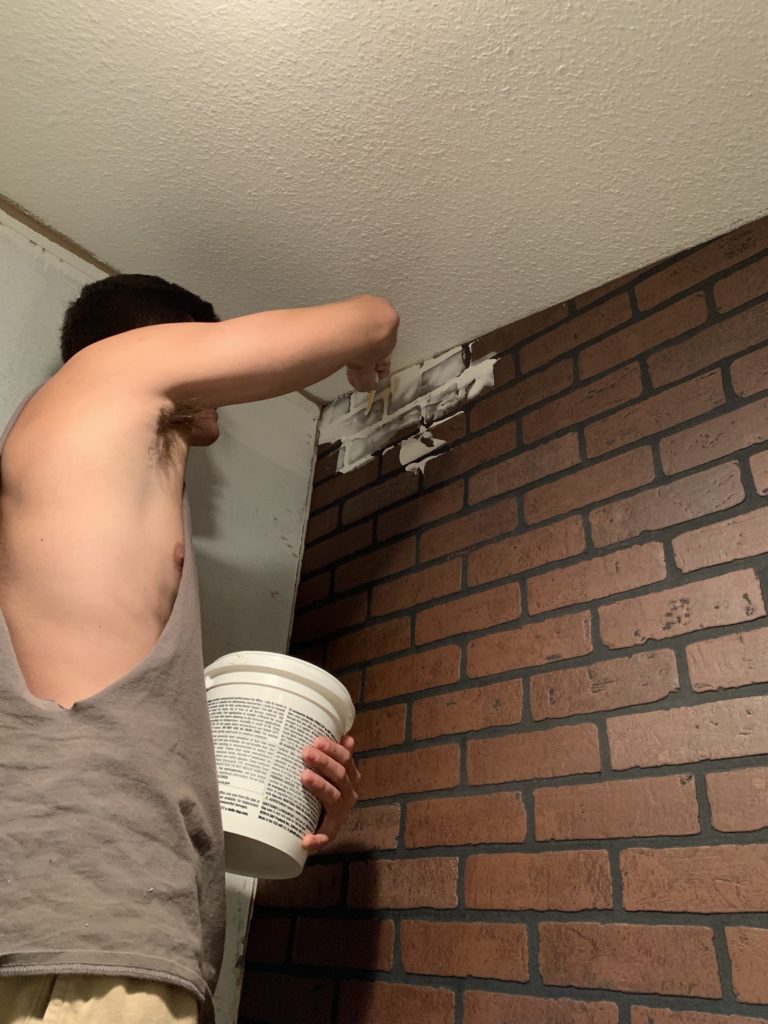 It's honestly pretty self explanatory! Just scoop out some spackling onto your spatula, and start smearing it over the brick. THIS is how you get that gorgeous "whitewashed" look!
You can make the spackling as thick or as thin on top of the brick as you want, just depending on the color you are shooting for!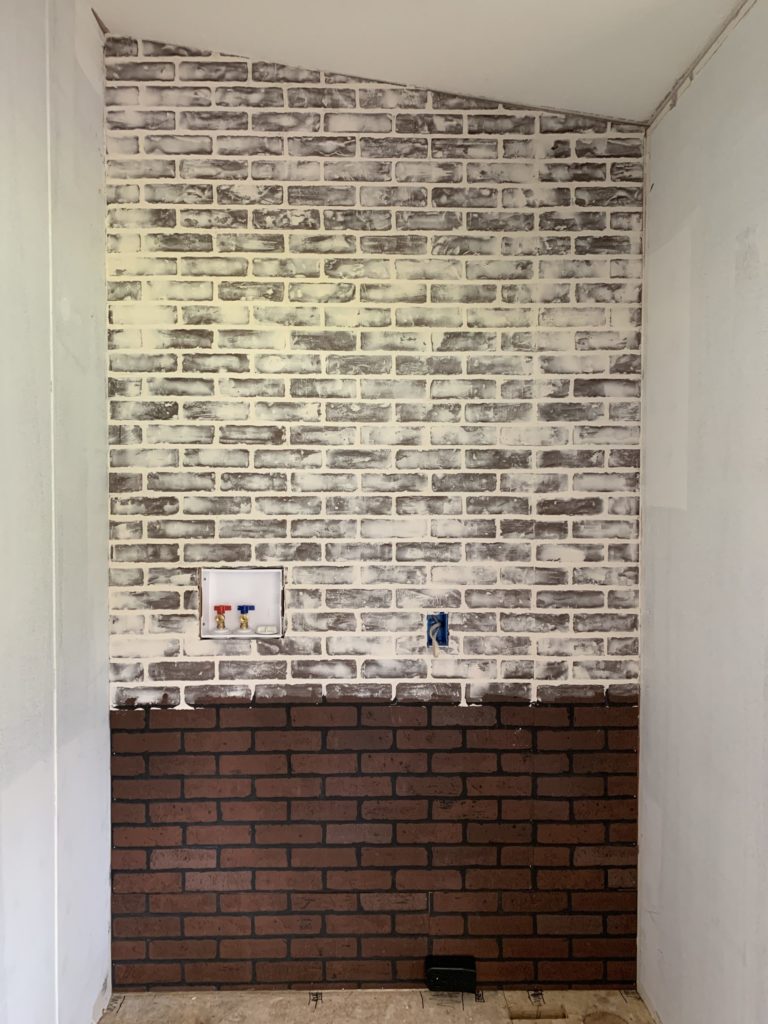 As you can see, it makes a HUGE difference! The best part about this project is that it's textured- so it looks JUST LIKE real brick!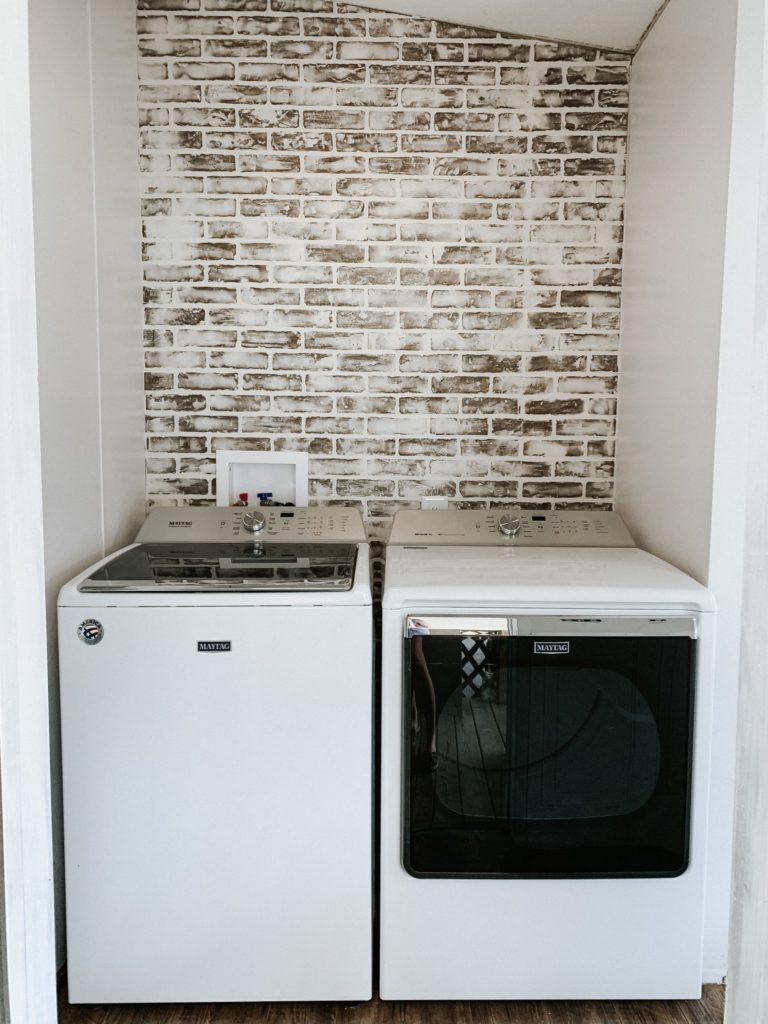 Once you have it all spackled and dry, THAT'S IT!!!!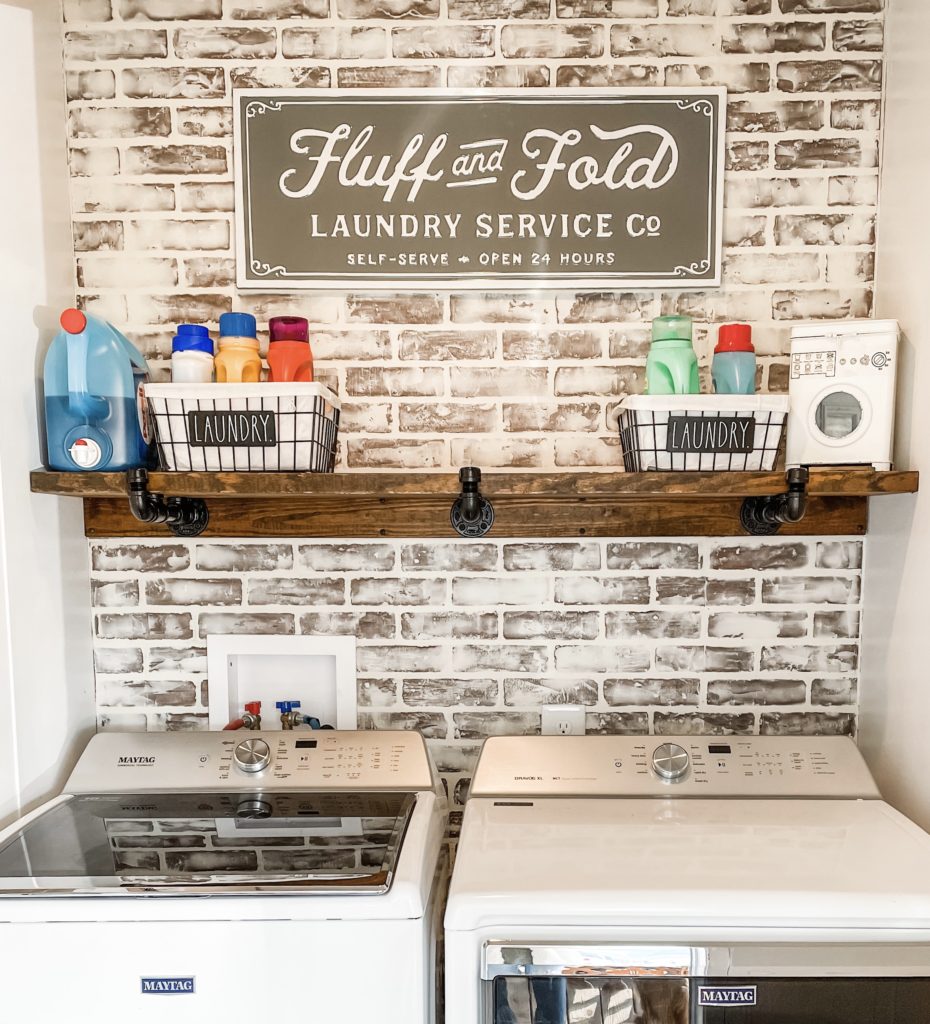 Here's how it's looking after she has it all decorated! I think it is just plain gorgeous, and gives you the perfect "faux brick" look while being on a budget!!!
Shop this look!
*click the image to shop!
PIN FOR LATER!