I have often called my home decor style "Funky Farmhouse". I don't know if that is the best description or not, but I do love the farmhouse style, yet I LOVE color too…so I could never dream of going all neutral! I also love fun textures and designs to be mixed in with the neutral farmhouse look, so for lack of a better name- I decided on funky farmhouse!
I was on Amazon the other day looking for a gift idea for someone when I kept running across more and more home decor items. I was amazed at the selection on there for the home! I don't guess I ever fully realized how much was available in that area! I mean, I typically searched Amazon for specific items that I needed- but never just for home decor. WOW. Let me tell y'all…there is ALOT. And of course, it can be overwhelming!
But, if you like my taste in home decor and my funky farmhouse style- I have done some of the work for you and picked some of my favorites that I found. These are all super cute and pretty budget friendly as well.
*This post contains affiliate links for your convenience, meaning if you purchase any of these items, I will receive a small compensation for my recommendations. I absolutely only recommend items I truly love. Thank you so much for helping support my blog**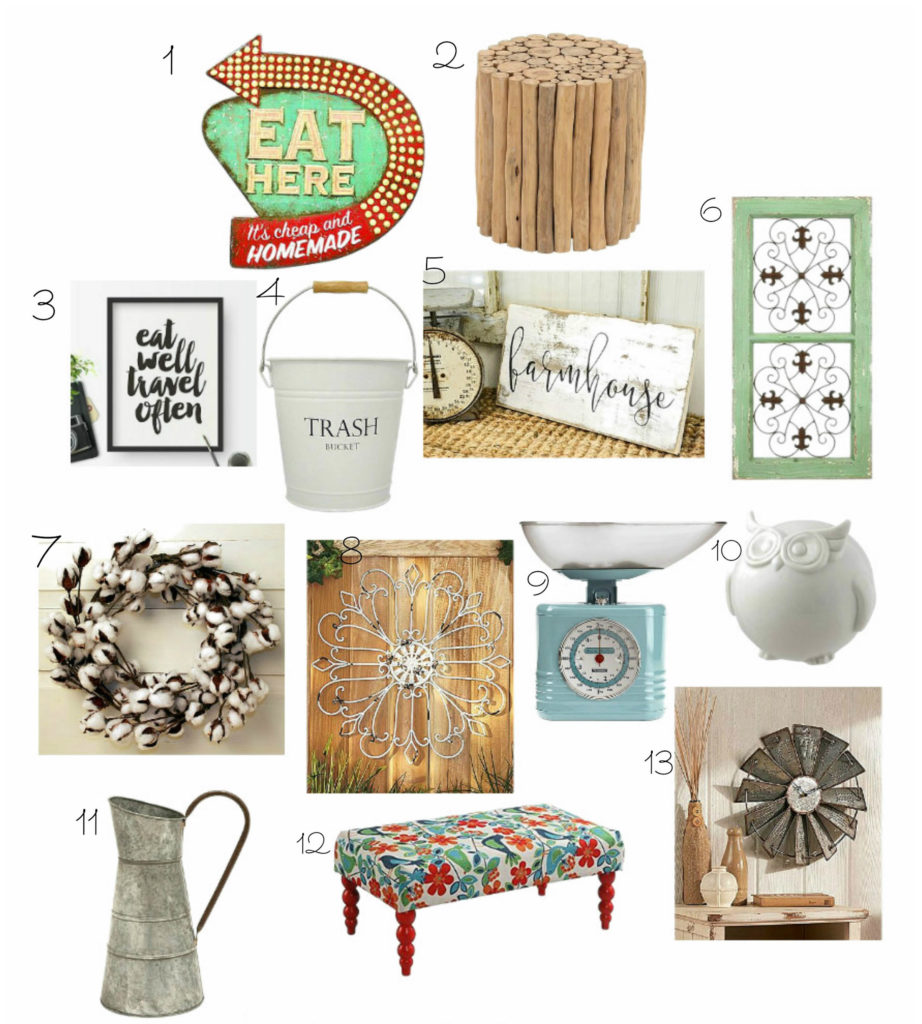 Shop the look!
What do you think about the mixture of the color and farmhouse decor? I LOVE it. There isn't an item up there that I wouldn't love to have in my own house. That colorful bench is amazing, and that cotton wreath is all the rage these days. You literally see them everywhere. Definitely something JoAnna Gaines would have in her fixer upper homes. And that blue scale is calling my name! The galvanized pitcher would be gorgeous with some colorful flowers, and you KNOW how I love owls! Ah…I don't know which my favorite is. I love them all!
What is your favorite find??
If you enjoy following along with my DIY/Decorating Adventure? I would love to have you join the other 1000+ people and subscribe to my emails! I ONLY send emails when a new post is live! No spam here!

Don't want to forget these great deals? PIN FOR LATER or Share with Others!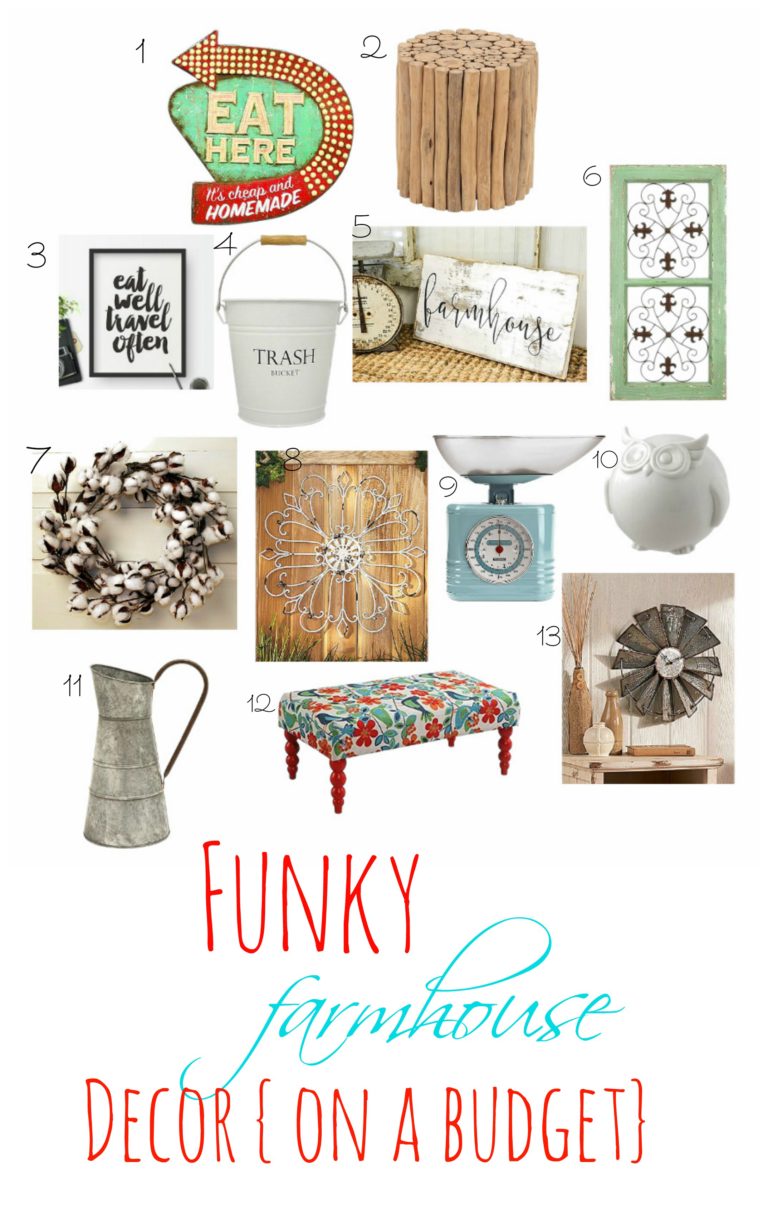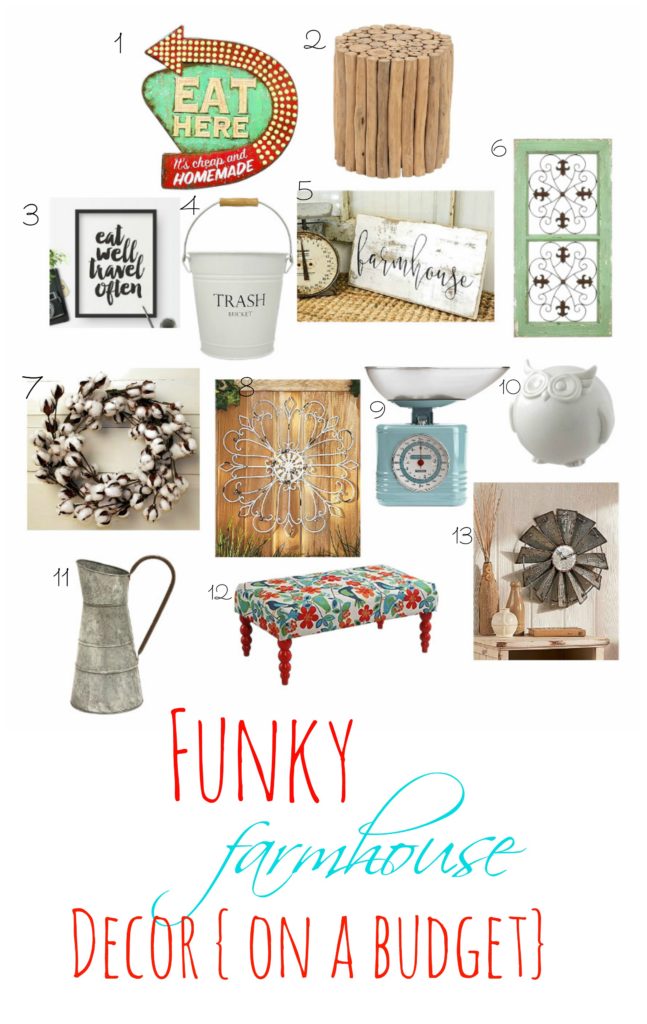 Follow Along on Social Media!
Facebook/Pinterest/Instagram/Twitter