For the past 3 years, we have had 1 little table to eat on, and it definitely wasn't big enough to be decorated. I mean…we ate there, I did crafts there, I blogged from there, etc… It was a 1-in-all table! (AND, it was a good one!)
But, let me say…I was SO READY for more room! One of the first things I did was decorate my dining room and fix it up all pretty!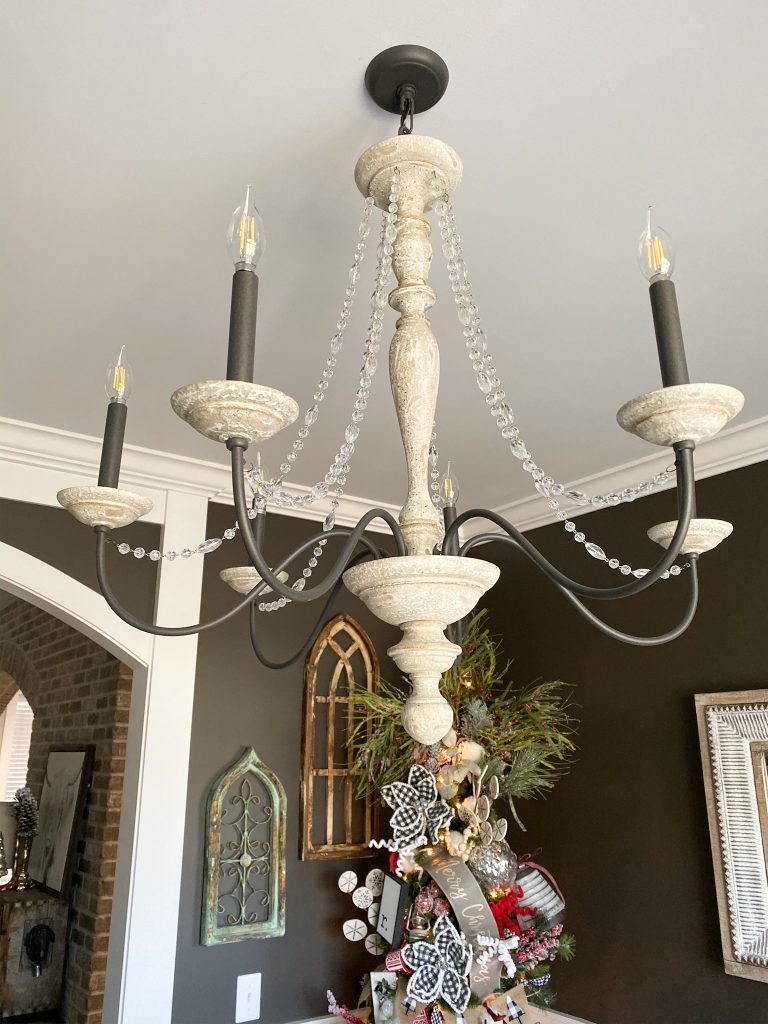 First, y'all know I painted the top part Black. The color is Black Fox, and it lends itself more towards brown, as you will see…but it is PERFECT! (to me, anyway!)
(The bottom portion is shiplap with wainscoating!)
So, here we go….let's see the dining room for Christmas!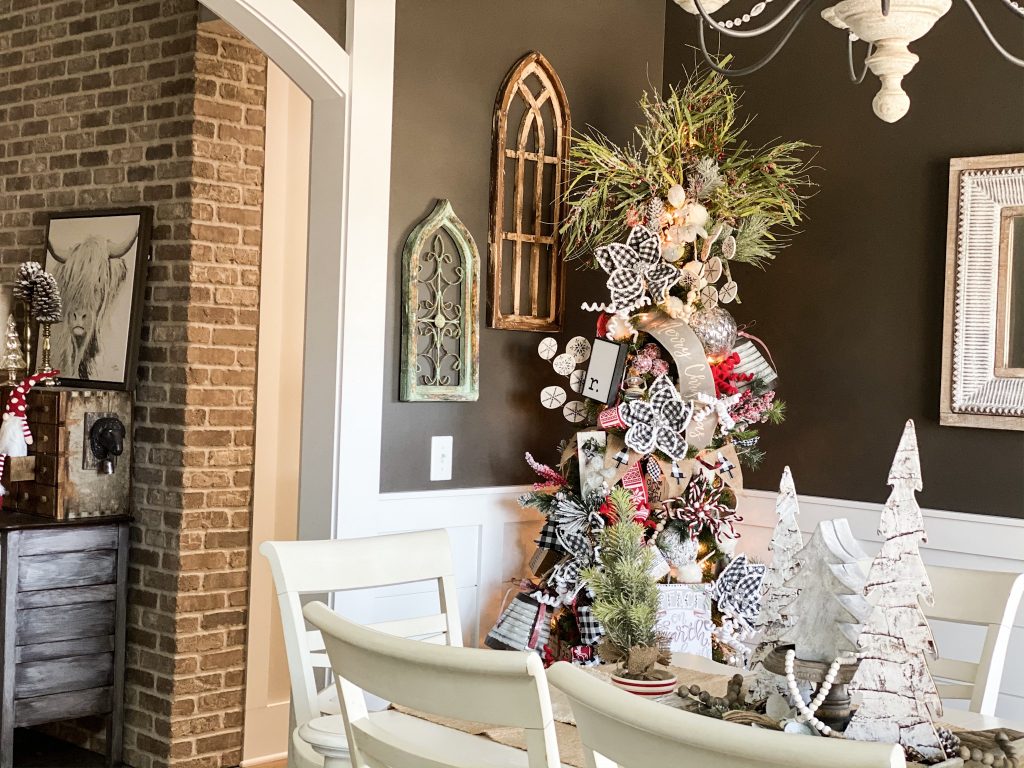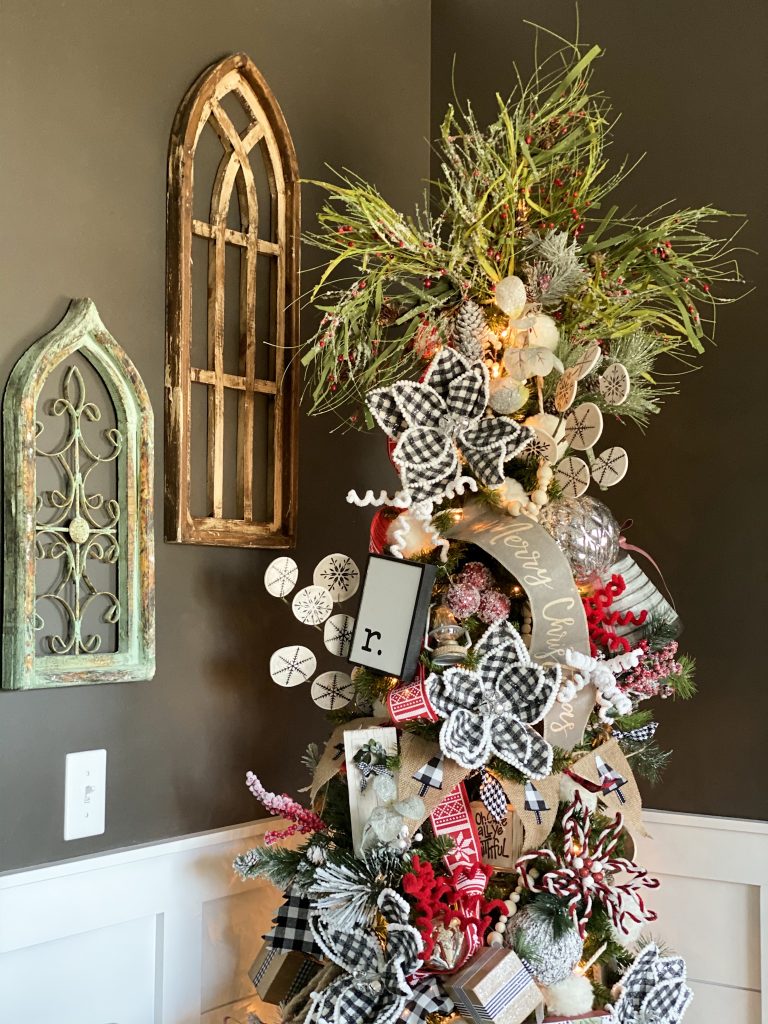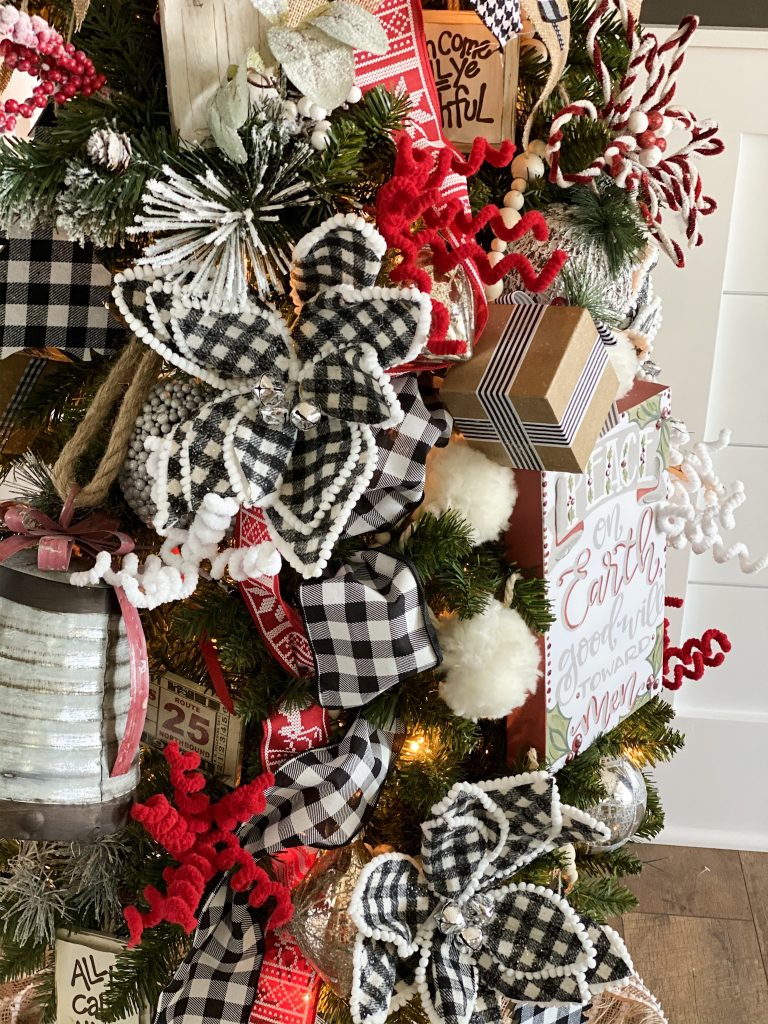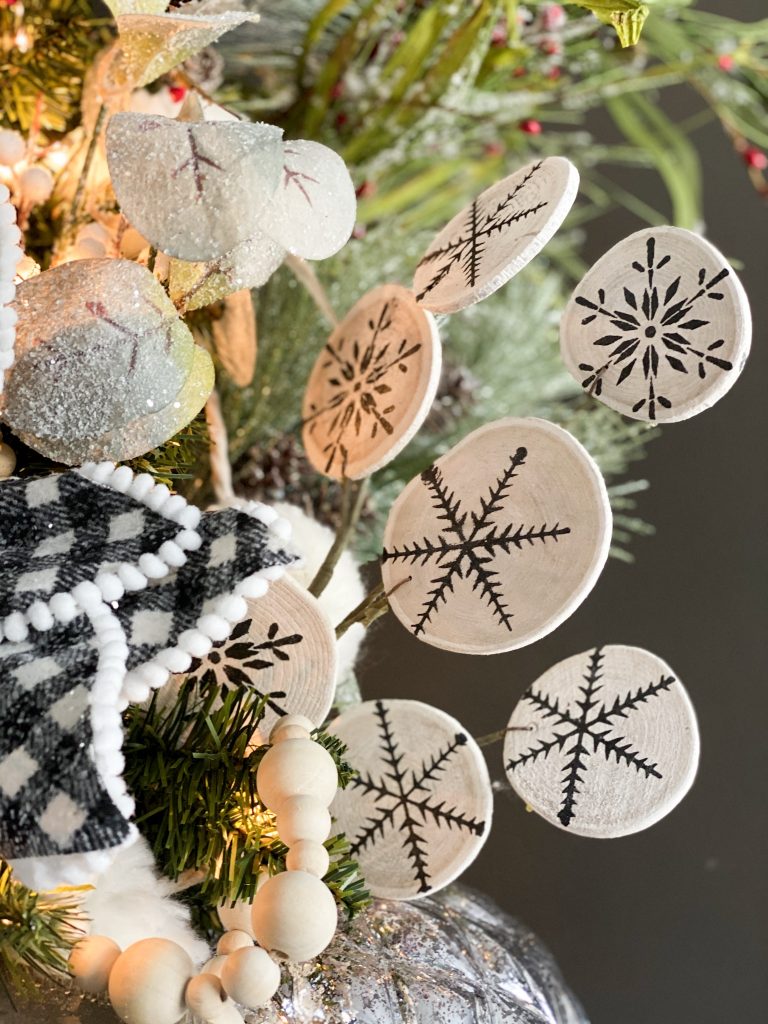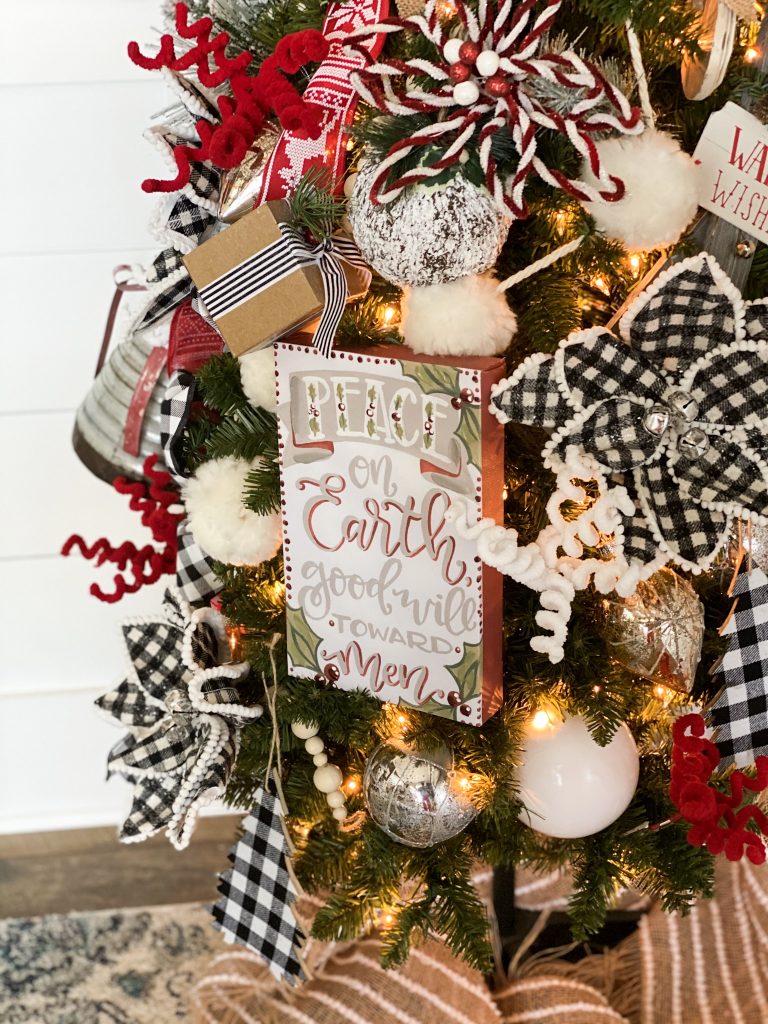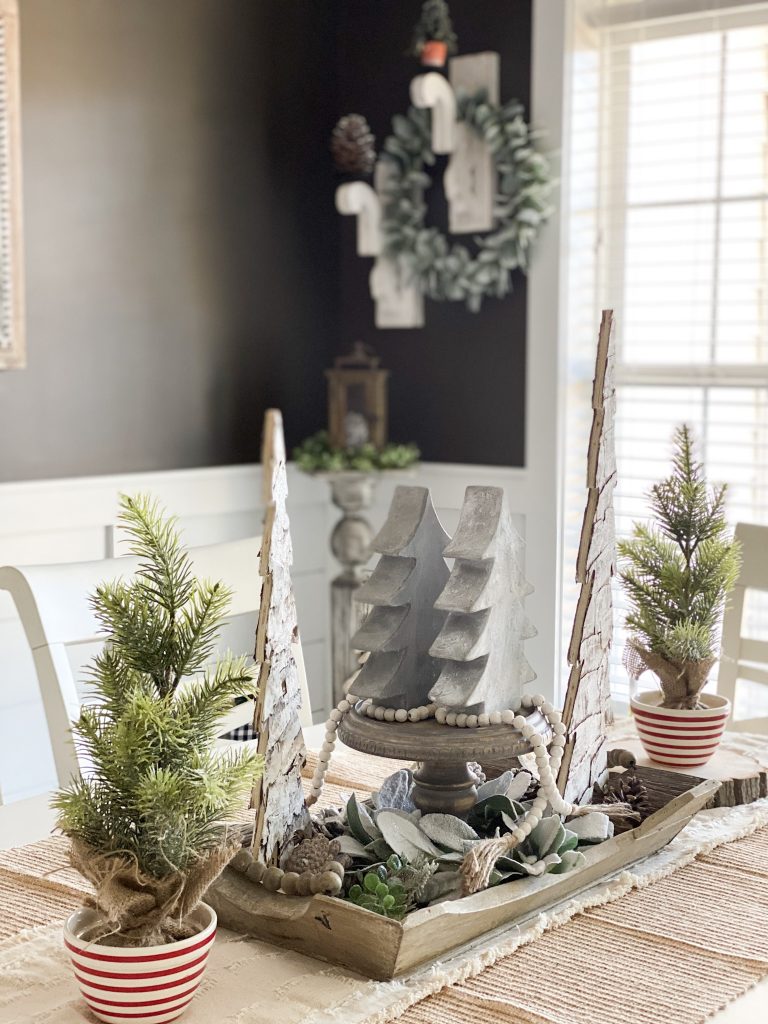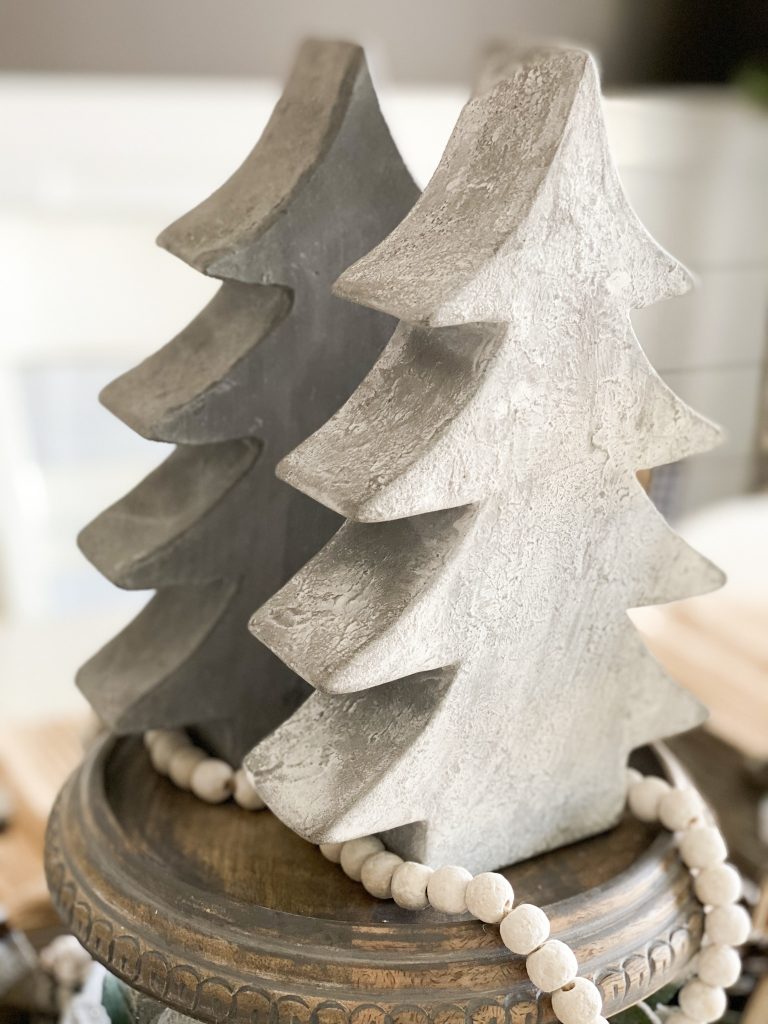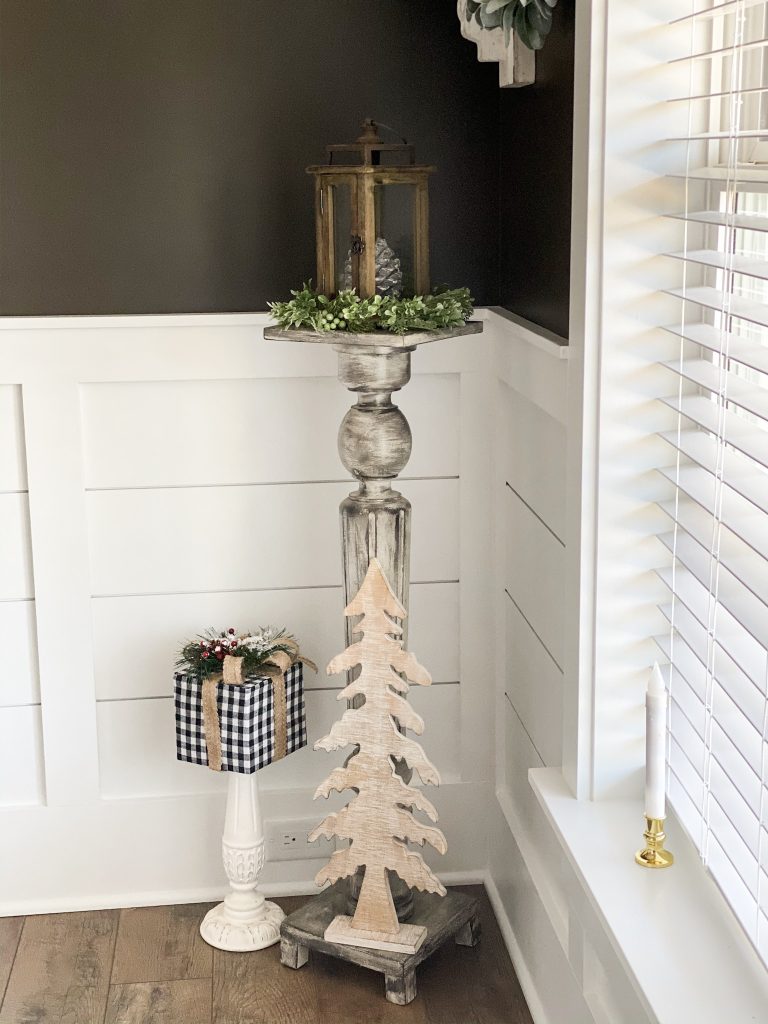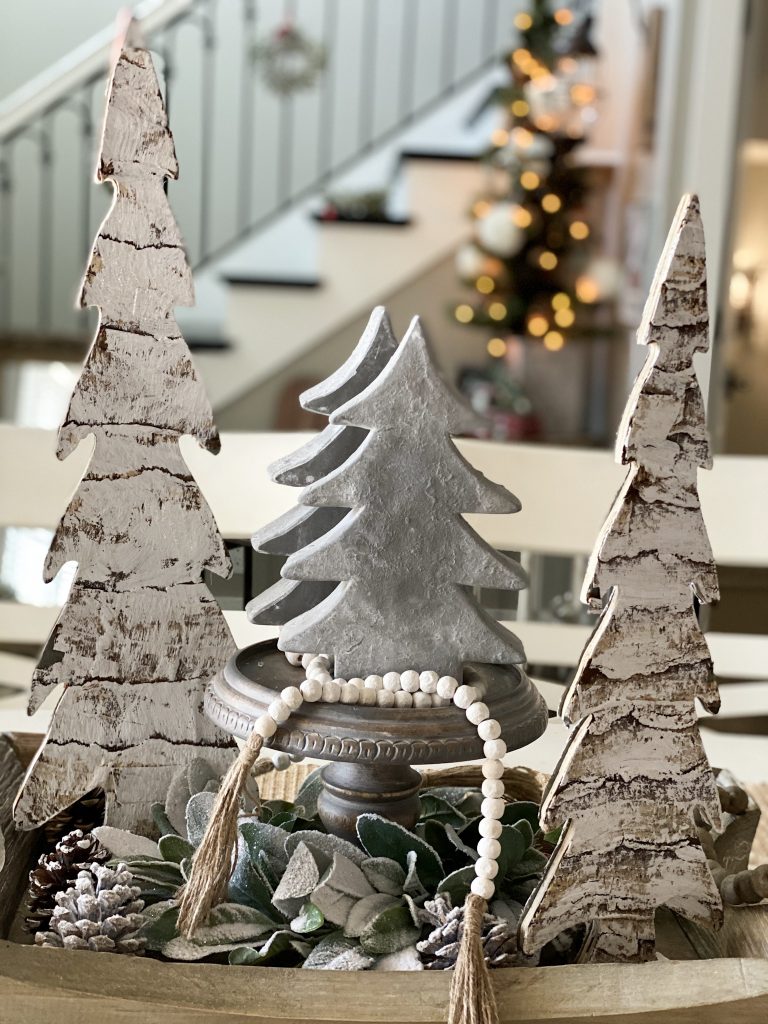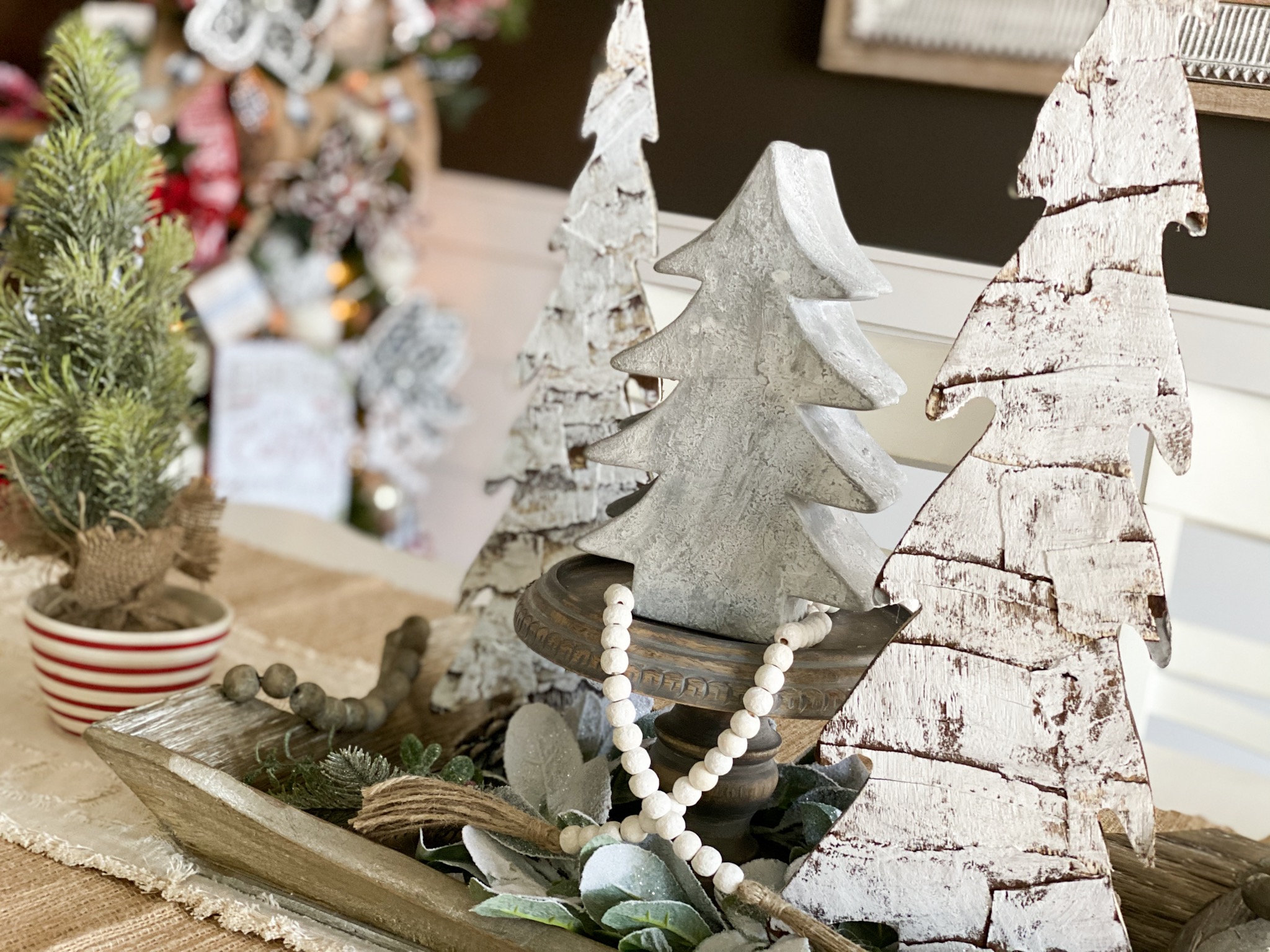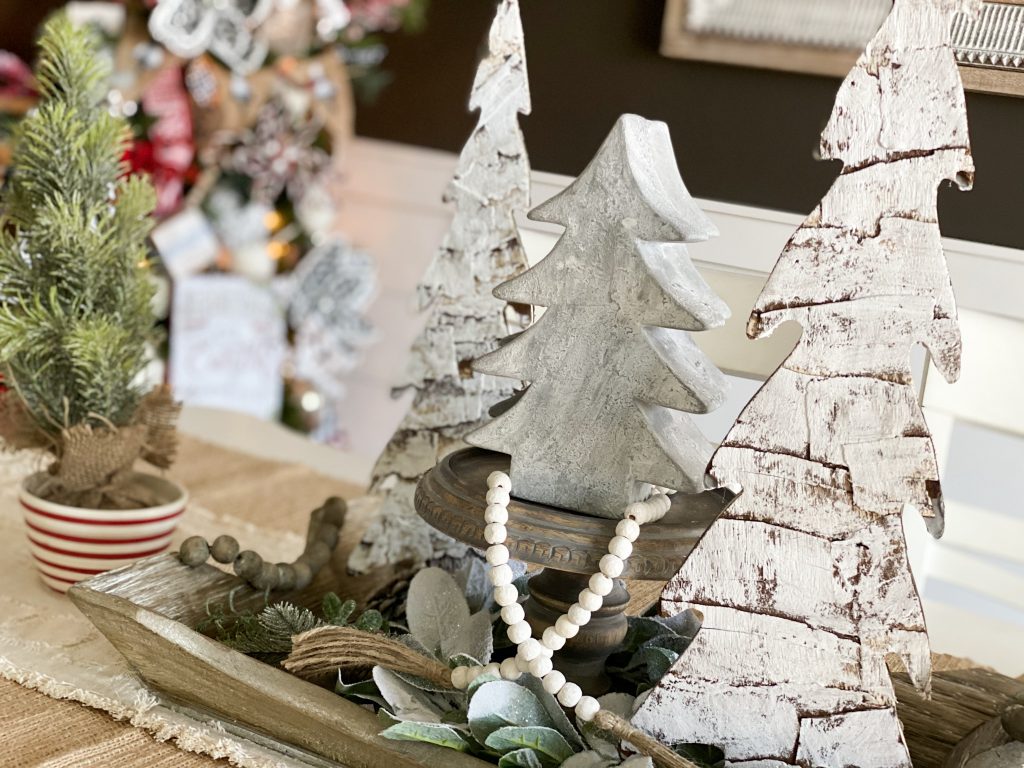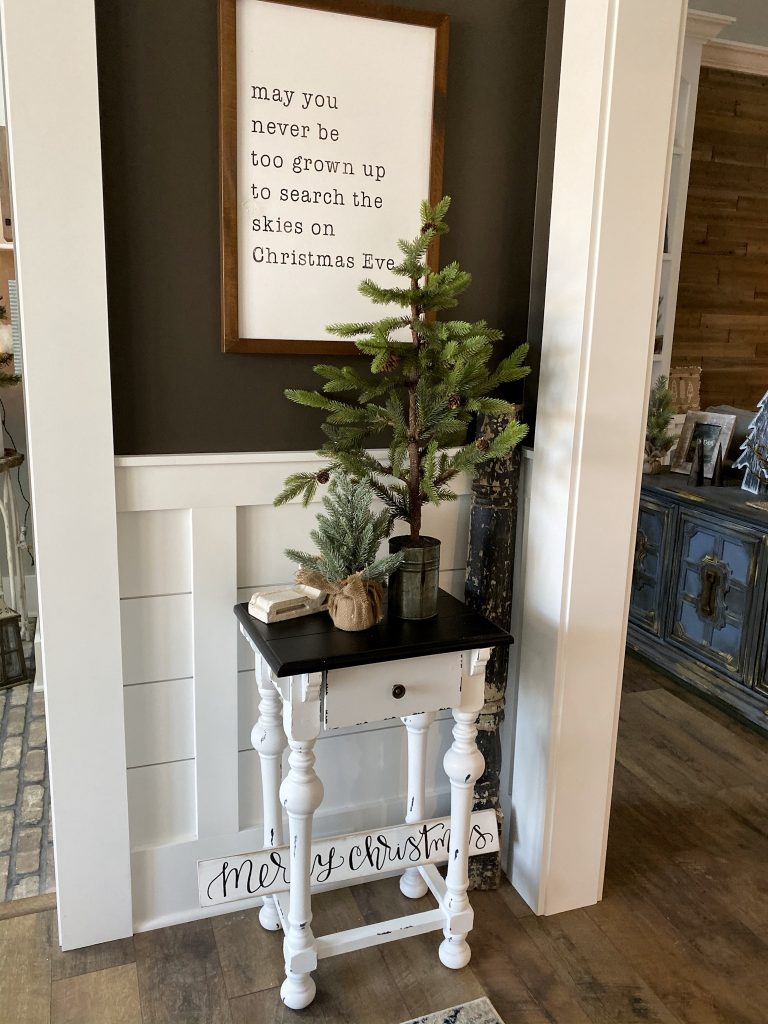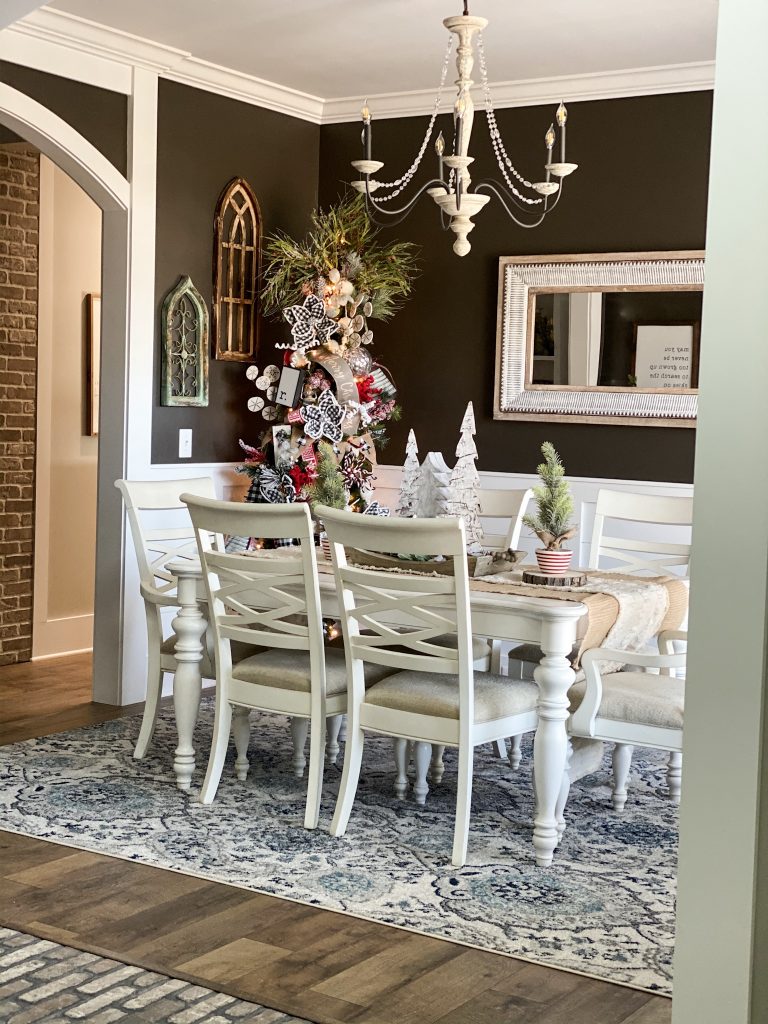 Well, there it is!!! I absolutely looooooove how it turned out!!! It is simple, but it just feels cozy and inviting…and I love seeing it each day!
What do you think about those dark walls????
PIN FOR LATER!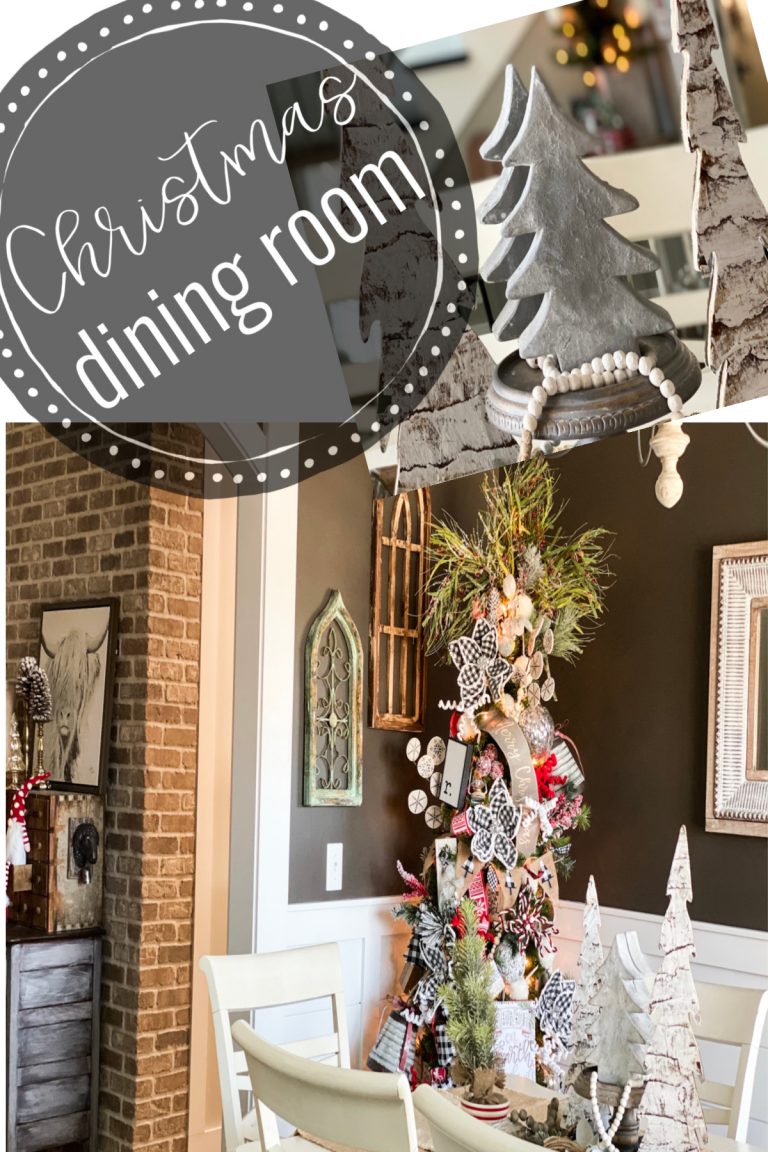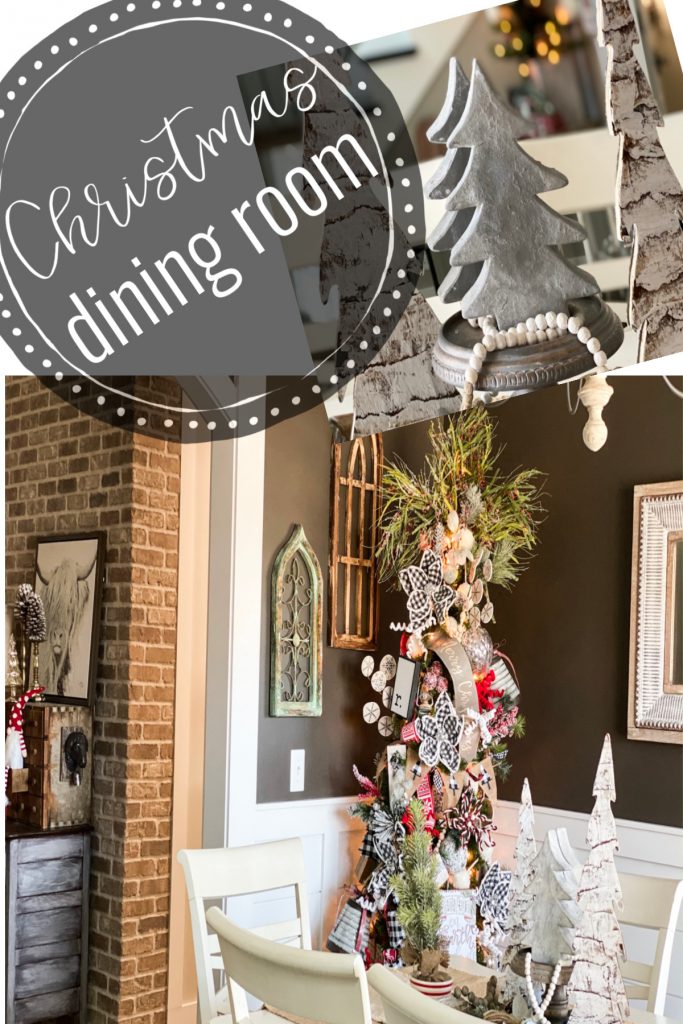 Make sure you are following on Social Media!
Facebook|Instagram|Pinterest|YouTube|Email