So, I hear you want to be the coolest mom of the century… well, you've came to the right place.
LOL, maybe not- BUT, this little girls spa birthday party really was a hit, and all the girls would not stop talking about how much fun they had!!! Honestly, I would love to have this for my 37th birthday party next year… just saying! 😂
If you have a little girl (or honestly, any aged girl!) that loves all things girly, THIS party is a MUST!!! So, how'd I do it??? Keep reading!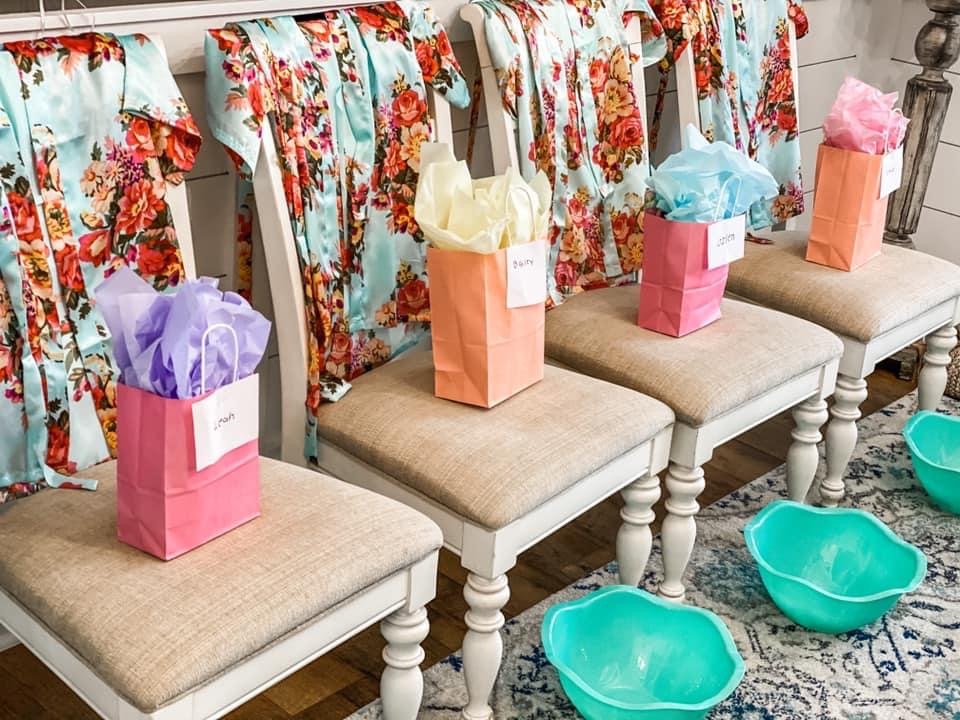 Each girl had their very own "spa session," which means they got a goody bag, a silky robe, their very own bowl to soak their feet, and a mani-pedi! This might SOUND like it cost me an arm and a leg… but y'all, IT DIDN'T!!!! Everything that was in their goody bags came from Dollar Tree; which were items like face masks, nail files, a sleep mask, and candy!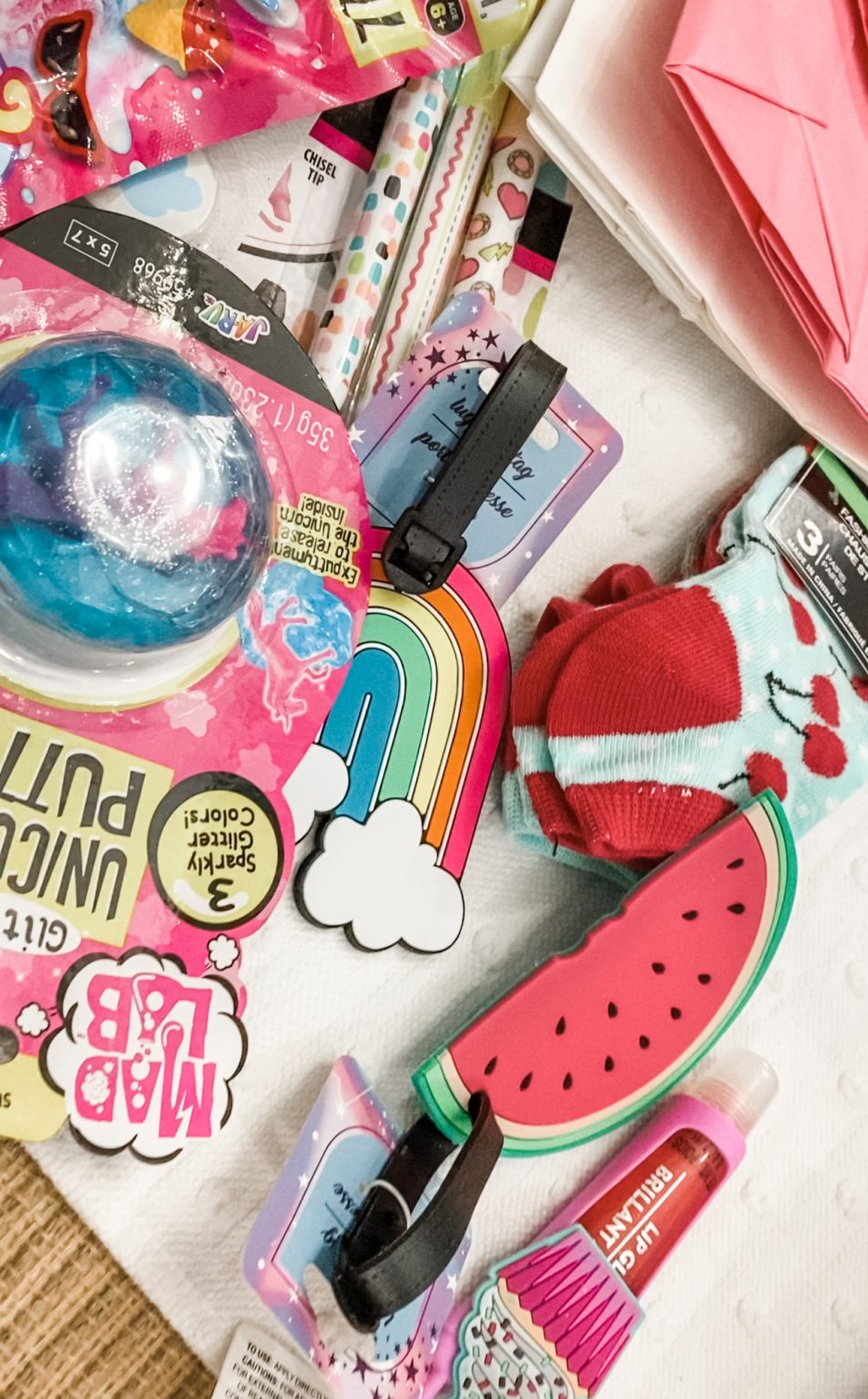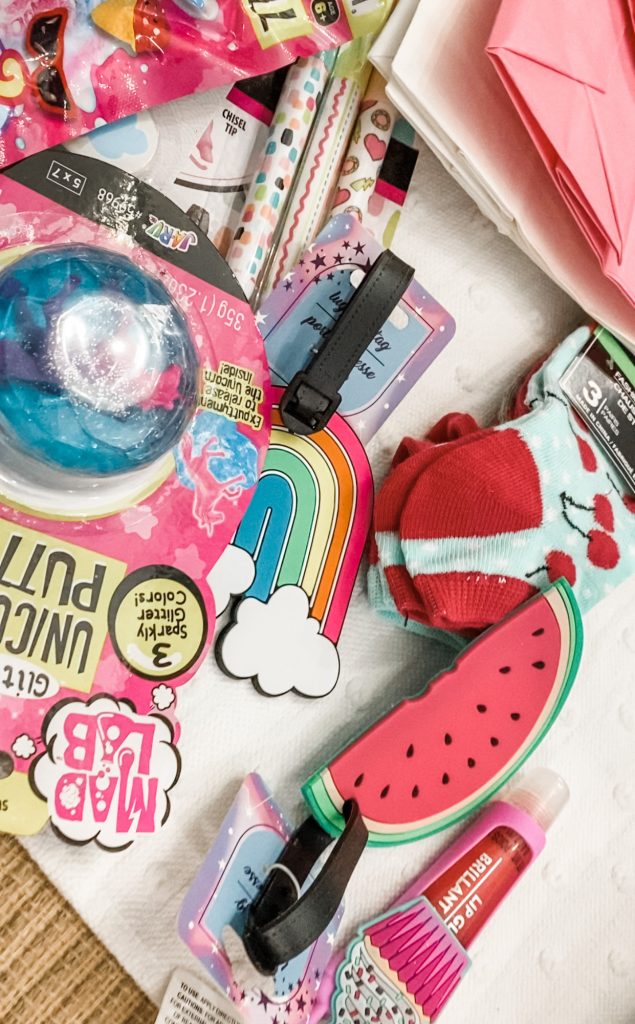 The only thing in their bag that didn't come from Dollar Tree was their plush headbands, which you can find in a pack of 5 for only $8 on Amazon HERE!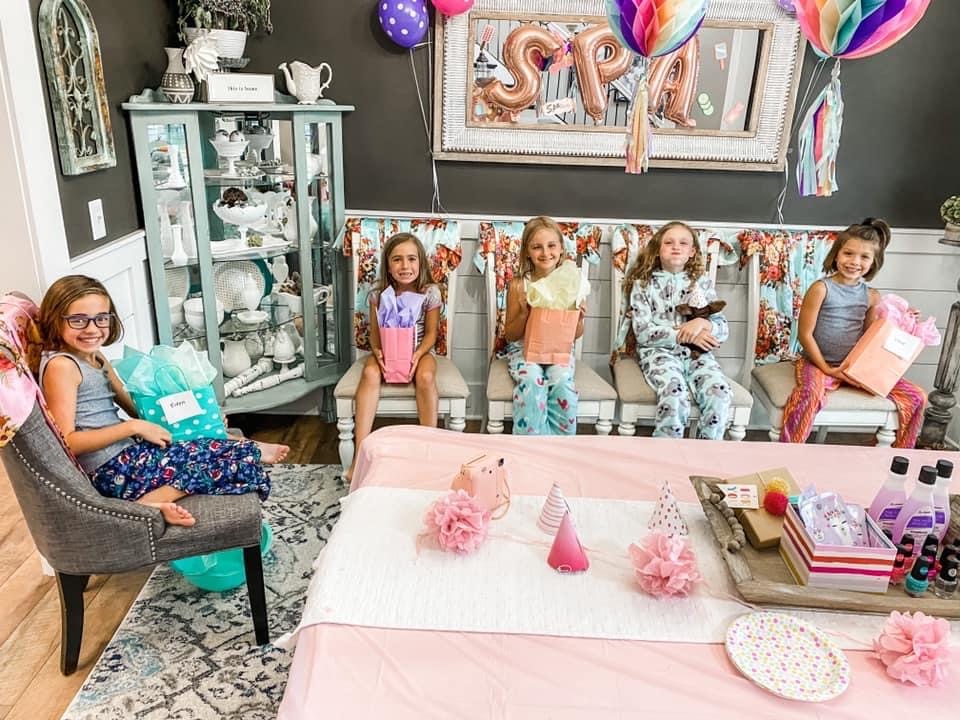 The bowls that they soaked their feet in came from Dollar Tree, as well as ALL the nail polish we used!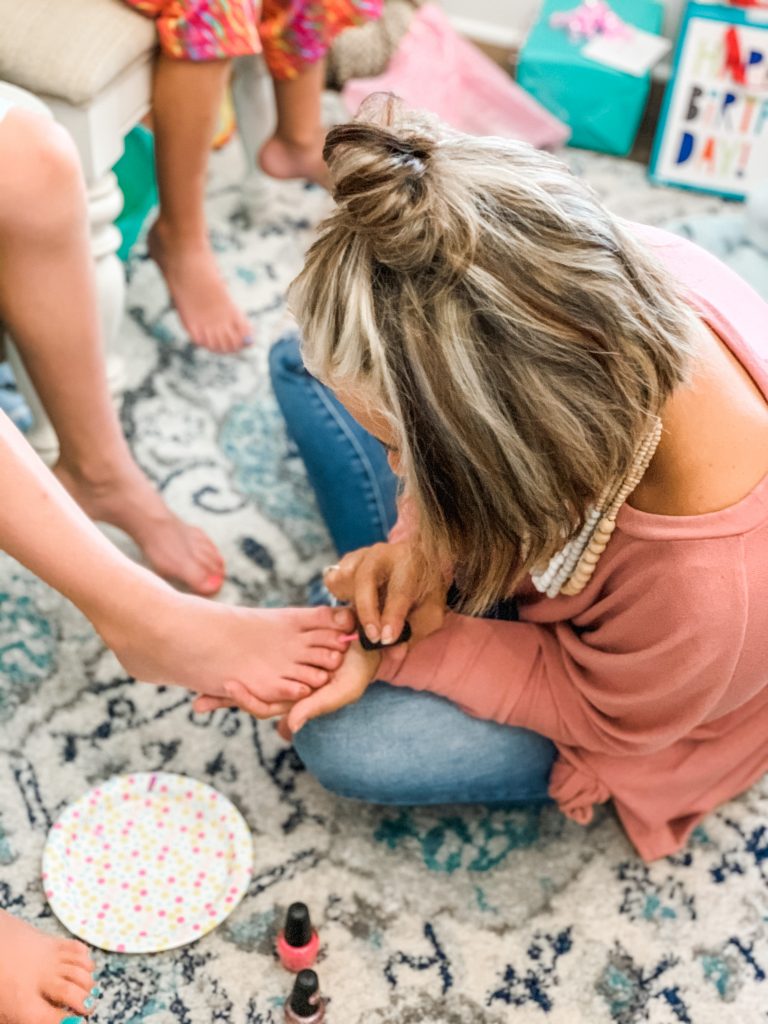 The girls got to pick our their own colors, and I went around and rubbed their feet with lotion (from the Dollar Tree) and painted their toes!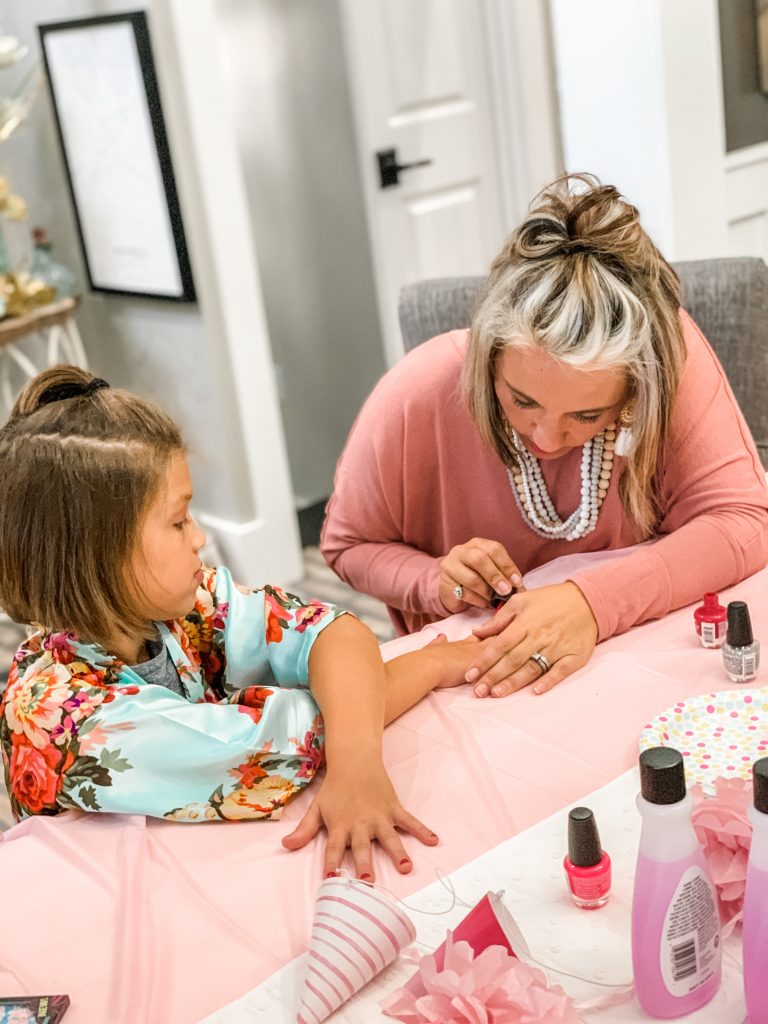 Same thing for their hands… Y'all, these girls felt like hot shots!!!
Their robes came from Amazon, and depending on how many girls you have at the party, this could run up your tab a bit… BUT, the girls loved it!!!! The girls felt so "grown up" having them on! You can find them HERE!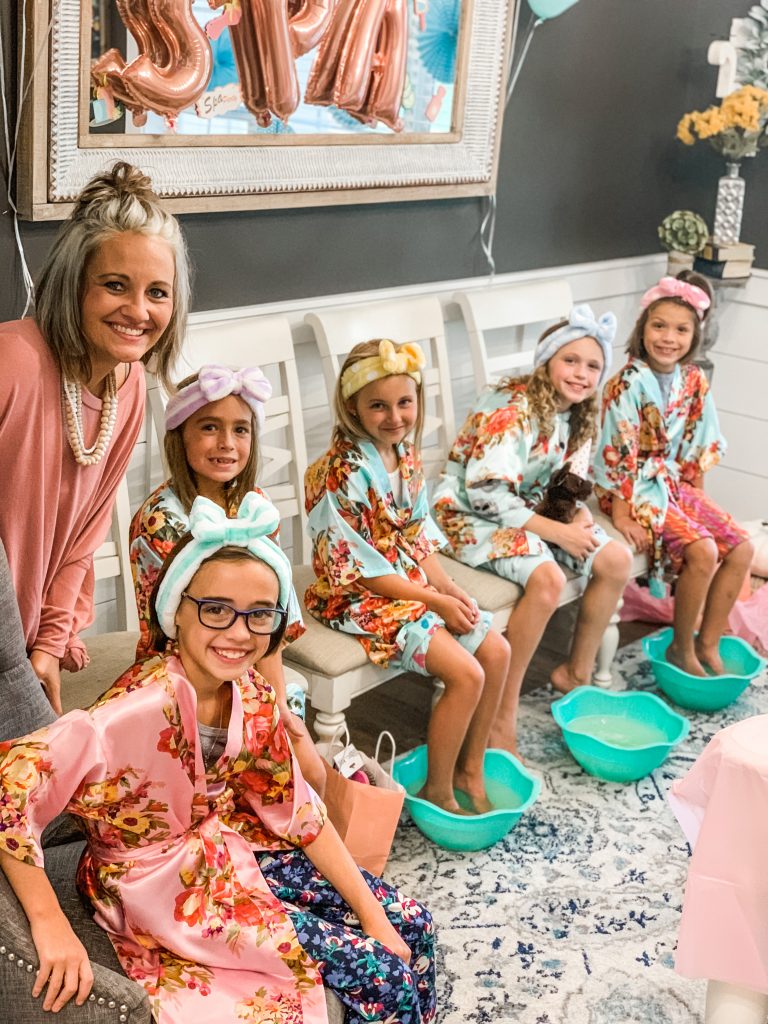 I mean, come on… look at how precious they look!!!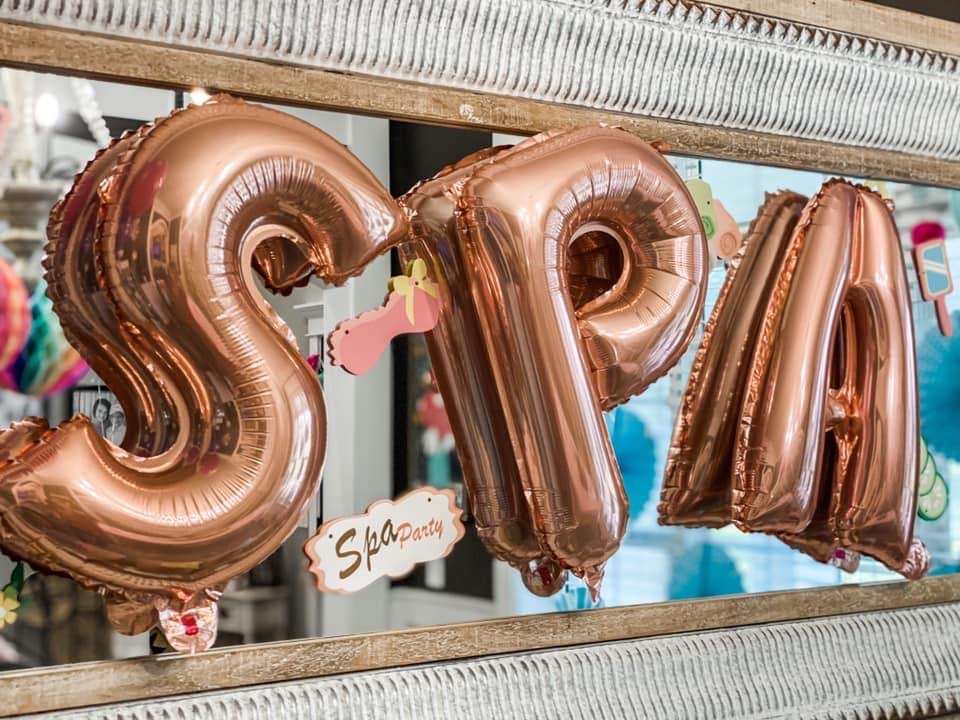 As far as decorations go, I found lots of random "girly" things from Walmart and Dollar Tree. I ALWAYS keep birthday party decorations on hand!
I did end up ordering these rose gold balloon from Amazon- they were supposed to say "spa party," but I ran out of helium… classic Brooke. It came with the balloon, and two spa themed banners for only $12! You can see that HERE!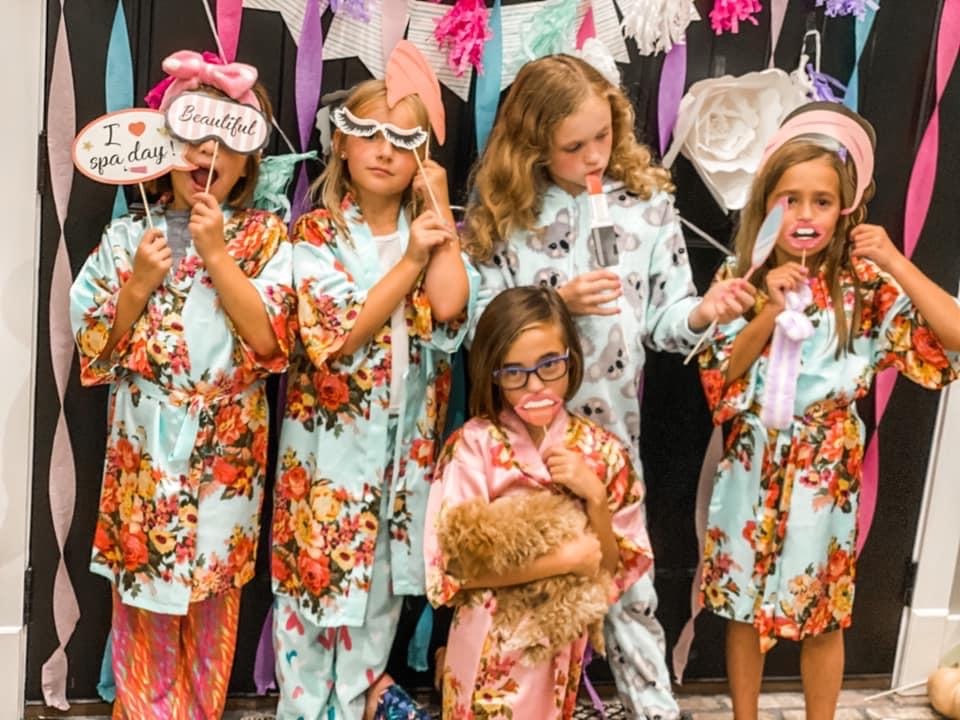 I set up a small "photo booth" where the girls could take pictures, and I found the CUTEST photo booth props on Amazon (shocker) for only $10.99. They had a blast with this!!! You can click HERE for the link!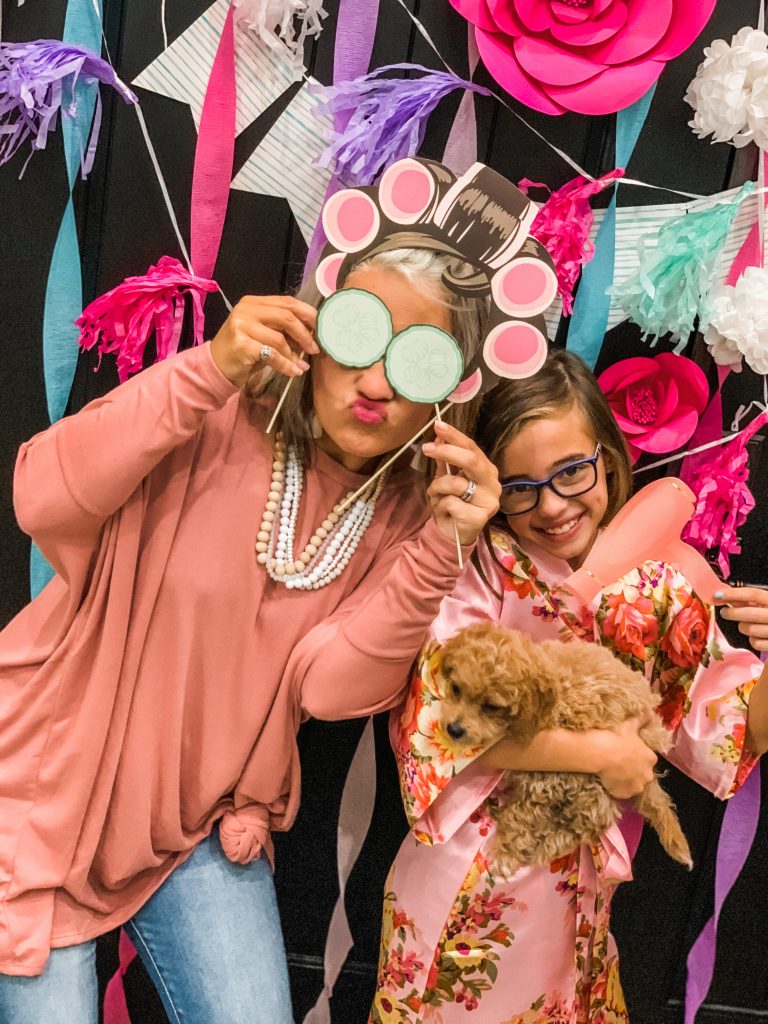 If you couldn't tell, I had just as much fun as they did! LOL!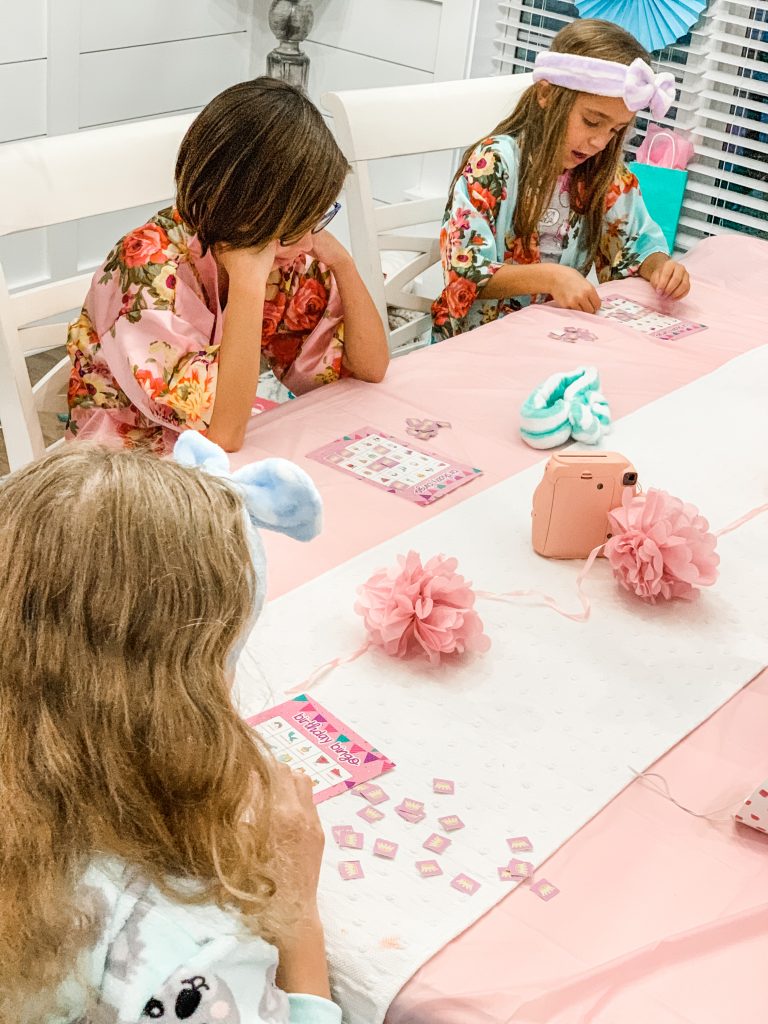 One of the best parts of the party was playing BINGO!!!! I found these spa themed bingo cards from Amazon, (which you can find HERE) and when a girl got a bingo- they got a prize! The prizes were not extravagant at all- I had things like slime, clay, cute pens, cute erasers… you know, little cheap things that little kids like! 😂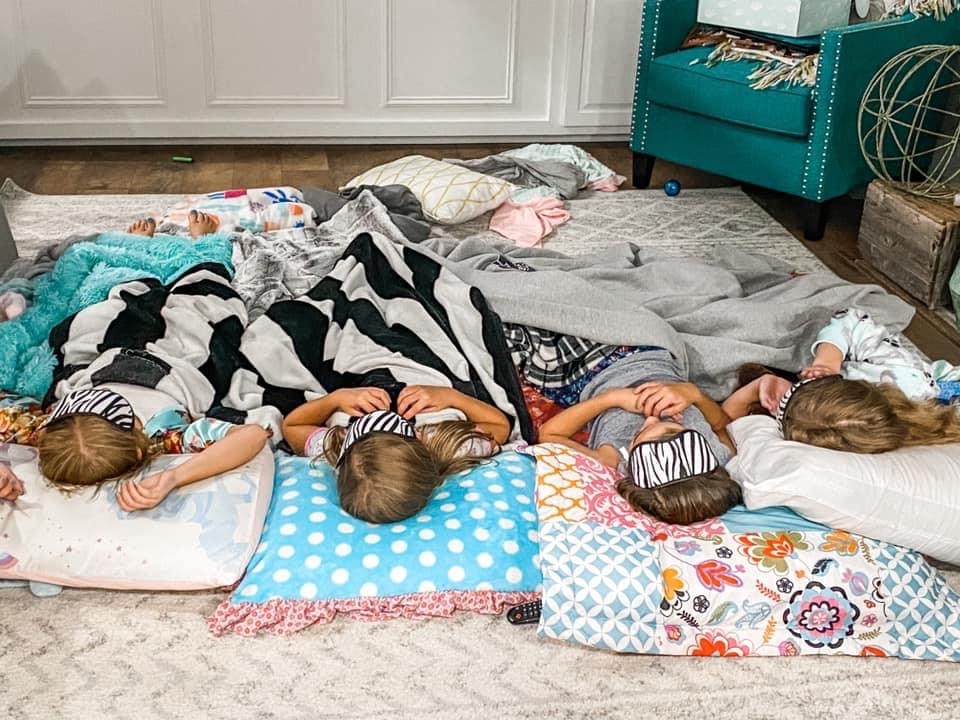 When it was time to settle down, I made the girls a little pallet in the living room floor, and they watched The Greatest Showman until they fell asleep. Look at how stinkin' cute they are with their matching eye masks from Dollar Tree!!!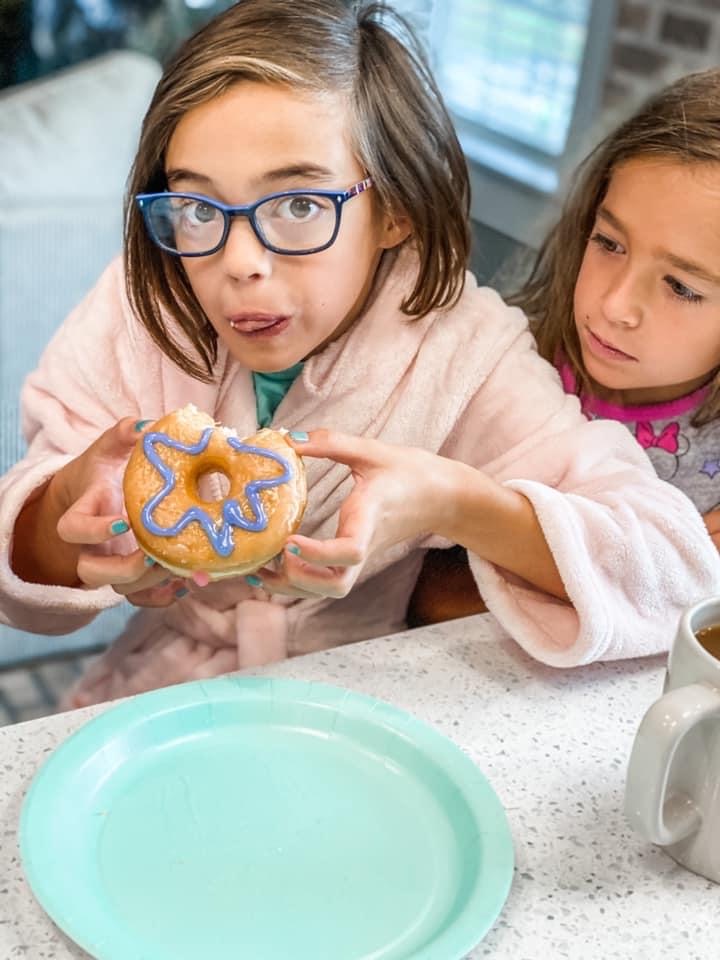 The next morning, I had a VERY simple "donut bar" for them, so they could decorate their own donuts! All I did was buy a dozen donuts, icing, and sprinkles all from Walmart… that's it!!! Again, another CHEAP hit!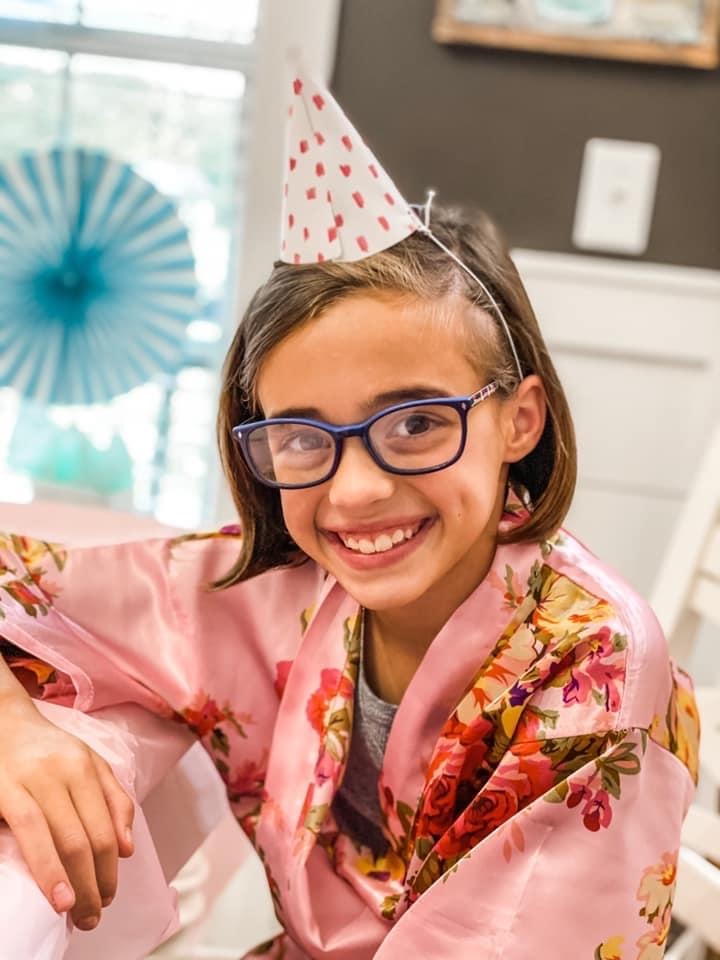 Overall, my little girl rang in her 9th birthday by being pampered, eating KFC and cheesecake, and was surrounded by her best buds. Her party truly couldn't have been any better!!!
If you are interested in watching some clips from her birthday party, and truly see how much fun they were having… I have a short video up on my Youtube Channel that you can watch down below!!
DON'T FORGET TO PIN!!!!